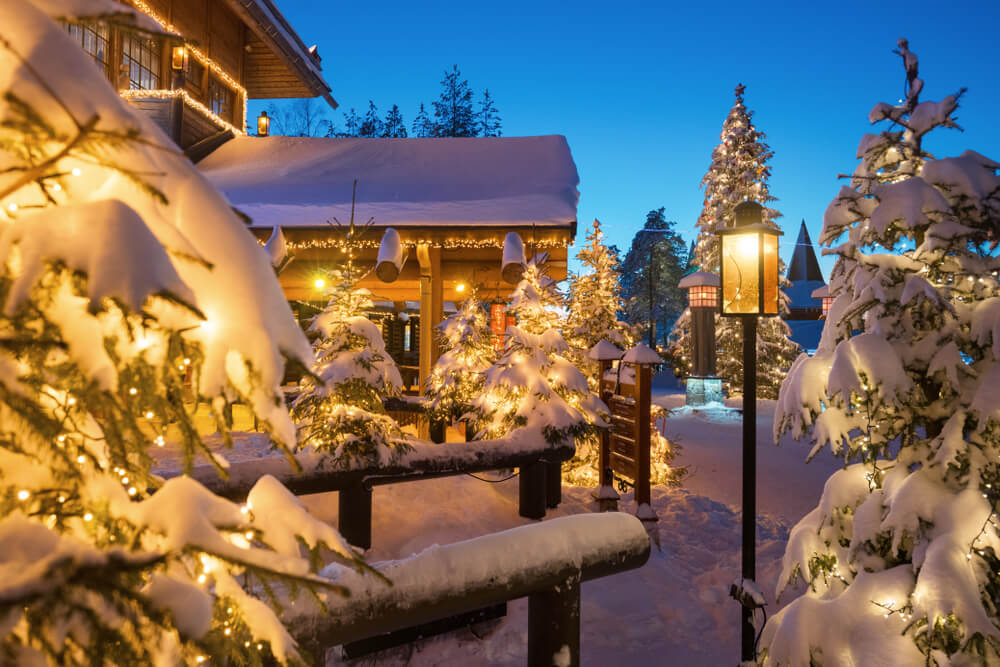 Christmas is here! Is there anything better than the smell of mulled wine? Or the warmth from a hot chocolate? No. Because Christmas is the best time of the year. Tis' the season to attend awkward family reunions, eat until you want to cry, and embarrass yourself at the work Christmas party. Here at InsureandGo, we've got ourselves in the mood for Chrimbo by looking into how other cultures celebrate the festive period, and I think along the way, I have fallen in love with Greece and their traditions.
Think Santa is the only stranger heading down people's chimneys? He isn't. In Greece, they have majestic mythical goblins that sneak down in to your home and cause mischief. These goblins, known in Greece as Kallikantzaroi, spend their entire year sawing at the world-tree, which apparently holds the Earth together. Each region of Greece describes the goblins' appearance differently, but most say they are a hairy mixture of animal parts.
They show their faces just before Christmas, and will not leave until Epiphany (the day Jesus was baptised) on January 6th. During this period, the goblins dedicate their time to wreaking havoc in Greek homes. Your house may be trashed, your belongings may be stolen, your property and garden may be soiled on. Seriously, they are the worst Christmas house guests!
Unsurprisingly, the Greeks don't fancy having these pesky goblins over during the festivities, so they have a few tricks up their sleeve to stop the goblins inviting themselves in. Some families decide to hang the lower jaw of a pig behind their front door. I'm yet to understand how this helps ward off goblins, but apparently it does. Others like to hang a tangled strand of flax on the front door (I presume this is the more common practice). It is believed that the tangled flax intrigues the goblins, as they end up counting the strands, which normally keeps them busy until sunrise. They sound like easily-distracted beasts… I really wouldn't panic.
Fire is another method used by Greeks to try and deter goblins. During the Christmas season, a warm fire is left on in the living room of a family home, as it is believed the goblins will avoid coming to the house because of the smoke. Having a fire blazing in the living room is pretty normal, but where's the fun in that? Some families set fire to their shoes which causes a rather pungent smell because of the leather (and, you know, the feet) which also puts the goblins off visiting.
Word of advice: I think you should probably just tell your kids about Santa coming down the chimney this year, rather than Kallikantzaroi.
Planning on heading away this Christmas? Don't forget your travel insurance.