I am all for a vegetable, especially if it's a funny shape, but would I dedicate an entire evening around Christmas time to celebrate said vegetable? No, probably not (I might for travel insurance thought). In Oaxaca, Mexico, they have a large festival devoted to the radish. Before you turn your nose up and think the world has gone a little mad, you should probably look at the bad boy radishes the Mexicans are growing first.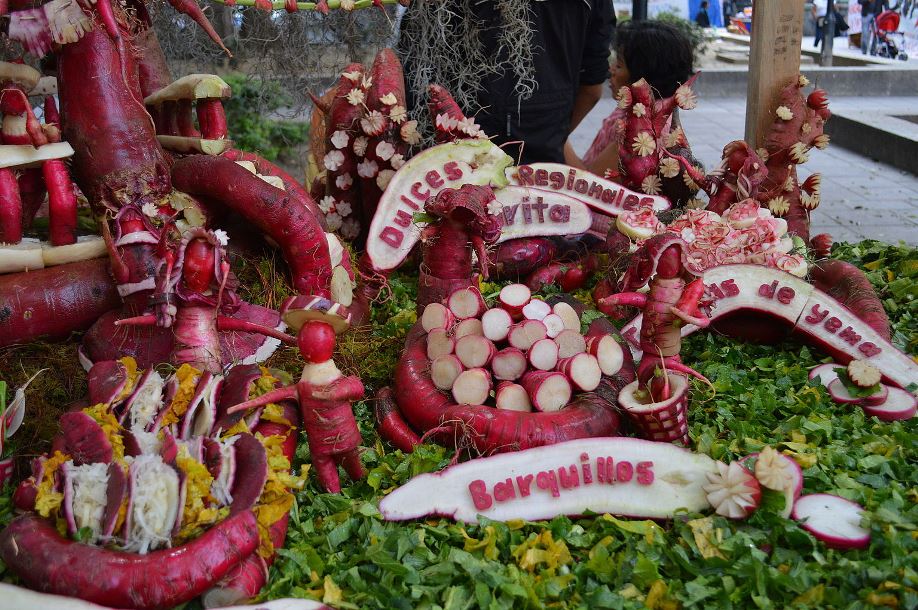 Credit: AlejandroLinaresGarcia
The radishes you see at the night of the radishes are not your regular vegetable that you'd find in Asda. These beasts can grown up to 20 inches and can weigh around 6lbs. Not only are they huge, but artists carve scenes in to the, such as a nativity scenes or farmyard animals. Pretty impressive really, considering here you normally slice them very thinly and throw them on top of a salad begrudgingly.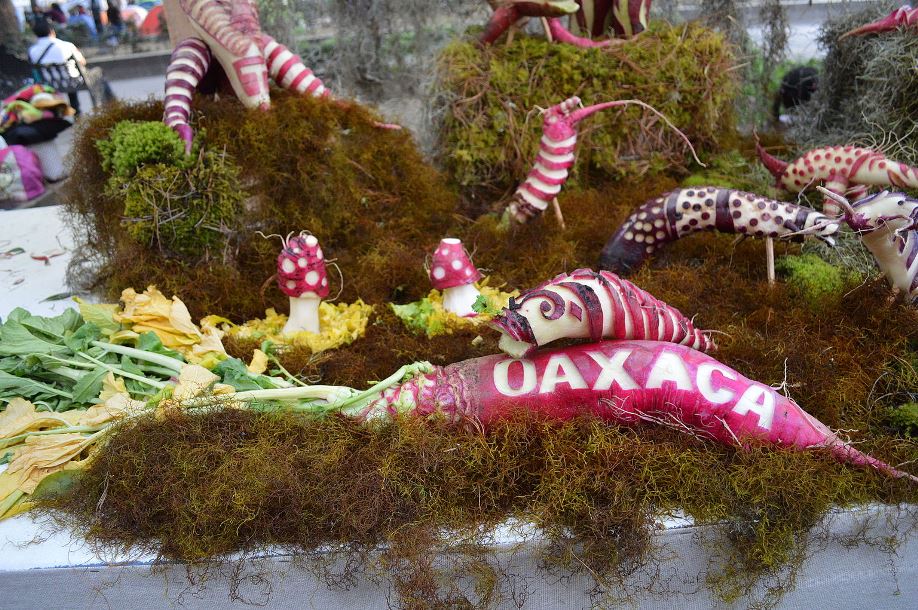 Credit: AlejandroLinaresGarcia
The obsession with radishes starts far back in the 16th century when the Spanish introduced them to the Mexicans; they were used as centrepieces on special occasions and were also a popular snack. In the 18th century, two friars came across a field that was jam packed with overgrown radishes. The size and shapes of the vegetables bought a smile to the friars' faces, so they decided to take them to their local Christmas market on December 23rd. The radishes attracted a lot of attention from onlookers, and soon became a main feature of the festival. By 1897, there was a radish-carving competition every year, and it hasn't stopped since!
Credit: AlejandroLinaresGarcia
In 2014, 94 people entered the adult radish carving contest, along with 61 teenagers and 50 children, so it's still pretty popular. Judges walk around the event and pick a winner, who is paid $1,000! That's not all they get though, as people tend to bid on their favourite radish so they can have it as a centrepiece over the Christmas period. Who knew radishes could be so desired?
If you're radish crazy, why not start planning your trip? And don't forget that you'll need Mexico travel insurance!