If you've been reading our blog, you might get the impression that we love experiencing different cultures from around the world. Well, that's because we do! And if you do too, you can come and join us at the World on Regent Street in London this Sunday. (You won't even need travel insurance!)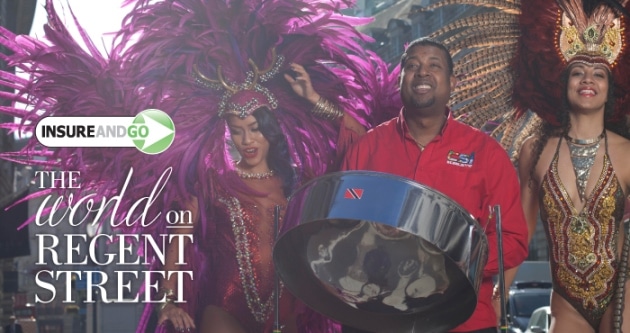 On Sunday 12th May, London's Regent Street will be closed to traffic to welcome destinations such as China, Argentina, Trinidad and Tobago and Turkey for an international festival. And we're sponsoring the event so we'll be down there too!
Throughout the day, there will be a range of different activities and displays, each giving you a taste of the countries represented, as well as plenty of excuses for a bit of shopping too.
Here are some of the highlights of the day:
Wine sampling, cooking demonstrations and tango lessons from Argentina
Folkloric performances, cuisine, fashion display and professional henna drawings from Egypt
A professional steel pan band and dancing carnival from Trinidad and Tobago
Turkish coffee shop experience and food sampling with a live music band and dance floor
Chinese drumming performance with lion dancing and martial arts demonstrations from Chinatown
You can find more information about the World on Regent Street here:
https://www.regentstreetonline.com/Events/The-World-on-Regent-Street.aspx
If you're on Facebook, you can RSVP here:
https://www.facebook.com/events/552581851431239/
We hope to see you there!