From Muffin the mule to Iggle Piggle, children's television in Britain has never been short of puppets. Whether cute (Bagpuss), scary (Zelda from Terrahawks) or confusing (George from Rainbow), each one has added to our country's cultural history, even though the real talent remains hidden above, below or inside them.
When groups of people in their early twenties run out of conversation, talk invariably turns to children's TV:
"Remember Ed the duck?" / "Yeah!" / "Me too!"
I like to imagine that, in other countries, the youngsters sit around in cafes discussing art and socialism; however I suspect that even they might sometimes resort to reminiscing about kid's telly. But what will they be talking about, given that they grew up with their own TV shows and probably don't even know who Basil Brush is? Here we look at some of the puppet stars of children's programmes around the world…
Finchen | Germany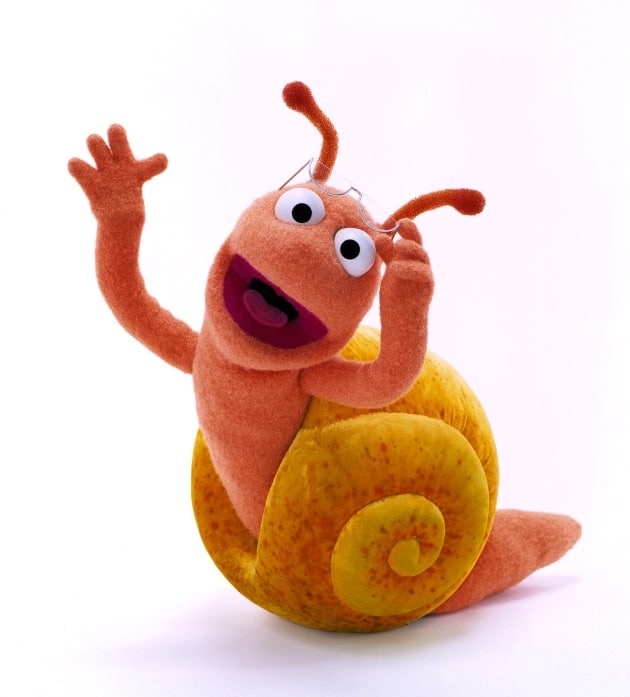 When Sesamstraße began in 1973, it was just Sesame Street with German dubbing over the top. In time, however, a whole new street was built and characters such as Oskar der Griesgram were replaced by native alternatives. Among the newer, German puppets is Finchen the sex-change snail.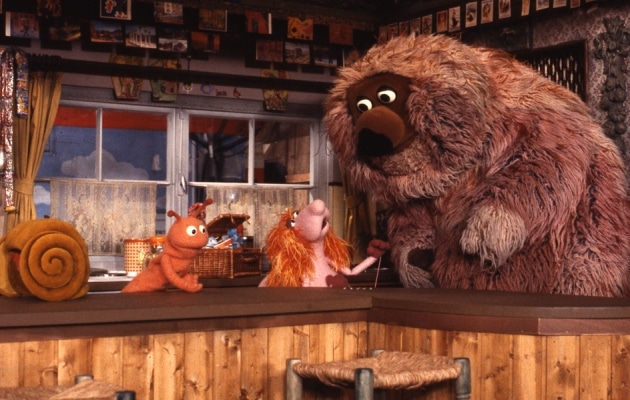 In TV soaps such as Neighbours, when a new actor takes over in a role, the producers at least try to cast someone of the same sex (even if they're different in every other way – I'm thinking of you, Lucy Robinson). In Sesamstraße, however, Finchen's male actor was replaced by a woman and the character is now female in the show.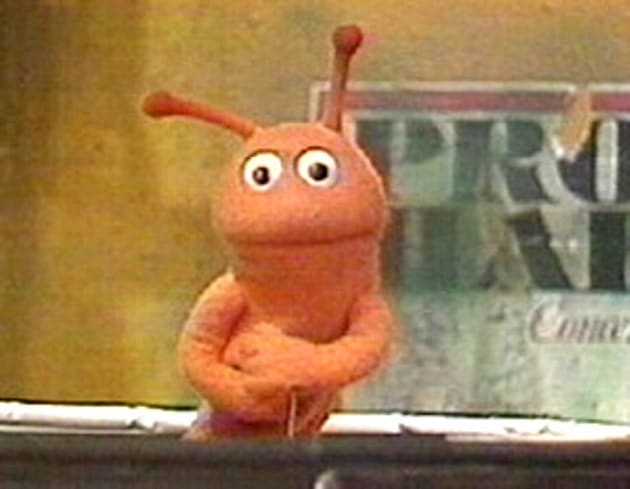 It's possible the producers of Sesamstraße thought that it was reasonable to have a snail (which is, after all, a hermaphrodite) change gender. That's not actually how snails work, though – they're both male and female rather than being able to switch between the two. In addition to this, Finchen often gets out of her shell to address the audience, so it seems that biological accuracy might not be the show's top priority.
Kishkashta | Israel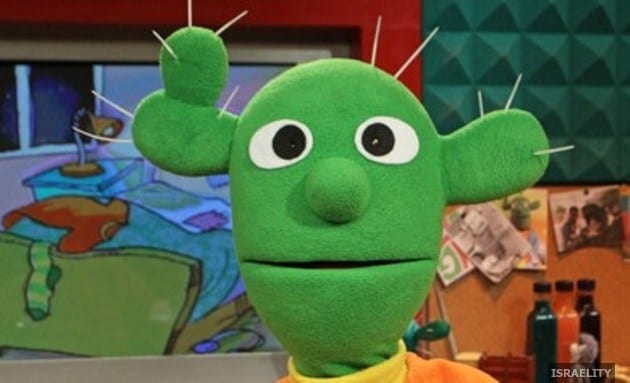 Back in the late seventies, Israel had only one television channel. It broadcast in black and white and was only on air for a few hours a day, 30 minutes of which was devoted to a talking cactus called Kishkashta.

The cactus is sometimes used in Israel as a symbol of Jews born in the country. In the TV show Ma Pit'om, the cactus puppet Kishkashta asks deep questions of himself and sings songs in Hebrew. It all sounds like a lot of fun.
Kure Kure Takora | Japan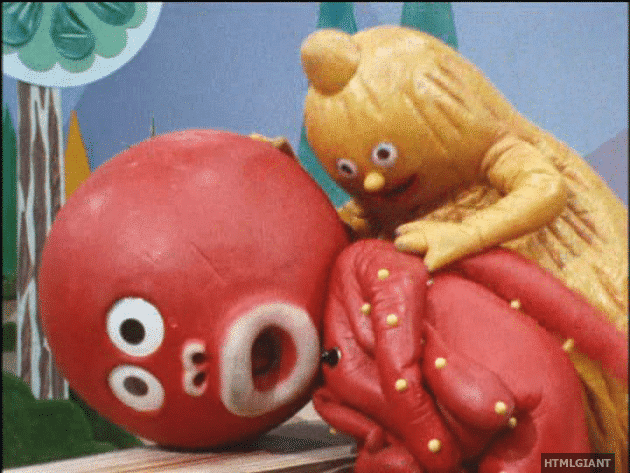 Kure Kure Takora – roughly translated as Gimme Gimme Octopus – was the star of his own show on Japanese TV in the early 1970s. The character had a big red head, two legs, two proper arms and four other, useless arms hanging limply from his body. Along with his friends – a fat peanut, a pink walrus-ish thing, and the sea cucumber gang – Kure Kure Takora spent 260 episodes getting up to mischief.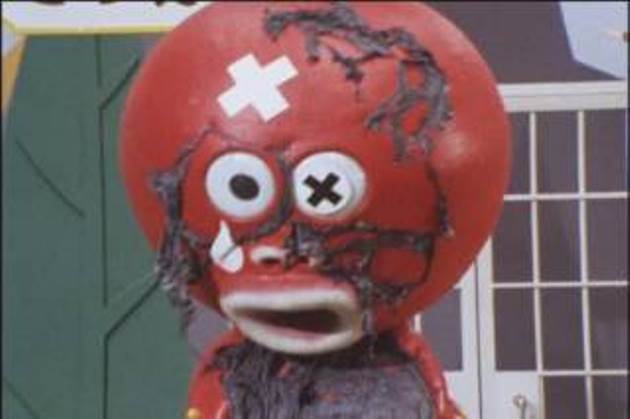 As well as being compulsively greedy, the big red octopus sometimes turned violent. One of the episodes was never shown, due to the character's rampage and the show's apparent insensitivity towards the mentally ill.

Kure Kure Takora may occasionally be violent and abusive but, compared to other tentacled creatures in Japanese fiction, he's really quite well behaved.
Kaj and Andrea | Denmark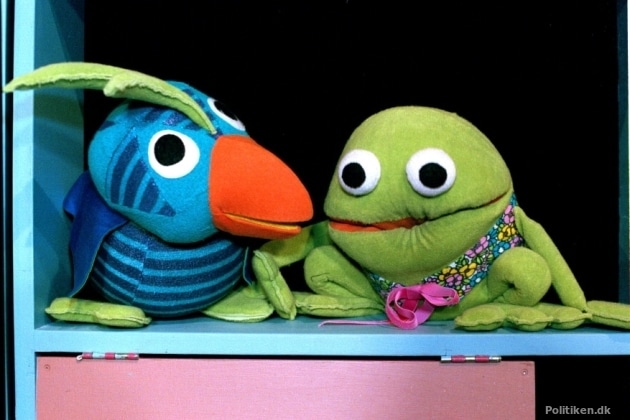 Although the two species don't often make friends in the wild, Denmark's Kaj and Andrea prove that a parrot and a frog can actually get along very well. The popular duo have been on TV since the seventies and are still entertaining children today – an impressive career when you consider that Kaj is far from being the most famous (or the most talented) green frog puppet working in television.

The composer of Kaj and Andrea's (largely above-average) music was Povl Kjøller, who also co-presented the show. In the late 1990s, his career took a new direction – the children who'd grown up watching Kaj and Andrea had become ironic hipsters, so Povl started performing his songs to them at music festivals. It's a bit like if Glastonbury invited Rod, Jane and Freddy to play on one of the stages, and everyone pretended it was the greatest thing they'd ever seen (which, thinking about it, doesn't seem that unlikely).