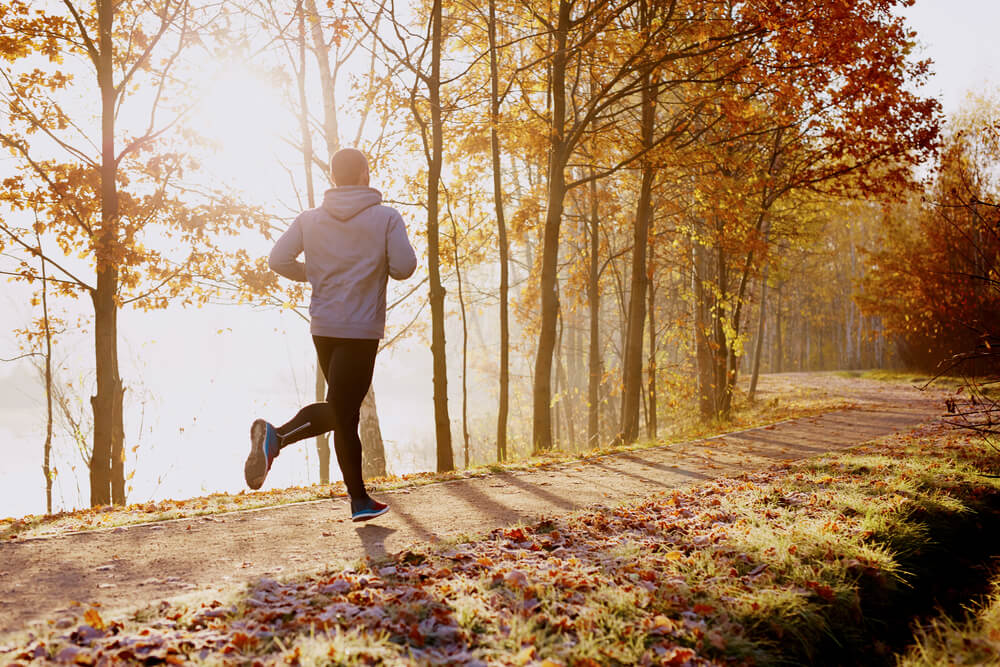 As January comes to an end, so does many people's motivation for sticking to their New Year's resolutions. Running to keep fit seemed like a great idea at 11:30pm on New Year's Eve, but a month later, as the snow starts to fall, you might start thinking that a less active resolution would've been easier.
Whether on a treadmill, or pounding the same old streets, it can be difficult to keep going. So why not try one of these unusual races from around the world instead? That way you get to go on holiday, keep doing your exercise, and eat a whole faceful of doughnuts…
Wife carrying – Finland
Ahh Finland; home of Lapland, heavy metal and… the world wife-carrying championships?
Sonkajärvi, Finland, is the home of a unique race where the husband has to carry his wife over a 250metre obstacle course. This is no easy run – there are two dry obstacles and one water obstacle (plus you're carrying your wife, remember).
The origins of the race are reputed to be due a thief called Ronkainen the Robber whose gang used to steal women away to be their wives. As silly as the whole thing sounds, it's taken very seriously by its competitors and there are strict rules to be followed; including how the wife is supposed to be carried.
Krispy Kreme challenge – USA
If bananas and energy drinks don't encourage you to go running, perhaps this race is more your style. Held in North Carolina every February, competitors are asked to run 2.5 miles to the local Krispy Kreme and then proceed to eat 12 original glazed doughnuts. So far, so good! Unfortunately, having devoured the doughnuts, you immediately have to run back to the starting point to finish the race. I assume the sugar rush will help you keep your energy levels up, but you may feel a little queasy by the time you've finished!
Perth kilt run – Canada
With a name like Perth kilt run, you'd think this would be in Scotland. However this was started in Perth, Canada (although there is now a twin race in Perth, Scotland). As you can probably guess, this is a 5km race where all participants must wear a kilt in celebration of all things Scottish. Since 2010, it has also held the Guinness World Record for the most kilted runners. Depending on how traditional you go with your kilt-running, this may be just as draughty as Nakukymppi!
Self-Transcendence 3100 mile race – USA
This is certainly one of the most gruelling and bizarre races that I've ever heard of. Consisting of 5,649 laps of one city block in New York this race takes place over 52 days! I'm not sure what would be the hardest part, the distance or the sheer boredom of running round the same block over and over. It will supposedly bring you to a self-transcendent state by the end, though I do feel sorry for anyone living on that particular block.
The Great Wall Marathon – China
I'm a huge fan of Asian culture and would love to see the Great Wall in person one day. However running a marathon along it isn't how I'd like to see it, especially as it's not a flat race – there are over 5,000 stone steps to climb (and even the three flights of stairs to the office can be tough on a bad day)! The plus side is that this is one of the most amazing locations for a race, incorporating not only the wall itself but also the stunning mountain landscapes of China. Considered one of the most challenging courses by even the most experienced runners, this isn't one for the faint-hearted, but is certainly a race that you would always remember.