Pretty much wherever you are in the world, you're probably within walking distance of a church, a mosque, a synagogue or a temple of some kind. But I bet you're not within praying distance of a Bahá'í House of Worship right now – because there are only nine of them in the whole world.
Adherents of the Bahá'í faith are all over the place, but there are only about five to seven million of them. That'd be a lot of people to try to fit in a church, granted – but for a religion, it's not that many. I mean, there are 2.4 billion Christians, 1.8 billion Muslims and about 14.5 million Jews. It might only be a small religion but it sounds nice. According to Wikipedia, the Bahá'í faith is a religion which teaches "the essential worth of all religions, and the unity and equality of all people." Lovely!
So let's take a look at these Bahá'í Houses of Worship. Ten were built but only nine are still standing – one was destroyed in 1963. The ones that are left are pretty good-looking buildings, though. They certainly love a dome!
Sydney (Ingleside), New South Wales, Australia
Battambang, Cambodia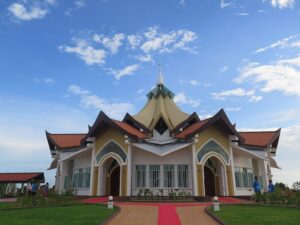 Credit: Minh-Tam VO (CC BY-SA 3.0)
Santiago, Chile
Hofheim-Langenhain, Germany
Dehli, India
Panama City, Panama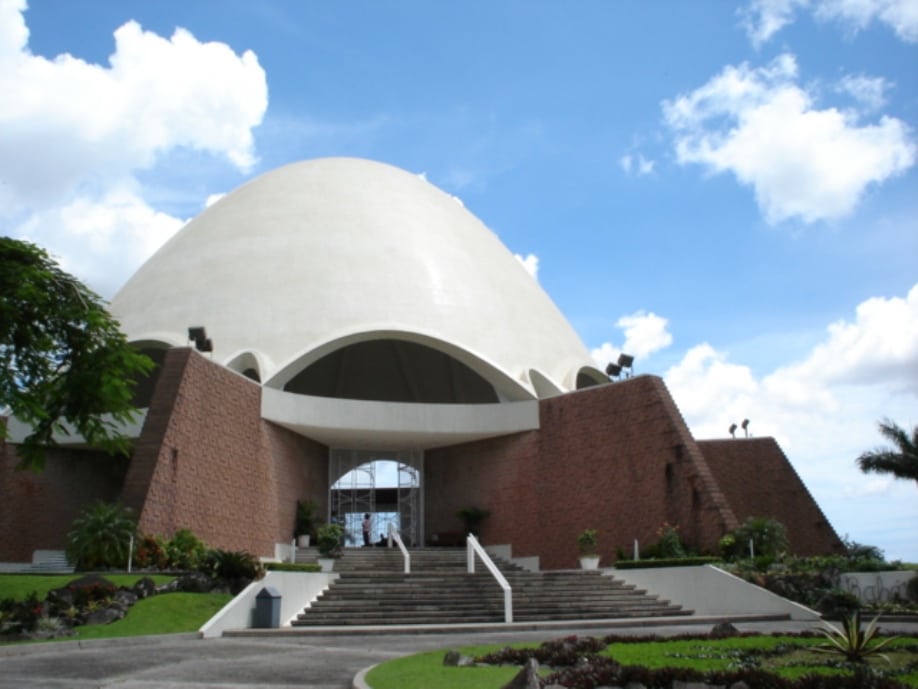 Tiapapata, Samoa
Kampala, Uganda
Wilmette, Illinois, US