It's been almost three years since our last round-up of rocks that look a bit like people, so I think it's about time for another, don't you?
Apparently, the ability to see faces and people in random objects is a psychological phenomenon called pareidolia. As far as I know, we're all prone to a bit of pareidolia every now and again. But if you're not, you might want to give this post a miss – it'll basically just be a load of rocks for you.
The Sphinx | Bucegi Mountains, Romania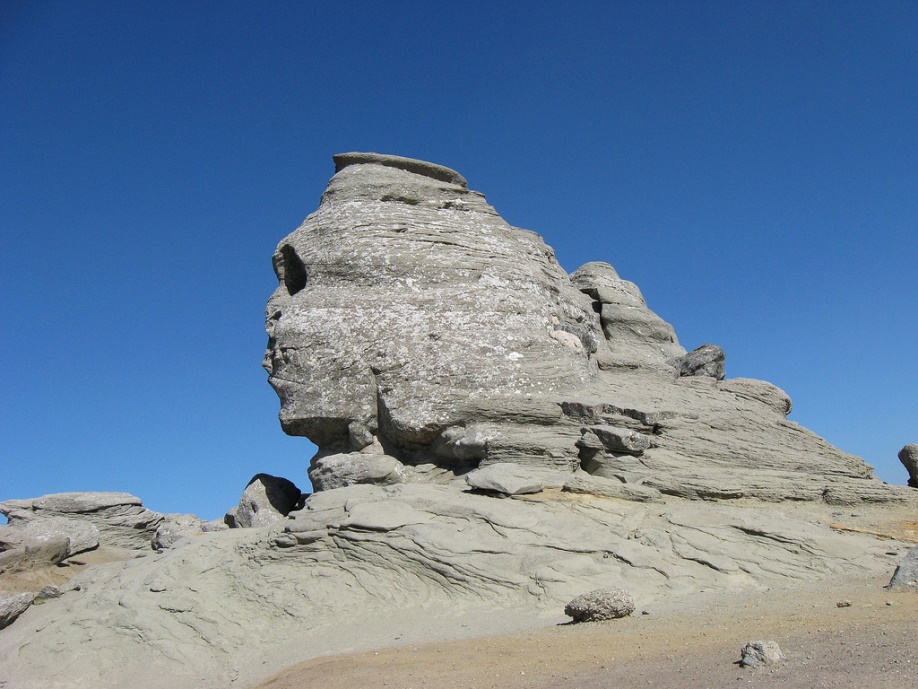 Photo credit: Radu Privantu
No, not that one. This one's in Romania. And it wasn't built by the Egyptians – this Sphinx was built by nature itself (the wind, to be precise). Apparently, the face of the Sphinx can be seen most clearly at sunset on the 21st November each year.
According to local legend, the Romanian Sphinx is thought to represent a supreme god that was once worshipped in ancient times. But I've also found a website that claims that it's actually part of an alien base for giants. So take your pick.
(PS: I don't know about you but can you see a rock that looks a bit like a monkey's head in the bottom-right corner of that photo? If you can't, then my pareidolia is clearly better than yours.)
Pedra da Gávea | Tijuca Forest, Brazil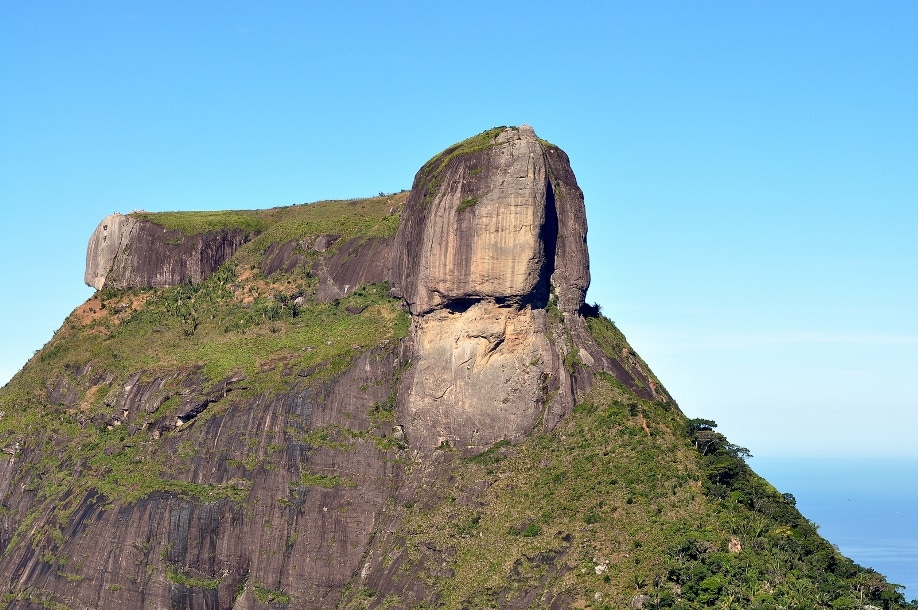 Photo credit: Leonardo Shinagawa
If you've ever found yourself complaining that you have a high forehead, spare a thought for this guy. (Or, if you don't experience pareidolia, don't worry about it – it's only a massive cliff). The man of Pedra da Gávea, in Tijuca Forest, Brazil, has a forehead that's 2,769 feet high!
The mountain on which he sits was named Pedra de Gávea during the expedition of Captain Gaspar de Lemos, which begun in 1501. Pedra de Gávea translates as "Rock of the Topsail", because the sailor who named the mountain thought it looked the the silhouette of a ship's topsail.
Old Man of the Mountain | White Mountains, New Hampshire, USA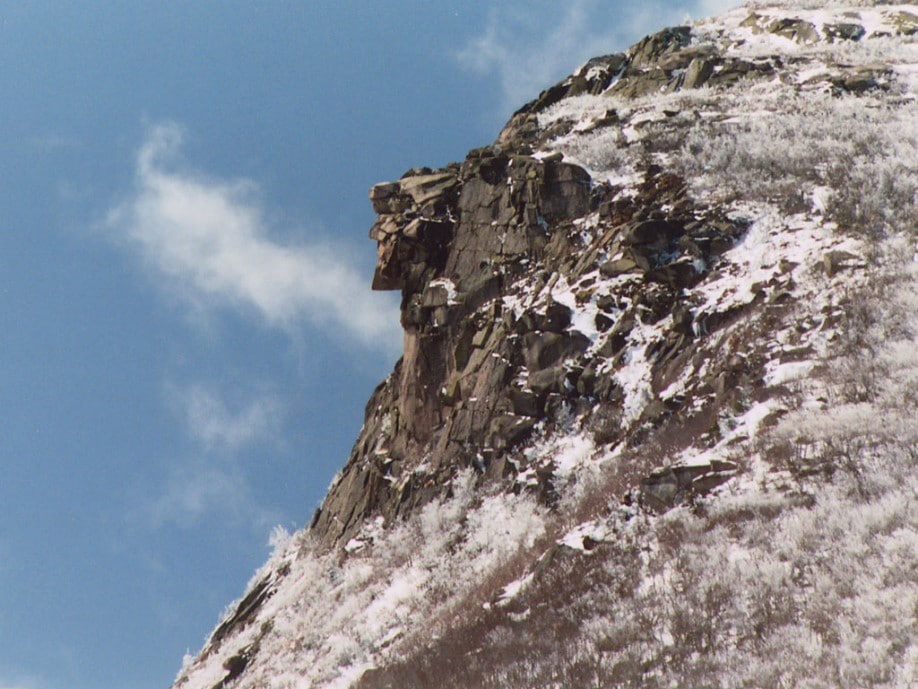 The Old Man of the Mountain, from New Hampshire, is sadly no longer with us. Don't get upset, though – he was only a series of five granite cliff ledges after all. When viewed from the north, the five ledges seemed to many to look like a face in profile. He doesn't look very happy. But, then, nor would you be if you were just a bunch of rock outcrops.
The Old Man's sad stony existence came to an unfortunate end in 2003, when he collapsed. Apparently, this was due to freezing and thawing which opened fissures in his forehead. Many unsuccessful attempts were made over the years to keep the Old Man intact, including using chains, fast-drying cement and a plastic covering. I think the same kind of thing has been attempted by a number of Hollywood stars over the years…
Stac Levenish | St Kilda archipelago, Scotland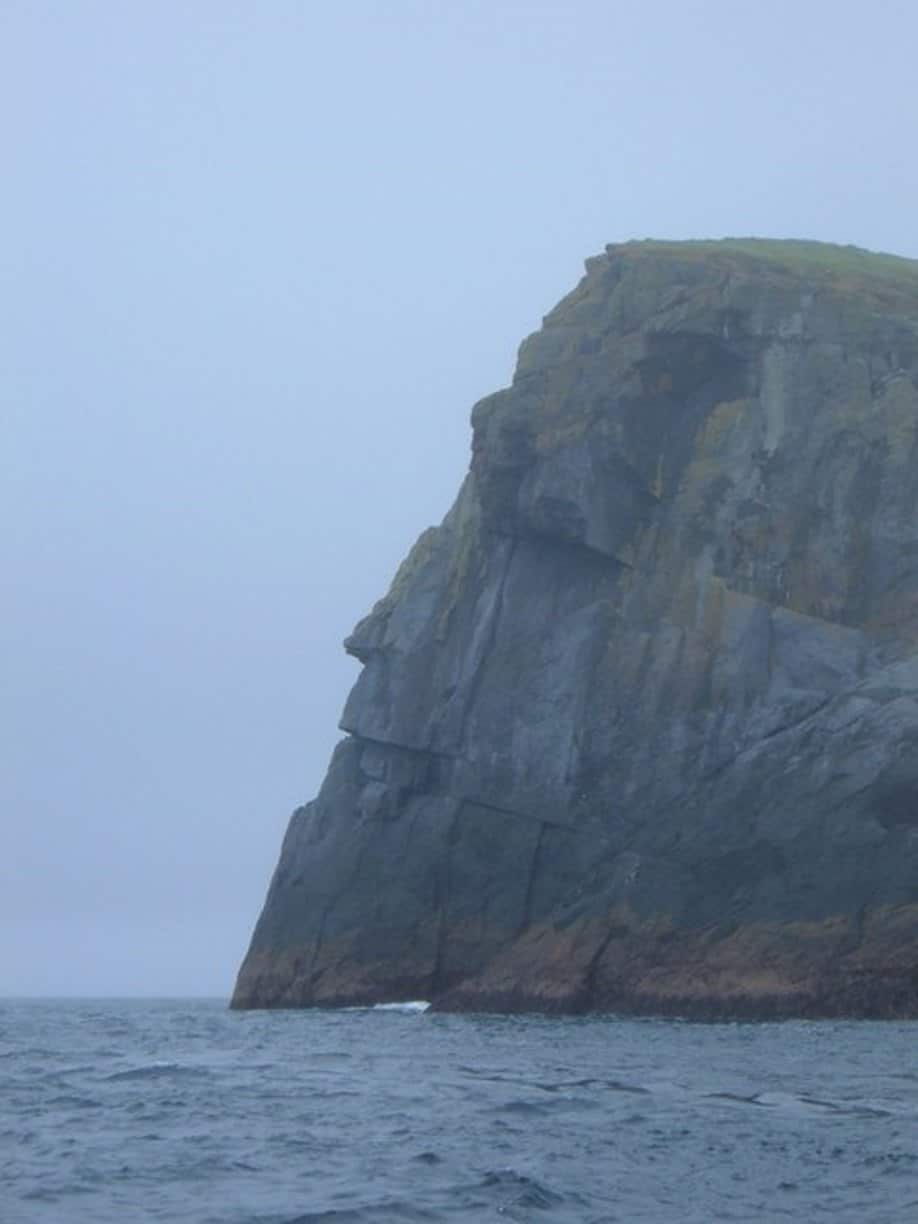 Photo credit: Stephen Hodges
Perhaps it's because this face is still intact that it looks so smug… Stac Levenish is a sea stack which can be found in the St Kilda archipelago in Scotland, and is part of an old, extinct volcano.
Another thing Staccy has to be smug about is that people no longer climb up and down his face. Apparently, he was rather popular for that kind of thing in the early 20th century. I don't know about you but I'd be pretty stony faced if people insisted on climbing all over me all the time.
Hoburgsgubben | Gotland, Sweden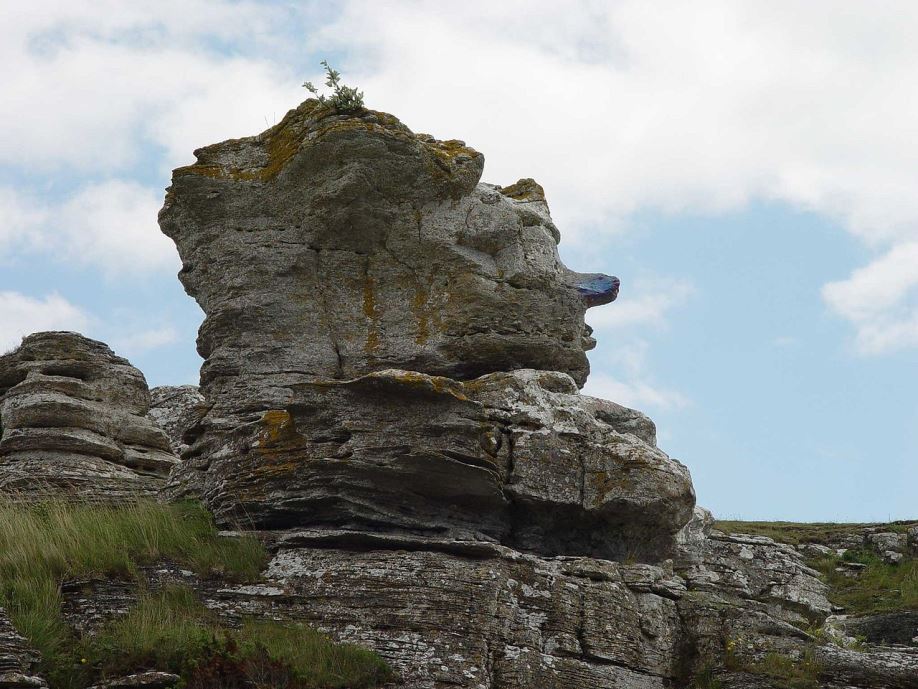 Photo credit: Jürgen Howaldt
Hoburgsgubben, known as the Old Man of Hoburgen, is a limestone rock/face on the Swedish island of Gotland with the longest nose I've ever seen on a rock that looks a bit like a person. I haven't been able to find much information on this chap, which is disappointing, and probably goes some way to explaining why he looks a bit sulky.
Whether you want to go and look at rocks, or do something actually fun, organise your travel insurance before you go.