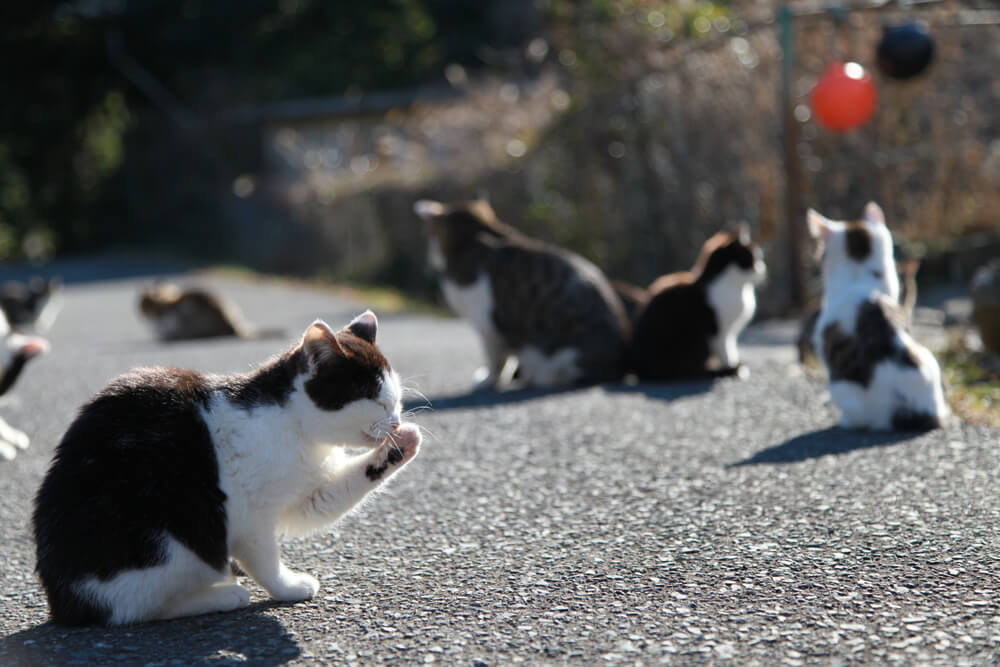 A few months ago, we wrote about Okunoshima, the island that has been taken over by rabbits. Well, now, we bring you Tashirojima, the island that has been taken over by cats. Prepare yourself for a cuteness overload! (Not what you expect from a travel insurance website eh?)
This small Japanese island has a population of around 100 people, but what makes this island so puurfect (sorry) is the hundreds of cats that have taken over the entire island. The amount of cats on the island increases all the time, but it is estimated that there are currently around 400 cats living there at the moment.
The residents' love for cats dates back to the mid-18th century. Back then, the locals raised silkworms for making silk goods, and the cats would chase mice away when they got a little too close to the material. This was the start of a bond between cat and humans that seems to have never been broken.
Tashirojima is a fishing island, and always has been. Fishermen came from all over Japan to use this island, and they soon became fond of the cats too. They fed them regularly, and the cats even stayed with them when the fishermen went to sleep. The fishermen observed the cats' behaviour for quite a while, and it has been said that they could guess the forthcoming weather because of the cats' behaviour and movements. They also believed that feeding the felines meant that good fortune would come this way, which is still believed today.
Because of all the help the cats were giving to the locals, you can't blame them for falling head-over-heels in love with their four-legged fluffy neighbours. They take great care of their cats, therefore no dogs are allowed on the island.
Unfortunately, the island has lost a lot of its residents. Apparently, not everyone wants to live among hundreds of cats, which is beyond me! In the last 50 years, the population has gone from 1,000 to 100, with most of the population being old-aged, which means it is feared that within the next 50 years, this island will have no more human residents.
Unsurprisingly, the island has become quite a popular destination for tourists since it rose to fame when a TV show was filmed there back in 2006. If you are a kitty lover, you'll be pleased to know that you can now stay on the island in a cat-shaped cabin. So start saving for a plane ticket now, and don't forget your Japan travel insurance!