If you've ever seen one of our ads while you're out and about, you'll know that we love a big, beautiful photo. They help make travel insurance a bit more interesting.
We put a lot of thought into the pictures we use in our adverts – and the videos we use for our TV ads. Whenever we're about to create some new ads, we come up with a few suggestions for photos to use and then ask our staff to vote for their favourites, telling us why they chose one over the others.
Since we started using these photos, we received a few positive comments here and there. But this year, we've been inundated with people asking where they were taken and what they're of. So we thought we'd do a post on them, telling you a bit about each one. (The ads we use on the London Underground come with little interesting facts about the photo. We've included them underneath each photo.)
Sénanque Abbey, Provence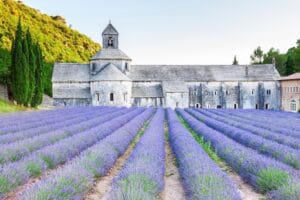 Every July, the monks of the Sénanque Abbey in Provence harvest their lavender to make items for the gift shop.
We also used the same abbey in one of our latest TV ads:
Las Lajas Sanctuary, Colombia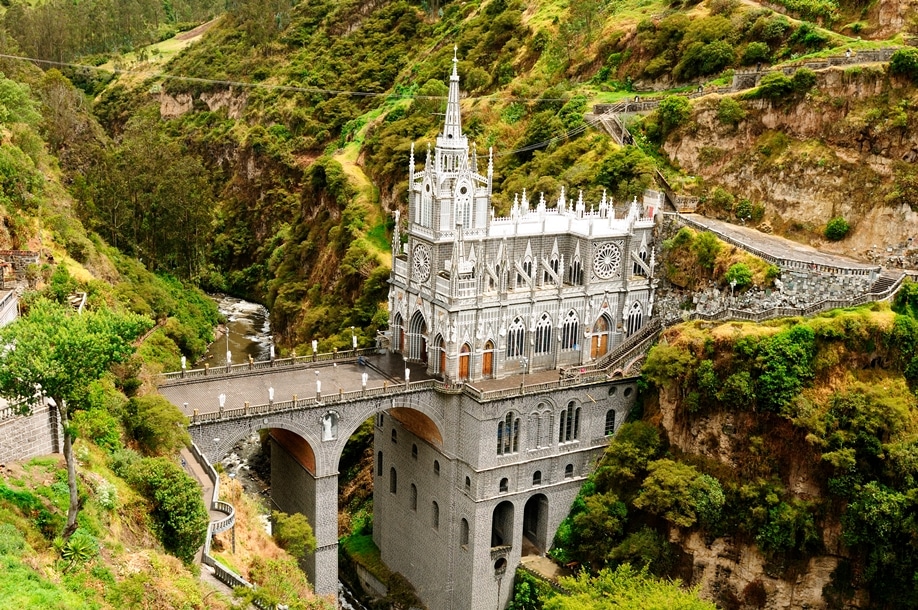 The Las Lajas church in Colombia is built on the site of an apparent miracle from 1754, which explains its awkward location.
Sveti Stefan, Montenegro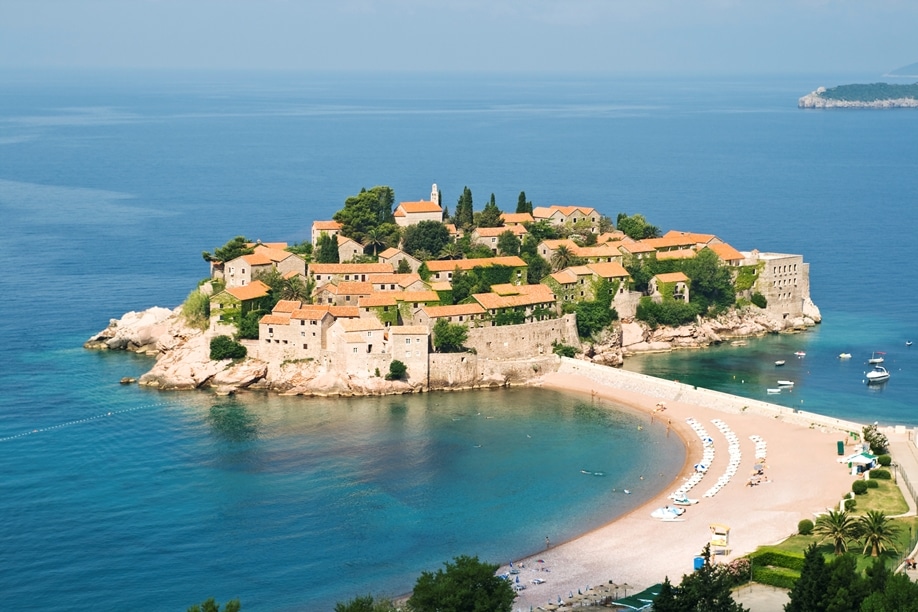 The islet of Sveti Stefan in Montenegro was formerly an island but, over time, an isthmus formed, which is a connective strip of land.
Lunenburg, Nova Scotia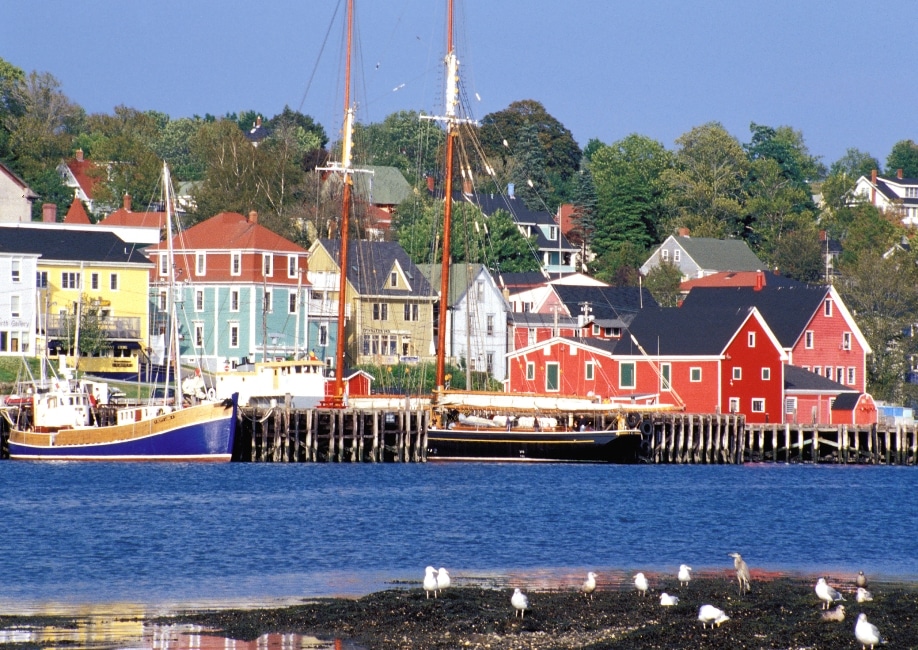 The town of Lunenburg, Nova Scotia, has its own distinct dialect called Lunenburg English, which is influenced by German and New England English.
Glacier National Park, Montana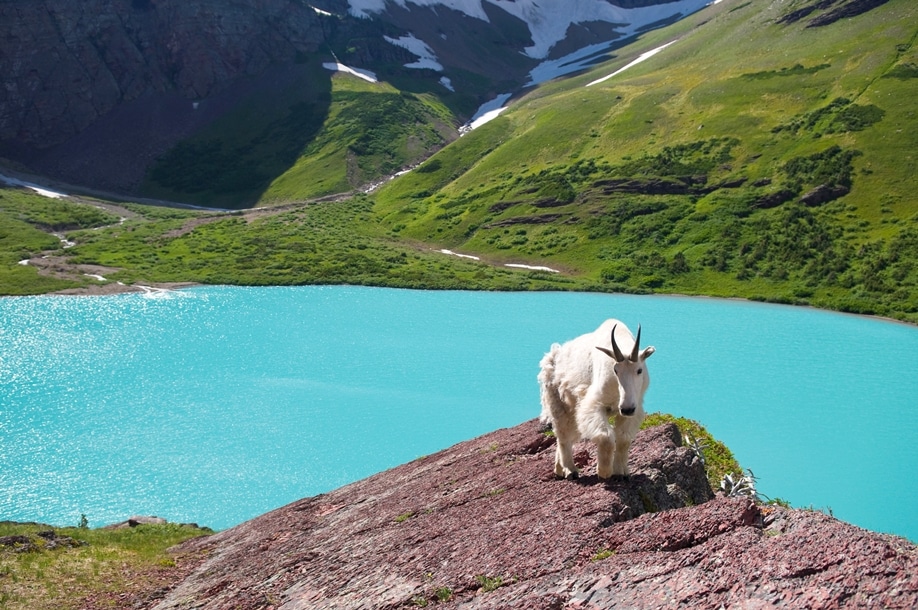 The Rocky Mountain goat is the official symbol of Glacier National Park in Montana, USA. They are particularly good at climbing on ice.
A beach in Aruba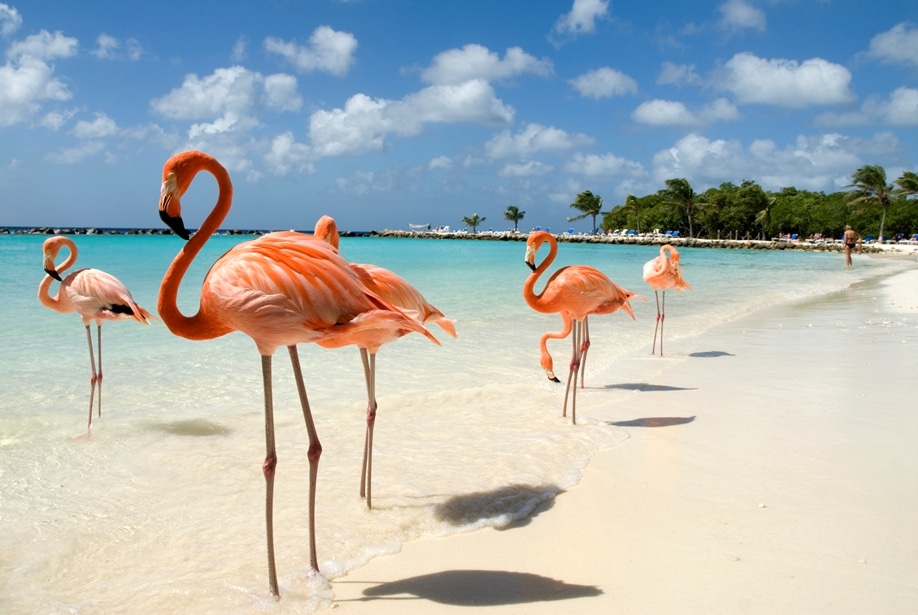 The backwards 'knee' you see on flamingos in Aruba is actually their ankle!
A Madagascan village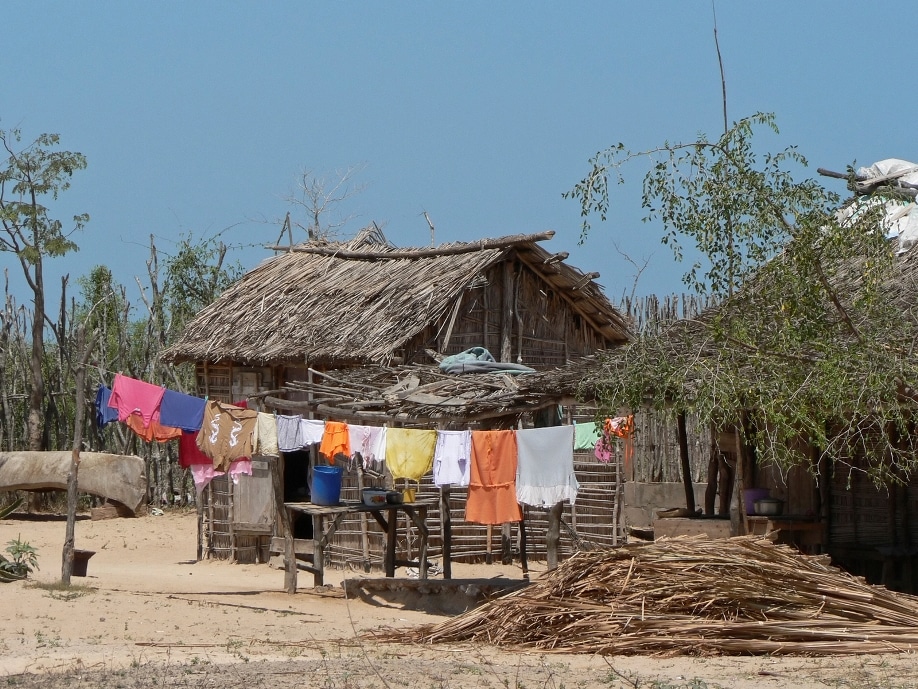 Despite the tropical nature of Madagascar, the south of the island is actually pretty dry, which makes it ideal clothes drying weather!
Why do we choose the images we choose?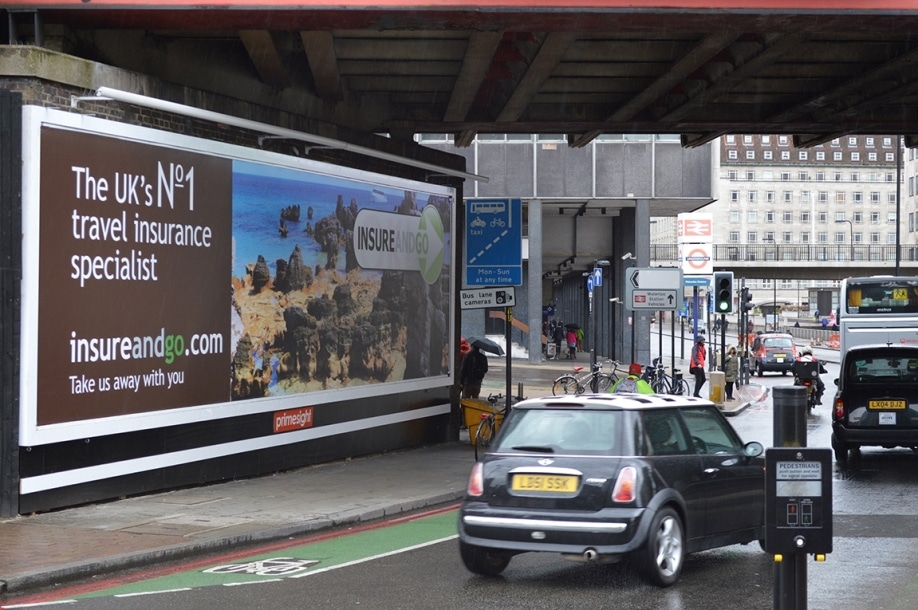 We have a pet hate – boring stock images. Too many websites use them, especially insurance websites! So when we look for photos, we always try to find ones that have something interesting about them. You'll never see a boring photo of a deckchair on a beach in our ads!
We also have another (more surprising) pet hate – photos that look too good! We try to find photos that look like a normal person (with a decent camera, of course) could and would take. We don't like special effects or perfectly framed shots.
With our photos, we try to give a snapshot of another country – the kind of photos that people might not necessarily show off to their friends, but that they'd flick through to evoke strong memories of their holiday.
Which is your favourite? Have you been to any of the places we've used in our ads? Or do you have an idea for somewhere we could feature in our ads next year? Tell us about it in the comments!