Specialist Travel Insurance
Hassle-free. Get a quote in seconds.
Going to Egypt?
If you're lucky enough to be going to Egypt, make sure you have the right travel insurance in place as there are a few things to keep in mind. You'll need to think about:
The cost of your trip – Because if you have to cancel, it's important to know that you'll get your money back
The activities you're likely to be doing – If you're planning anything really extreme, we can offer you extra cover if needed
And don't forget to check the

 

latest travel advice for Egypt from the FCDO
Our Coronavirus Travel Insurance is rated Superior by a leading UK Consumer Champion. All of our policies will cover you if you catch Coronavirus.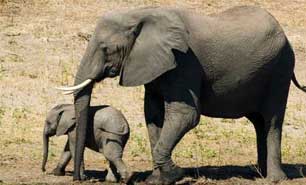 We can cover your kids for free!
If you're going away with your children, we can cover them on your policy at no extra charge, whether you buy an annual policy or single trip cover.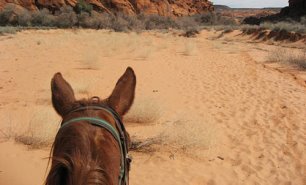 We cover over 50 activities!
All of our travel insurance policies come with cover for over 50 activities and sports as standard, so you can get up to more on your trip.
What's covered with travel insurance to Egypt?
As standard, our policies cover over 50 sports and activites, so you can get up to more on your holiday. We also offer a range of benefits, some of which include:
Medical expenses and hospital benefit
Personal accident and liability
Cancelling and cutting short your holiday
Abandoning your trip
Delayed departure
Accommodation cover
Personal belongings and baggage
Personal money, passport and travel documents
Legal expenses
To make sure you have the best holiday possible, we've put together some information you might want to know before your trip to Egypt.
Currency
Egyptian pound
Most common languages spoken
Arabic
Capital
Cairo
Continent
Africa
Population
Approx. 96 million
Plug type
Plug type C

 

and

 

F
Driving side
Right-hand side
Seasons

Spring – March to May

Summer – June to August

Autumn – September to November

Winter – December to February

Laws
Local laws and customs
Do I need a visa for Egypt?
Yes, you need a visa to travel to Egypt as a British citizen with a valid passport. You can get a visa on arrival if you plan to stay for 30 days or less, or you can apply for a visa from the Egyptian Embassy before you travel.
However, you don't need a visa if you're travelling to Sharm el Sheikh, Dahab, Nuweiba or Taba. Upon arrival you'll receive a free entry permission stamp which allows you to stay for up to 15 days.
You can find more information about visas and entry requirements for Egypt here.
Healthcare in Egypt
Healthcare in Egypt is either available through private services or public services funded by the Ministry of Health. Most visitors are advised to seek medical help in Cairo if needed, as the facilities are of a better standard. It's important to make sure you've got travel insurance including cover for medical conditions to avoid paying any hefty bills for medical treatment.
It's also important to remember to speak to your GP at least four to six weeks prior to travel to check whether there are any vaccinations or other preventatives needed.
Find more information about healthcare in Egypt here.
Can you help if I need medical treatment while in Egypt?
Yes – all our policies come with access to our 24-hour emergency assistance team, so there will always be someone here to help you if you become ill or are injured while abroad.
If you need assistance just give our emergency medical team a call any time, day or night.
Did you know that…?
Don't be afraid if you order "foul" from an Egyptian menu. It's actually pronounced "fool" and is a tasty dish made with fava beans that's been enjoyed in Egypt for centuries.
More than 95% of Egyptians live by the Nile, which takes up only 3% of the land. Yes, that does make it a bit of a squeeze – about 50% more densely packed than Bangladesh!
The last pharaohs of the Old Kingdom were as far back in time for Cleopatra as she is for us. It's another thousand years back from them to the first pharaoh, Aha (no connection with the pop group whose last hit was also a very long time ago).
It all happened first in Egypt! Big shout out due to Aristarchus, who first said the Earth goes around the Sun, and Eratosthenes who first worked out the Earth's circumference. That was in the third century BC. Move over, Galileo and Copernicus!
The only surviving likeness of King Cheops, who built the Great Pyramid of Giza in Egypt, the tallest structure in the world for the best part of 4,000 years, is a tiny ivory figurine barely three inches high. Bet he'd be peeved about that.
Egyptians love Facebook. There are 13 million users, more than twice as many as the next Arab-speaking country. In 2011, one dad even named his new-born daughter Facebook. Maybe the name Twitter was already taken.