Specialist Travel Insurance
Hassle-free. Get a quote in seconds.
Are you going to Madeira soon?
If you are going to Madeira, make sure you get the best travel insurance for you and your holiday. Some things to think about before you purchase are:
The cost of your trip – Sometimes things happen outside of your control, meaning you have to cancel your holiday; it's good to know that you are able to cover costs
Consider the activities that you're likely to be doing – if you're planning anything really extreme, we can offer you extra cover with our adventure and extreme sports policy
The total cost of your baggage
Also, don't forget to check the

 

latest travel advice for Madeira from the FCDO
Our Coronavirus Travel Insurance is rated Superior by a leading UK Consumer Champion. All of our policies will cover you if you catch Coronavirus.
What is covered with travel insurance to Madeira?
As standard, our policies cover for over 50 sports and activities, so you can get up to more on your holiday. We also offer a range of benefits, some of which include:
Medical expenses and hospital benefit

Personal accident and liability

Cancelling and cutting short your holiday

Abandoning your trip

Delayed departure

Accommodation cover

Personal belongings and baggage

Personal money, passport and travel documents

Legal expenses
For more information about what's covered in our travel insurance for Madeira, have a read of our policy documents here.
We want to make sure that you have a great holiday to Madeira, so we've put together some fun facts and other important information that we think you'll want to know before your trip.
Currency

Euro

Most common languages spoken

Portuguese

Capital

Funchal

Continent

Europe

Population

Approx.

 268 thousand

Plug type

Plug type 

F

Driving side

Right-hand side

Seasons

Spring – March to May

Summer – June to August

Autumn – September to November

Winter – December to February

Laws

Local laws and customs
Do I need a visa for Madeira?
No, you don't need a visa to travel to Madeira as a British citizen. You can stay in Madeira for up to 3 months as a tourist, and if you'd like to stay for longer, then you must apply for a Registration Certificate from the local Camara Municipal (Town Hall).
Healthcare in Madeira
UK citizens should carry a free European Health Insurance Card (EHIC) or Global Health Insurance Card (GHIC) which can cover you for necessary medical treatments in public healthcare centres in Madeira. However, it's always important to make sure you have adequate medical travel insurance in place as the EHIC or GHIC doesn't cover for repatriation, ongoing medical treatments or non-urgent treatments.
Find out more about healthcare in Madeira here.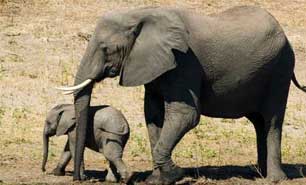 We can cover your kids for free!
If you're going away with your children, we can cover them on your policy at no extra charge, whether you buy an annual policy or single trip cover.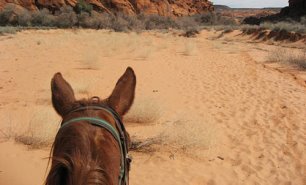 We cover over 50 activities!
All of our travel insurance policies come with cover for over 50 activities and sports as standard, so you can get up to more on your trip.
Medical & Emergency Assistance in Madeira
If something happens while you're in Madeira and you need emergency treatment for an illness or injury, we're here to help.
All travel insurance policyholders have access to our 24-hour medical assistance team.
Did you know…?
They seal wine bottles, keeping it tasting as delicious as it does. Who do we have the thank for that? The Portuguese. They export around 70% of the world's corks, mainly to Germany, the UK, and America. They also have the world's largest cork forest.

Us Brits are pretty famous for our tea, but it's Portugal that has the oldest tea company in the world. Gorreana tea has been going strong since 1883, and is said to be the best tea in Europe. I'm not sure about that though, surely nothing can beat a PG tips?

The Portuguese diamond 

is said to be the most valuable gem in the world. Nobody really knows where it came from, but it has been said that is used to be a part of the Portuguese crown jewels. The 127-carat diamond is currently in Washington DC, on display in their museum of Natural history

.