Get a travel insurance quote
Travel insurance for children with medical conditions
We understand that insuring a child with a pre-existing medical condition can be a stressful part of going on holiday for parents, carers and guardians. That's why we want to make it as easy as possible for children with an illness to get
travel insurance
. So, if you're concerned about whether travel insurance will be able cover your child's condition* we may be able to help you, even if you've had trouble getting covered in the past. Whilst taking a child with a medical condition on holiday can give them a much-needed break from day-to-day living with their illness, it's important to make sure their insurance policy fully covers their condition before leaving on holiday. Unlike some insurance providers,
we will consider all medical conditions
, including pre-existing medical conditions in children! Simply
contact us
or get a quote online to go through our simple medical screening process. If you're travelling to an EU country or Switzerland, make sure you apply for an EHIC card using the NHS website. The EHIC card gives you the right to access state-provided healthcare whilst on holiday in certain European countries. Some unofficial websites may try and charge you for this service, but this can be done for free.
However, it's important to remember to still have travel insurance in place to be able to cover the costs of any unexpected medical treatment the EHIC might not cover, including repatriation costs.
*Please note that our 'Kids Go Free' offer does not include pre-exisitng medical conditions and will be a purchasable extra.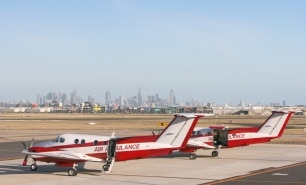 We consider all conditions
If you have a pre-existing medical condition, you don't need to worry - you can declare them online quickly and easily.
What existing medical conditions in children does our insurance cover? If you care for a child with a pre-existing medical condition, we'll do our best to find a policy that's best suited to your needs. If you or your child has any
pre-existing medical conditions
, let us know! Like all our policies, our travel insurance covers you or your child for range of conditions and will include some great features as standard, including:
Holiday cancellation cover
Passport, money and documents cover
Delayed departure cover
Personal accident cover
Accommodation cover
Medical and hospital expenses cover (unrelated to your child's pre-existing medical condition)
For more information on what's covered with travel insurance for children with medical conditions, have a read of our
policy documents
. And if you still can't find what you're looking for, why not
get in touch
with us; we'll try and help.
Please note: 'travel insurance for children with medical conditions' is a general term for one of our standard travel insurance policies including cover for other health conditions, which is subject to medical screening and may require an additional premium. We don't offer specialist cover for this specific condition.