What is travel insurance?
Travel insurance covers you if something happens while you're on holiday or before you travel. This could include the costs of cancelling your holiday if you become ill and can't go, or if your baggage is lost or damaged during your journey.
You'll also be covered for medical expenses if you need emergency treatment abroad and, in extreme cases, the cost of returning you to the UK. These costs can be very high, so it's important to make sure you have enough cover before you travel.
All our holiday insurance policies include:
Unlimited emergency medical expenses and repatriation cover 1 with a 24/7 emergency helpline
Up to £10K cancellation cover
Cover for travel delays and abandonment
Superior rated Covid Cover 2 as standard
Up to £3K personal belongings and baggage cover
Up to £60k legal expense cover
This is all included as standard, so you can get up to more on your holiday.
Our Silver, Gold and Black policies also allow you to declare any pre-existing medical conditions.
---
What does our travel insurance cover?
Whether you are buying a single trip or an annual multi-trip policy, you'll have a choice between four levels of cover – Budget, Silver, Gold and Black. However, while the exact cover limits and the price you pay may vary, there are some elements of cover that are so important that they'll be included in your policy as standard. These include:
| Benefits | Budget | Silver, Gold & Black |
| --- | --- | --- |
| Holiday cancellation | | |
| Medical & hospital expenses | | |
| Delayed departure cover | | |
| Pre-existing medical cover | | |
| Belongings & baggage cover | | |
| Personal money cover | | |
| Passport & travel documents cover | | |
| Personal accident cover | | |
| Missed departure cover | | |
| Personal liability | | |
| Legal expenses | | |
| Pet care | | |
| Business cover | | Optional upgrade |
| Golf cover | | Optional upgrade |
| Cruise cover | Optional upgrade | Optional upgrade |
| Winter sports cover | Optional upgrade | Optional upgrade |
| Hazardous activities | Optional upgrade | Optional upgrade |
---
How to choose the best policy for you?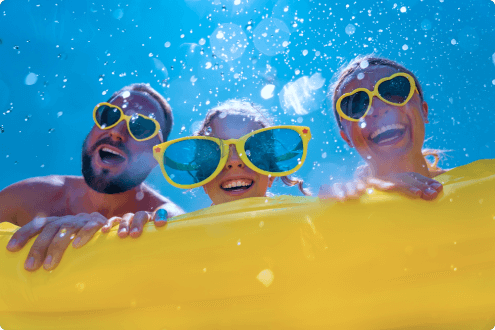 Annual multi-trip travel insurance
Covering all of your trips whenever you want to travel in the next 12 months
Cover for an unlimited number of trips

365 days cover

Flexibility to travel wherever you want in the United Kingdom, Europe or Worldwide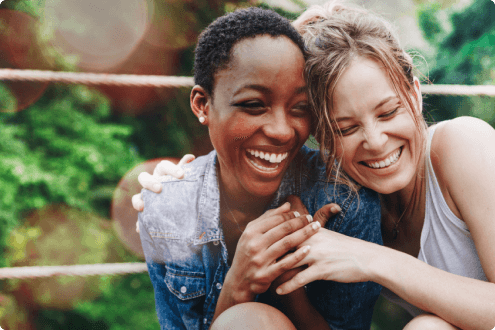 Single trip cover
Covering you for one trip whether a weekend break or a month long getaway
Cover for one trip to your chosen countries
---
Compare cheap travel insurance
The type of insurance for travel you choose will depend on what you need for your trip. When offering you a price we consider many factors. These include where you're going, how long you'll be staying and whether you have any medical conditions. Get a quote today and compare the prices of our travel insurance to see what we can offer you.
The low cost travel insurance you can buy aren't all equal when it comes to what they cover and do what levels of cover they offer. So, as well as comparing the prices of the travel insurance you're looking to buy, you should also make a comparison between the things that are covered and levels of cover on offer.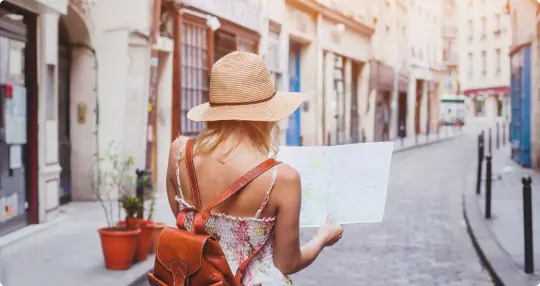 Top tips for cheap travel insurance
If you're choosing annual travel insurance, make sure you check our destination groups. For example, we include Egypt and Morocco in our European Cover, so you can get a cheaper policy and avoid paying out for worldwide cover.
Top tips for cheap travel insurance
What are you taking?
The best thing to do before looking at holiday insurance options is to think about what you'll need cover for. If you're planning on taking your MacBook or tablet abroad, then going for the cheapest cover from a comparison website might be less than useless when you realise it's only covered your valuables up to £50.
So:
Make a list of important items that you'll be taking with you
How much do you need these items covered for in total and individually
Lastly, check your contents insurance as they may be covered away from your home already
Sometimes cheap travel insurance just doesn't cover what it should. Which? suggest your travel policy should include at least £2 million emergency medical cover in Europe, and £5 million for worldwide cover. We cover medical expenses up to £5 million as standard, with higher levels available too.
Medical
How many times are you going abroad?
Getting cheaper travel insurance for multiple holidays can often be a better option than getting last minute cover for each holiday individually. If you're planning on travelling several times throughout the year, you can save even more money by taking out annual multi-trip travel insurance, instead of getting single trip insurance each time you travel. Our Budget annual policy covers you for multiple trips of up to 31 days at a time.
---
---
Most popular travel insurance for all your needs
---
Tailor your cover?
Aside from the policy essentials, we also offer a range of upgrades so that you can tailor your holiday cover depending on what you'll be doing abroad and what you might be taking with you. These optional upgrades include:
Travel insurance FAQS
Does travel insurance cover coronavirus?
If you are looking for Coronavirus travel insurance, we've got you covered.
If you buy an InsureandGo policy today, the FCDO DOES NOT advise against all or all non-essential travel to your destination, and you have had and are up to date with the Covid-19 vaccination(s) recommended by the UK NHS (or were medically unable to have the vaccinations as evidenced by your medical records) you will be covered if:
You need to cancel your trip because you or a member of your family or travelling party are either,
a) medically diagnosed with Coronavirus within 14-days of your planned departure date, as certified by a medical practitioner or independent authority following completion and physical analysis of a UK Government approved test;
b) in quarantine on the date you are due to commence your trip, on the orders of a treating medical practitioner due to Coronavirus, suspected Coronavirus or exposure to someone who has been diagnosed with Coronavirus;
You need to curtail your trip and return to your home earlier than planned due to the hospitalisation or death of an immediate relative, as a result of them having contracted Coronavirus.
You need medical treatment for Coronavirus while abroad or you have to extend your trip because you have contracted Coronavirus or are quarantined on the orders of the treating medical practitioner due to Coronavirus, suspected Coronavirus or exposure to someone who has been diagnosed with Coronavirus.
There is no cover for any other Coronavirus-related claims, including lockdowns, quarantines or other government restrictions. All other terms and conditions of the policy apply.
Please see our Coronavirus Travel Insurance page for more details. Note that if the FCDO advise against all or all but essential travel to your destination for any reason other than Coronavirus, there would be no cover under any of our policies if you travelled abroad for a holiday.
How cheap is cheap travel insurance?
At InsureandGo, our affordable travel insurance starts from just a few pounds. A traveller aged 30, with no medical conditions, can buy a policy for 3 nights in France for just £6.29. If you want cheap travel insurance that covers you for a whole year, a traveller aged 30 with no medical conditions can buy an annual policy for Europe for just £33.86. Both prices correct on 29/07/22.
How do I get travel insurance?
It's quick and easy to get travel insurance. As soon as you have travel plans, get a quote to make sure that your trip is covered. You can buy your policy either online or over the phone from our friendly UK-based team.
We'll ask a few questions, such as your age, where you're going, and how long you'll be staying. You'll also need to tell us if you have any pre-exisitng medical conditions. Then we'll offer you a range of policies so you can choose the one that suits your trip and your budget.
Can I travel without travel insurance?
Some countries require you to have travel insurance in place before they'll let you enter. Always check the Foreign, Commonwealth and Development Office travel advice before you set off.
Even if the country you're travelling to hasn't made travel insurance mandatory, it's still important to have cover in place. Unexpected events can happen anywhere, and you need to know you'll be well protected against emergency medical costs, unavoidable cancellations, or losing your belongings.
What our customers say about us