Over 50s travel insurance
Our policies have no upper age limit and include cover for over 50 adventure sports and activities as standard. If you're over 50 and have no pre-existing medical conditions to discuss, you can get single or annual multi-trip cover in minutes.
What is travel insurance for the over 50s?
Our policies have no upper age limit, so if you're over 50 and have no medical conditions to declare then you can go ahead and purchase our standard policies online in minutes.
If you have medical issues to discuss with us, you can find out more on our pre-existing medical conditions page, go through our online medical screening process, or contact us.
What does it cover?
Key features of our travel insurance include:
Cover for

 

over 50 adventure sports and activities
Baggage cover
Medical and hospital expenses (pre-existing conditions must be declared)
Personal money cover
Holiday cancellation cover
Personal accident cover
Cover for loss or theft of your passport and/or travel documents
Accommodation cover
Legal expenses cover
Single and annual trip travel insurance
If you're going away just once this year, then our single trip travel insurance will usually be the cheapest option. If you're likely to go abroad a few times during the year, then our annual multi-trip cover could save you money instead of buying lots of individual insurance for each trip.
If you're looking to travel with your family or in a large group, then maybe our family travel insurance or group travel insurance would be better suited for you. Or if you're going for a romantic trip just the two of you, we offer couples travel insurance – so you'll both be covered in the same policy.
Pre-existing medical conditions for over 50s
If you have pre-existing medical conditions to declare – don't worry! We'll consider any medical condition and do our best to provide the best possible cover. Just follow our simple online screening process when you buy your policy, and we'll tell you if we can cover your condition (we almost always can) and whether you'll need to pay any extra (you often don't).
Cruise travel insurance
Planning on taking a cruise as well? Then you simply need to add our specialist cruise travel insurance to your policy.
Just like our standard travel insurance, we can consider any pre-existing medical conditions on our cruise travel insurance, which also has no upper age limit.
Our cruise holiday insurance includes extra cover for a number of cruise-specific eventualities including cabin confinement, interruption, itinerary changes and more.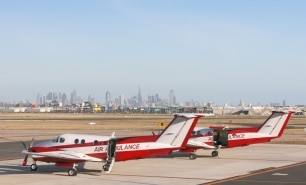 We consider all conditions
If you have a pre-existing medical condition, you don't need to worry – you can declare them online quickly and easily.