Annual travel insurance
If you're planning to travel more than once in the next year, our annual travel insurance could save you time and money.
What is annual travel insurance?
Annual multi-trip travel insurance is a type of policy that lasts an entire year. You're able to go away as often as you like without worrying about getting insured each time. You can choose between a range of annual holiday insurance policies.
If you're only planning to go on holiday once this year then maybe our one-off single trip travel insurance would be a better fit.
What does annual travel insurance cover?
All our yearly travel insurance policies include:
Cover for cancellation of your trip
Over 100 sports and activities covered (see your policy wording for a full list of activities)
Emergency dental treatment
Personal belongings and baggage cover
Personal money, passports and travel documents cover
Accommodation cover
Legal expenses cover
The excess and amount of cover available varies depending on the level of annual travel insurance you buy. Make sure you have a look at our policy wording to see the full terms and conditions, including what's covered and what isn't covered.
For cheap travel insurance, our Budget policy will cover you for lost baggage, holiday cancellation costs, medical expenses and legal expenses. If you need a bit more cover for your annual travel insurance, our premium policies cover all of the above, as well as the option to cover pre-existing medical conditions. Black policies, our highest level of multi-trip insurance, have no excess charge applied to claims and offer unlimited medical expenses cover.
If you need to add extra cover to your policy, you can. We offer optional cover for things like golf and business travel. Or, if you're looking for annual multi-trip travel insurance with cruise cover, we can help with that as well.
Additional insurance, such as extreme sports cover, can be added to your annual travel insurance policy to cover you for your specific needs. If you're not sure if you're covered, or want to add something to your policy, feel free to get in touch today!
How does annual travel insurance work?
Annual travel insurance works by providing cover for multiple trips over a one year period. Set up your quote once before you travel, and you don't have to worry about letting us know when you travel. You'll only need to get in touch if your medical situation changes, or if you want to travel outside of your chosen geographical region.
If you do need to make a claim during one of your trips, the policy remains in place for any future trips within the policy date.
Annual travel insurance with medical cover
You must declare your pre-existing medical conditions when you buy annual travel insurance. This is because your condition may need to be covered specifically and there may be an extra cost for the cover.
We'll ask you simple questions about your medical conditions so we can work out what cover we can offer you. Sometimes, we'll be able to cover your conditions as standard within your annual travel insurance policy at no extra charge. Remember that if you have a condition and don't declare it, then if anything happens related to that condition while you're abroad, you will not be covered by your annual multi-trip travel insurance policy.
If your health or medical conditions change during the time your annual travel insurance policy is active, get in touch with a member of our team as soon as possible. For full details regarding medical restrictions and annual policies, please read your policy documents or have a look at our page on travel insurance for pre-existing medical conditions.
What else is included in our annual travel insurance?
Available destination on annual travel insurance
We offer yearly travel insurance policies based on the following destination groupings:
UK
Europe (plus countries bordering the Mediterranean Sea, plus Madeira and The Azores)*
Worldwide
*Europe includes: Albania, Andorra, Armenia, Austria, Azerbaijan, Azores, Balearics, Belarus, Belgium, Bosnia And Herzegovina, Bulgaria, Canary Islands, Croatia, Cyprus, Czech Republic, Denmark, Egypt, Estonia, Faroe Islands, Finland, France, Georgia, Germany, Gibraltar, Greece, Hungary, Iceland, Ireland, Israel, Italy, Latvia, Liechtenstein, Lithuania, Luxembourg, Macedonia, Madeira, Malta, Moldova, Monaco, Montenegro, Morocco, Netherlands, Norway, Poland, Portugal, Romania, Russia, San Marino, Serbia, Slovakia, Slovenia, Spain, Sweden, Switzerland, Tunisia, Turkey, Ukraine.
If you've already bought annual multi-trip travel insurance for a particular area but are now going to be travelling further afield, we can upgrade your cover to include the new destination. Alternatively, you could purchase separate single trip cover instead, but upgrading your annual travel insurance policy to include worldwide cover can often work out cheaper.
If you'd like to discuss these options, or you're still unsure which area your trip falls into, please contact us.
How long can I stay abroad on an annual policy?
Our annual multi-trip travel insurance gives you cover to travel as many times as you like during the year. Each individual trip can last up to 31 days for Budget policies, 45 days for Silver and Gold policies, and up to 55 days for Black policies.
If you want to be abroad longer than this, you'll need our long-stay travel insurance.
If you're planning on going skiing or snowboarding, and are aged 65 or under, then you can add winter sports cover to your annual policy, covering you for up to 17 days of snowy activities.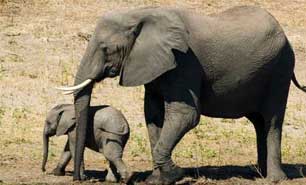 We can cover your kids for free!
If you're going away with your children, we can cover them on your policy at no extra charge, whether you buy an annual policy or single trip cover.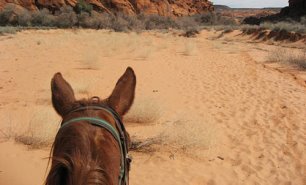 We cover over 50 activities!
All of our travel insurance policies come with cover for over 50 activities and sports as standard, so you can get up to more on your trip.
Does annual travel insurance have age restrictions?
We think holiday insurance should be available to as many people as possible, that's why our annual multi-trip policies have no upper age limit.
Can everyone on a multi-trip policy travel independantly?
All adults on an annual insurance policy can travel independently. Children under 18 need to be travelling with an adult named on the same policy in order to be covered.
Valuables and equipment
The amount of valuables cover available depends on the policy you choose. Our Budget level multi-trip travel insurance covers valuables up to £100; Silver policies cover £200, Gold £400, and a Black annual policy will insure £600 of your valuables.
If you'll be taking away something a bit more expensive you can add our valuables extension, giving you £2,000 of cover for your sports equipment, camera, laptop and much more. Check the policy wording for full details of what's covered with this add-on, and note that there's a limit of £1,000 per individual item.
Renewals and cancellations
Annual multi-trip auto-renewal service
Once you've had your travel insurance for a year, we'll make sure you stay covered by automatically renewing your annual multi-trip insurance policy (unless you ask us not to).
We'll write to you at least 21 days before the renewal date of your annual insurance policy, and tell you about any changes to the premium or the policy terms and conditions. If you don't want your policy to auto-renew, just contact us. You can tell us about any changes to your details or opt out of automatic renewal at any time.
Cancellations and 'cooling-off' period
If you decide the policy isn't right for you and you want to cancel your annual travel insurance, you must write (either by email or letter) to us within 14 days of buying your policy or the date you receive your policy documents, whichever is later.
If you haven't travelled on the policy or made a claim, cancelling within 14 days means we will refund the policy in full.
Other information
All our annual travel insurance policies are available to UK residents (someone who has been living in the UK or the Channel Islands for at least six months, has a UK address and is registered with a GP) who are in the UK at the time of purchase. We're sorry but we can't provide cover to anyone who doesn't fit this description. To choose the right annual multi-trip travel insurance policy for you, get a quote online or read our policy documents for more information.
* Price stated is for an up to 47 year old with no medical conditions for a Silver annual multi-trip policy to Europe. Price is correct as at 09/09/2022.