Travel insurance Europe
Europe might be a big place, but that doesn't mean your travel insurance for Europe has to have a big price. Whether you're after cover for a one-off holiday or multiple trips throughout the year, InsureandGo can save you money.
What's covered with Europe travel insurance?
As standard, our policies offer a range of benefits, some of which include:
Medical expenses and hospital benefit
Cancelling and cutting short your holiday
Delayed departure
Personal belongings and baggage
Personal accident and liability
Abandoning your trip
Accommodation cover
Activity holiday insurance covering over 100 sports and activities
Personal money, passport and travel documents
Legal expenses
Our Silver, Gold and Black policies also allow you to declare any pre-existing medical conditions.
Another thing to note is that our European holiday insurance policies even include some countries that aren't in Europe! When choosing annual travel insurance  for Europe you'll also be covered for all countries bordering the Mediterranean sea, plus Madeira and The Azores. See below for the full list.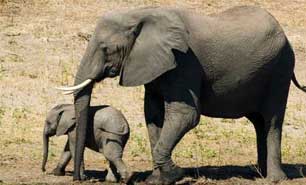 We can cover your kids for free!
If you're going away with your children, we can cover them on your policy at no extra charge, whether you buy an annual policy or single trip cover.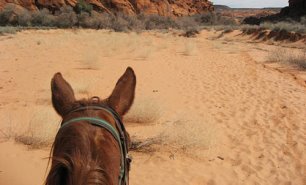 We cover over 50 activities!
All of our travel insurance policies come with cover for over 50 activities and sports as standard, so you can get up to more on your trip.
We want you to have the best experience as possible on your trip to Europe, so we've put together a table of facts and some important information which you might want to know before your trip.
Currency
Most of the European countries use the Euro but there are some exceptions
Continent
Europe
Population
Approx. 743 million
Plug type
Plug type C
Driving side
Right-hand side
Seasons

Spring – March to May

Summer – June to August

Autumn – September to November

Winter – December to February
Which countries are included in Europe Travel Insurance?
Our cover for European trips includes the whole of Europe, plus a whole lot more! Our policies cover countries to the west of the Ural mountains, and those surrounding the Mediterranean. Places such as Russia, Israel and Egypt are included in our travel insurance to Europe.
If you buy an annual multi-trip policy for Europe, you'll be covered to travel as often as you want in:
Is Turkey included in Europe holiday insurance?
Yes, you can travel to Turkey with InsureandGo's European policies!
Why are Egypt, Morocco and Tunisia covered by Europe travel insurance?
As well as being close to Europe geographically, countries such as Egypt, Morocco and Tunisia are close to Europe in terms of claims costs. This means we can include these countries in our Europe travel insurance, so our customers don't have to pay out for more expensive Worldwide cover.
Do I need a visa to travel to Europe?
Currently, British passport holders are allowed to travel through the Schengen zone* without visas for a maximum of 90 days.
Make sure you check out the latest travel advice for travelling to Europe to ensure you have the correct cover for your trip.
*The countries which are part of the Schengen zone are:
Austria, Belgium, Czech Republic, Denmark, Estonia, Finland, France, Germany, Greece, Hungary, Iceland, Italy, Latvia, Liechtenstein, Lithuania, Luxembourg, Malta, Netherlands, Norway, Poland, Portugal, Slovakia, Slovenia, Spain, Sweden and Switzerland.
Healthcare in Europe
UK residents should carry their European Health Insurance Card (EHIC) or Global Health Insurance Card (GHIC) when travelling in the EU. This will entitle you to free, or reduced cost, medical treatment, but it's important to still have travel insurance in place to cover any additional costs that the cards don't cover, or to pay for repatriation back to the UK.
Please note that although Iceland, Norway, Switzerland and Lichtenstein used to accept the EHIC, post-Brexit neither the EHIC nor the GHIC will work in these non-EU countries.
It's always important to check with your GP at least four to six weeks before you go to see if there are any necessary vaccinations needed for the destination you're travelling to.
Europe travel insurance FAQs