Tunisia travel insurance
Before you buy travel insurance for your holiday to Tunisia, there are a few things to think about:
The cost of your trip – if you have to cancel, it's important to know that you can get your money back
The activities you're likely to be doing – if you're planning anything really extreme, we can offer you extra cover with our extreme sports policy

How much medical coverage you have – no one wants to think about getting ill or having an accident abroad but, unfortunately, it does happen
And don't forget to check the

 

latest travel advice for Tunisia from the FCDO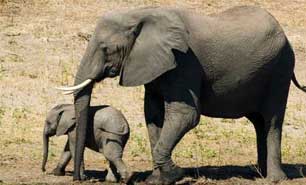 We can cover your kids for free!
If you're going away with your children, we can cover them on your policy at no extra charge, whether you buy an annual policy or single trip cover.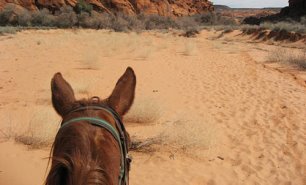 We cover over 50 activities!
All of our travel insurance policies come with cover for over 50 activities and sports as standard, so you can get up to more on your trip.
What is covered with travel insurance to Tunisia?
As standard, all of our travel insurance policies cover over 50 sports and activities and if you're up to anything particularly adventurous, we have extreme sports cover as an add-on. We also consider all medical conditions and have no upper age limit, so get in touch today or simply get a quote online.
We also offer a range of benefits, some of which include:
Medical expenses and hospital benefit
Personal accident and liability
Cancelling and cutting short your holiday
Abandoning your trip
Delayed departure
Accommodation cover
Personal belongings and baggage
Personal money, passport and travel documents
Legal expenses
To help you have the best holiday experience, we've put together some useful information that we think you'll want to know before your trip to Tunisia.
Currency
Tunisian dinar
Official language(s)
Arabic
Continent
Africa
Capital
Tunis
Population
Approx. 11.4m
Plug type
Plug types C

 

& 

E
Driving side
Right-hand side
Climate

Spring – March to May

Summer – June to August

Autumn – September to November

Winter – December to February

Laws
Local laws and customs
Do I need a visa for Tunisia?
If you're travelling to Tunisia for less than three months, then you won't need to apply for a visa. Make sure your passport is valid for the duration of your stay.
You can find more information about visas and entry requirements for Tunisia here.
Healthcare in Tunisia
Healthcare services in Tunisia can often be quite expensive, and you'll be required to pay for treatment upfront. Its' important to make sure that you have adequate travel insurance in place to cover any potential costs.
If you have any prescriptions that you need to take aboard with you, make sure that you have a note from your GP confirming that the medication has been prescribed to you. You can find more information about healthcare in Tunisia here.
 If you have pre-existing medical conditions you must declare these before you buy your policy to ensure you're fully covered.
Medical & Emergency Assistance in Tunisia
If something happens while you're in Tunisia and you need emergency treatment for an illness or injury, we're here to help. Just contact our 24-hour medical assistance team.