Golf travel insurance
We know you're not really that interested in travel insurance. We know you're only buying it because you need it. Don't worry – we want to make getting covered as quick and as simple as possible so you can get on and enjoy your golfing holiday.
What is covered with golf travel insurance?
With a golf travel insurance policy from InsureandGo, you can get cover for your golf equipment and your green fees, as well as everything else from trip cancellation to medical expenses.
Golf equipment cover
We cover up to £1,500 worth of golf equipment, with each item/pair insured up to £250. Equipment that can be covered in your golf policy includes:
Golf bags
Golf clubs
Non-motorised trolleys
Golf shoes
You'll be able to claim for any items declared on your policy if they're lost, damaged or stolen during your trip. Any item over the value of £100 may be subject to a 10% deduction where you can't show us with proof of purchase (like the the original receipts).
Green fees cover
You'll be covered for up to £75 a day and up to £300 for a percentage of the cost of your green fees, where you can't get a refund. These can include hiring golf equipment and tuition fees. We'll cover you if you can't play due to illness, injury, or if you have documents lost or stolen that prevent you from taking part.
Hole-in-one cover
Although insurance traditionally covers you if something unlucky happens, hole-in-one cover makes sure that, if you're lucky enough to hit an ace, you won't get stuck footing the entire bar bill!
Golf clubs around the world have it written into their club rules that anyone who hits a hole-in-one has to buy everyone (or at least their playing group) a round at the clubhouse. Our hole-in-one cover could save you a pretty penny by offering up to £100 towards the costs.
When you claim, you must obtain a written report from the golf club secretary confirming the competition details counter signed by your playing partner together with the original certified score card. You must also get receipts from the golf club for expenditure incurred immediately following your hole-in-one.
For more details about all parts of our golf travel insurance, please see our policy documents page.
If you're planning on more than golfing on your holiday, we cover over 50 sports and activities as standard. Check out which activities you'll be covered for online or in our policy documents.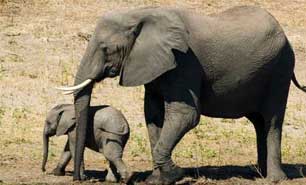 We can cover your kids for free!
If you're going away with your children, we can cover them on your policy at no extra charge, whether you buy an annual policy or single trip cover.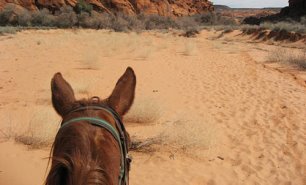 We cover over 50 activities!
All of our travel insurance policies come with cover for over 50 activities and sports as standard, so you can get up to more on your trip.