Travel insurance Germany
Make sure you have the right travel insurance for Germany. Some things you should take into account are:
Our Coronavirus Travel Insurance is rated Superior by a leading UK Consumer Champion. All of our policies will cover you if you catch Coronavirus.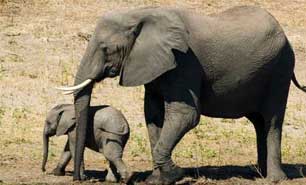 We can cover your kids for free!
If you're going away with your children, we can cover them on your policy at no extra charge, whether you buy an annual policy or single trip cover.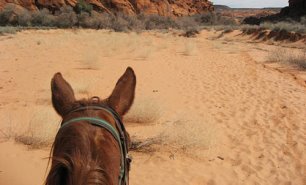 We cover over 50 activities!
All of our travel insurance policies come with cover for over 50 activities and sports as standard, so you can get up to more on your trip.
What is covered with travel insurance to Germany?
Our policies cover over 100 sports and activities, so you can get up to more on your holiday. We also offer a range of benefits, some of which include:
Medical expenses and hospital benefit
Personal accident and liability
Cancelling and cutting short your holiday
Abandoning your trip
Delayed departure
Accommodation cover
Personal belongings and baggage
Personal money, passport and travel documents
Legal expenses
Our Silver, Gold and Black policies also allow you to declare any pre-existing medical conditions.
For more information about what's covered with travel insurance for Germany, have a read of our policy documents here.
We've put together some important information that you might want to know before your trip to Germany, so you have the best possible experience.
Currency
Euro
Most common languages spoken
Germany
Capital
Berlin
Continent
Europe
Population
Approx. 83 million
Plug type
Plug type F
Driving side
Right-hand side
Seasons

Spring – March to May

Summer – June to August

Autumn – September to November

Winter – December to February

Laws
Local laws and customs
Do I need a visa for Germany?
No, if you're a UK citizen travelling to Germany you don't need to apply for a visa.
Healthcare in Germany
UK citizens are entitled to a free Global Health Insurance Card (GHIC) or may still hold an EHIC which can cover you for necessary medical treatments in public healthcare centres in Germany. However, it's always important to make sure you have adequate travel insurance that includes medical cover too.
You can find more information about healthcare in Germany here.
What if I need emergency assistance in Germany?
If you find yourself in the unfortunate situation of needing medical treatment or assistance while in Germany, you or someone on your behalf can contact our 24-hour medical assistance team.
 Did you know that…?
Germans love a sausage, but in Berlin alone 70 million currywurst (sausages in curry-ketchup sauce) are scoffed every year. The city has a museum dedicated to the currywurst and Volkswagen even has its own currywurst factory for its workers!
If someone offers you a drink in a German bar, saying "danke" or "thanks" will get you diddly-squat. What you need to say is "bitte" or "please". That's because "danke" is taken as short for "nein danke" (no, thanks), and "ja bitte" is "yes, please".
Weddings are expensive – but in Germany, they've got it sussed. The friends and family make a booklet about the bride and groom full of pics and juicy gossip. It's sold at the reception – and the proceeds help to fund the honeymoon!
When answering a phone in Germany, saying "hello" is the height of rudeness. It's much more polite to answer by giving your surname, a bit like a TV detective. Similarly, callers should identify themselves quickly. Essential German phone etiquette!
The Germans are known for their love of beer. So perhaps that's why the alcoholic drink is actually considered a food in Bavaria! The average Bavarian guzzles down 150 litres of beer each year, making Bavaria the booziest of all the Germany states.
An eighth of the German autobahn network has no speed limit – and maybe that's why German drivers have to have first-aid training! In practice the average speed is 140kmh (87mph), and the record of 433kmh (269mph) has remained unbroken since 1938.
Germans call the Oktoberfest beer festival in Munich, which starts in September, "die Wiesn" after the local name of the associated fairgrounds. Each year 7 million litres of beer are drunk and about 500 crutches turn up in lost property. Legless!
In Germany, there are dozens of Schützenfesten or "marksmen's festivals", where people get together, swill beer, have a good time, and try to show off how good they are with a gun.