An important update from the InsureandGo Team
We are delighted to announce that InsureandGo now forms part of the AllClear Group. We are currently upgrading our travel insurance policies and will be back very soon with new InsureandGo policies.
In the meantime, we can offer you a quote from a wide range of policies provided by our sister company AllClear Travel Insurance.
Why you're in very safe hands with AllClear Travel Insurance

Family travel insurance
Arranging a family holiday can be stressful enough – and post-Brexit , travel insurance is as important as ever. That's why we make getting covered as quick and simple as possible.
All our family travel insurance policies include automatic cover for over 50 sports and activities at no extra cost, and will cover your kids for FREE; we know you've probably spent loads on flights, hotels and activities for the whole family, so we thought we'd help!
What is family travel insurance?
Family travel insurance is holiday cover for every member of the family, all under the same policy – simple!
We have a whole bunch of policies that can suit every type of family:
If you're likely to only travel once a year, our single trip insurance may work out cheaper for you and your family.
If you buy one of our annual multi-trip policies, we'll also throw in our winter sports insurance! That includes cover for skiing, snowboarding and a whole host of other winter wonderland activities.
If there are multiple families travelling together, we can offer group insurance policies where we will cover up to six children per adult.
If you're going on a multi-generational holiday, you can have kids, adults and grandparents all on one policy. Great grandparents too, if you like! (Note that we can only cover over-65s for up to 31 days per trip, so bear that in mind if you're planning to travel for longer).
What are you covered for with family travel insurance?
Whether Whether your family is large, loud and boisterous or small and compact, our family insurance policy will give you peace of mind by covering the following as standard:
Holiday cancellation cover
Belongings and baggage cover
Passport, money and documents cover
Delayed departure cover
Personal accident cover
Accommodation cover
Medical and hospital expenses cover
To see a full list of what you're covered for, check out our policy documents.
Cancelling and cutting short your holiday
We know this is the last thing you'd want to think about when planning time away but if anything was to happen and you needed to cancel/shorten your holiday then know you're covered.
Medical and other expenses
Because we know family holidays can often be very activity based we've ensured medical and other expenses are covered to reassure you if any unwanted accidents do happen.
(Just don't forget that we can only cover pre-existing medical conditions if you've told us about them and we've agreed to cover them.)
Personal belongings and baggage
A family holiday can often mean a whole lotta luggage, so we make sure you're covered for any baggage delays, lost baggage & more.
To see a full list of what you're covered for, check out our policy documents.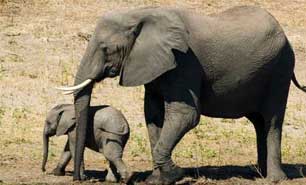 We can cover your kids for free!
If you're going away with your children, we can cover them on your policy at no extra charge, whether you buy an annual policy or single trip cover.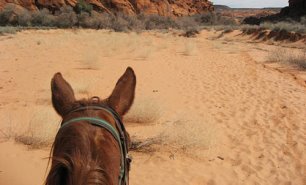 We cover over 50 activities!
All of our travel insurance policies come with cover for over 50 activities and sports as standard, so you can get up to more on your trip.
Does family insurance cover individuals travelling alone?
When you buy an annual insurance policy for the family, everyone on the policy is insured to travel all together or on their own. Under-18s can travel on their own too – they just need to be picked up and dropped off by a responsible adult.
Travel insurance with pre-existing medical conditions
Travelling with a family member who suffers from a medical condition can be stressful, so at InsureandGo we'll consider all diagnosed pre-existing medical conditions and can cover many of them at no extra cost. You'll just need to choose a Silver, Gold or Black policy to use our simple medical screening process.
Although kids go free with our family insurance, if they do have a pre-existing medical condition, you may need to pay an additional premium to cover it – but don't worry! Simply contact us or get a quote online.