Are you going to Spain this year?
Post-Brexit, travel insurance is as important as it ever was. There are a few things to think about regarding your Spanish holiday:
Our Coronavirus Travel Insurance is rated Superior by a leading UK Consumer Champion. All of our policies will cover you if you catch Coronavirus.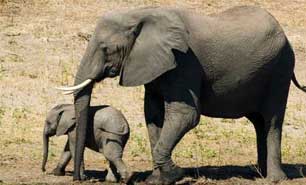 We can cover your kids for free!
If you're going away with your children, we can cover them on your policy at no extra charge, whether you buy an annual policy or single trip cover.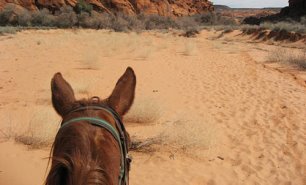 We cover over 50 activities!
All of our travel insurance policies come with cover for over 50 activities and sports as standard, so you can get up to more on your trip.
What is covered with travel insurance to Spain?
As standard, our policies cover for over 50 sports and activities, so you can get up to more on your holiday. We also offer a range of benefits, some of which include:
Medical expenses and hospital benefit
Personal accident and liability
Cancelling and cutting short your holiday
Abandoning your trip
Delayed departure
Accommodation cover
Personal belongings and baggage
Personal money, passport and travel documents
Legal expenses
Our Silver, Gold and Black policies also allow you to declare any pre-existing medical conditions.
To help you have the best holiday experience, we've put together some important information that we think you'll want to know before your trip to Spain.
Currency
Euro
Most common languages spoken
Spanish
Capital
Madrid
Continent
Europe
Population
Approx. 47 million
Plug type
Plug type F
Driving side
Right-hand side
Seasons

Spring – March to May

Summer – June to August

Autumn – September to November

Winter – December to February

Laws
Local laws and customs
Surfing travel insurance for Spain
Whether it's your first-time surfing or you're an experienced surfer searching for the next big wave, you probably don't want to spend too much time thinking about travel insurance for your trip to Spain.
Luckily for you, you've come to right place. Surfing is covered as standard under all our policies, and we make getting insurance as quick and simple as possible, so you can get on with planning your trip to Spain. Check out our surfing travel insurance page for more information and remember that, if you're taking your own board away with you, you might need to add extra valuables cover to your policy.
Do I need a visa for Spain?
No, you do not need a visa to travel to Spain if you are a British Citizen with a valid passport.
Healthcare in Spain
British citizens should carry a free European Health Insurance Card (EHIC) or Global Health Insurance Card (GHIC), which can be used on holiday to Spain. This will cover any necessary treatments you may receive at public healthcare centres or hospitals on your trip. However, it's important to remember to still have travel insurance in place to be able to cover the costs of any unexpected medical treatment the EHIC or GHIC might not cover.
Find more information about healthcare in Spain here.
Can I get assistance if I fall ill or injure myself while in Spain?
Yes – In the unfortunate event of needing emergency medical treatment while abroad, our 24-hour assistance team are always on hand to help you.
All our travel insurance policyholders can contact our medical emergency team.
Did you know that…?
Spain has several official and regional languages besides Spanish, including Basque, Catalan, Galician and Aranese. So which language is the national anthem sung in? None – it hasn't had any lyrics since 1978 – and that keeps most people happy!
The infamous "Spanish flu" outbreak of 1918 that killed 50 to 100 million people around the world wasn't really Spanish. News of the outbreak was suppressed in war-torn Europe except in neutral Spain, making it seem hardest hit. It started in France.
Had a near-death experience? Make a pilgrimage to As Neves in Spain on July 29 for the feast of St Martha, sister of Lazarus (who Jesus raised from the dead). Bring friends to parade you through town in an open coffin – or carry your own!
When you think of Spain, it's probably not rabbits that first spring to mind. Yet "España" may come from the Punic "I-Shpania" meaning "land of rabbits". Roman coins there featured a rabbit, and Augustus sent ferrets over to deal with rabbit numbers!
Spanish fiestas aren't just about throwing a party. They're about throwing all kinds of crazy stuff – in Buñol they throw 40 tonnes of tomatoes at each other; in Laza they throw muddy rags and biting ants; and in El Puig it's dead rats!
The survival rate for people rounded up by the Spanish Inquisition was actually pretty good. In 150,000 trials the Spanish Inquisition ended up executing at most about 5,000 people, making chances of surviving about 97%. And it has such a bad rep…!