Surfing travel insurance
Mastering the art of surfing is on the bucket list of a great many people. It's also a very tricky sport to tackle, but finding adequate travel insurance shouldn't be the same.
Whether this is your first wave or the big kahuna you've been waiting for, you can rest assured knowing that your surfing travel insurance won't be something to worry about.
Our travel insurance policies all come with automatic cover for over 50 sports and activities including insurance for surfing, jet skiing and even scuba diving! As always terms and conditions apply, so check the policy wording for full details of these and the other activities we cover.
Why do you need travel insurance for surfing
While incredibly fun, surfing can also be a risky activity. Being caught up in a wave or rip tide could lead to some injuries and if you're abroad you may need medical attention. It's important to think about having a thorough travel insurance policy which will cover you in the event of an accident or injury. Rest assured, we'll have you covered!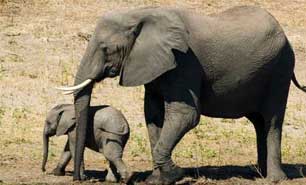 We can cover your kids for free!
If you're going away with your children, we can cover them on your policy at no extra charge, whether you buy an annual policy or single trip cover.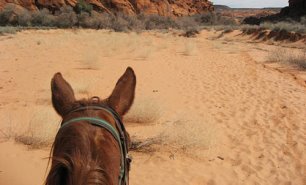 We cover over 50 activities!
All of our travel insurance policies come with cover for over 50 activities and sports as standard, so you can get up to more on your trip.
What is included with surfing insurance?
As surfing falls under all our policies as one of 50 amazing adventure sports and activities, you'll be able to easily ride those waves knowing that you're covered for: 
Medical expenses and hospital benefit
Personal accident and liability
Cancelling and cutting short your holiday
Abandoning your trip
Delayed departure
Accommodation cover
Personal belongings and baggage
Personal money, passport and travel documents
Legal expenses
 It's important to note that our surfing travel insurance doesn't include kite surfing over land, so if you're planning on surfing away from the water, then you'll need additional extreme sports travel insurance.
Will my surfboard be insured?
While surfing is automatically covered under all our policies, sports equipment can be expensive, so if you're travelling with yours it's important that it's fully insured.  All our policies include cover for valuables, including sports equipment, so make sure you choose the right level of cover for your needs. If your surfboard is particularly expensive, you can even add extended valuables cover to your policy, which covers up to £1,000 per item – see our policy wordings for more details.
Surfing safety tips
Don't let an accident on the first day ruin the whole week; remember a few simple tips and ensure a great time on the waves.
Recognise, and be wary of rip currents
Rip currents (or rips) are strong water currents that usually move out to sea. They look like a dark or murky line moving away from the beach. Try to avoid them so that you don't get caught up in one.
Always wear a leash
A leash is like a lanyard which attaches both to you and your surfboard, so you are less likely to lose your board. Some beaches are very serious about having your surfboard leashed at all times in order to prevent any unnecessary injuries.
Follow the surfing rules (and general rules) of the beach
Each beach has its own unique set of rules designed to keep people as safe as possible during their visit. Make sure you read and respect these rules to help make your surfing experience safe and enjoyable.
Choose the right travel insurance policy for you,

 

get a quote online

 

or read our

 

policy documents

 

for more information on our travel insurance for surfing.