Dogs are lovely, aren't they? Cute faces, waggy tails… man's best friend really is a magnificent creature. And there are so many different breeds as well, all from different parts of the globe. So, as a blatant excuse to look at some cute dog pictures, we've decided to make the most of the tenuous link between dogs and travelling by learning more about some of the world's different dog breeds. Be prepared to "aww".
Alaskan Malamute – Alaska, United States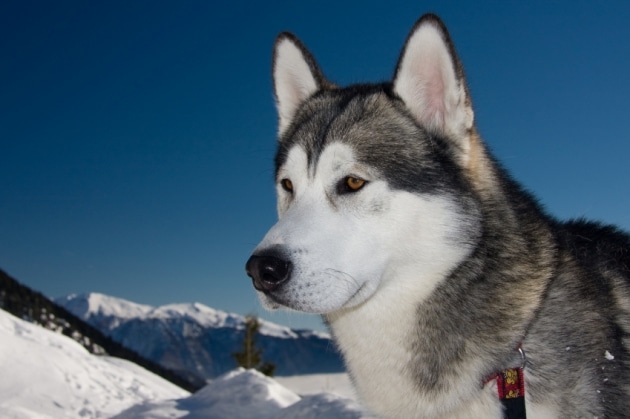 The Alaskan Malamute is one of the oldest breeds of dog in existence, and descends from dogs kept by the Mahlemut tribe of Inuits in Alaska. The dogs proved very useful to their Inuit companions, working, hunting and living alongside them, and became very sought-after during the Klondike Gold Rush of 1896.
Because of its colour and markings, the Alaskan Malamute is often mistaken for the Siberian Husky, however there are several differences between the two. For starters, the Malamute is bigger and heavier than its Husky counterpart, and is bred for strength rather than speed. Also, while a Husky can have blue or brown eyes, a Malamute will only ever have brown eyes. An Alaskan Malamute will also rarely bark, preferring instead to howl or make a "woo woo" sound. Maybe it's asking for a cocktail.
Border Collie – English-Scottish border, United Kingdom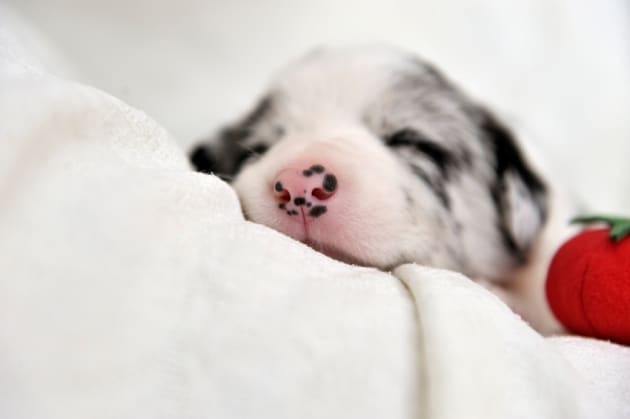 All Border Collies that exist today can trace their roots back to a dog named Old Hemp, who was born to sheepdog parents in 1893. Old Hemp had a great natural herding ability, and single-pawedly revolutionised sheep herding with his calm and quiet approach. Many shepherds were keen to use him for stud, and he went on to father some 200 offspring.
Of all the dog breeds that exist, the Border Collie is generally considered to be the most intelligent, and some Border Collies have even proven themselves capable of learning hundreds of different words. Because of their braininess, they need a lot of mental stimulation if they are being kept as pets, otherwise they have a tendency to get bored and dig holes. Pesky little scamps.
Dalmatian – Dalmatia, Croatia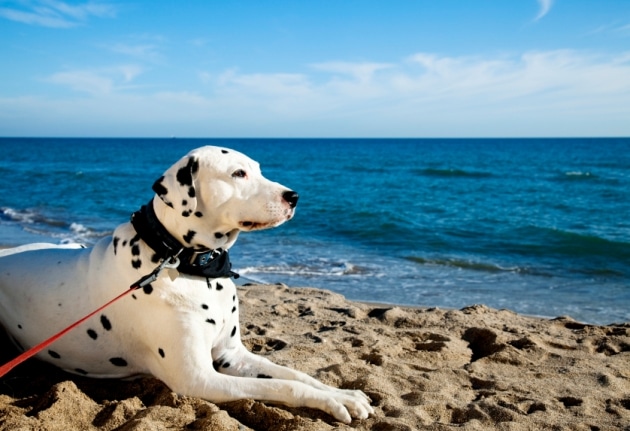 The Dalmatian is one of the most well-known dog breeds around thanks partly to its distinctive appearance and partly to its starring role(s) in the 1956 Dodie Smith novel 'The Hundred and One Dalmatians' (and subsequent Walt Disney film adaptation and sequel 102 Dalmatians). Very little is known about the origins of the Dalmatian, other than some 19th century illustrations that link it to the Dalmatia region on Croatia.
At birth, Dalmatian puppies are plain white and begin to develop spots after about a week. Most of their spots are present by the time they are a month old, and will usually be black or brown in colour. A lack of oil in their coat means that they smell less "doggy" than other breeds, and personality-wise they are usually clever, playful and loyal companions.
Australian Cattle Dog – New South Wales, Australia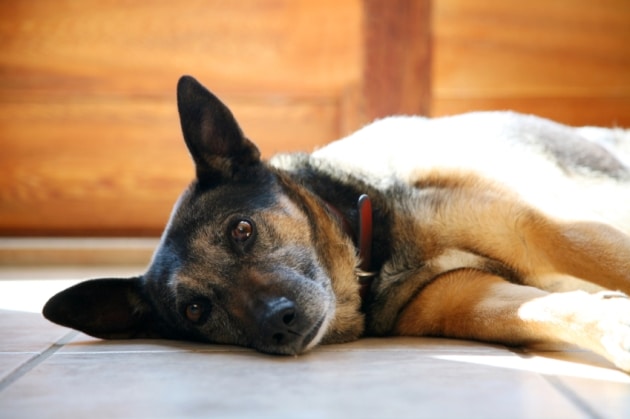 Back in the early 19th century, cattle station owner George Hall was having terrible trouble getting his cattle to market. So, he did what any self-respecting cattle station owner would do: he imported several dogs from his parents' home county of Northumberland and bred them with dingoes. This resulting breed, nicknamed Hall's Heelers, remained solely the property of Mr Hall until his death in 1870.
The Cattle Club of Sydney then took a particular interest in the remaining Hall's Heelers, and the dogs bred from them became known as Australian Cattle Dogs. It is an agile, strong and intelligent dog, hence its great suitability for herding, and also makes a lovely pet.
Kuvasz – Hungary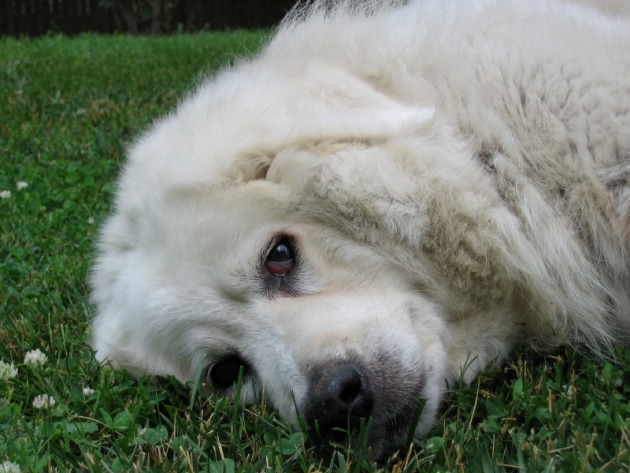 The Kuvasz was originally kept by the Magyar tribes, who conquered and settled in Hungary's Carpathian basin in 896 AD. The breed was originally used to protect livestock but eventually found its way to the royal court of King Matthias Corvinus, who was said to have trusted his dogs more than he trusted his councillors. The loyal nature of the Kuvasz led to it almost becoming extinct during World War II, as many were killed while protecting their families, but fortunately, enough remained after the war for breeders to revive them.
They are large dogs, frequently growing to over 70cm (27.5 inches) in height, and have a dense white or cream-coloured coat. The lightness of the coat is no accident – shepherds purposefully bred the Kuvasz to be that colour so that they could easily distinguish between the dogs and the wolves that preyed on the livestock.
Japanese Chin – Japan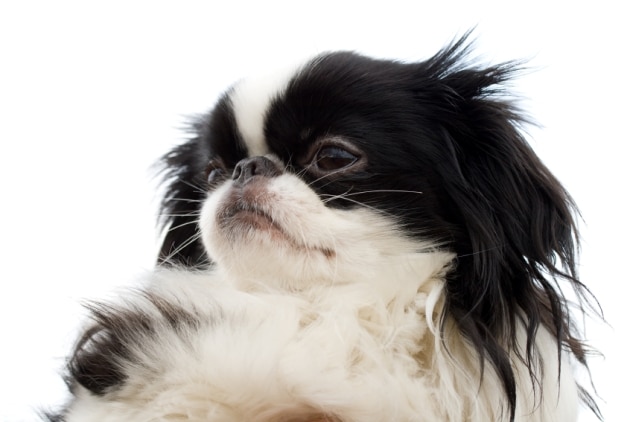 If you're more of a "cat-person" than a "dog-person" then you're bound to warm to the Japanese Chin. One of the most cat-like dog breeds around, the Japanese Chin has a number of feline-esque traits, including washing its face with its paw and a love of climbing up furniture.
It is thought that the breed actually originated in China and was brought over to Japan around the year 732. At the time, it had a different status to other dog breeds as it was kept for companionship rather than work, and ownership of the Japanese Chin became restricted to those only of royal or noble blood. They are small dogs, growing to around 20-27cm (8-11 inches) in height, and have distinctive flat faces and oversized eyes.