Christmas is a time of tradition and ritual, such as singing "We wish you a merry Christmas" to the Christmas pudding as it emerges, alight, into the dining room… (OK, so that's a personal tradition, but I have only just found this out. I thought everyone did this up until last year!)
Every day until Christmas Day, we will explain where and why a Christmas tradition came about. Today, poinsettias!
Poinsettias | Mexico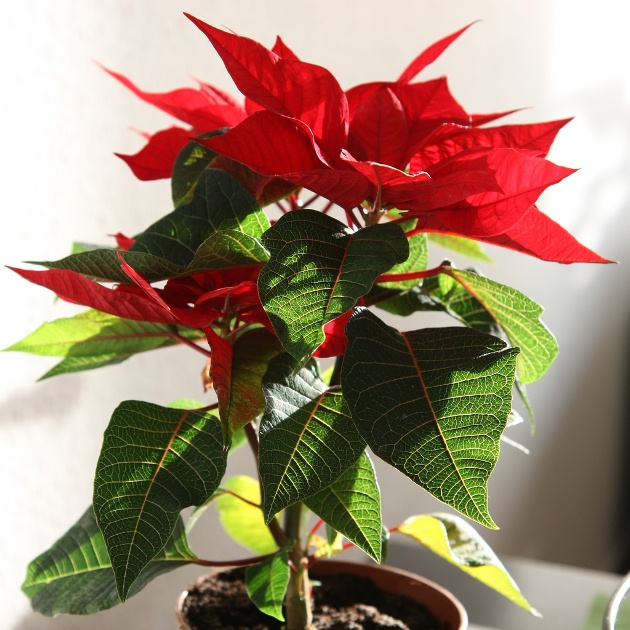 We see them every year – those big, bright red flowers that look like leaves. Or maybe it's the other way round (leaves that look like flowers?)… Either way, poinsettias are inextricably linked to Christmas, but why? Well I'm not entirely sure how true this story is, but I am willing to believe it because it is lovely!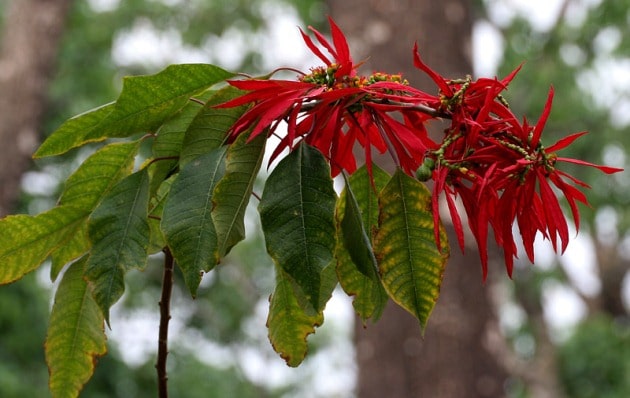 In 16th century Mexico, it was a tradition to give an offering to the baby Jesus in church every Christmas Eve. One year, a young girl named Pepita had nothing to give as she was so poor. On her way to church, not knowing what to do, she picked a bunch of weeds from the side of the road and attempted to fashion them into a pitiful posy.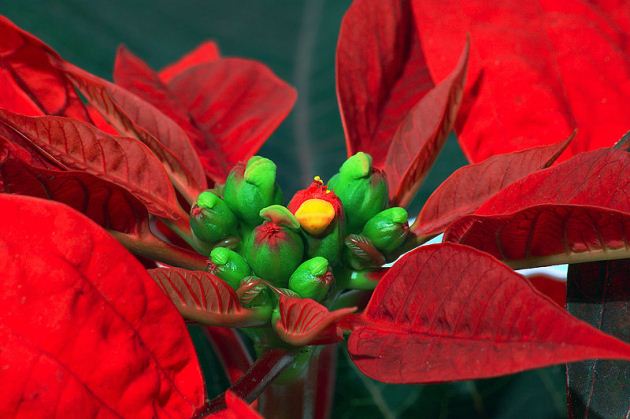 Entering the church, Pepita felt so ashamed of her gift, she started to cry, while the other children cruelly laughed at her. She laid her posy of weeds by the baby Jesus and left. The next day the "weeds" had bloomed into huge, joyous, red flowers! It was declared a Christmas miracle, and the weeds were weeds no more!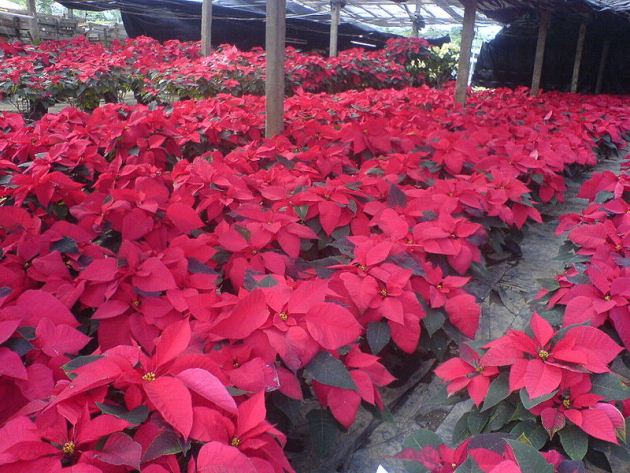 They were renamed "Flores de Noche Buena" or the "Christmas Eve Flower" and their place in Christmas tradition was cemented.

Photo credits: saturn ♄, J.M.Garg, André Karwath and Kleomarlo