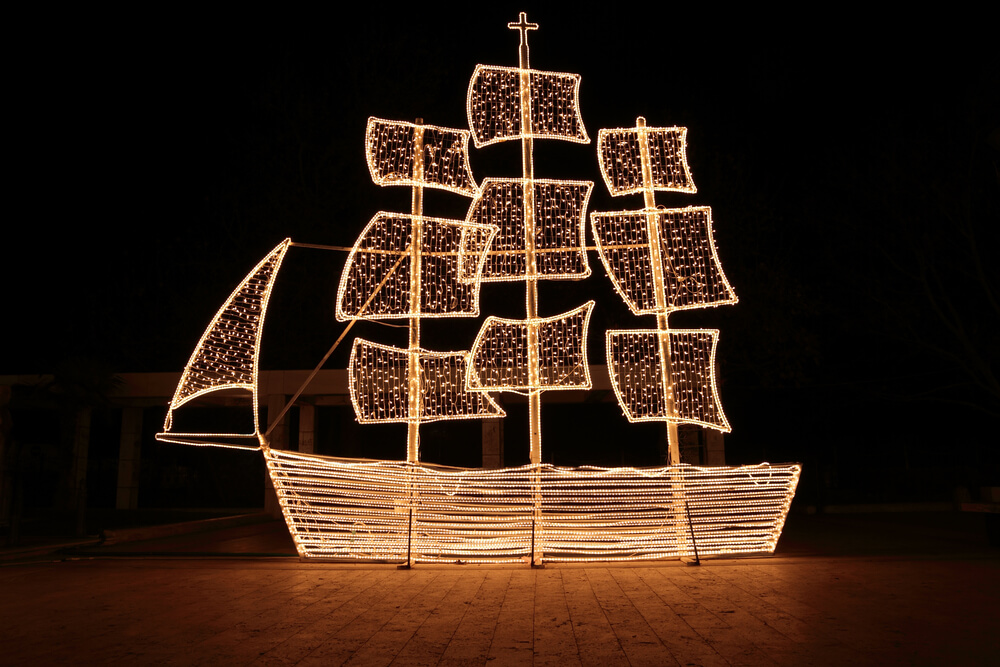 One thing that's definitely sure to get us in a Christmassy mood is putting up the Christmas tree. We cover the tree with baubles and unpack the terrible handmade decorations we made when we were primary school age. Let's be honest, the final product can look a little tacky, but equally lovely at the same time. In Greece, they've recently bought back an old tradition of decorating a boat instead of a tree, and it looks awesome.
The tradition symbolises sailing towards a new life, following the birth of Jesus Christ. Greece has for many centuries been a maritime nation, especially the small islands. Fishermen would leave their families for days at a time, so decorating the boats also allowed the fishermen to show their gratitude for making it through another year with their families. It also gave locals the opportunity to show their thanks for the marines and sailors who risked their lives to help their country strive.
Back when the tradition first started, children used to make boats out of objects from around their homes. The children would then go carolling and provide their neighbours with small sweets and treats from their handmade boats. Carolling during this time was a big part of Christmastime in Greece, and locals would sing along with lots of string instruments, like a carolling band!
The tradition of decorating a tree was brought to Greece in 1833 by the Bavarian royal King Otto, but decorating a boat goes much further back in Greek history. Covering a boat in lights did die out a little when the tree was brought over, but Greek villagers are embracing their heritage and trying hard to bring the lit boat back. Can you really blame them? It is rather eye-catching.
Here, towns and villages put up Christmas trees to mark the festive season. But in Greece, they've started to display large lit-up boats instead. Handy if you don't have an actual boat lying around.
Planning on heading away this Christmas? Don't forget your travel insurance.