For those of us in the UK, New Year's Eve is all too often just an overhyped evening at an overcrowded nightclub or bar, stumbling around trying to steady overpriced drinks from the swaying passers-by. If this isn't your cup of tea (and nor is it mine!), then you'll be praying that someone has a half-decent house party – nobody wants to be in with Jools Holland and his Hootenanny… Following New Year's Eve will be an array of broken promises, sparingly used gym memberships and fad diets. Thankfully, though, it seems the rest of the world has some different ideas:
Brazil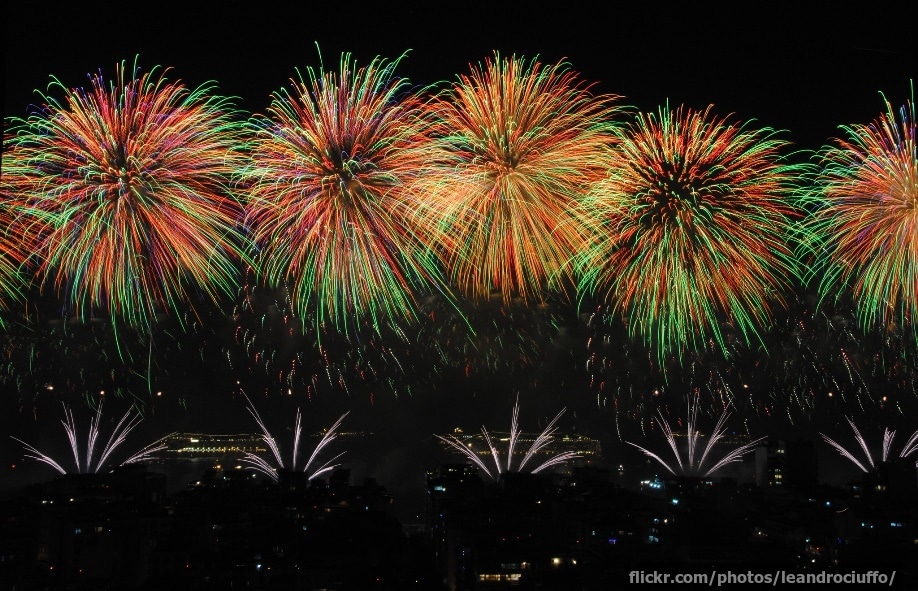 In Rio De Janeiro, priestesses from the Macumba Voodoo cult carry out a ceremony on New Year's Eve dedicated to the goddess of water, Yemanja. A sacrificial boat laden with candles, flowers and jewels is pushed out to sea from Ipanema Beach. The following day, lentil-based dishes are shared in homes all over the country, because of a belief in Brazil that the lentil signifies wealth. Feliz Ano Novo, Brazil!
Japan
Japan, which is famed for its unique culture and unsurpassable passion for technology, has a great tradition of celebration for New Year, similar to that of China's (though Japan's takes place on the same evening as our Gregorian New Year).
Celebrations in Japan traditionally begin up to a week before the big night, taking in routines such as cleaning the house and paying off debts. On the night itself, a bell is rung 108 times, to symbolize the elimination of 108 problems (I don't know why they have so many!) All this is done to ensure that the New Year can be started without all of the evil spirits and worries, cleansed for a new beginning – I guess it's not too dissimilar to our New Year's resolutions.
They also make decorative rice cakes called mochis, which seem to resemble various forms of Turkish delight or macaroon-like objects, each of them looking more delicious than the next! 明けましておめでとうございます, Japan!
Denmark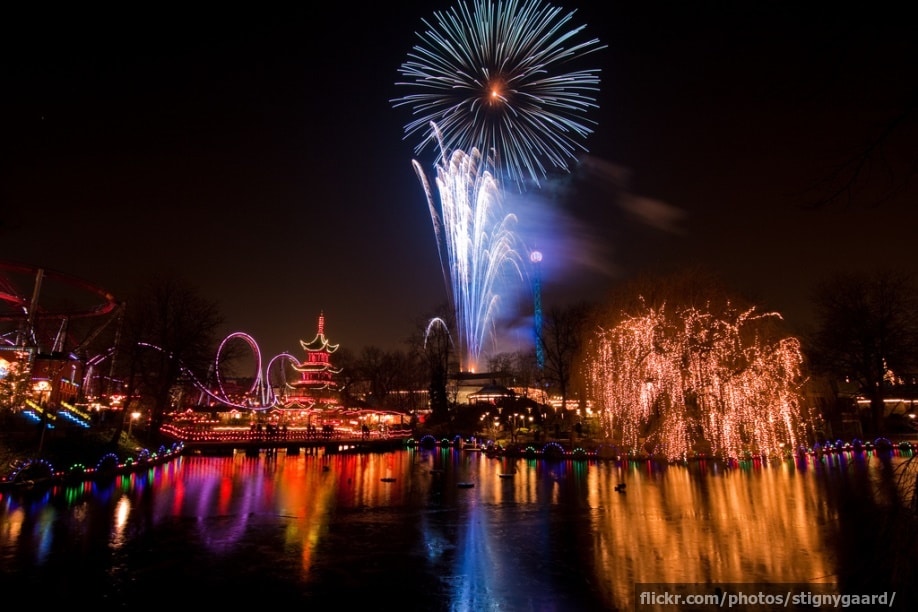 Our beautiful friends over in Scandinavia have some rather odd traditions involved in their festivities. Cutting straight to it, the one that I would like to crown the most odd is the tradition of keeping a pile of broken dishes outside one's front door – some of them being your own old ones, and some of them are placed there by friends. The addition of friends' plates lends to another (perhaps odder) twist, being that the person with the most dishes outside their front door is said to be have the most friends/be the most popular – (probably more accurate than Facebook). This is said to symbolize friendship and brotherhood.
Another unusual Danish tradition involves them leaping from the seats of chairs at midnight on New Year's Eve… I don't believe this symbolizes anything. I guess at that point of the evening, festivities are not required to denote meaning! Godt nytår, Denmark!
Republic of Ireland
By my own admission, Ireland is a very fun place. I once visited it during the weekend of St. Patrick's Day, which coincided with Ireland winning the Six Nations, and it went off quite fittingly. Away from the craic of Temple Bar, though, exists some of the most tradition-est of traditions that I have come across.
It is said that the way the wind blows at midnight on New Year's Eve can predict the country's political future. Wind coming in from the west means good fortune, and wind coming in from the east means it's not good news; traditionally meaning that the British are going to prevail! A perhaps less farfetched tradition (albeit only marginally) that the Irish are said to partake in is one whereby single women place a sprig of mistletoe under their pillows on New Year's Eve, in the hope that they may meet their future husbands in a dream. Bliain nua fe mhaise dhuit, Ireland!
Austria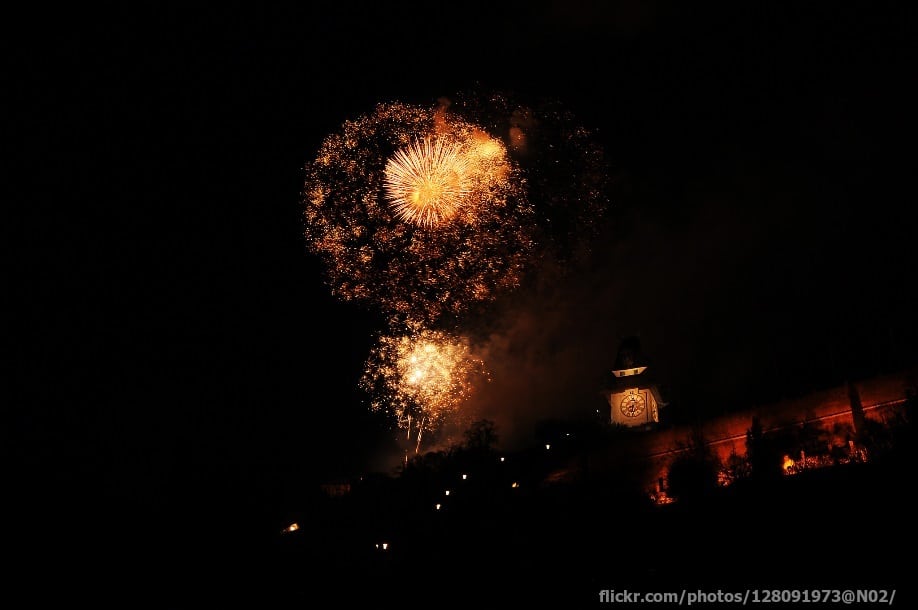 Perhaps the finest New Year's Eve celebration belongs to our friends over in Austria. Amongst the usual festivities and expected beer consumption is an annual party, formerly known as the Imperial Ball.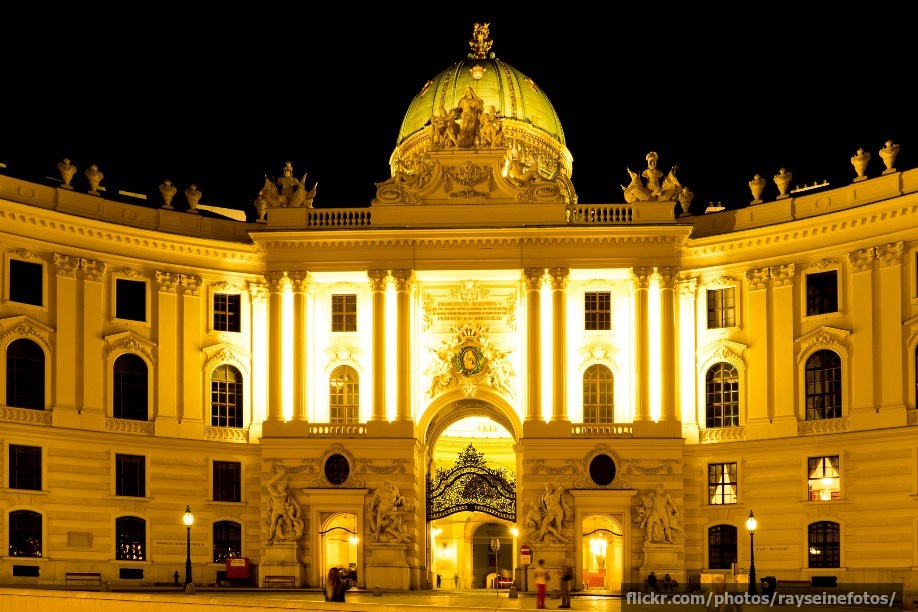 The Hofburg Palace (former imperial palace) in Vienna hosts the annual New Year's Ball where celebrants don white gowns and black jackets, looking suitably dapper in the most fancy of settings. The evening is rounded off quite perfectly with Johann Strauss's Blue Danube as the clock strikes midnight, and perhaps even more perfectly with the suckling pig on offer. Continuing the pig theme, small candied pigs decorate the tables, in a similar fashion to those that are shared in Germany at Christmas time. Sounds like a lovely occasion – Frohes neues Jahr, Austria!
Wherever you decide to see in the new year overseas, don't forget your travel insurance.