A lot of children dream of spending their Easter break continuously eating chocolate, and searching high and low for the Easter bunny. Whilst that sounds like a pretty cool way to relax for a few days (especially the constant chocolate eating bit) nothing is as cool as spending your Easter Monday with your nation's president (But I guess that depends on the president…)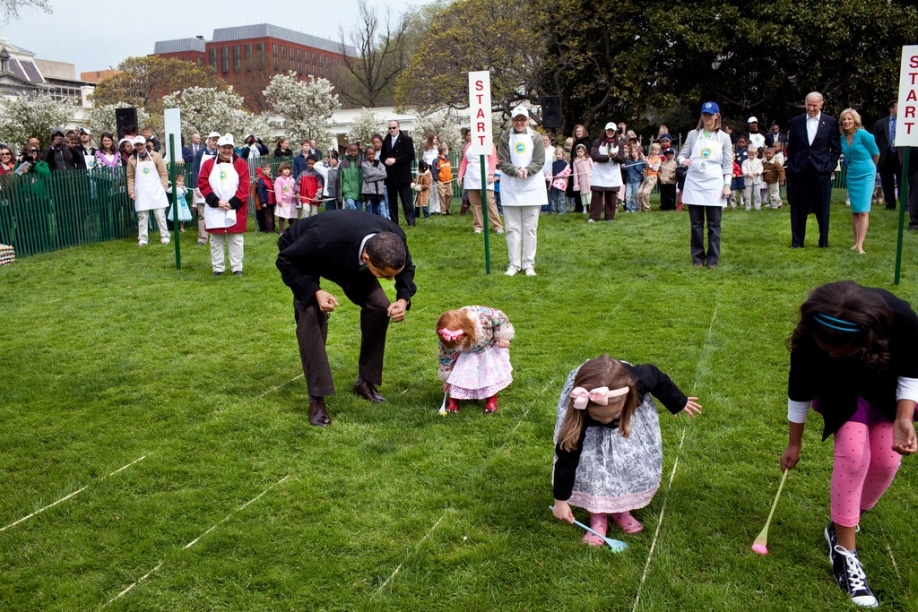 Photo credit: U.S. Embassy New Delhi
The White House Easter egg roll is an annual event for children that takes place on Easter Monday, and has done for over 130 years. The aim of the game is to roll an Easter egg with a large spoon within your designated lane. The winner is the person who crosses the finish line first, which sounds easy enough. This fun day out began in 1814, and was started by President James Madison's wife, Dolley. Dolley invited children from Washington to the United States Capitol building for an Easter egg roll and various other lawn games, and this is where the tradition began.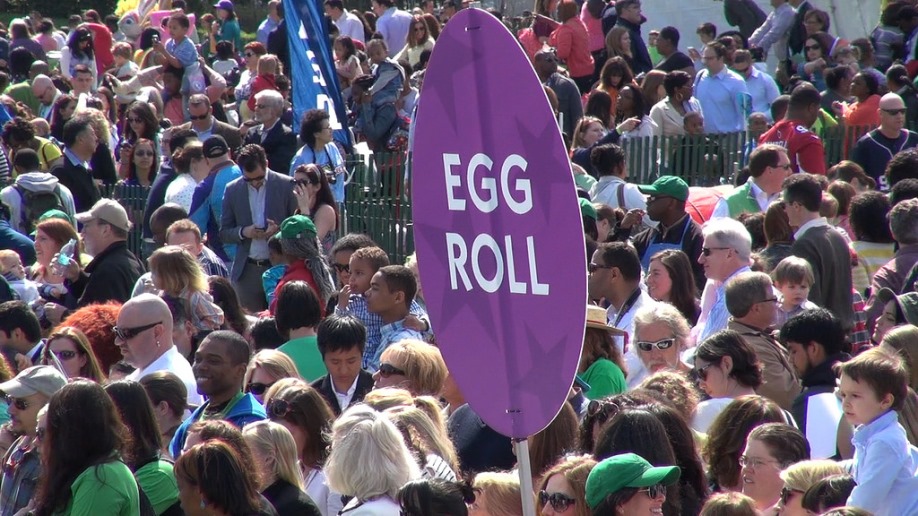 Photo credit: telyse3
The fun lasted right up until 1877, which is when the Capitol building had a new lawn planted throughout the grounds. This led to gardeners asking for the event to be cancelled and congressmen making it illegal to use the grounds as a children's playground.
President Rutherford B. Hayes, who was the president at the time of the event closure, saved the day – well, his nagging children did. His eight children were upset by the decision, and begged their father to do something about it, and soon enough, other children were asking to join the fun too. With thanks to his persistent children, and the other children within the area, President Rutherford B. Hayes and his wife Lucy, decided to open up the White House lawns for the children to play on, and for the tradition to keep going.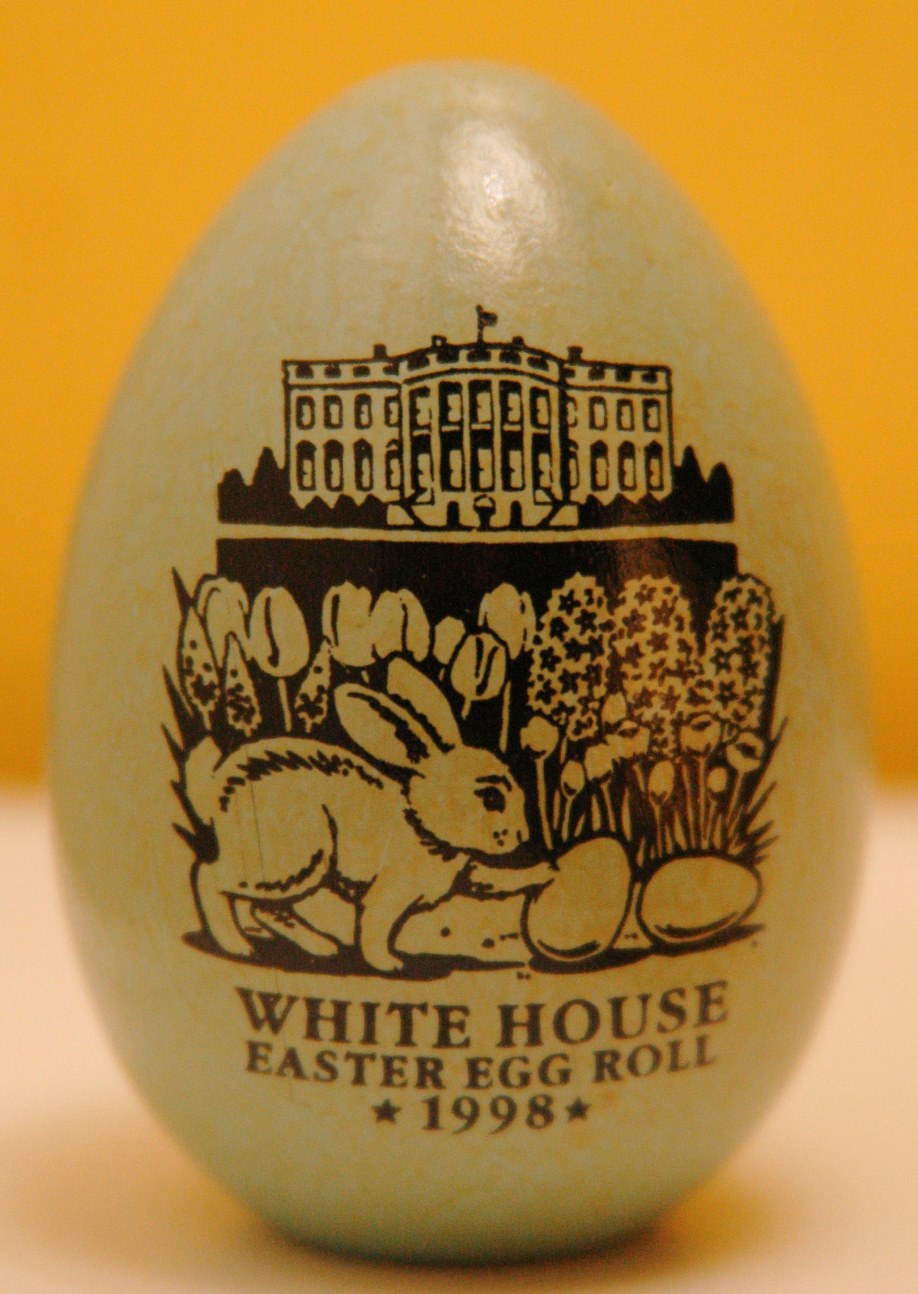 Photo credit: David
During World War One and Two, the Easter egg roll was cancelled due to security threats, and national food conservation, and then afterwards, the entire renovation and reconstruction of the White House meant that the event didn't take place for a total of 12 years.
Once the event started up again, everyone wanted to join in, and it became a rather popular event. President Dwight Eisenhower was in office during this time, and it was so busy that his grandchild was nearly trampled on. Turns out that the locals wanted to catch a glimpse of a celebrity child; I guess not much has changed. Its reputation has increased ever since, as has security and safety measures.
To enter the White House Easter egg roll, you're put into an online lottery, which allows people from all over America to join in. One important factor is that you have to be 12 years or younger to receive a ticket (of course, parents are invited). All attendees are given security checks, and no food or drinks are allowed within the grounds.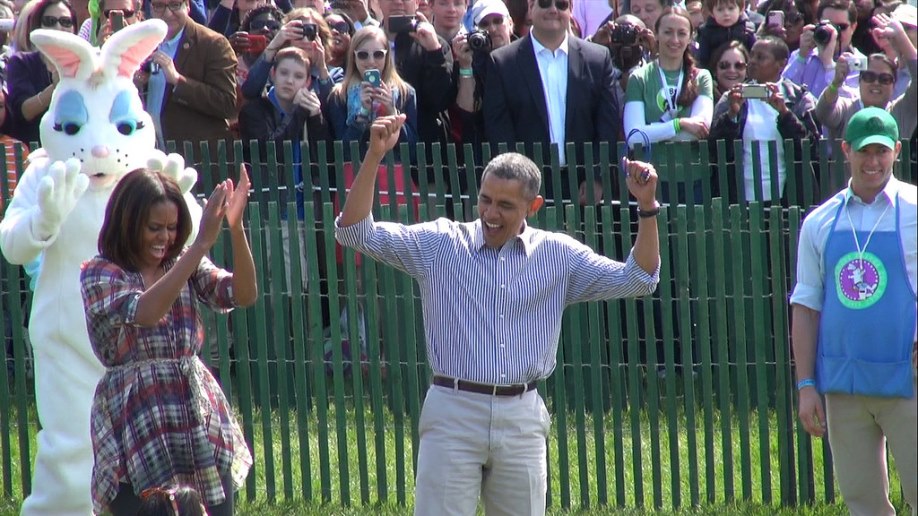 Photo credit: telyse3
It is now the largest event held at the White House throughout the year, with live music, an egg roll and hunt, celebrities reading stories, a dance party, an obstacle course, sports, training from sports professionals, egg dyeing and decorating, educational activities, lessons on healthy eating and, of course, a visit from the Easter bunny.
Before you head over to the White House to hunt for eggs, grab your travel insurance.