Breaking the Mould
BY ALEX MASON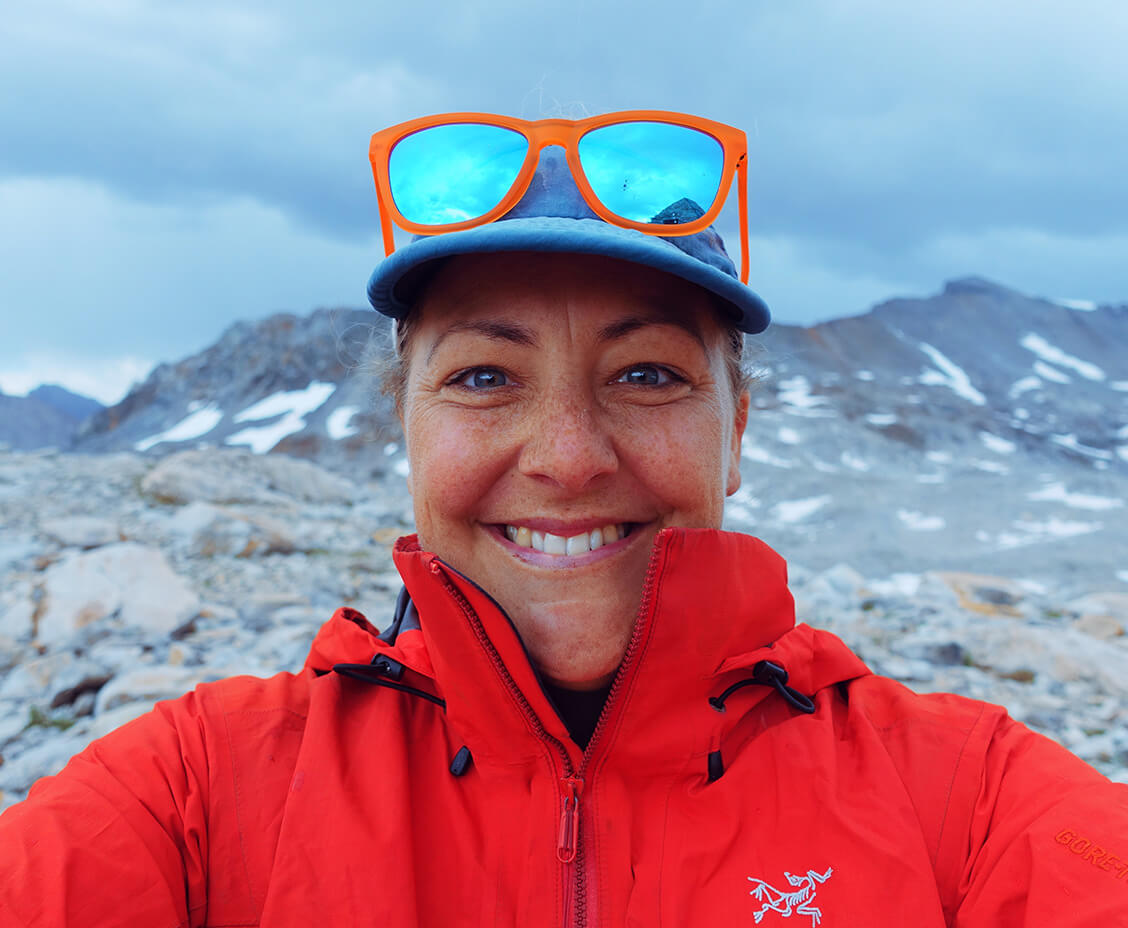 Alex Mason is British adventurer who has taken on some of the world's most gruelling endurance challenges in order to live life to its fullest and also raise money for different charities.
After working as a graphic designer in London for 10 years, Alex found herself going through the motions in a nine-to-five job that she found uninspiring and decided to leave her life behind to go and tackle her first long-distance hiking trip by taking on the Pacific Crest Trail in the USA. Since then she has never looked back and searches for new and exciting ways to push herself.
In 2015 I was working in London as a graphic designer. I would leave my house at the last second, walk in a daze, void of thought, stand in 'my spot' on the platform waiting to sit in 'my seat' on the train. Head down. Mouth shut. I saw the same man on the train 5 days a week for 3 years, and I never even knew his name. I would sit at my desk, staring at my computer for 8 hours a day, encouraging mass consumption by retouching images until people looked like plastic; was that really the message I wanted to put out to the world?
Years would pass by in a loop, repeating a pattern like the changing of the seasons. I felt unfulfilled. I felt lost. Burdened by expectation and pressured into societal norms. Until this point I had spent my life trying to fit into the mould of society; the more I struggled to fit, the more I felt it squeezing the life out of me, and the more uncomfortable and restless I became. I wasn't really living; I was just watching from the sidelines as my life passed by.
I saw a post on Facebook about the Pacific Crest Trail. I had never heard of it. I had never heard of long-distance hiking and never dreamed you could walk across a whole country, let alone one as big as the USA. I began to have crazy ideas about being able to do it, but there were so many reasons why I couldn't.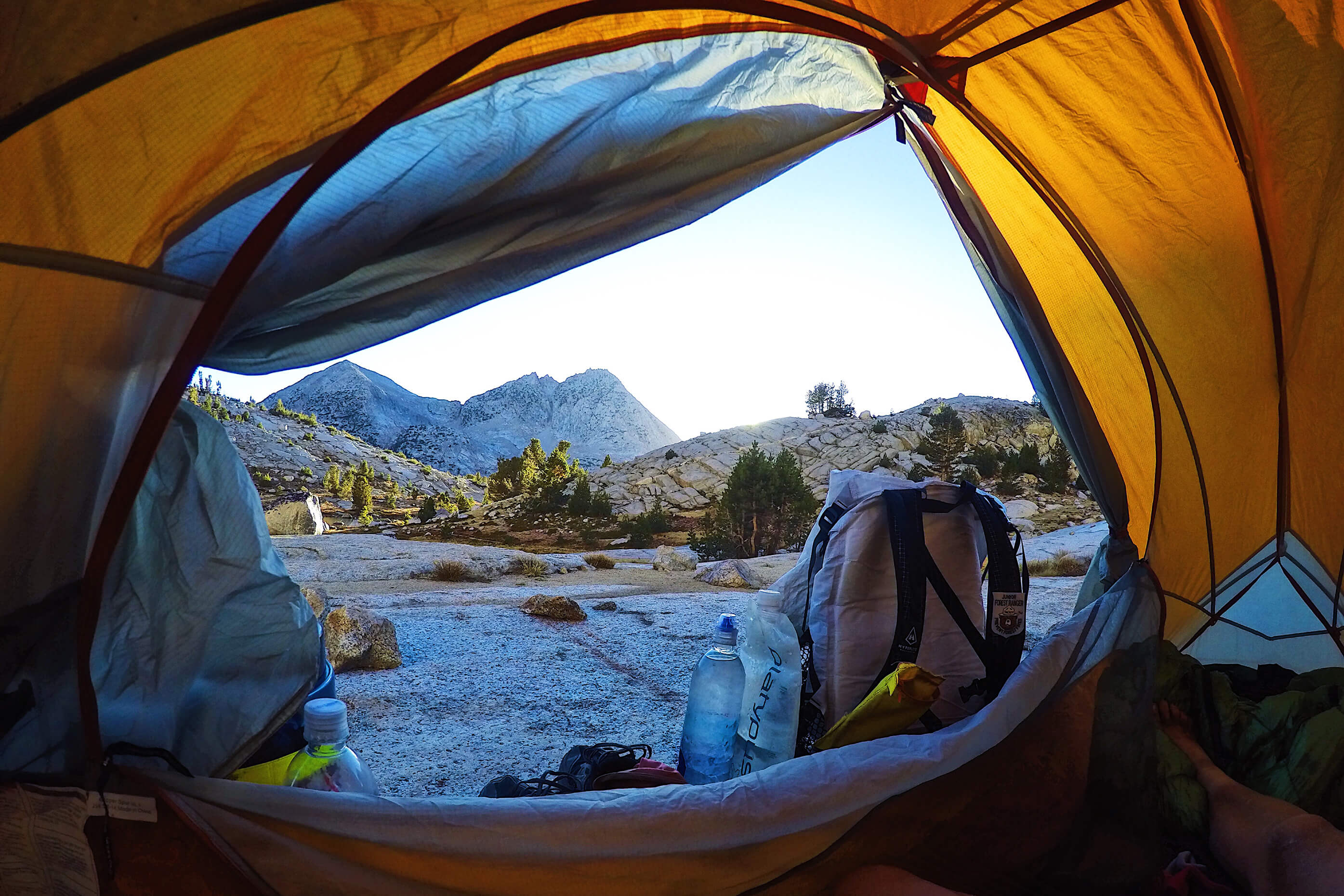 This little spark of an idea was floating around my head, interrupting my thoughts at every opportunity. That little spark turned into a raging fire in the pit of my stomach, obscuring my ability to think about anything else until I could no longer ignore it. I tried to quieten it by explaining all the problems I faced – I have a job, a mortgage, responsibilities. I need to get a promotion. I need to earn more money so I can buy more things; new clothes, a better car, a bigger house for all that stuff I need to buy.
I began to realise that all the barriers I put in my way could be overcome: my journey started by telling one person about what I thought I could do and it led to taking a sabbatical from work. I rented out my house and, in what took a year but felt like a second, I found myself standing on the border of Mexico looking north towards Canada, wondering how I had managed to get even this far. I had the fire in my belly and eyes wide with possibility.
The first 20 miles of trail sucked me in, tried to kill me and then spat me out. I lay on the ground, exhaustion flooding my body from my head to my toes, and yet I couldn't sleep because I was buzzing with life; every part of me more alive than ever before.
Trail life is simple. You rise with the sun, wear your only set of clothes and you carry just what you need to survive. Your thoughts are focused around water, shelter, food and warmth; leaving your mind open for change and hungry to experience the unknown. You hold your head high, talking to everyone you meet until you need to move on, but forever remembering their names.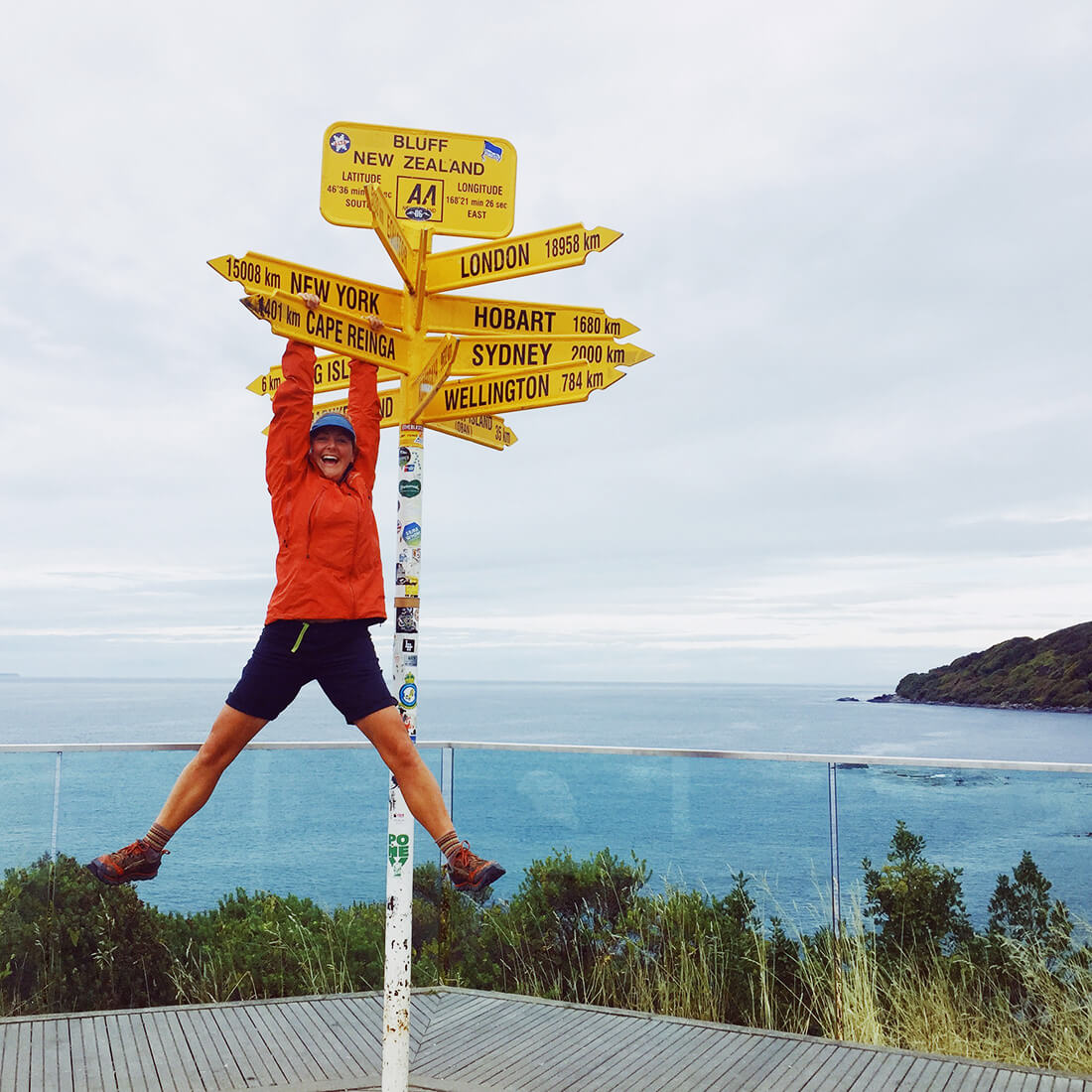 You realise there is a world bigger than you ever imagined, yet smaller than you ever thought possible. 
You walk and walk until you feel like your legs might fall off but somehow they just get stronger. As you move through the changing landscape, from desert to mountains to forest, you connect with the earth and its ancient rhythms. In the mountains the air is pure and with each breath I felt it flooding every cell in my body. The forest hums with life and growth and change, the colours of nature calming and reassuring, and in the desert there is a reckless abandon which floats on the wind, you can feel its freedom as it swirls around your legs, lingering only momentarily before it moves on.
As the sun melts into the night you want to hold the day in your hands as tight as you can, never wanting to let it go, but knowing you will have to; knowing this moment, as much as you want it to, can't last forever. We have to make space for tomorrow.
After months of walking, with stories and memories locked into every step, you look at a map and see how far you have come; you realise there is a world bigger than you ever imagined, yet smaller than you ever thought possible. You feel like you have arrived somewhere you were always meant to be, even though you are thousands of miles away from home.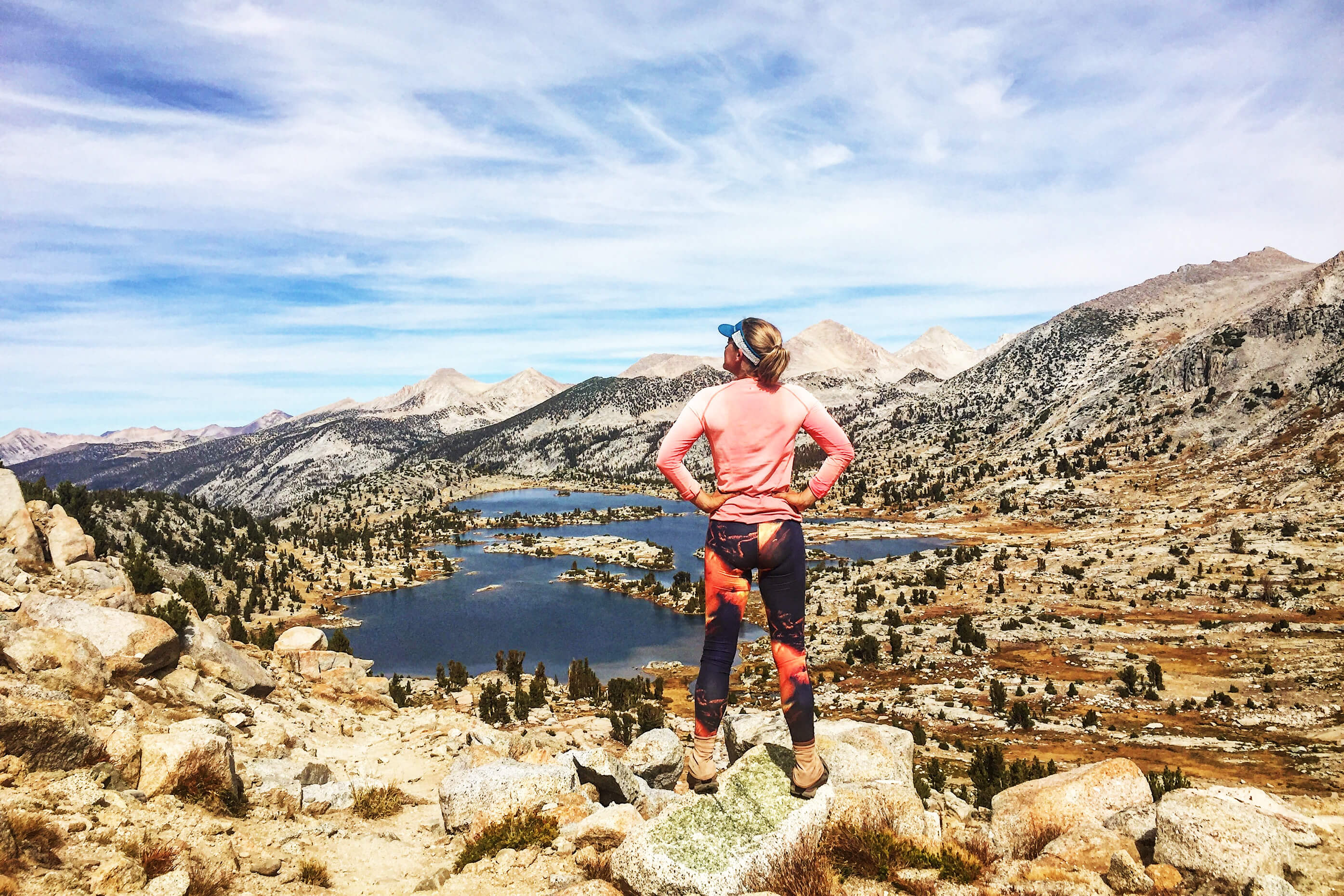 After 8 months of physical endurance, sleeping in the dirt and waking up to the undiscovered day ahead, the time came for me to go back to work. As I walked into the office I felt like I had just stepped back in time; absolutely nothing had changed, everything and everyone was exactly the same as I had left them, the only thing that was different was me.
In that moment I realised my life could never be the same again. So I quit my job, and I ran full speed towards the opportunities that lay ahead of me, without even a backwards glance to a life where I would have been left always wondering 'what if'.
Since hiking the Pacific Crest Trail I have felt like I can do anything, and I want to try everything. I was opened up to a whole world of possibility, a world with no rules or expectations. With hiking across countries moved from out-of-my-comfort-zone to being my comfort zone, I was on the lookout for the next opportunity and just like I stumbled into long distance hiking, I also stumbled into the world of ocean rowing.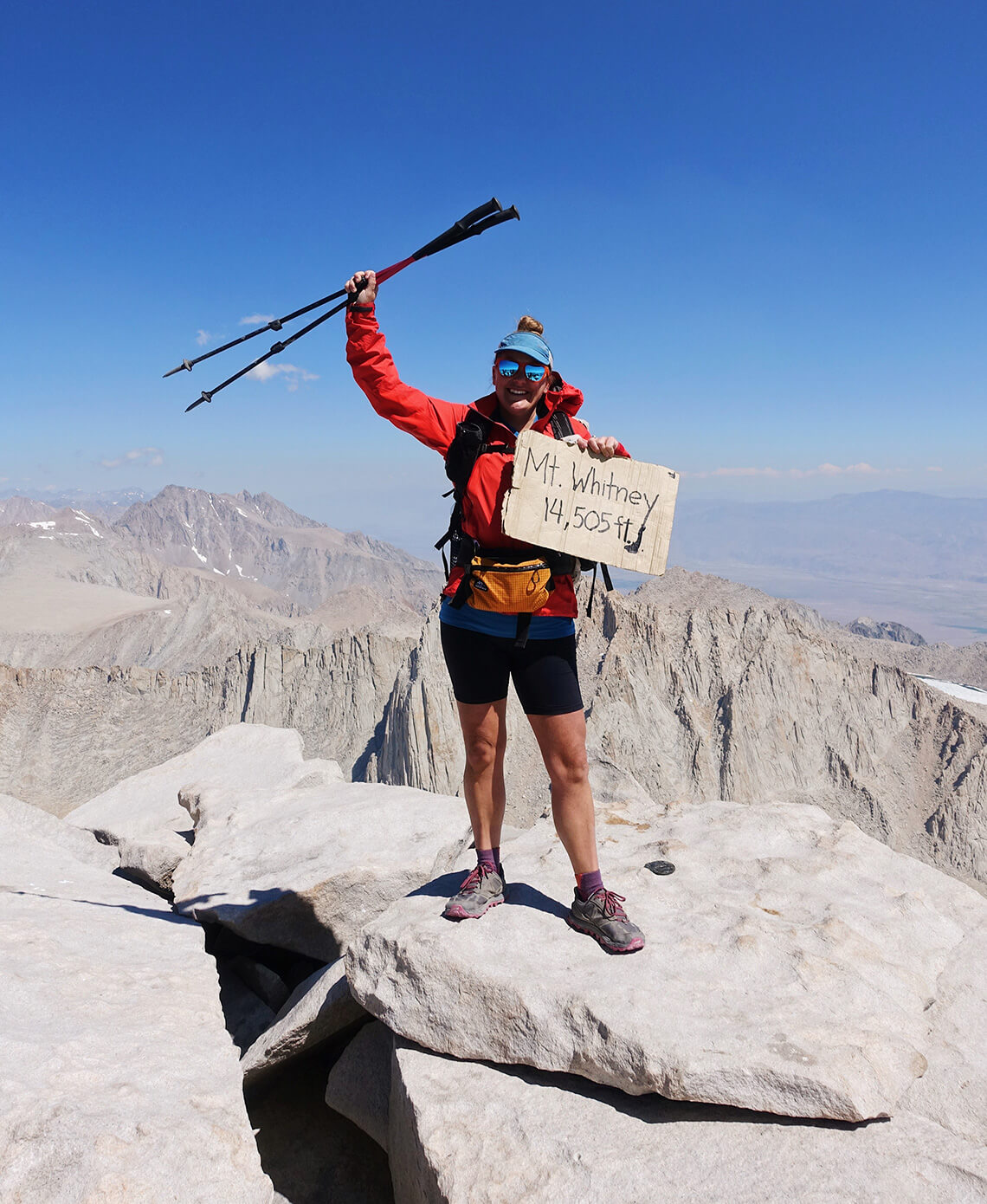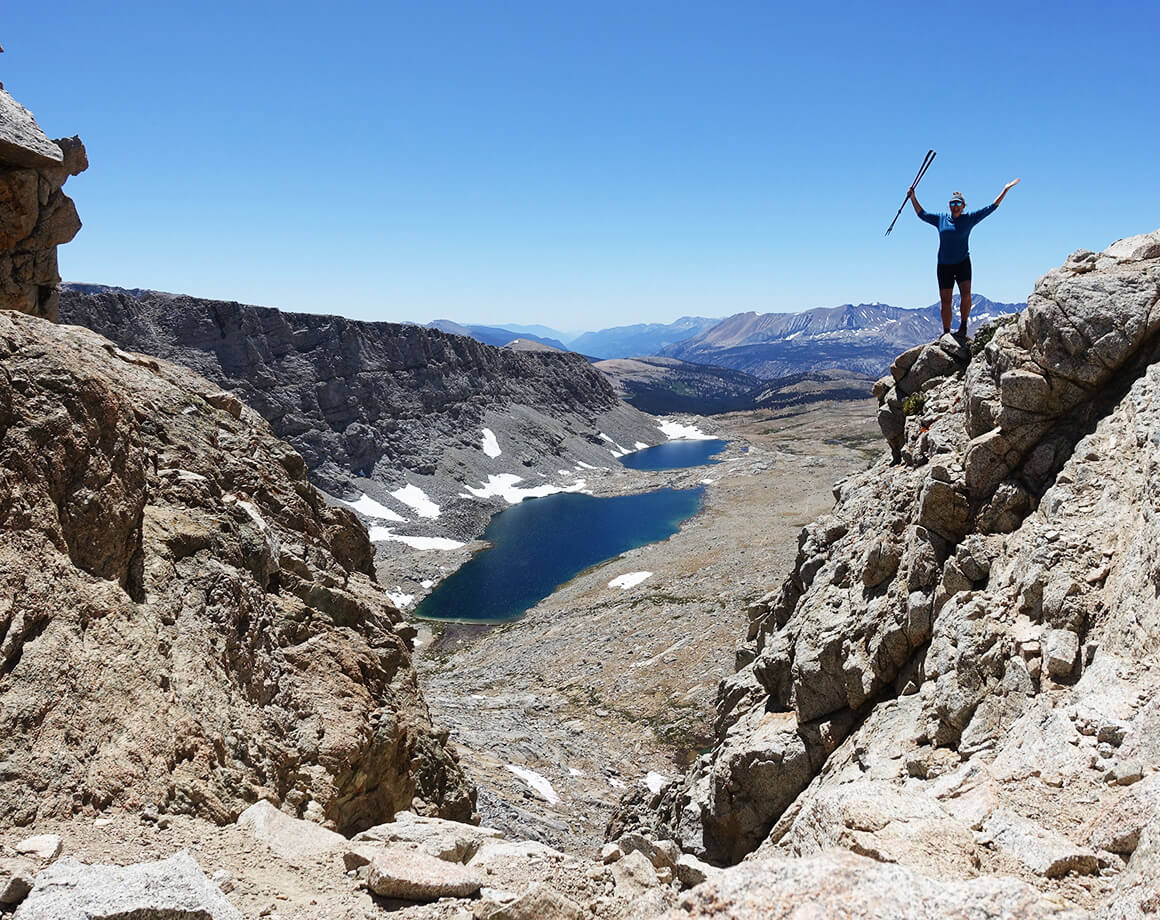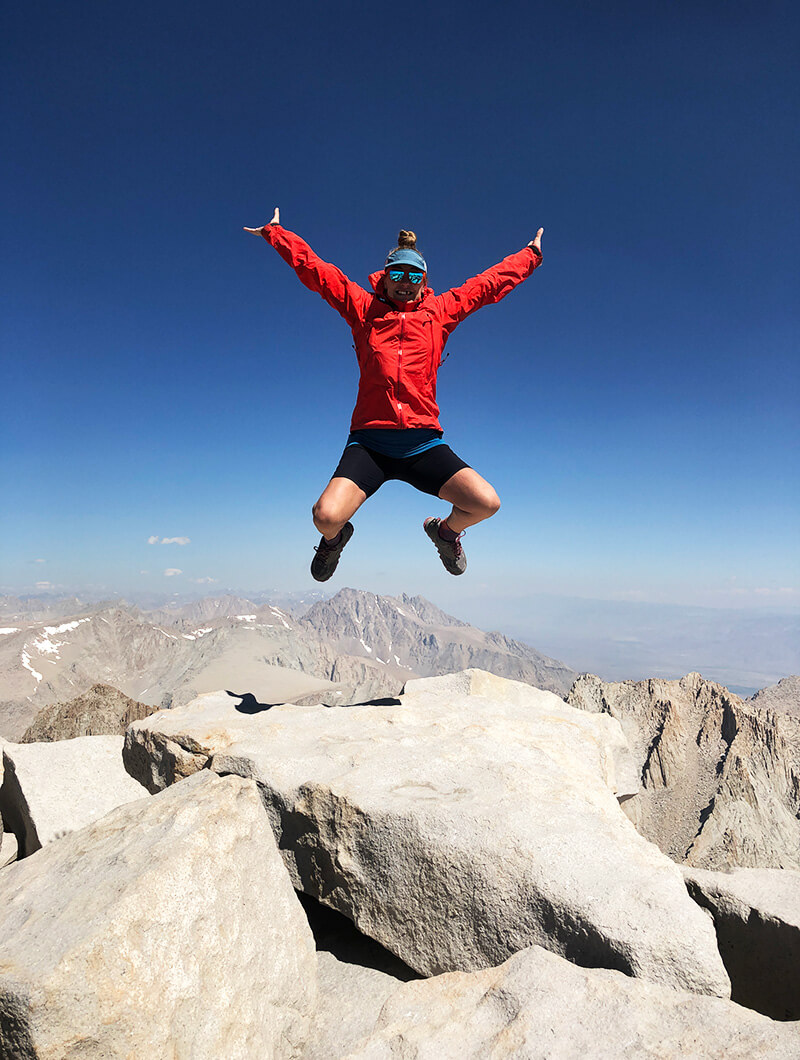 November 8th 2016 – the day Donald Trump was elected as the president of the United States of America – I saw an advert looking for crew for an ocean row. The sea is terrifying and I had never even touched an oar before, but I found that little spark was back and whispering to me "you can do this if you want to". I wasn't sure if I could, but if Trump can become the president with no experience or discernible skills, then I could definitely give ocean rowing a go. When the opportunity to row across two oceans presented itself, instead of putting all those barriers in my way like I did in the beginning, I struggled to think of a good enough reason why I couldn't do it.
In the last 5 years I have walked nearly 10,000 miles across America and New Zealand, gaining the equivalent elevation of going up and down Mt Everest more than 65 times, I have climbed a 6,500 metre peak in the Himalayas, cycled 6,000 miles solo across Australia and Indonesia – decided and planned just 5 days before setting off – and I have rowed 3,000 miles across the Atlantic Ocean. Next, I will be rowing across 5,000 miles of the Indian Ocean to become part of the first crew to cross from continent to continent. I spent a lot of time dreaming about living a life full of adventure, and sometimes it still feels like I am living in a dream.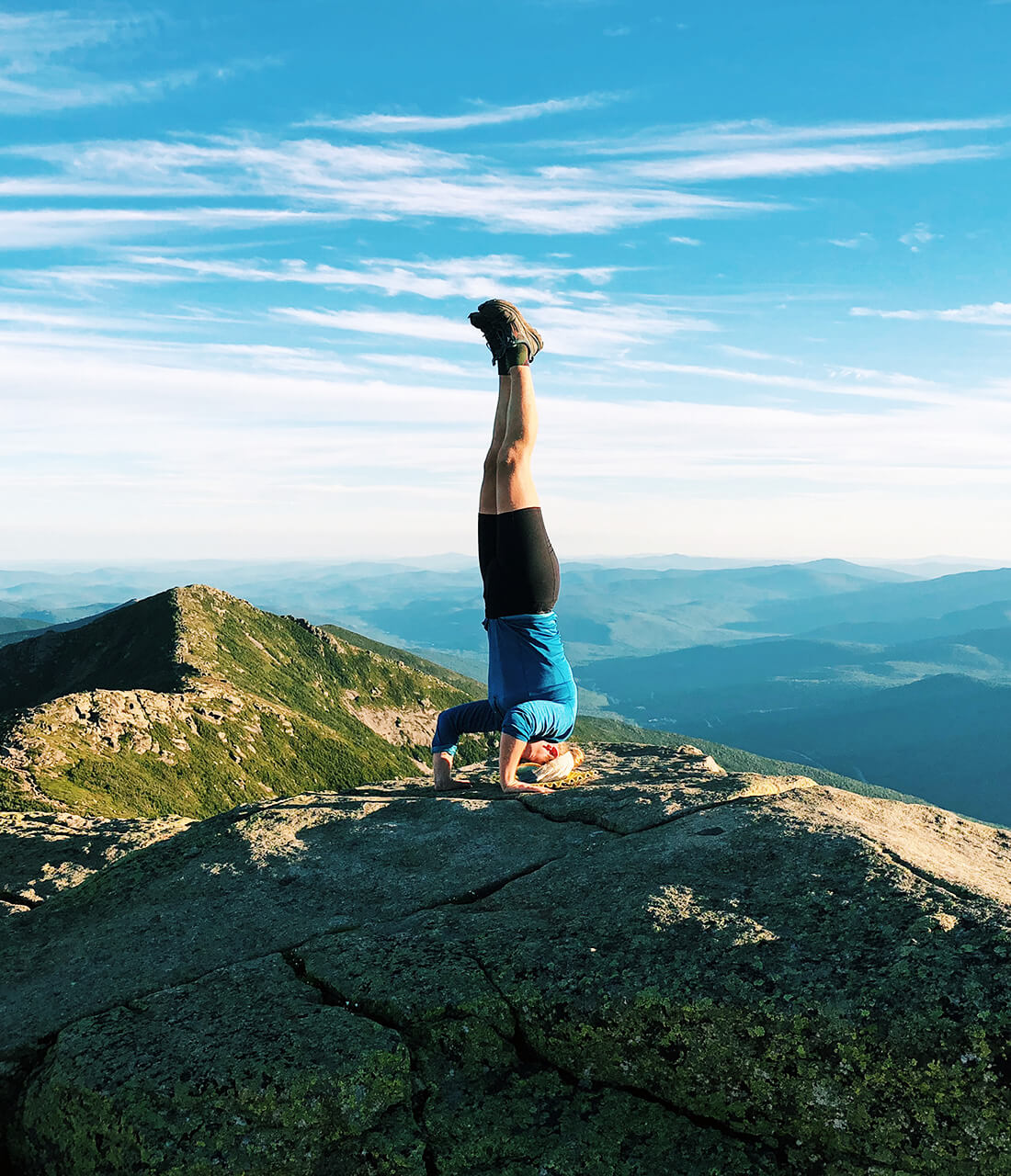 I use these opportunities to raise money for a water charity in the hope that if I walk thousands of miles for water, one day other people won't have to. 
Since realising which messages I didn't want to be putting out to the world, I have thought a lot about what my small impact on this fragile existence should be. Water is essential to life and I have battled with it throughout all of my adventures; whether that's a lack of it and struggling with dehydration, or too much of it and trying to stay dry; and I have never appreciated it so much as when I have been able to drink straight from a cold clear mountain stream or used it to wash away months' worth of dirt and grime. My first hike along the Pacific Crest Trail, when you are finding your own water, planning your day around staying alive, made me think about how this isn't a choice for some people. So I use these opportunities to raise money for a water charity in the hope that if I walk thousands of miles for water, one day other people won't have to. My ocean rowing also supports research into Parkinson's Disease and PTSD with the aim to leave the world a little better than we found it.
These long distance endurance challenges crush you down to nothing. They strip you bare and reveal yourself in the rawest form. They force you to question everything you thought you knew about yourself, about life, about the world and they give you back the ability to build yourself up again. An adventurous life is a fine balance between being discontent enough to keep tearing yourself down and content enough to appreciate what we already have.
People often ask "Why?" and I wonder – why not? I'm not anyone special. I am just someone who believed in herself. Someone who would never have been able to spend the rest of my life standing still in one place, dreaming of being somewhere different, wondering if I was capable.
I know the future me will never question why she did any of these things, she will just be glad she did.