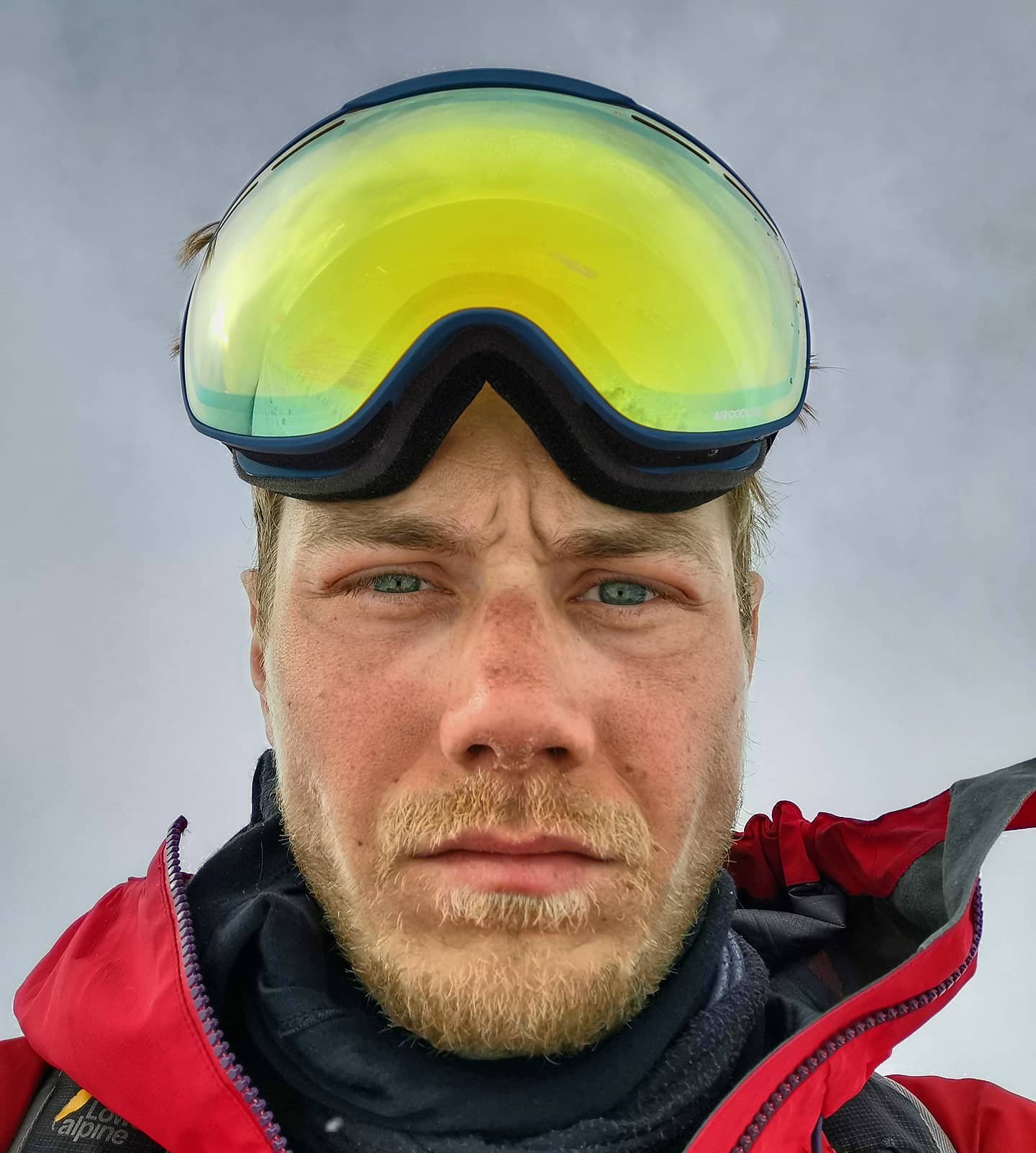 Oliver France
Oli France is a British speaker, adventurer and expedition leader, specialising in taking groups to remote and hostile places.
After quitting his job as a kitchen salesman in 2016 and leaving his old life behind on a whim, he decided to follow his dream of adventure by travelling from Hong Kong to Istanbul, by any means necessary, along the 8000-mile mountainous spine of Asia, crossing eleven countries and climbing fourteen mountains in mid-winter. This experience led him to continue his search for adventure by leading expedition groups through some of the most hostile and dangerous place on the planet.
It was like no Easter weekend I had known before. No family meal. No walks through woodland. No chocolate eggs. It was late-March 2016 and I found myself detained in a cell in Uzbekistan. My charge: trafficking drugs across the border and into one of the world's severest dictatorships. Here, near the northern borders of Afghanistan, opium flows like water from the Taliban-controlled poppy fields then on a long journey towards the pulsating veins of heroin users across the world. Heroin trafficking, along with a totalitarian government, meant that Uzbek border guards eyed travellers like myself with a heavy dose of suspicion. And after rifling through the files on my laptop, the photographs on my camera, and the fluff in my pockets, the guards found their prize: a dozen small co-codamol tablets. The tablets are a common painkiller in the UK, but an illegal narcotic in Uzbekistan, a fact unbeknown to me, until I was collared.
Not only was I locked up, I had given up everything to be there. Seven months earlier I had quit my job as a kitchen salesman on little more than a whim, abandoning my company car and my only source of income, all while undertaking a major house renovation and finalising plans for my upcoming wedding day. The timing was terrible, but I had reached a crisis point. My dreams of adventure, forged during a degree in Outdoor Leadership and a series of prior escapades – from Ugandan jungles, to Berber villages to bombed-out Lebanese suburbs – had all but vanished. In my career, what I saw ahead was a nightmarish vision of normality and convention. I had to escape. I bought a one-way ticket to Hong Kong and vowed not to return home until I had completed an audacious solo winter journey along the mountainous spine of Asia, climbing mountains in each country visited, until I reached Istanbul.
I told my fiancée, who had miraculously supported my plan, that I would be home in around six weeks. By the time of my Uzbek arrest, I was over eleven weeks in, and only halfway there, and now I worried that I might not make it back at all. Prior to crossing into Uzbekistan, I had narrowly evaded an avalanche in Kazakhstan, camped without a tent in a brutal winter storm on a 4000-metre high ridge in Kyrgyzstan, and had several run-ins with distrustful Chinese police officers. Day by day on my long cold journey west, I encountered discomfort and uncertainty, and I had grown to relish it. My new mantra: life on the edge, or life over.
Transformational journey across Asia
I emerged from my Uzbek predicament after five days of house-arrest, interrogations and intimidation, and opted for the hard road by ignoring my orders to leave the country and instead travelling into the mountains, where spying policemen courted my every move. Nevertheless, when I arrived in Istanbul at the end of my journey, bearded, sun-bleached and skinny, but with a mind bursting with memories and fulfilment, my path through life seemed clearer than ever. Hooked beyond rescue on the drug of adventure, I wanted more, and I wanted to take people with me.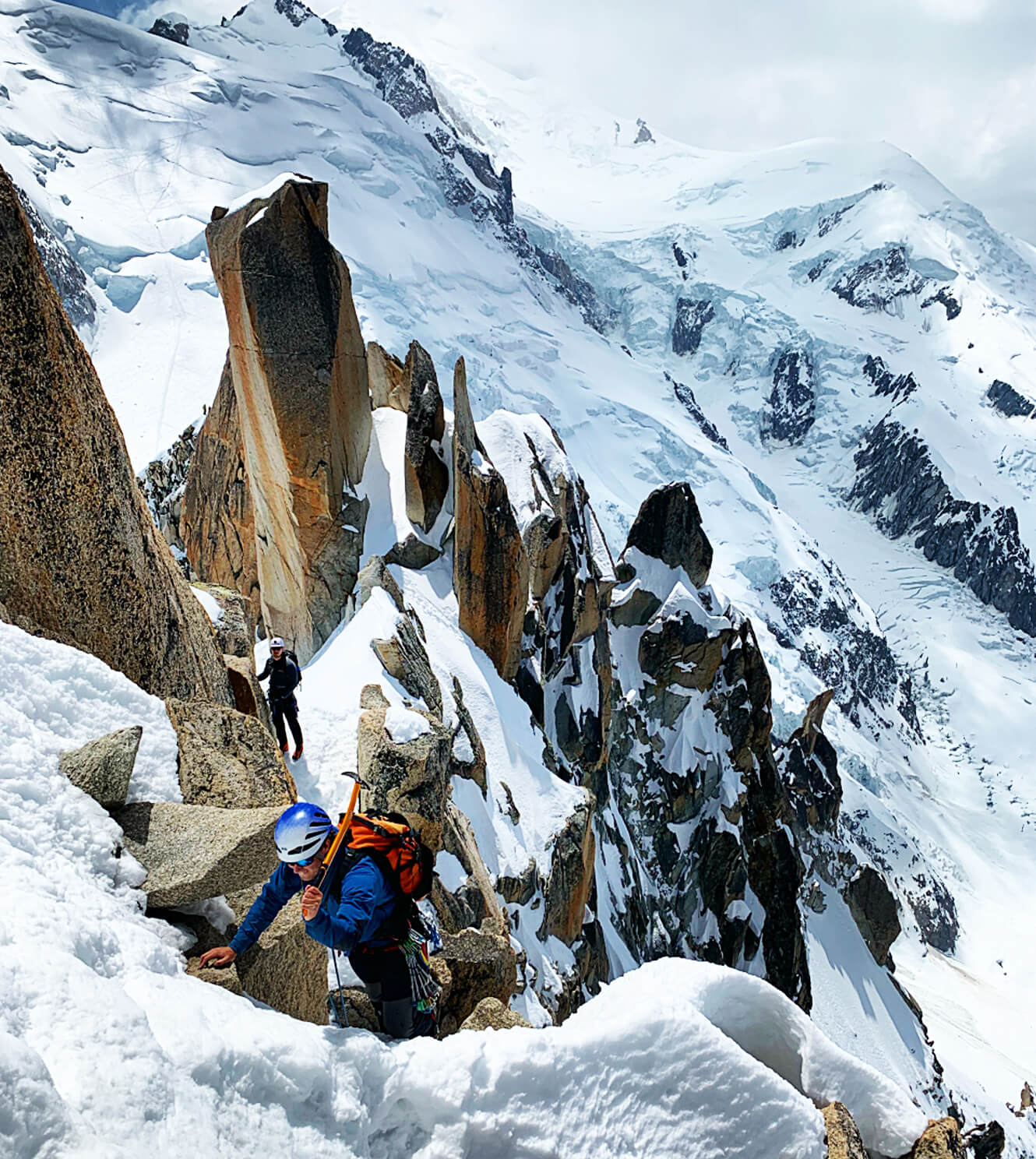 Global expeditions
My work as an expedition leader has taken me into some of the most obscure and hostile places in the world: think Iraq, Turkmenistan, Yemen and Somalia. Along with organising my own expeditions, my prospective employers were as eager to hear about my life experiences in remote places, as my qualifications. This is with good reason. Taking charge of a group of people in any scenario is a big responsibility, but doing so amid militia groups, landmines, wild animals or extortionist officials heightens this responsibility even further. One of the primary skills of a good expedition leader is to possess and display a calm confidence in the edgiest situations. As I found out on my very first job with an adult group.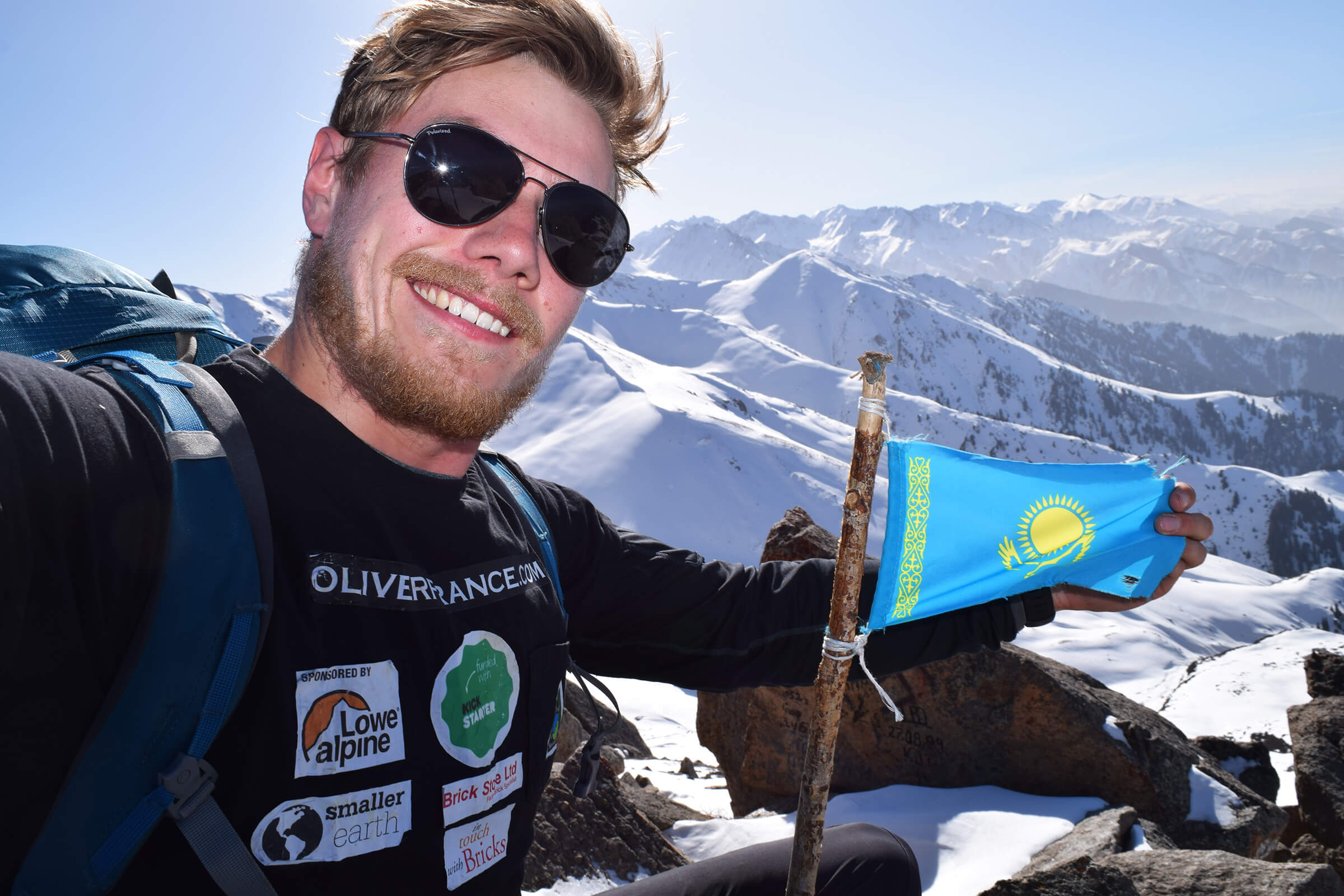 Africa
I was tasked with leading a group through the heart of Africa. First, through impoverished and unstable Burundi, then tranquil Rwanda, before crossing the border into The Democratic Republic of the Congo: a nation whose recent civil war has killed more people (over five million) than any conflict since the Second World War. A UN worker I met described the difference between Rwanda and the Congo as the difference between night and day. He was absolutely right. A drive from the city of Goma and along the crumbling roads of Virunga National Park, armed guard in tow, revealed a tinderbox, with kalashnikov-toting men and boys lurking in the bushes. Tension filled every impending moment as curious eyes followed our tracks.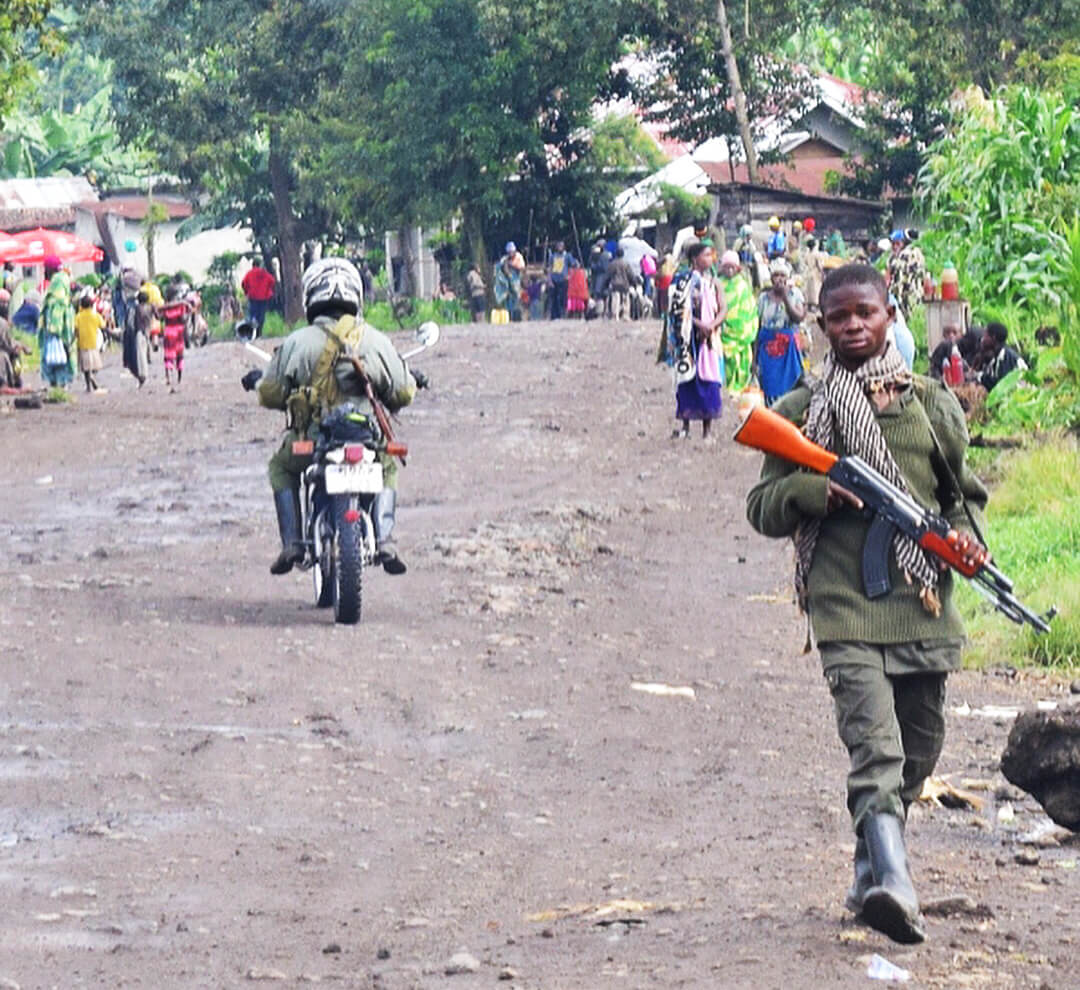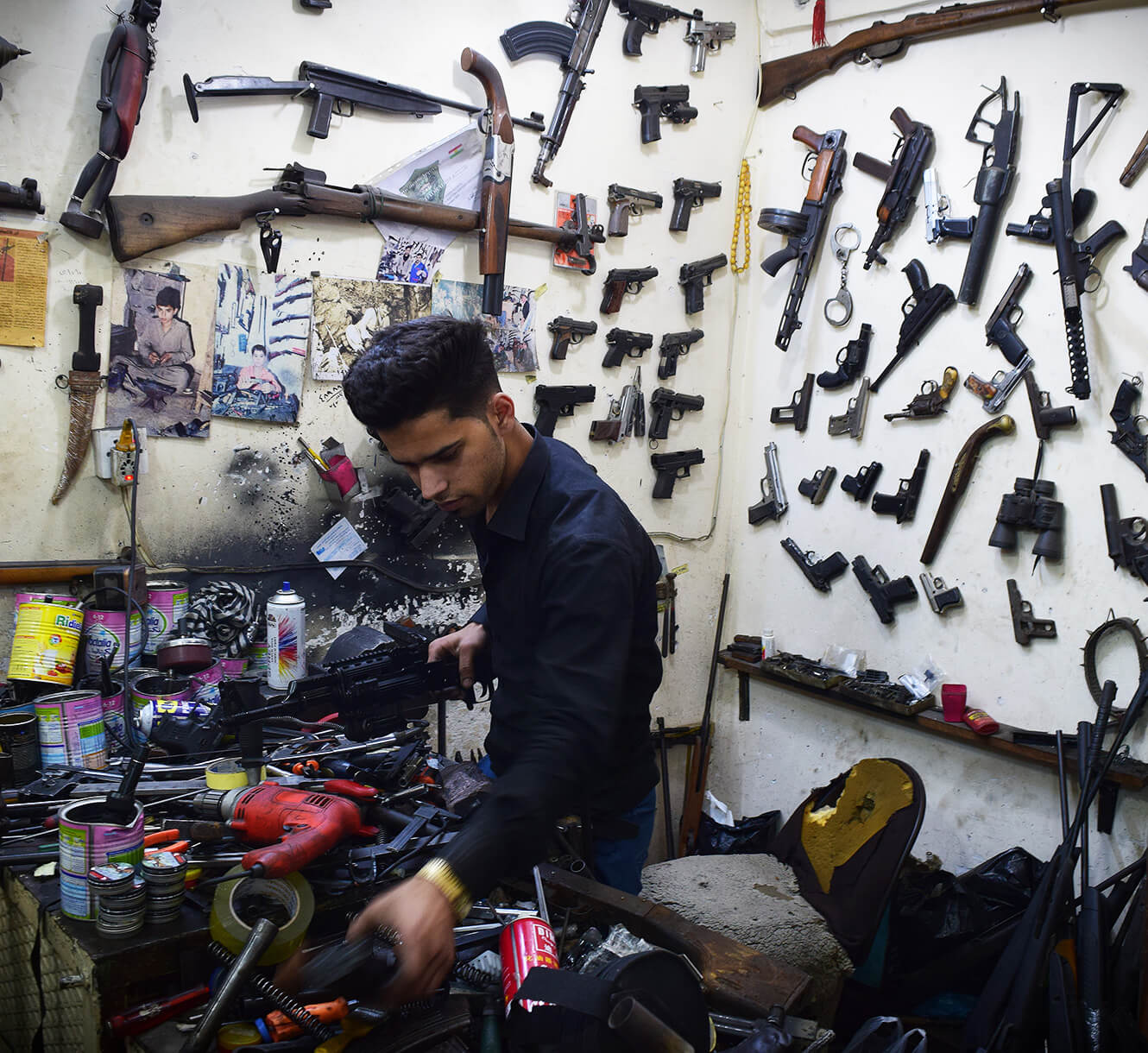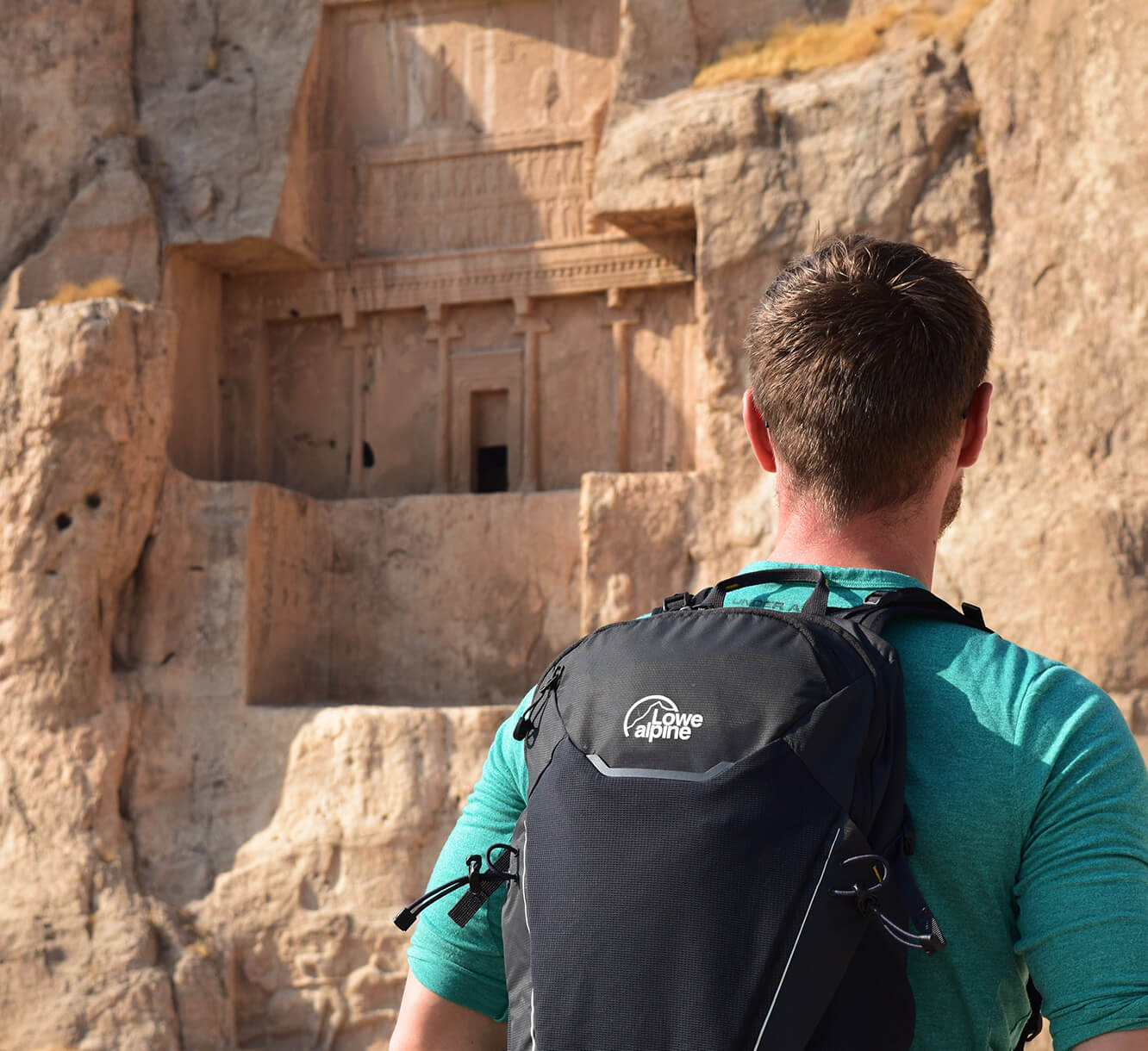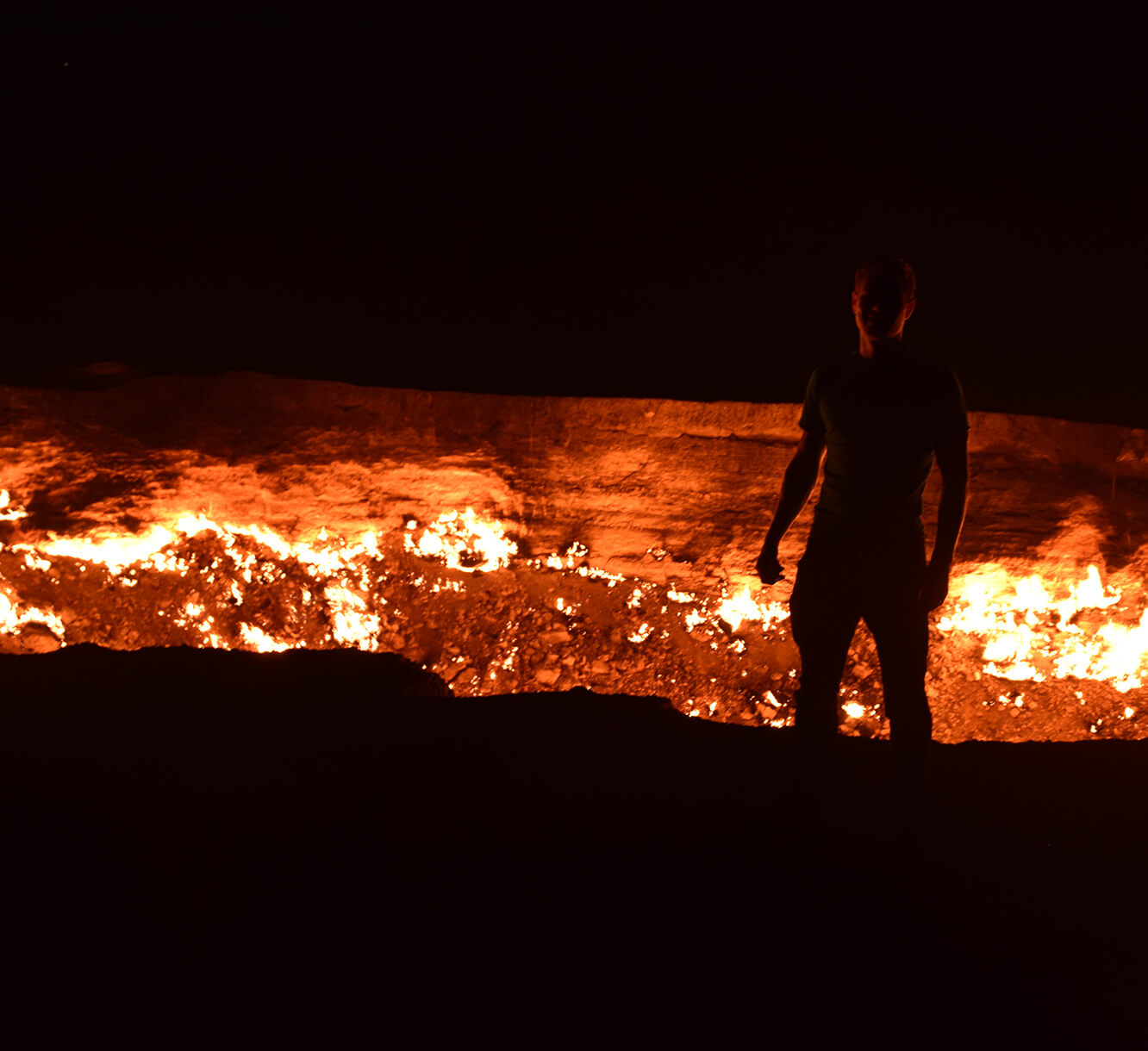 We were about to begin a jungle trek in the hope of meeting a family of mountain gorillas, of which only one thousand remain in the wild. All was going according to plan until a tropical thunderstorm rolled in and one of my clients slipped and bashed his knee. With that simple event, everything changed. Our tight schedule ebbed like the fading daylight as I supported my hobbling client out of the jungle. By the time we reached the cars, night had fallen and our guard was tense. It was far too dangerous, he said, for us to make the five-hour drive back to Goma during nightfall. We had no choice but to hunker down in a ramshackle lodge in a nearby village.
This was militia country, on the far periphery of the UN's peacekeeping mission in this part of the Congo. The atmosphere in the village sent jitters through the senses. In such situations, a group will sense the slightest glimmer of doubt or fear in the leader. This fear will spread like a virus. So I got on task. Barred from leaving the lodge, we lay out the few snacks and remnants of water we had between us, and divvied it up for an improvised meal. We found cause to laugh about our journey so far, and we hatched a plan for a dawn rise and escape. Five days after we made it out of the village, tragically, seven Virunga Park Rangers were massacred by gunmen just miles from where we had spent the night.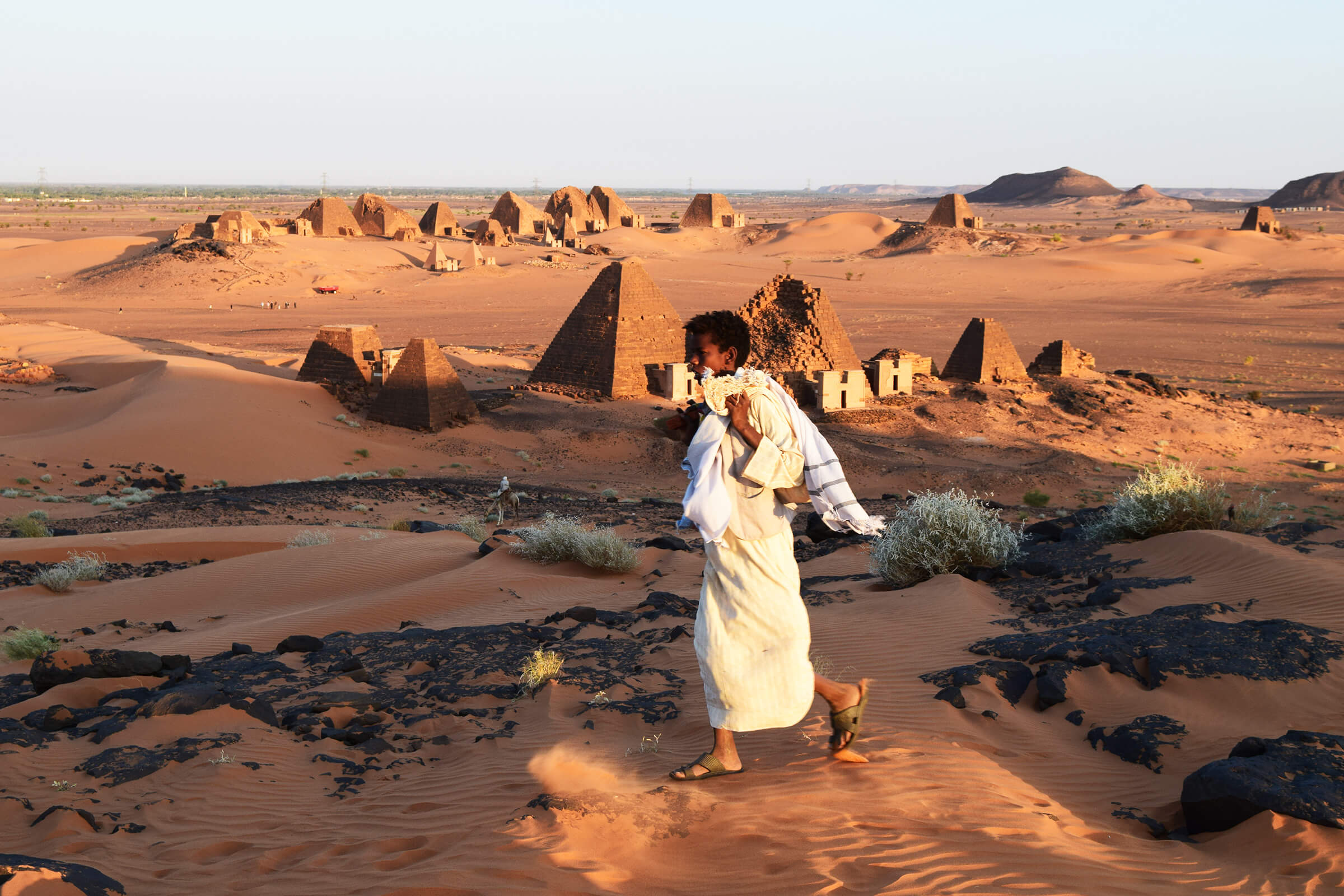 A question may now come to mind. Who in the world would want to sign up to journey into such a place? You might be surprised. There is an inquisitive band of bold people from a wide spectrum of society, eager to trade their annual leave, retirement, or university break for an adventure. For many, material goods are out of fashion. The value of experiences is on the rise. In our coddled, knee-padded, helmeted modern world, the lust for adrenaline is surging, and it is my business to facilitate it.
One expedition I led would become my wildest offering yet.
Iraq
Along with two colleagues, we wanted to launch an expedition to climb the highest mountain in Iraq. Halgurd is a rugged 3600-metre peak near the Iranian border where militia groups often hide in caves, and which is surrounded by dozens of active minefields laid by Saddam Hussein's troops in the Eighties. The bolder your goal, the slimmer the line between success and catastrophe. So of course I had my concerns. I knew that I could not take a team of people onto this mountain without knowing beyond doubt that it was safe, and that it was possible, and so, in winter 2018 I travelled into the mountains of northern Iraq to find out.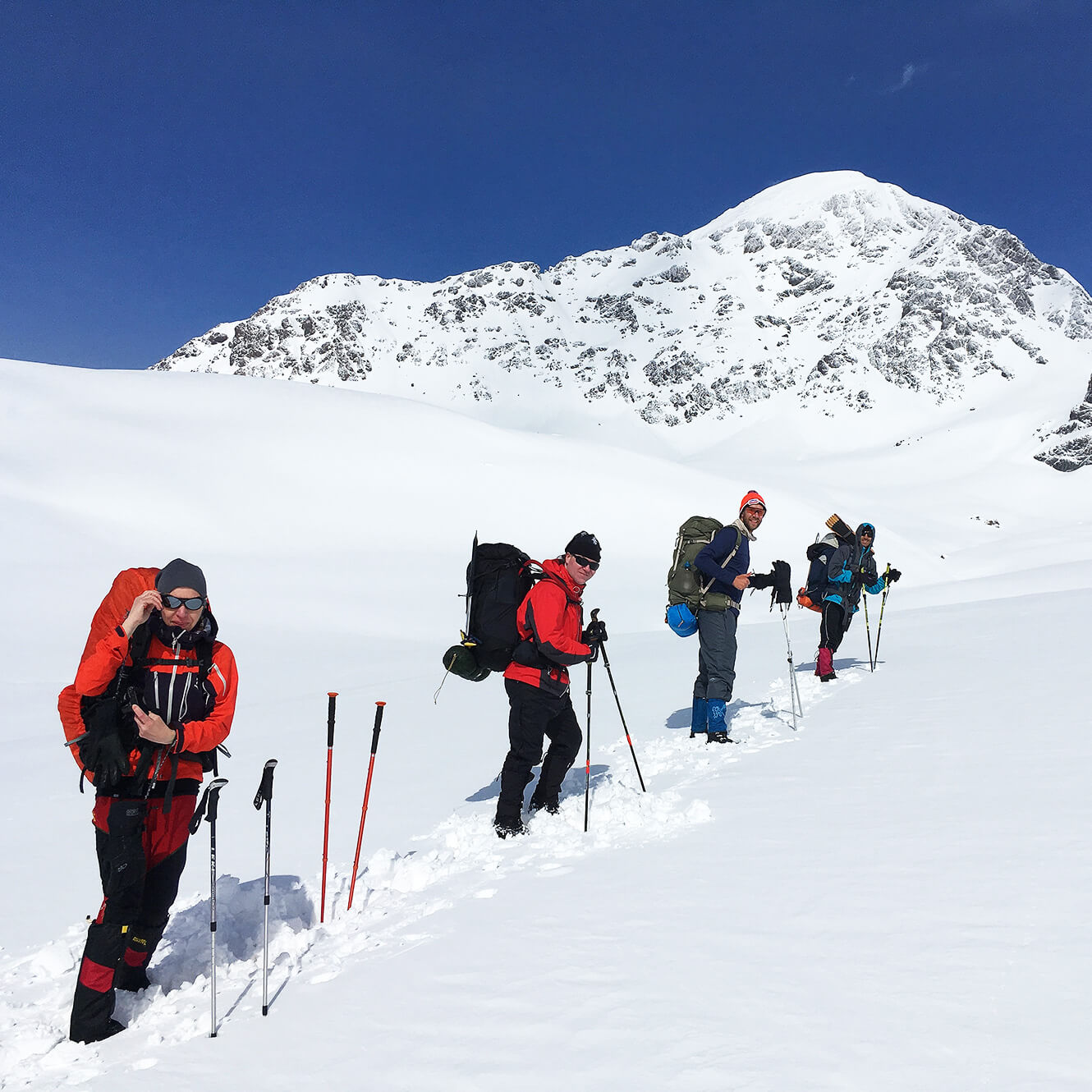 I quickly learned that Iraq is a land full of surprises, of stunning landscapes, and immense hospitality. I also found that it's a place where the strangest things can happen: one day, I thought I was a dead man when a joking teenager pulled a fake gun on me at point blank range, the next, I found myself in a skyscraper auditioning for the lead role in a Kurdish chickpea commercial (true story). I enlisted the help of a yodelling, scorpion-rearing young mountain guide – perhaps the most experienced in the country. Together, we safely achieved summit success and skied back down the mountain to top it all off. After spending time on the remaining groundworks of the expedition – emergency plans, communications, risk assessments, logistics, food and insurance – the recce was complete. Twelve months on, I was flying back into Iraq to meet my expedition team for very first time in person. Initial hours and days are spent bringing your team together, taking the time to understand their individual motivations and concerns, and ensuring through reassuring breifings that everyone feels prepared and confident for the challenge that lies ahead.
For all the value of excellent 'soft-skills' in leading an expedition team, hard technical knowledge cannot be neglected. Without this, with my strong team, bright blue skies and pristine mountain vistas, I might easily have become complacent in Iraq. Fortunately, my years of training and experience helped me to realise that there was hidden menace lying below our feet, and I am not referring to the landmines. After digging a series of avalanche assessment pits in the snowpack, I found something truly disturbing: a thick hard layer of wind-blown snow – like granite – atop a loose layer of graupel – like ball bearings. If you tilt the angle of the slope, and add extra weight and fractures to the snowpack, this combination can be deadly.
Intensifying the issue, the final broad gully towards the summit was textbook avalanche terrain. If I have learnt one thing from leading expeditions is: 'If you lose your team, you lose, full stop.' I could have risked the lives of my team members in a blind effort to achieve our goal, but even if I didn't lose their lives, I would almost certainly have lost their hearts and souls, the very things which I had worked so hard to win over. Instead, all of my team members want to join me for another expedition in the future despite the fact I decided it would be far too dangerous to continue to the summit in Iraq. When your team is truly united, eventual success will take care of itself.
Global adventures
I have now led groups to more than twenty countries, and travelled personally to seventy countries, climbing dozens of mountains along the way. From the boiling salt flats of the Danakil Depression in Ethiopia, to the palm-fringed beaches of near-impossible to reach Yemeni islands, and to the rugged snowy heights of Central Asia, every journey has challenged and hardened me as a leader. I have negotiated with sword-wielding Afar tribesmen in Africa and taken charge of a group during a deadly 6.9 magnitude earthquake on the Indonesian island of Lombok.
My jaw has dropped while canoeing past elephants and giraffes along the Okavango Delta, and the hairs in my nostrils have turned to ice as I trekked alone the 400-mile frozen length of Lake Baikal in Siberia. I have celebrated ethnic New Years in China, Tibet and Tajikistan and camped below the stars amid the forgotten pyramids of Sudan. There is an adage: if you do a job you love, you will never work a day in your life. In which case, I have barely lifted a finger since I flogged my last kitchen.
Gallery