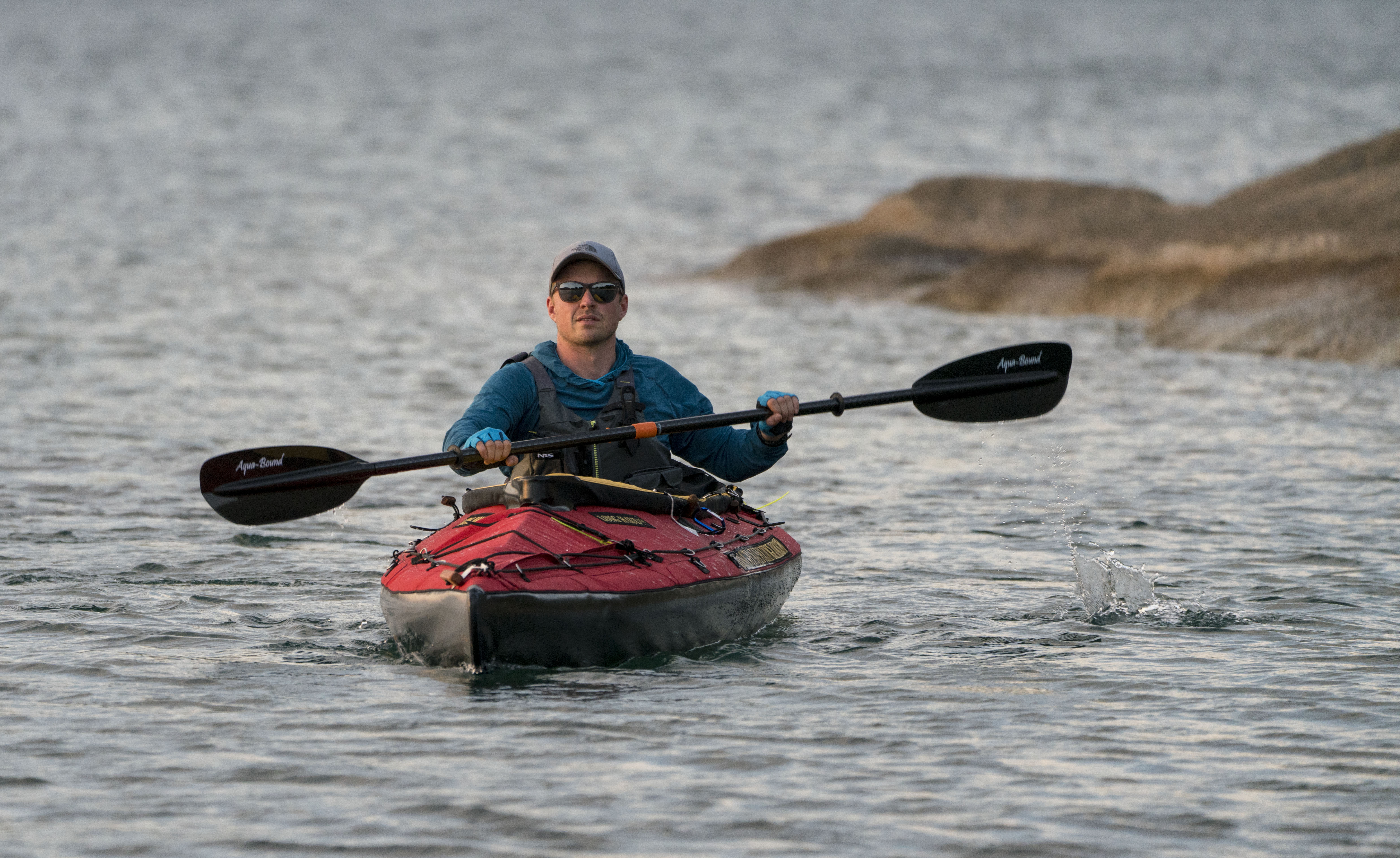 Ross Exler
In 2018 Ross Exler embarked on a jounrey to the Great Lakes of Africa. His aim? To become the first person to complete a solo, man-powered crossing of these natural wonders, and to shine a light on the environmental threats facing this beautiful but imperilled region.
In early 2018, I set out to journey across the three largest of the African Great Lakes: Lake Malawi, Lake Tanganyika, and Lake Victoria. My objective was to traverse the region by "fair means": solo, self-sufficient, and entirely human powered. I would start in the south, and make my away across the lakes via kayak, paddling each day and coming to shore each night to sleep, whilst between lakes I would travel by bicycle. Without engines and guides, I would have no choice but to embrace the landscape and its people without any degree of separation. And, if I succeeded, it would be in a style that I could be proud of. The African Great Lakes have been on my radar since my time at the University of Colorado, where I studied species of fish from Lake Tanganyika. The lakes are massive and globally important for biodiversity. All together, they hold about 25% of the world's unfrozen freshwater and contain as much as 10% of the world's species of fish. These fish are one of the primary food sources and a massive part of the economy for the people who live along the lake. But the ecosystems are fragile and as the lakeside populations grow, the lakes are becoming increasingly imperilled. If not rectified, the result would be both an ecological and a humanitarian disaster. By any estimation, my trip would be remote and arduous. Lake Tanganyika is the second largest lake in the world by volume, the second deepest lake, and the longest lake in the world. Lake Victoria is the second largest lake in the world by surface area. Lake Malawi is thought to have the most species of fish of any lake in the world and is the fourth largest by volume. By any measure, they are huge. The route would require approximately 1,500 miles of paddling and peddling, through Malawi, Tanzania, and Uganda. I planned on "bush" camping when possible, but I also knew that I'd be spending a lot of time in villages and towns along the way. Small African villages don't have hotels, so I would be depending on the kindness of others to welcome a stranger into their village and allow me to spend the night there. I felt confident that my trust in the goodness of people would be rewarded. Besides, if I wanted to make the expedition a reality, I had no choice.
Lake Malawi
Armed with knowledge, but unsure what I would come across on the lakes, I set off from a beach on southern Lake Malawi in January 2018. Some people describe the African Great Lakes as inland seas, and it's easy to see why. The opposite shoreline is often out of sight or is just marked by distant mountains rising above the water. Powerful storms seem to form and dissipate with puzzling and unnerving speed. These storms kick up waves of several metres, which crash indiscriminately onto beaches and rocky shorelines, often depriving a paddler of a safe place to return to land. On this expedition, I used a tandem, folding kayak, which could be packed up in bags for transport between lakes. I'd store all my necessary supplies, from food and medicine to camping gear and camera equipment, inside the kayak.
Each morning, I'd paddle out a kilometre or two, and then turn and paddle up the shoreline. Most of the time, I would be close enough to shore to see villages and fishing boats, though occasionally I would cross bays large enough for me to find myself seven or eight kilometres offshore. I paddled long days and made steady progress moving north. Early one morning, a large Nile crocodile surfaced about five metres from my boat, looked at me coldly, and then vanished below the water. I found myself paddling much farther offshore and looking over my shoulder, hoping to not see one of those nightmarish creatures lurking nearby.
Some people describe the African Great Lakes as inland seas, and it's easy to see why. The opposite shoreline is often out of sight or is just marked by distant mountains rising above the water.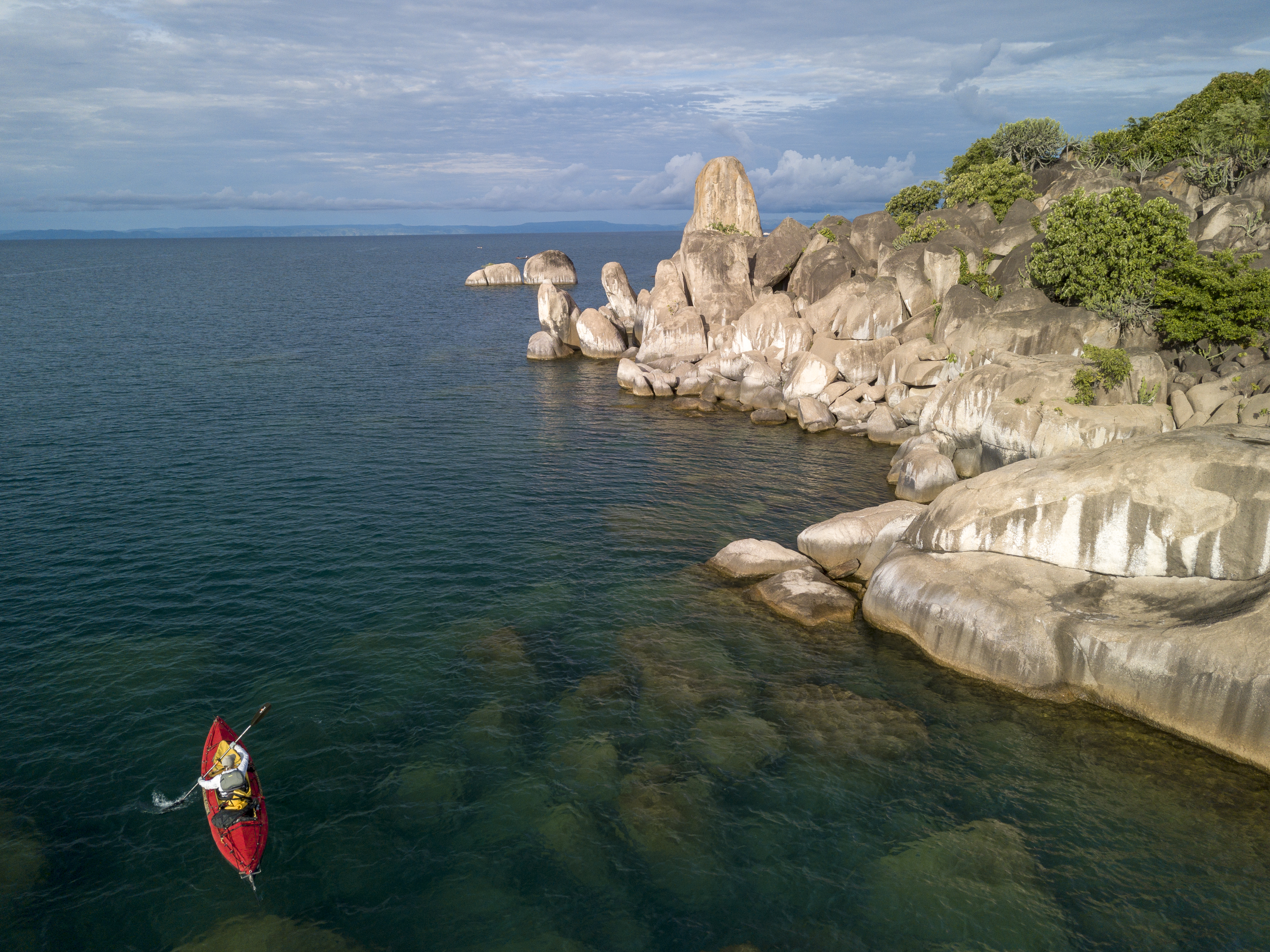 The lakeshore was lined with small fishing villages built out of locally available materials. Each afternoon, I would pick a promising village where I could spend the night. As my arrival would usually create a flurry of excitement, most of the village would come down to take a look. So, picking a relatively small village would help to keep the crowd size down. Picking open beaches, devoid of vegetation and river mouths, was to avoid crocodiles.
On one of my first nights on the lake, I was greeted by dozens of smiling kids who helped me drag my boat onto the beach. They took me to meet with the village headman, who immediately grasped my hand and told me that he would stay on the beach with me so that I didn't feel uncomfortable. I went back to the beach and set up my tent, and soon the headman came down with his sons and some material. They quickly erected a sort of lean-to, using my tent for structure, and he spent the night out there on the beach with me. In the morning, he smiled and shook my hand, wished me a safe journey, and helped to push my kayak off.
Despite choosing villages that seemed rather small, I would always draw a crowd ranging from dozens to several hundred people. The population of Malawi has grown from approximately 3.5 million people in 1960 to over 18-million today, and many of those people live along the lake, where they can make a living by fishing. The impacts of this population growth on the environment were obvious as my trip progressed.
Where rivers entered the lake, a miles-long plume of sediment-laden water would turn the crystal-clear lake into a murky brown. This was the result of clearing of land along the watershed for unsustainable agriculture and bush charcoal production. I saw ecologically destructive fishing practices: young men dragging fine gauge nets along inshore "nursery areas", exhaustive use of gill nets which indiscriminately ensnare fish, and the offshore use of mosquito nets to catch Lake Malawi sardines, known as usipa. Fishing regulations supposedly exist, but I didn't see any enforcement whatsoever.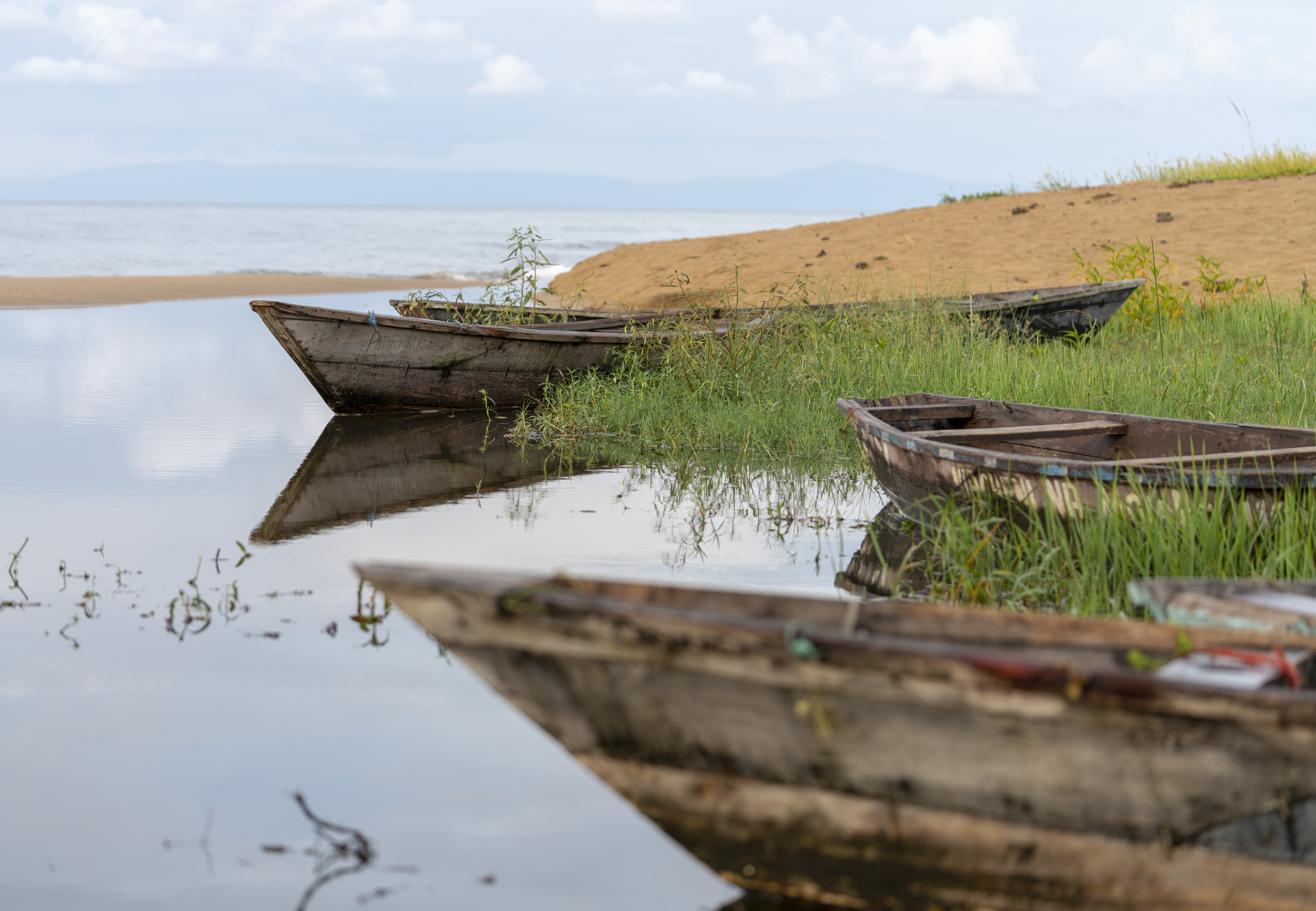 At night, I'd sit on the beach and observe the fishermen out on the water. They would paddle offshore during the sunset hours and fish overnight, using powerful lights to draw shoals of usipa up to the surface. The vast, dark canvass of the night-time lake, coupled with the sometimes dozens of lights dotting the horizon, create a unique effect. Because of this phenomenon, David Livingston dubbed Lake Malawi the "Lake of Stars".
I found my experience each evening in the village really coloured what I was seeing out on the water. Malawi's nickname, The Warm Heart of Africa, is a source of national pride in a country that is often devoid of things to be upbeat about. When you talk to people in Malawi, they will lament how poor the country is, but quickly point out that it's a peaceful place. Each afternoon, I'd arrive unannounced and depend on their kindness for safety. Without exception, I'd be welcomed with open arms. People wanted to come down to my camp and talk to me about my impressions of Malawi, show them how my equipment worked or just to kick a football about. Despite how strange a visitor I was, their warm and disarming behaviour made me feel at home.
Regardless of their kindness, the people along Lake Malawi were really struggling. In 2017, the IMF and World Bank both ranked Malawi as the sixth poorest country in the world. There's simply a dearth of ways to make money and put food on the table, besides utilizing the resources available to them: the lake for fishing, and land for farming and producing charcoal. It's hard to tell people their practices are destructive when they're just trying to survive.
After a little over three weeks on the lake I reached the northern terminus of the Lake Malawi leg. I assembled my folding bicycle and trailer, loaded them with my equipment and started my first biking leg. On the road, unlike on the lake, I was constantly around people. Some would jog along with me or just wave and smile. I peddled out of Malawi and into Tanzania feeling such a strong kinship with the people that I had encountered, but also a great concern for the future of the lake and the people who depend upon it.
Lake Tanganyika
After about two weeks of biking I arrived at the second lake, Lake Tanganyika. My route along the lake would trace the bulk of Tanzania's shoreline, which stretches along much of the east coast of the lake. Ringed by the distant mountains of Zambia and the Congo and with a deep blue hue, Tanganyika is like the big brother of Lake Malawi. It's also a Rift Valley lake, so it is long, narrow, very deep, and contains an incredible diversity of mostly endemic fish species.
As I began paddling, it quickly became obvious that the lake was much more sparsely populated, with long sections of wild coastline seemingly untouched by people. On some of these remote sections, I could find wilderness beaches to spend the night. Watching the sun go down over the Congo, alone on these isolated beaches, made me feel like the last person on Earth.
Still, many days required spending the night in small fishing villages. Again, the people charmed me with their warmth. Despite our differences, I was welcomed into each community and graciously allowed to stay for as long as I wanted. The villages were built behind the beach, and beyond that were fields growing maize and cassava. The people living in this remote corner of Tanzania were surviving off the land – a timeless, subsistence way of life.
I continued to paddle north, with long days blending together into weeks. A fierce seasonal wind from the north piled up big waves and a powerful headwind that made progress incredibly difficult. Each day, I'd try to force progress, rolling through three and four-metre waves. Through this stretch, I was managing only half of my usual daily distance. I began to feel completely mentally and physically exhausted. Lake Tanganyika started to seem cruel. The good fortune of a wind from the south, or even no wind, would make everything, my whole existence out there, so much easier. And yet, each day I would wake up and stand on the beach only to find the wind and waves mercilessly rolling in from the north.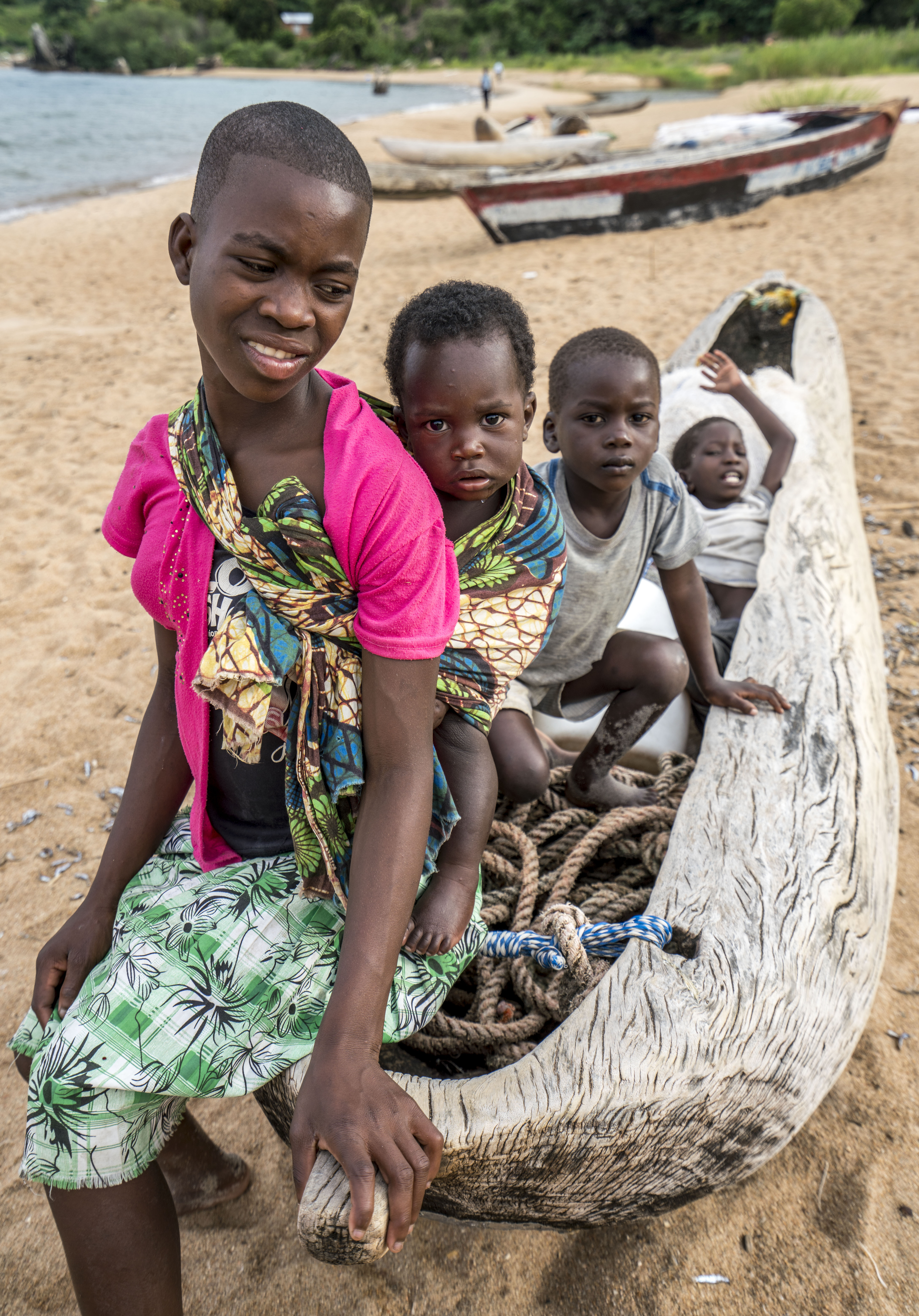 Laboriously, I worked my way to the south end of what was supposed to be one of the high points of the entire trip. I had been granted permission by the Tanzanian National Park Service to paddle through Mahale Mountain National Park. Mahale's neighbor to the north, Gombe Stream National Park, is perhaps more famous because it is the site of primatologist Jane Goodall's research camp, but Mahale is far larger and contains a significantly greater population of chimpanzees.
From the southern boundary, it seemed so very intimidating. I had been invited to stay at a wilderness lodge that was located about 35-miles into the park. That distance would've equalled my greatest single day distance, and over the past week of headwinds, I had been struggling to cover twelve miles per day. I looked on the satellite maps for safe places to land my boat, but the beaches were either tiny or next to rivers. A few local people told me that I shouldn't paddle into the park alone because there are so many crocodiles and hippos. These concerns weighed heavily on me as I tried to sleep before entering the park. When you're alone and trying to use your judgement to evaluate danger, it's difficult to not wonder if you are making a terrible mistake. Still, I felt like I had come too far to not press on.
Perhaps my faith was rewarded, or perhaps I just got lucky, but I woke in the morning to a strong wind that had entirely switched direction. After over a week, the pounding headwind had miraculously flipped, and this powerful tailwind guided me rapidly up into the verdant wilderness of the Mahale Mountains. Ten miles into the day, the forest canopy began shaking and I heard calls echoing down the hillside. A community of chimpanzees was pronouncing my arrival.
After a day I arrived at the Greystoke Mahale lodge. It's a marvel constructed out of native materials but exuding wilderness luxury – certainly an extraordinary change from the previous weeks of camping beaches. At that point, something changed. I knew that I was going to make it.
In Mahale, I had the good fortune of observing chimpanzees and avoiding crocodiles and hippos. Chimpanzees, our charismatic cousins, win the popularity contest when it comes to conservation in this region, and it's easy to see why people love these stunning animals. Still, when it comes to biodiversity and resources for the local people, it's plain to see that the fishes of Lake Tanganyika deserve considerable attention, too.
Paddling north from Mahale, the population began to increase. Whilst I didn't observe the volume of fishermen or as much of the destructive practices as I had on Lake Malawi, the fishermen on Lake Tanganyika told me that they were catching fewer and smaller fish over time. They said that the introduction of nets in the past thirty years, coupled with explosive population growth, were starting to take their toll on the lake. To me, it foretold the early stages of what I had observed in Malawi.
But Lake Tanganyika, and the communities around the lake, are beginning to act to protect their resources. Curious about these efforts, I stopped in a town north of Mahale to visit an international NGO, The Nature Conservancy (TNC), working in the area. TNC's local initiative is called the Tuungane Project, and it works to protect the environment and people of the Greater Mahale Ecosystem. I was invited to spend a few days with the local staff and observe their efforts.
Tuungane is Kiswahili for "let's unite". This is central to TNC's strategy for tackling the issues that endanger regional environmental conservation and human prosperity. The aim is to empower local people through education and training, organization, and by providing access to critical resources. The Nature Conservancy has the expertise and resources to guide this type of initiative, but they recognize that without the buy-in of local people, their efforts will never be sustainable. So, they're using their capacity to empower the local people to become partners in a sustainable future, where the natural environment is protected and people can prosper.
I was able to observe one of their instructors, Apollinaire Williams, leading a seminar on climate smart agriculture. Sixteen villages sent two representatives to be trained. The idea is that these newly trained village leaders can go back to their communities and become educators, sharing the information with other farmers. Over a few days of intensive teaching, Apollinare instructed the students on sustainable agriculture methodology, water protection to prevent pollutants entering the lake, field data collection, the use of GPS, and other topics that can help protect the region directly. These methods will help them to protect the land, the lake, and produce better yields for years to come.
I was impressed by the interest of the local people to learn and improve their future, not to mention the passion of the professional staff that I met there. Seeing different groups of people from significantly different backgrounds come together gave me hope that human impacts in the region can be as beneficial as they can be negative.
I feel optimistic that the future of this region is bright, environmentally and for the local people. I left the Tuungane Project field office after a few days and paddled north. After just over a month on Lake Tanganyika, I arrived in Kigoma, and began biking to the final lake.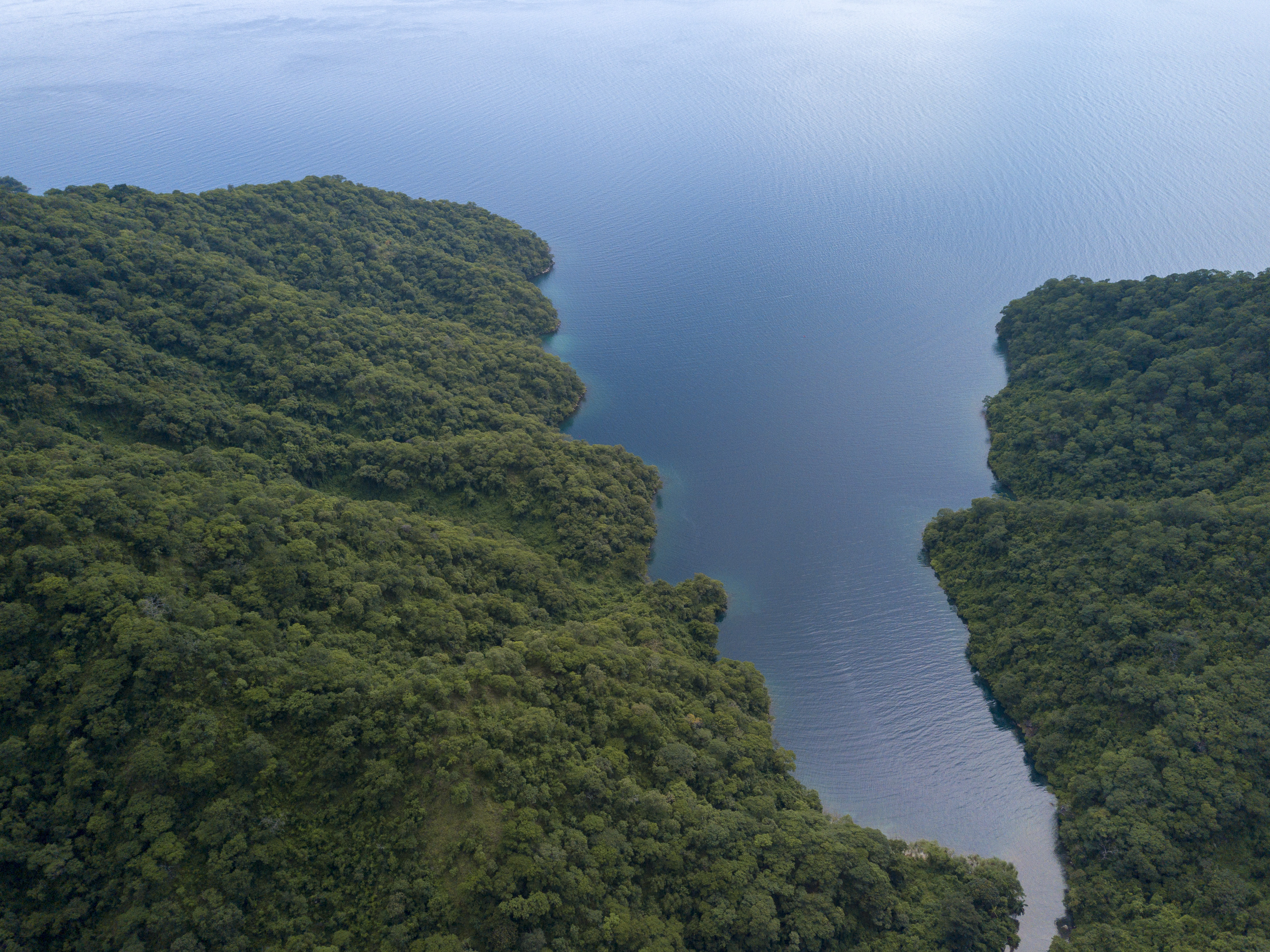 Lake Victoria
Lake Victoria is a massive lake, but it is quite unlike Tanganyika and Malawi, which are narrow and deep rift valley lakes. Victoria is relatively shallow and extremely wide. What it does share with the other lakes are a high number of endemic species and a population that's largely dependent on the lake for their way of life.
Unfortunately, Victoria has endured significant degradation, which has led to an estimated 200 species of fish becoming extinct in the past 30 years. The water around urban areas is clogged with algae that is caused by nutrient runoff. Invasive species have largely replaced native fish. Hillsides along the lake are bare – victims of deforestation.
There are signs of improvement, as strict fishing regulations have been written and are strongly enforced, and environmental NGOs work to educate local people and protect the lake environment. But, a lot of the damage has already been done, and it will be difficult for the lake to recover.
While paddling on Lake Victoria, I thought a lot about Lake Tanganyika and Lake Malawi. Lake Malawi, with its poverty and rapid population growth seems like it could be destined for a degraded existence like what I was experiencing on Victoria. Tanganyika on the other hand, remained my most prized point of optimism. Large portions of the lake are in extremely pristine condition, and the feeling of momentum of conservation efforts leftover from my visit with the Tuungane Project made me hopeful.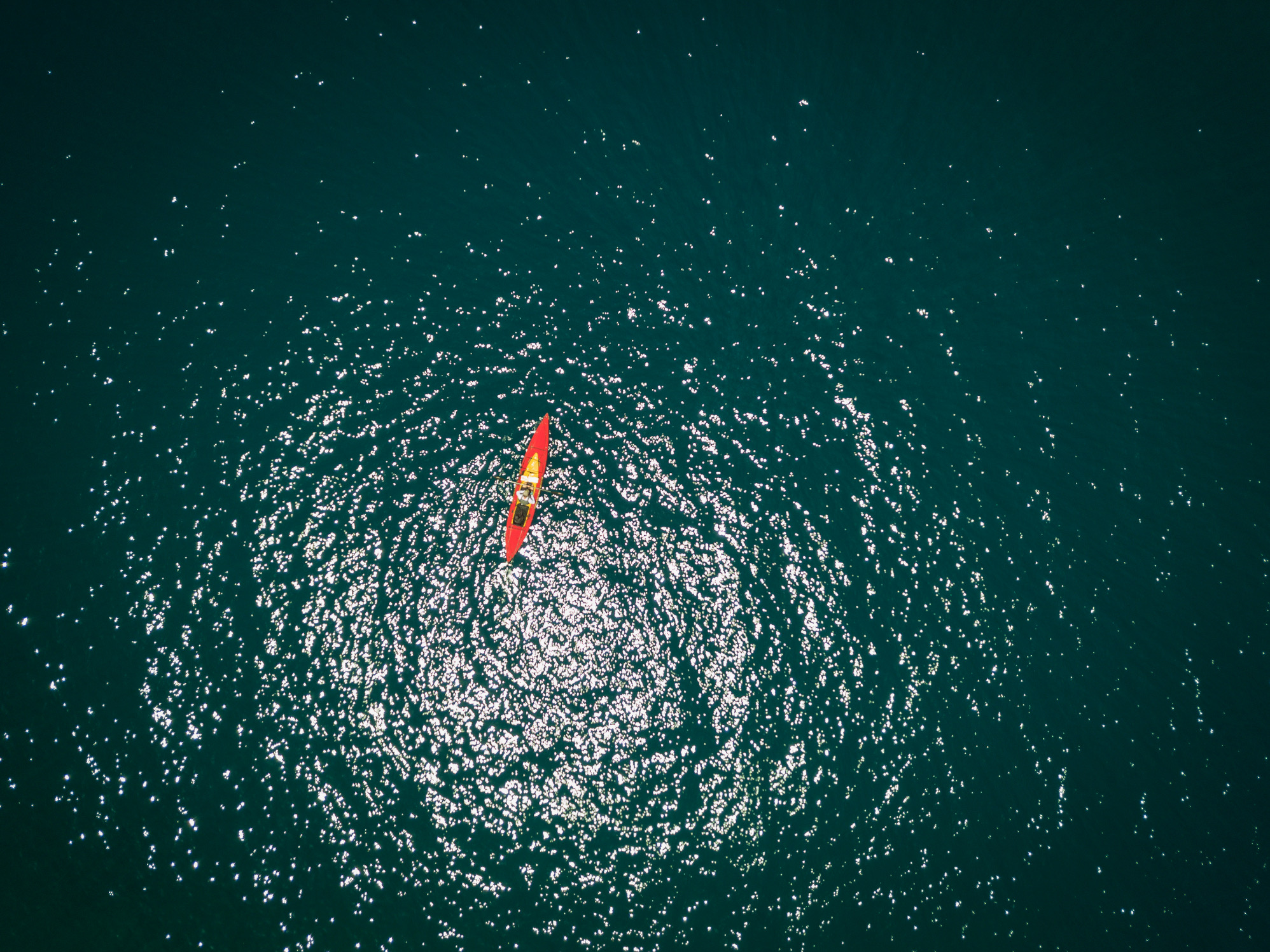 For my part, I mostly just put my head down and paddled as far and as fast as I could. Loneliness, long suppressed by the protracted nature of the expedition, started to come to the fore. I knew that amazingly soon I would be home with my fiancé and family. Storms were a challenge, as powerful squalls came through erratically and forced me to decide between paddling through dangerous weather or fleeing to land. After almost three months of traveling, and with the end in sight, I was feeling supremely motivated, so I usually paddled through. On March 30th, 2018, I arrived in Entebbe, Uganda and pulled my boat out of the water for the final time.
The African Great Lakes are a globally significant region for biodiversity but are increasingly imperilled by human impacts. Still, there's reason for hope, as evidenced by the cooperative effort between The Nature Conservancy and the local people of the Mahale region of Lake Tanganyika. I have come to see a certain analogous nature to my expedition and conservation efforts. They are both acts of human will.
The real test is whether the commitment is there to see the thing through.
The expedition was physically gruelling, but it allowed me to experience the extraordinary beauty and vastness of the African Great Lakes. There's something magical about dreaming up a big adventure, drawing your finger across a map as you pick the route, and then putting yourself out there, alone, at the edge of your ability. Sitting on a beach at night, watching lightning flicker over the distant Congo, or hearing the rising uproar of a community of chimpanzees as you paddle into Mahale Mountain National Park. These are moments that I hope everyone is fortunate enough to experience, but my personal journey was so fully enriched by feeling as though I earned it out there, alone. It's my hope that that same energy, that same human spirit, will continue to be put forth by people who care about conserving these remarkable parts of the world and better the lives of the people who inhabit them.