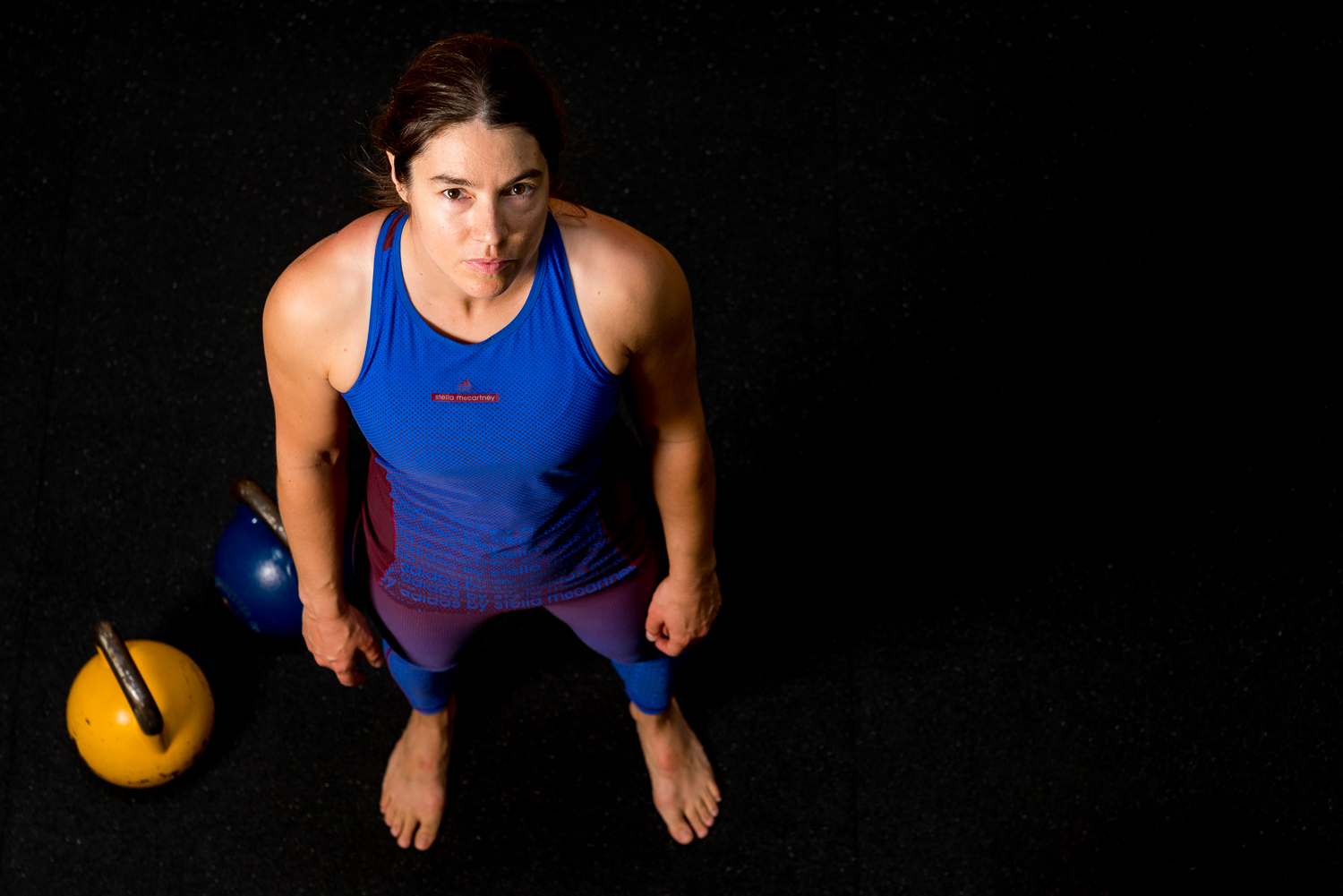 Lia Ditton
Lia Ditton is a 39-year-old licensed sea captain, yachtswoman and solo ocean rower from London. She has racked up over 150,000 miles on the sea and has taken part in the some of the most gruelling races on earth, such as the OSTAR transatlantic race, the Le Route du Rhum and the Woodvale challenge. And she's about to embark on her greatest challenge yet, rowing solo and unsupported across the Pacific Ocean.
Three months before the Tokyo 2020 Olympics, I will depart from Choshi, Japan on a mission to row 5,500 miles alone and unsupported, across the Pacific Ocean to the west coast of the USA.
Nineteen attempts have been made to row this distance. Two were successful. Both men, both towed to land the last 20 and 50 miles respectively.
One person was lost at sea.
If I succeed, I will be the first woman ever to row the North Pacific and the first person to row land-to-land.
I will acknowledge that I am afraid.
I am not afraid of sharks or waves the size of buildings. As a licensed captain, experience has taught me what to expect of these. I am afraid of pain, physical pain and my experience of rowing the Atlantic has taught me what to expect here too. I am afraid of the destruction of my own body.
Back in spring 2016 I bought a boat. I bought a 'survivor', a boat that had washed up in Ireland after the boat's owner had stepped safely onto a passing ship. The boat needed much repair, but I was fortunate to secure a sponsor who paid for the repairs.
I shipped the boat to San Francisco. A perfect training ground, I thought, as the bay of San Francisco is like an ocean in a bowl.
For the first year I trained in silence. I was afraid I wasn't strong enough and that I couldn't build this strength in training. Then one night I was out rowing and I got caught in a squall. I had to coach myself to give life-or-death effort at the oars and keep my boat off the rocks.
A few weeks later, I rowed 15 hours non-stop to Bolinas, and then another week, down to Half Moon Bay, cutting through Mavericks reef in the dark. These were powerful confidence building experiences.
Then my title sponsor and I parted ways.
For the first year I trained in silence. I was afraid I wasn't strong enough and that I couldn't build this strength in training.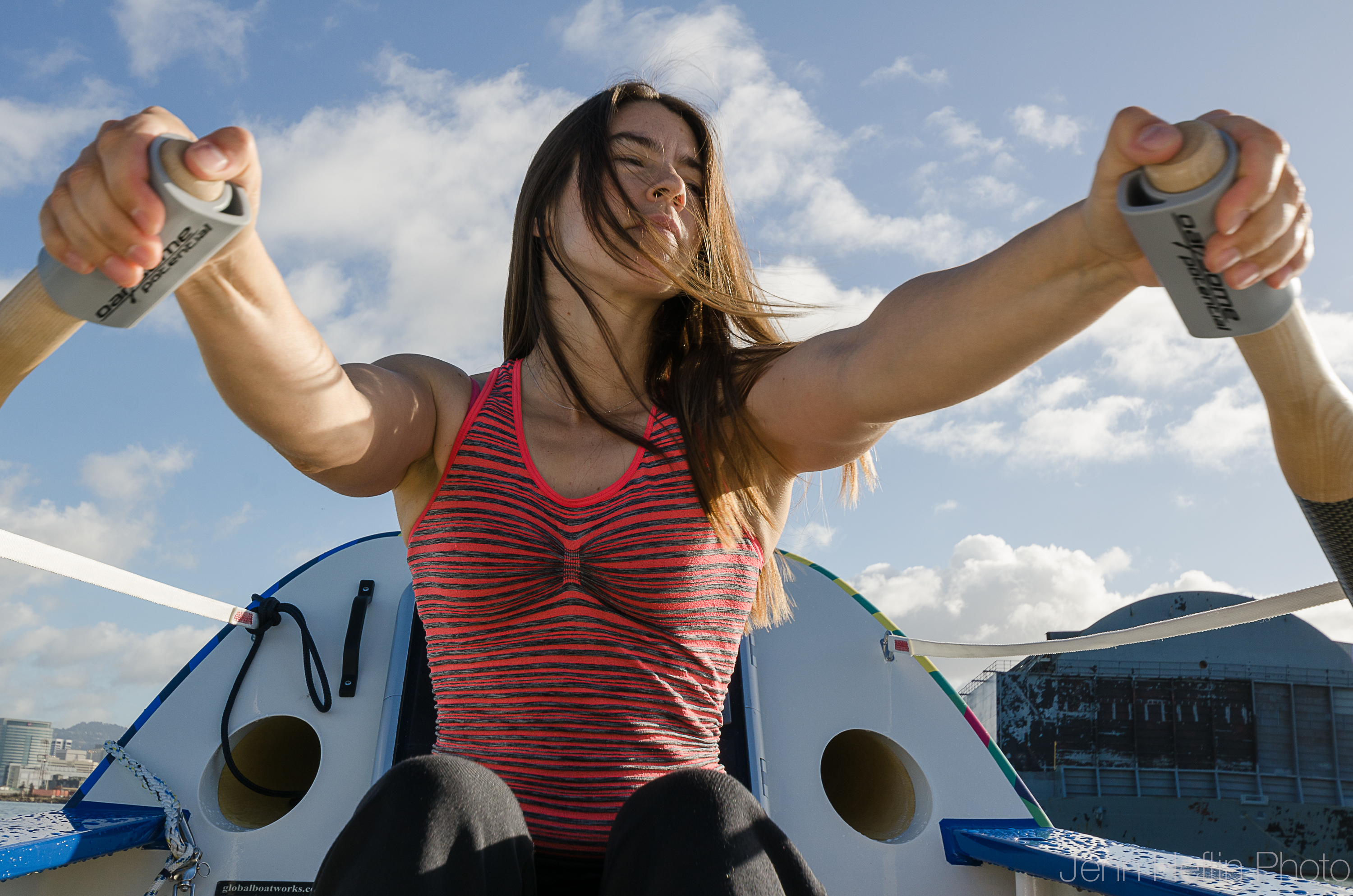 I struggled to find US companies willing to be bed mates with a UK company most had never heard of. The end of the sponsorship was amicable, but as I removed the sponsor's logos I felt embarrassed and ashamed. "Oh no! Did you lose your sponsor?" passers-by would ask. I threw a cover over my boat and dragged her into a forgotten corner of the boatyard.
"What are you doing? It's over Lia" the itty bitty shitty committee said in my head, but every day, I drove to the boat yard and worked long hours to sand and repaint the bottom of my boat.
"If there is a way forward, you will find the way," a friend of mine messaged encouragingly.
'Dear World' was the title of the blog finally chronicalling what had happened. I thanked the people who had believed in me. 'We all need Believers' I wrote. In the days that followed, my blog was shared hundreds and hundreds of times and messages poured in from people wanting to be Believers.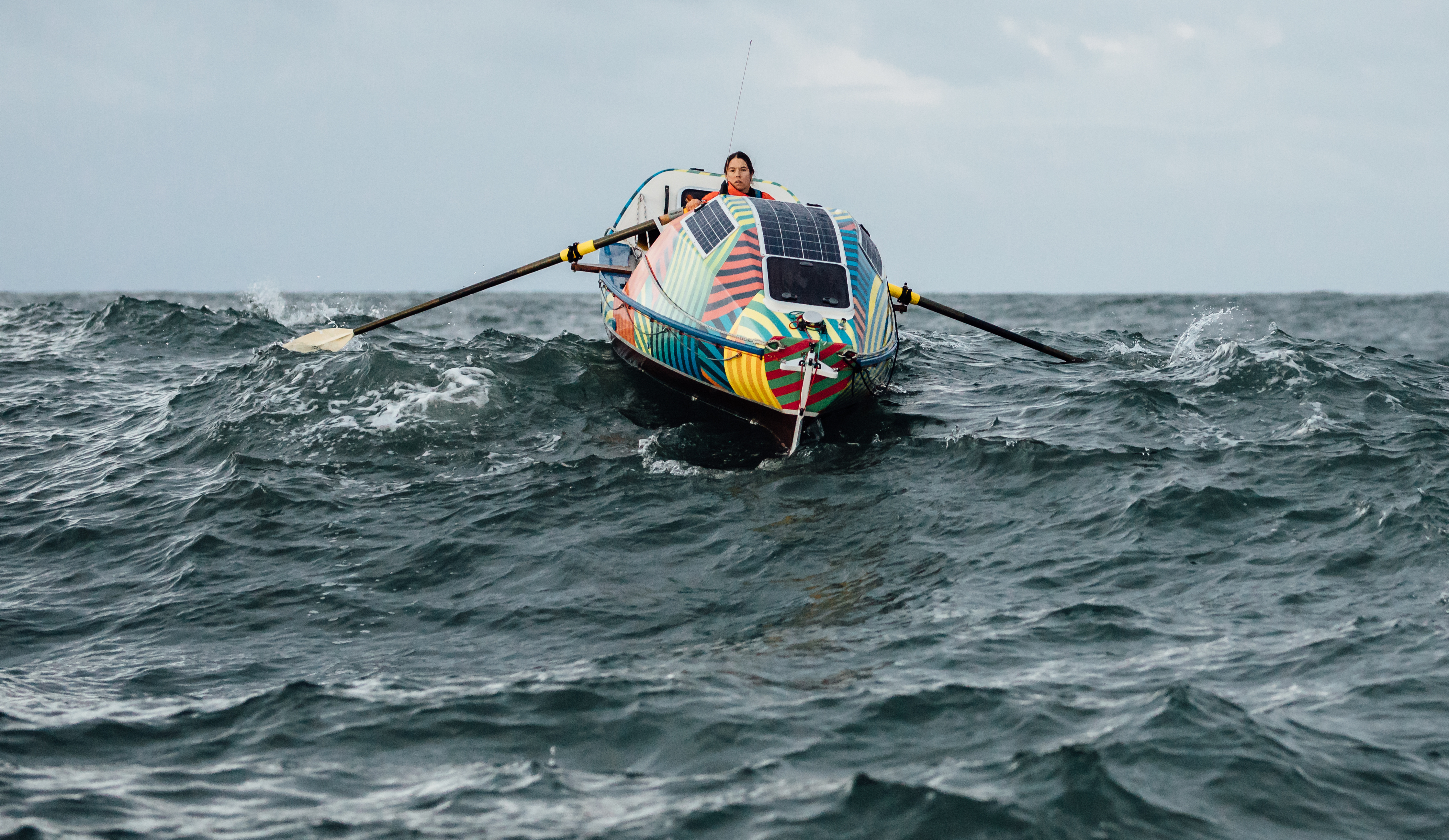 As each 'Believer' signed up to offer monthly support, something magical happened. It was as if each person was stepping into an imaginary room saying "I believe in you. I'm with you. Keep going!" And so the continuation of the project was crowdfunded – albeit barely – by a group of special people, I call Believers.
I relaunched my boat and set my sights on rounding the Farallons – a chain of islands a mere 26 miles west of San Francisco. On record, no one had rowed to or from the Farallons since 1892 and the era of the lighthouse keeper. This would be my first solo rowing challenge in preparation for crossing the Pacific.
In April 2018 I rowed out under the Golden Gate Bridge to find out if it was even possible to reach the islands in a heavy ocean rowing boat. Forty-eight hours later, I was 2.5 miles away from Southeast Farallon Island when the wind picked up. 'I'll be back!' I said. Except between my test run and my first proper attempt, April became May and the media got wind of my ambition.
On the morning of attempt two, the marine layer crept in unforecast. I stood at the kitchen window staring at the sky and made a decision to go through with the attempt anyway. I reset my expectation of success as I rowed out under the Golden Gate Bridge. 'I may not be successful today,' I said to myself, 'but I will learn something.' I couldn't have predicted what that would be.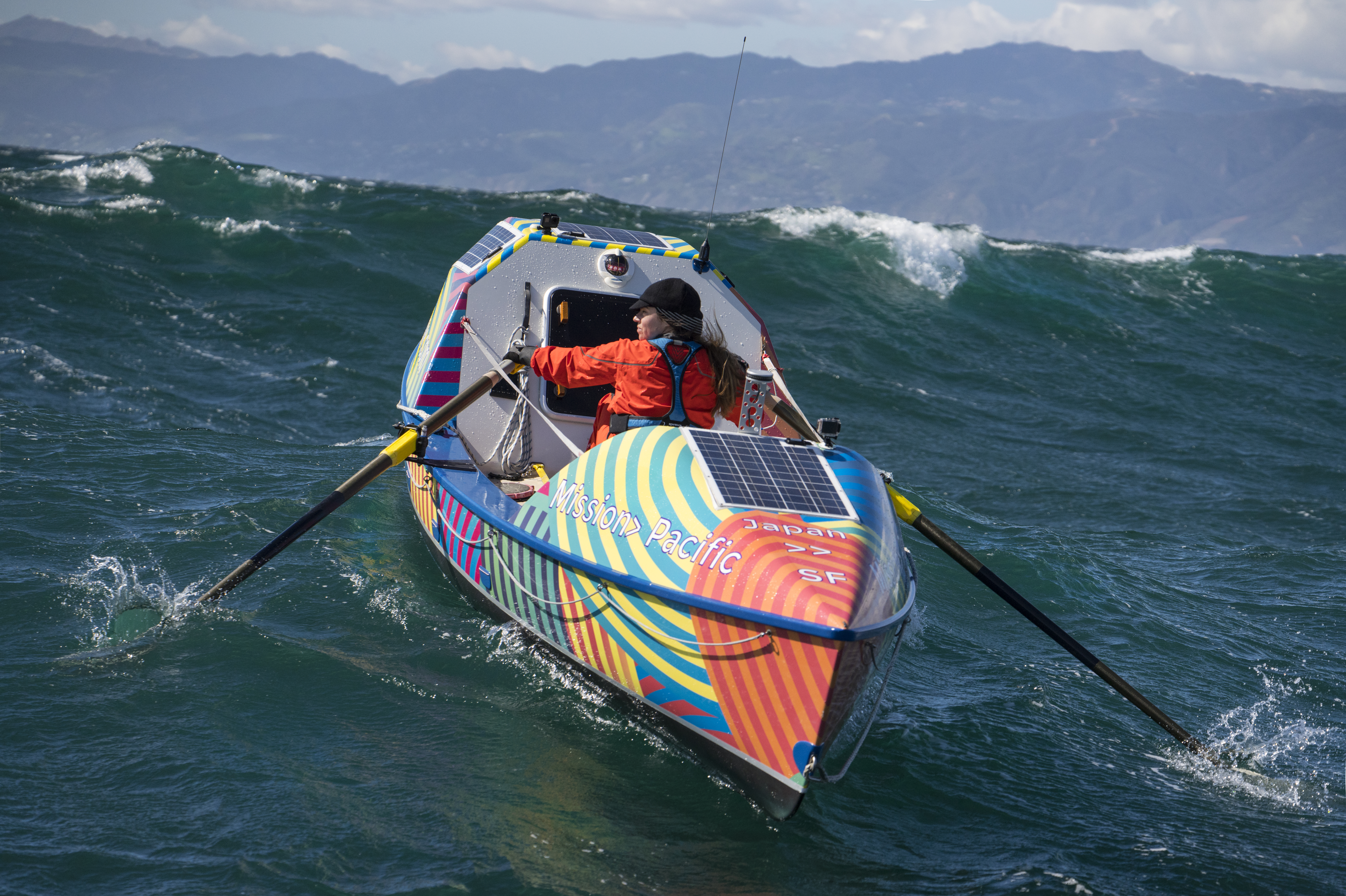 Eight hours later I returned from my second failed attempt to discover I was front and back story of the San Francisco newspaper. There was even talk on radio drive time about whether I was rowing naked!
Waiting for me at the dock was a mother and two young girls. 'Not today,' I thought. 'Please no.' They had read the news and been following my tracker. The mother gave one of the girls a nudge and she stepped towards me, before I had even finished tying up my boat.
The little girl looked up at me standing infront of my stripey coloured boat, as if I were magical, as if I were a Disney princess. She handed me a note on pink paper. I unfolded the paper and my eyes glistened. 'I admire you for trying. You will do it next time.'
By late May 2018, I had to concede that the weather wasn't going to offer me another opportunity.
Defeat weighed heavily as I prepped for my next training row: 350 miles down the coast from San Francisco to Santa Barbara.
I calculated that if I timed my exit through the Golden Gate Bridge for 2:30AM I could catch the 4.5 knot peak of the outgoing tide. The question was, would this be enough to punch into 18 knots of wind?
I went under the Golden Gate sideways, an experience that was both scary and thrilling and so began a 12.5 day experience for which I had packed 10 days of food.
The tide in and out of the San Francisco Bay reaches an astonishing 15-20 miles out to sea. The tide was like a claw trying to pull me back into the bay, determined to serve me another defeat. I persevered, as a wonderful human on vessel traffic channel 12 warned passing tankers in a mildly over-excited way. "There's a woman in a rowboat, trying to row down to Santa Barbara!"
After rounding Point Conception, I was on the final stretch to Santa Barbara. I sat in my cabin and rewarded myself with an entire 750 calorie bag of Organic Salt & Vinegar Kettle Chips! But that day was far from over.
Around 8PM warm katabatic winds began roaring off the mountain side. I deployed my sea anchor to avoid drifting onto an oil rig, but the parachute hooked into a westbound current that started dragging my boat back out to sea.
Soon I had lost the shelter of land and waves as loud as an oncoming train smashed into the stern of my boat and engulfed the entire deck. Sleep deprived and hallucinating, it was one of the most harrowing nights of my 18 years of experience at sea.
In the morning, the wind dropped and the waves flattened out. With only meal replacement shake and nut butter left to eat, I rowed non-stop for land some 30 miles away.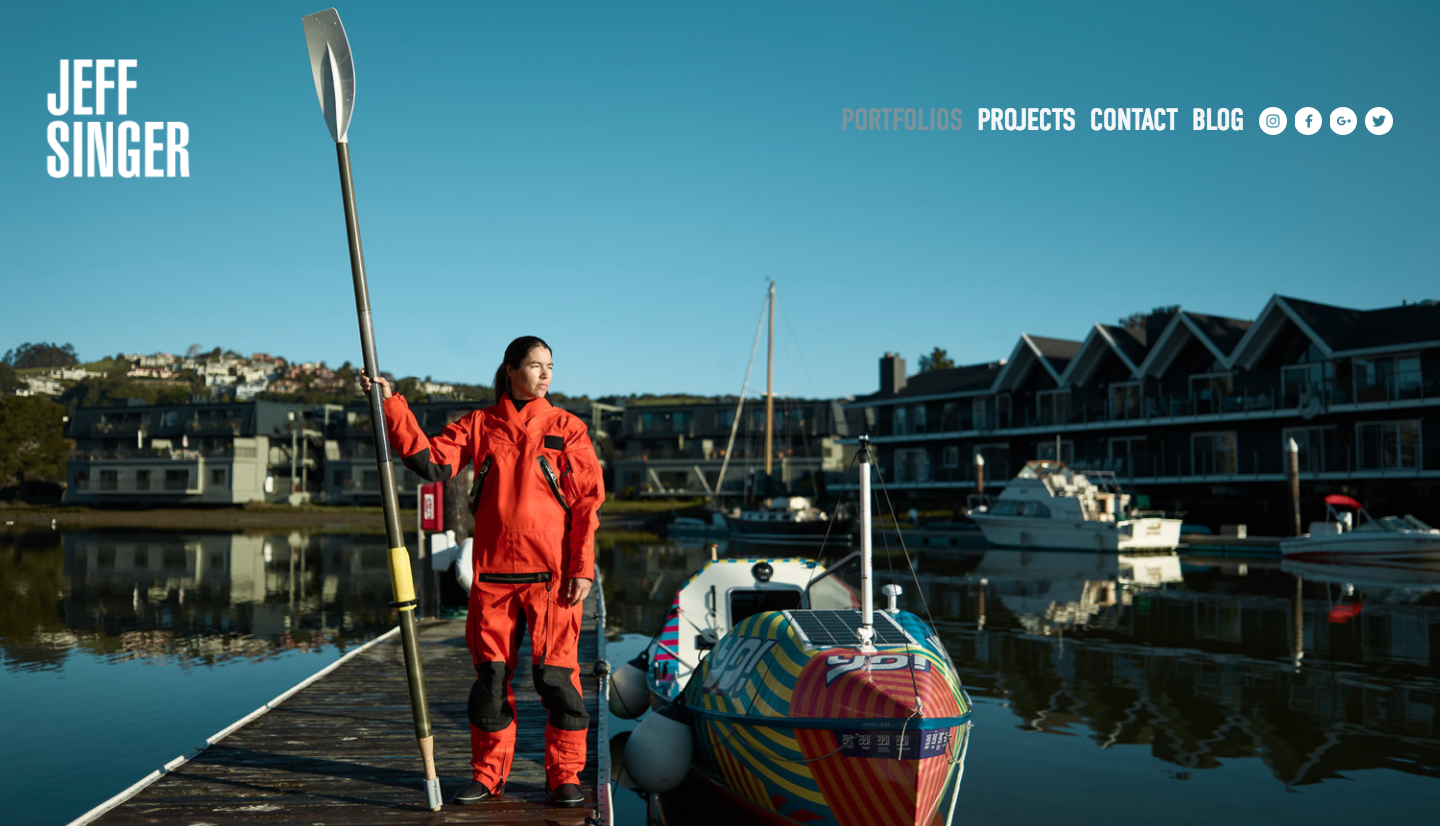 Rowing down the coast from San Francisco to Santa Barbara, taught me to be patient and persistent. Back in the Bay Area three months later, this paid off. The weather gods lined up a sequence of events that looked perfect for another attempt at the Farallon Record.
My third attempt was uneventful, until fog smothered the horizon in every direction.
Cautiously, I continued towards the Farallon Islands.
Suddenly there was a pungent stench of gull shit. I could hear water crashing against rock and sea lions screaming to defend their territory! The island loomed out of the fog like a spectre in a horror movie and then disappeared again.
Five hours later, I was safely north of the island. I threw out the sea anchor and watched as day faded into night and the uninhabited islands I could now see, began to disappear into the dark. Los Farallones – the Devils teeth in Spanish – were a truly wild place.
To complete my circumnavigation of the Islands, I needed to row around Noon Rock, which is marked by a red marker. The morning sky was clear and I could see 25 miles in every direction. There was no red marker!
For the best part of a year, the Farallon Islands became a siren song – a self-imposed assault course of failure, humiliation, mental and physical suffering.
When I finally succeeded, I had rounded an island I could barely see and a marker buoy that was no longer there. I enjoyed the irony – a literal reminder that it's not about the view from the summit, but the struggle of the climb.
From 2017 through 2018, I told the world that I couldn't row the Pacific until I had a new boat. I commissioned naval architect Jim Antrim to come up with a new design that could withstand a typhoon.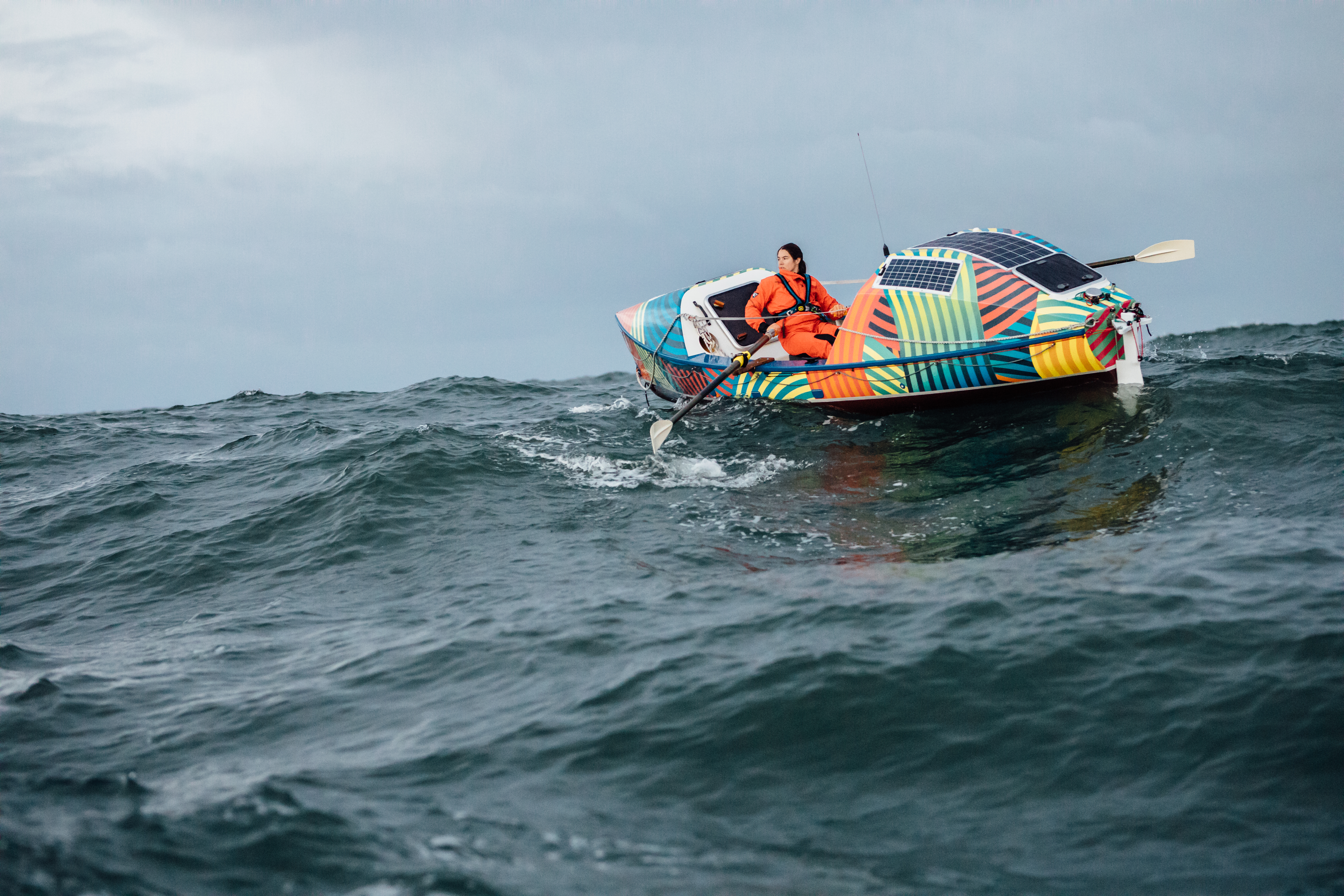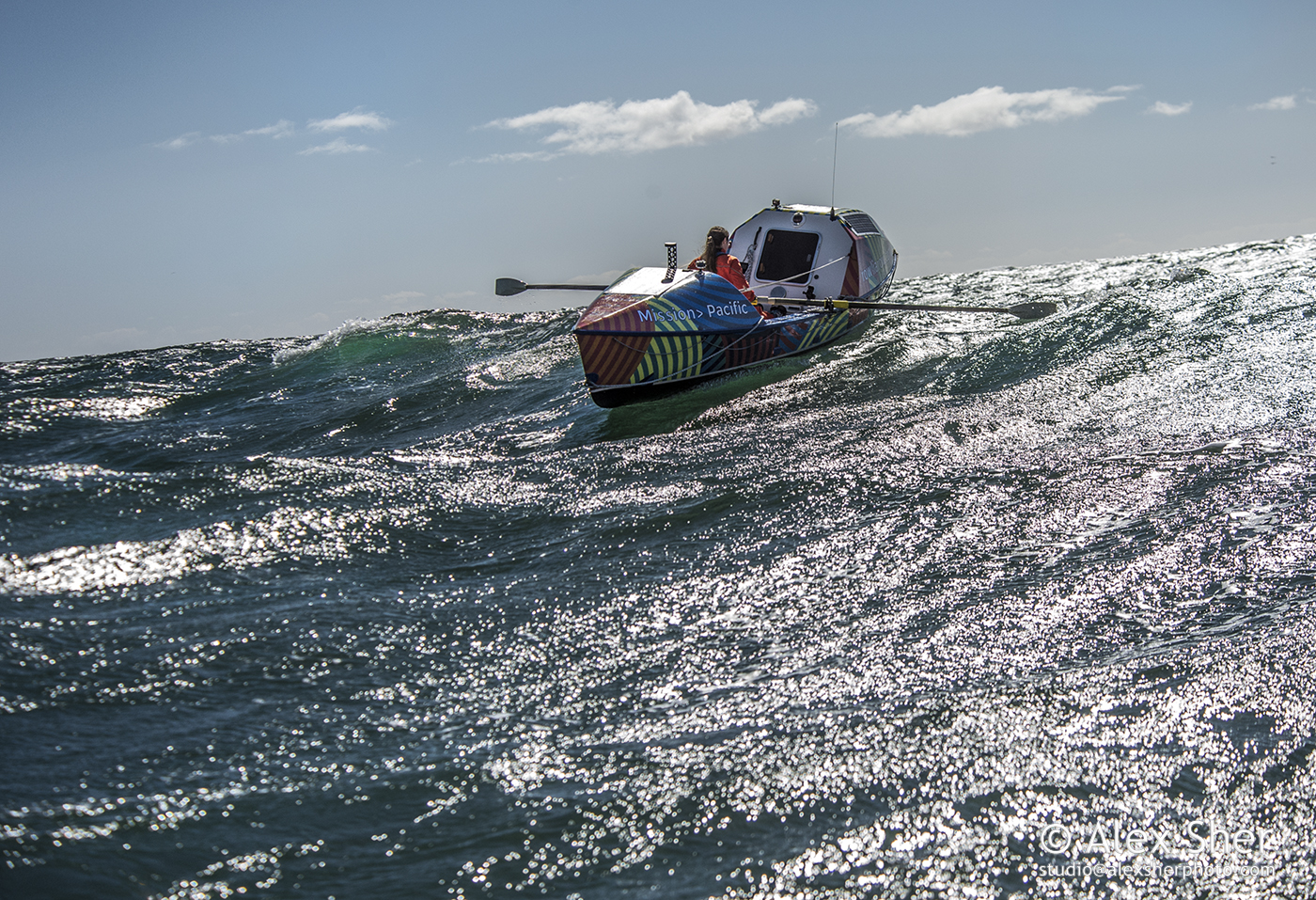 I have now rowed some 2,067 miles in the boat I have and experienced two storms. As time has passed, the argument for rowing the boat I know – versus a potentially lighter faster boat in which I have zero experience – has become stronger. In April this year, I decided to row the boat I have across the Pacific in 2020, only make it typhoon proof first!
Every decision I make this week, this month, this year, may affect my chance of survival in 2020.
"This is the real expedition,' I say. "The row is the final exam."