For many people, myself included, Christmas dinner is one of the best meals of the year. There's lots of nice food, you can wear a paper hat, and it's one of the few occasions when it's acceptable to eat so much that you have to undo your trousers.
Here in Britain, Christmas dinner varies little from family to family – some people might put honey on their carrots, or bacon in with the sprouts, but the basics of the menu stay the same. Around the world, however, Christmas dinner means different things in different countries (and some of these things seem very strange to our roast-bird-obsessed eyes).
If you want to add an international flavour to your Christmas celebrations (or just fancy a year off the turkey), why not pick a dish or two from our alternative Christmas menu:
Drink
Cola de mono (Chile)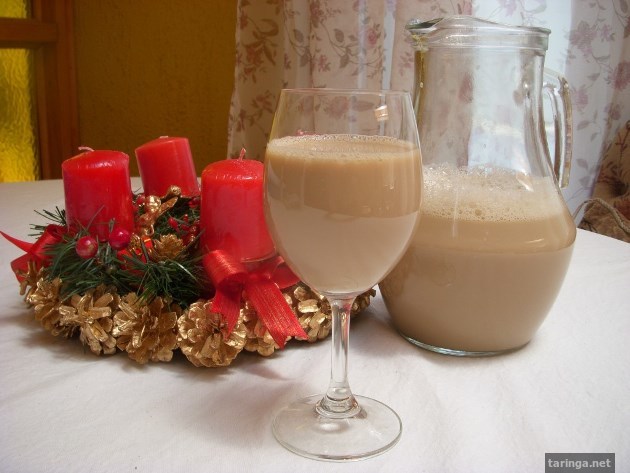 This delicious-sounding drink from Chile would be a good addition to any Christmas menu. The name translates as "monkey's tail", but (perhaps fortunately) this doesn't give any indication of what's in it.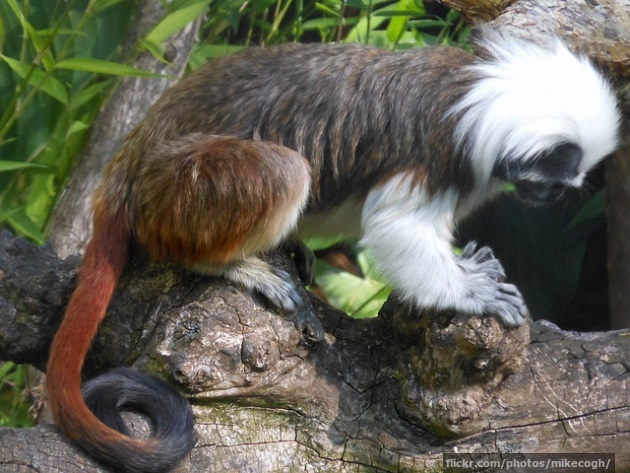 As with all the best cocktails, it's perfectly acceptable to pour rum, brandy or vodka into the drink and still describe it as a cola de mono. Whatever alcohol you choose, it needs to be mixed with milk, coffee and sugar and can be flavoured with cloves and cinnamon. I think it sounds yummy, and drinking a few of these would be a great way to pass the morning while you're waiting for the rest of the dinner to cook.
Starter
Vitel toné (Argentina)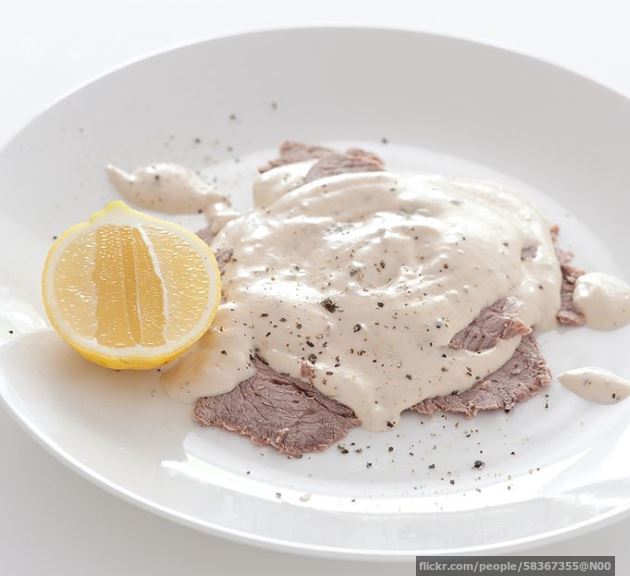 If you've been eating mince pies all morning, and you're eager to get stuck into some roast potatoes, a starter can seem like an unnecessary stage of a Christmas dinner. However, this may just be because you're bored of the traditional pre-turkey starters (which are usually either soup or a prawn cocktail). This year, why not begin Christmas dinner with Argentina's favourite vitel toné (cold veal with tuna mayonnaise)? Actually, you probably don't need to answer that.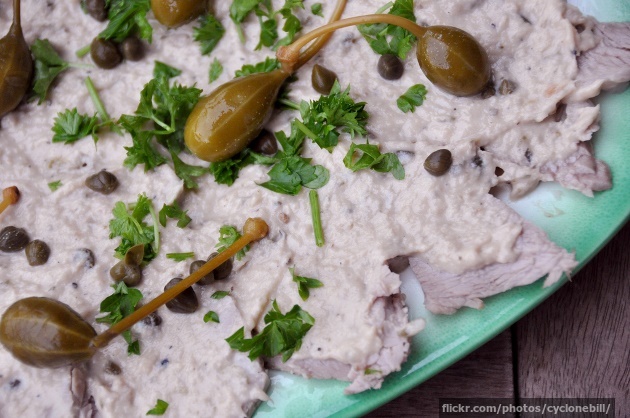 Italian immigrants to Argentina brought over the recipe for vitello tonnato, where the dish underwent a name change and somehow became associated with Christmas. Strips of cold, poached veal are arranged on a plate and covered in a sauce containing mayonnaise, capers and tuna fish. For reasons unknown, Argentineans insist on using tinned tuna fish for this dish, which they put in a blender (presumably to remove any remaining fish-like texture) before adding to the sauce.
The whole thing sounds like an unpleasant mess, but it's very popular and I suppose there must be a reason for that.
Main courses
Bacalhau (Portugal)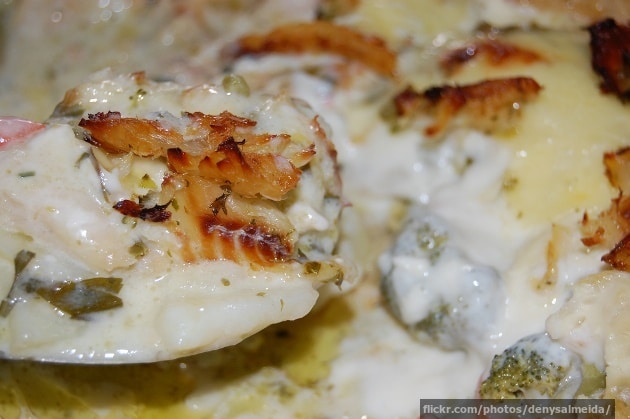 The Portuguese eat bacalhau all year round, and they don't see any reason to change their routine at Christmas.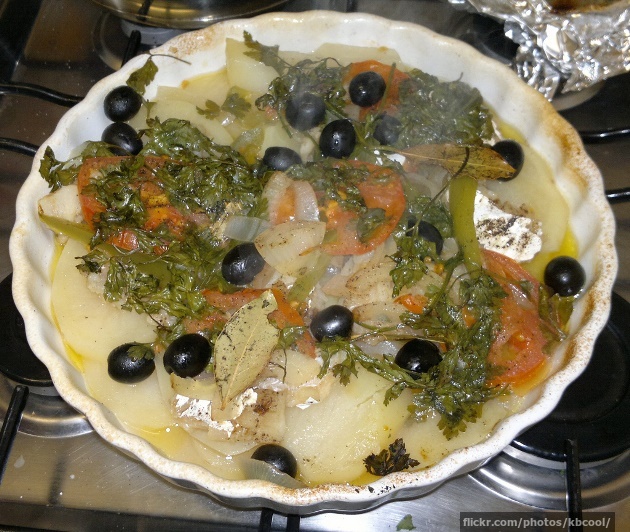 Bacalhau is dried and salted cod. It has to be undried and unsalted before it can be eaten but, as well as preserving the fish, the drying and salting process is said to make it tastier. At Christmas, it's often eaten boiled, along with boiled potatoes, boiled cabbage and boiled eggs; so I hope you like your food boiled. The Portuguese obviously do.
Kapustnica (Slovakia)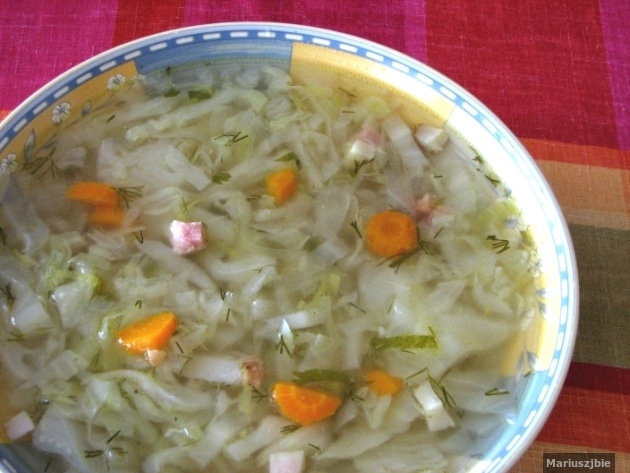 Lots of people complain about brussels sprouts, apparently unaware that they don't have to cook and eat them – it's not compulsory. If you're someone who resents having the little green stink-bombs on your plate, just be grateful you don't live in Slovakia where kapustnica (sauerkraut soup) is an integral part of their Christmas dinner.
Kapustnica contains pork, garlic and mushrooms, but it's the sauerkraut that's the main ingredient. The soup is very popular in Slovakia (much more popular than sprouts are here), and is eaten as part of a feast that includes fried fish and potato salad. If you'd like to try kapustnica, but are put off by the phrase "sauerkraut soup", just think of it as "fermented cabbage soup" instead.
Dessert
Christmas cake (Japan)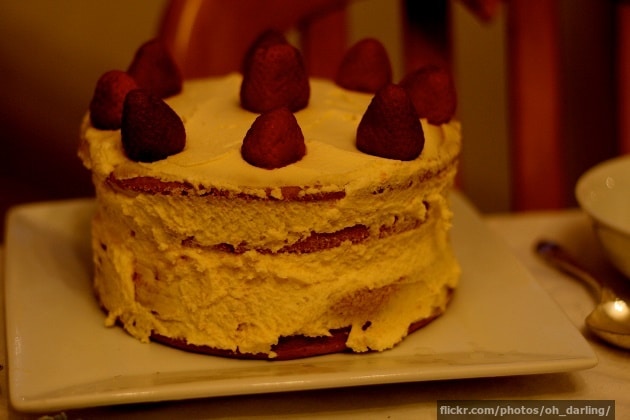 Traditional Christmas cake is a dense, fruity affair, often covered in marzipan and white icing. In Japan, however, they just make a normal sponge cake and write "Merry Christmas" on it. So that's not really a Christmas cake, is it? I mean, the rule can't be that you can just call any old cake a Christmas cake, can it? It doesn't seem right.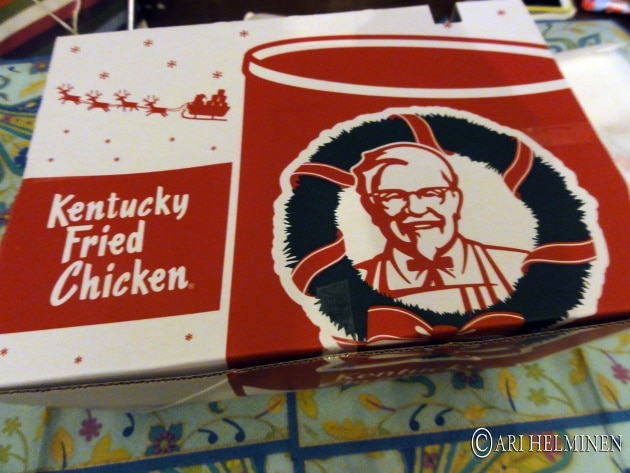 The cake that is eaten in Japan at Christmas is a sponge cake, covered in cream and topped with strawberries (which I don't think are a traditional Christmas fruit, either). It's a bit strange, but fits in perfectly with the rest of the Japanese Christmas dinner – the main course of which isn't turkey but KFC chicken.
If you plan on spending Christmas abroad, be sure you take out the right travel insurance for you.