The cost of attending a wedding increases every year. The outfit, the present, the hen/stag do… It all adds up. On the day of the wedding that you're attending, you normally feel pretty uncomfortable in your outfit, you take part in small talk with family friends, and you're cornered by that relative you tried so very hard to avoid. Let's be honest, apart from seeing two people who love each other say their vows, the best part of the big day is the food, and more importantly, the cake. You've spent hours standing around and taking part in the pleasantries, you deserve to indulge in some marzipan goodness.
So this got me thinking about different cakes and wedding desserts available from around the world. Let's just say my bucket list of things to eat has now been expanded…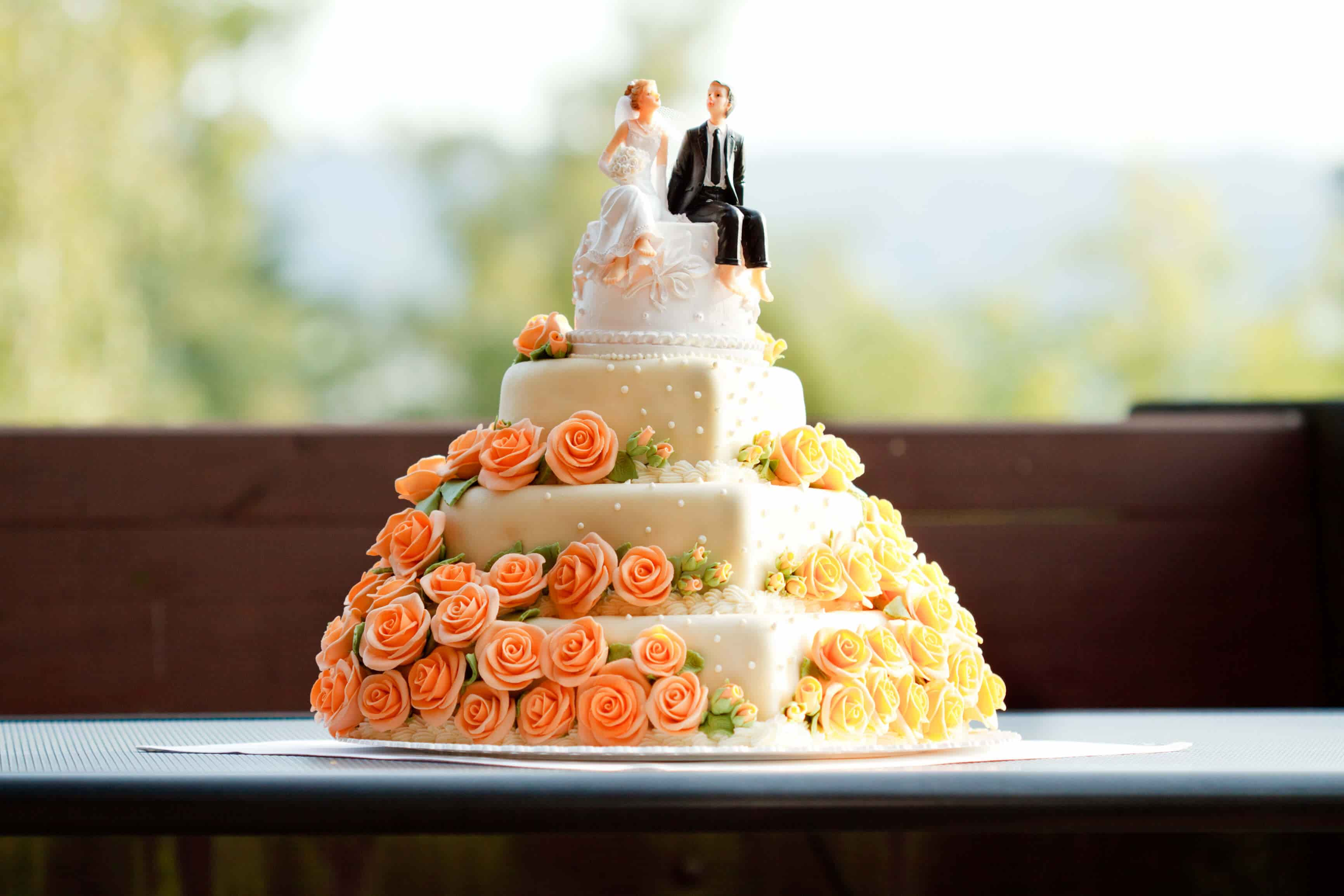 Brudlaupskling | Norway
Norwegians serve their guests something called brudlaupskling, which is basically a tower of bread. This recipe has been used for years, and became a popular wedding extra when Norwegians found it hard to source white flour due to financial issues in the country.
Anything containing wheat during these times was seen as a delicacy, so it became popular at celebratory events like weddings. It's a Norwegian tradition that's carried on, even though Norway's economy has improved dramatically. The tower of bread is served with cheese, cream and syrup, making it rather sweet – sounds delicious!
Princess cake | Sweden
A popular wedding cake choice in Sweden is the princess cake or, as it's known in Sweden, prinsesstårta. This beautiful cake was first baked by Jenny Åkerström back in the early 20th century. Jenny was a rather well-known home economics guru, so it made sense for her to release a book with all her baking knowledge included (I'm so glad she did, because this looks amazing).
The reason it was named a princess cake is because the three young princesses in Sweden during that time called Margaretha, Märtha, and Astrid absolutely loved that cake, and even let Jenny use their photo on the front cover of her cookbook.
The cake is made up of a vanilla sponge, topped with layers of raspberry jam and vanilla cream shaped into a dome, topped with green marzipan, along with a pink rose on top just as the finishing touch.
This mouth-watering delight is not only seen at weddings, it's popular all year round in Sweden. In fact, around 500,000 are sold each year. The treat is so popular that there is even a princess cake week, which not only celebrates the delightfulness of the confection, but gives the Crown Victoria Princess charity (a charity which helps chronically ill children and adolescents in Sweden) donations with each purchase.
Croquembouche | France
Croquembouche is a traditional French wedding cake made up of cream-filled profiteroles dipped in caramel, and stuck together in a conical shape. Rumour has it that the pastry chef who first created the croquembouche got the idea for the sweet treat after he visited medieval England.
It used to be an English tradition to build a high tower of sweet rolls, and have the bride and groom kiss over the top of it. If they managed to lock their lips together without knocking the cake over, the couple were guaranteed a prosperous life together.
The chef then went back to France, and piled profiteroles (which were already popular in France) up in to the cone shape, to make the first ever croquembouche. It's still popular at weddings today, whether it's on its own, or added on top of a cake as a top tier. I think we can all agree that it would be difficult to resist this delight.
Tteok | Korea
At a Korean wedding, sweet tteok is normally served to guests, as it's seen as a celebratory food. The dessert is made out of sweet rice, but comes in many different forms. Some newlyweds go for an elaborate design, which includes fruit and nuts, and others opt for the less over-the-top version and stick to plain flavoured tteok.
Other ingredients can be added to suit your palate, such as mung bean, red bean, Korean mugwort, jujube, sesame seeds, sugar, and pine nuts. Different colours and patterns can be added, making your tteok a unique one to match your wedding.
Fake cake | Japan
In recent years, western culture has influence some parts of Japanese weddings, including the cake. The typical Japanese wedding cake is made out of sponge and buttercream – which is a popular choice over here in Britain. Just like in western weddings, the happy couple will cut the cake together; however, the cake is fake. Yes, fake.
The cake on display is normally made out of cardboard, wax and plastic. The fake cake even has a slit on the side, so the newlyweds can pretend to cut it. The real cake is served to guests after the cutting event, but has been hidden the whole time. The fake cake trend is actually spreading, and not just around Japan. You can't blame people, though – a wedding is expensive and this is a great way to reduce costs and fool your guests at the same time!
If you're heading off to any overseas weddings, or just to eat cake, make sure you have travel insurance for your trip.