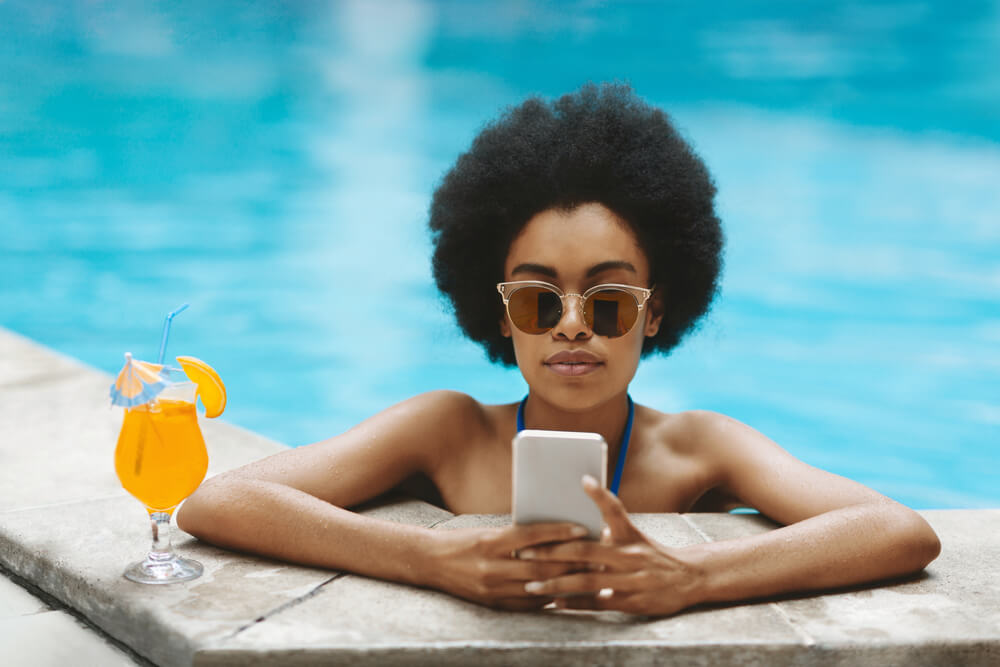 With over 90% of our customers planning to travel in 20221, what better time to refresh yourself on how to stay protected while getting away this summer.
Cyber security is an often overlooked part of travel plans.
The number of travellers affected by security issues is low, but with these helpful tips you should be able to avoid some of the more common pitfalls.
Be mindful of public wi-fi.
While public wi-fi networks in airports may be convenient, you need to be careful that you are joining the right network. Networks can be set up which mimic an official wi-fi network. The false networks usually have convincing names such as Starbucks_Guest_Wifi but can be used to gather passwords and login details. It's best to ensure your phone is not set to connect to open networks automatically. You can do this in the settings, but there are also apps available to do it for you.
Don't use a stranger's charger.
When travelling, make sure you take your own chargers for your devices. You should also use wall plug adaptors and avoid using USB ports. As always, be aware of your surroundings and don't leave your devices unattended, no matter how relaxed you are.
Keep an eye out for fake emails.
With so many things to organise and book, arranging a holiday means you'll be receiving lots of information by email. Even if you receive an email that looks official, check the links or go directly to the organisation's website and locate the information yourself.
By following these tips and being aware of cyber security, even when on holiday, you can stay safe and avoid becoming one of the statistics.
As with all aspects of your trip, a little common sense and some planning can make a difference, so don't let sloppy security ruin your trip. And, wherever you go, don't forget your travel insurance!
1 Over 90% plan to travel in 20222, based on 7065 survey responses, May-June 2022