There can be a lot of things to take care of when you're booking your holiday, from accommodation and visas to travel insurance and packing your bags. Make sure you remember everything with our handy travel checklist!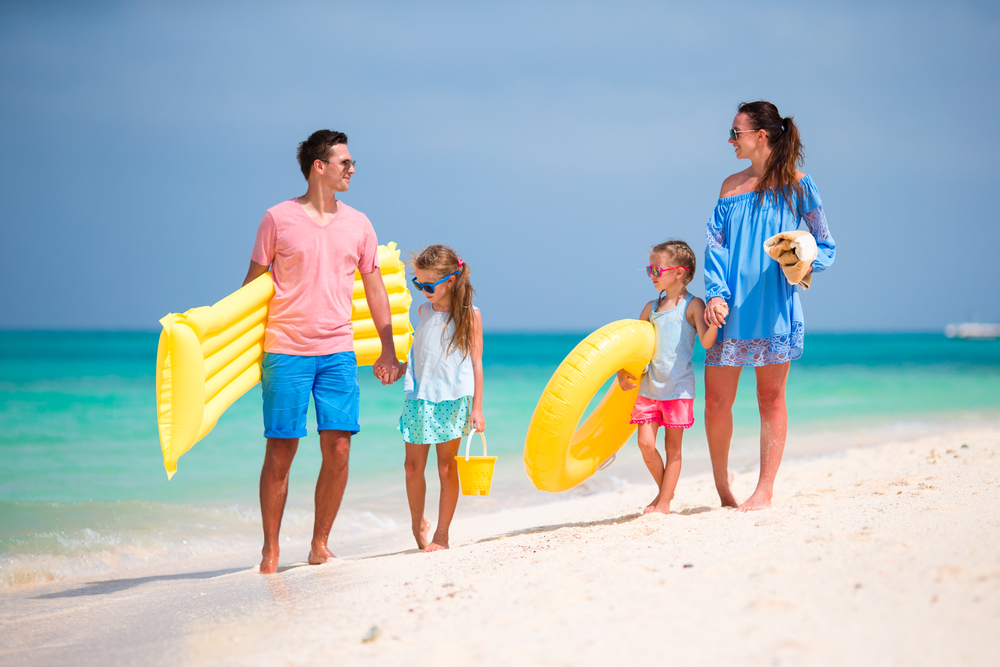 As soon as you book
These are your top priorities to take care of the second you book your trip. Don't put them off!
Buy travel insurance
Make sure you arrange travel insurance as soon as your trip is booked. It's important to be covered in case you unexpectedly have to cancel.
Check your passport
Ensure your passport is in date, and apply for a new one in plenty of time if it isn't. Many countries require you to have at least 6 months left on your passport.
Check if you need a visa
Check to see if your destination requires a visa; if it does, start the process immediately. You can find information about visa requirements on the FCDO website.
Arrange your GHIC if you're visiting Europe
If you're heading to the EU, arrange your Global Health Insurance Card as soon as possible to help with emergency medical costs if needed.
Check if you need any vaccinations
Depending on where you're going, you may need different vaccinations before travelling. Look into these and arrange them now.
Arrange care for your pets
Whether you're using a kennel or asking a friend or family member to look after your pets, arrange the care early to avoid issues.
Before you leave
Take care of these tasks at least a day or so before you leave, so you can enjoy leaving for your trip without a last minute panic.
Check-in online
Avoid long queues at the airport, and pre-travel stress, by checking-in for your flight online. Some airlines now require you to do this, and may charge you at the airport if you haven't.
Weigh your luggage
No one likes having to pay extra for weighty luggage, or having to leave something heavy behind. Check your suitcase at home, and you can avoid this becoming an issue.
Tell your bank and phone provider
Be sure to let your bank and phone providers know you are going on holiday. You can do this online or over the phone. This will stop your card from being blocked, and you can check if your mobile provider allows you to use your phone overseas and what charges would apply.
Buy essentials
Grab the must-have items now. Travel money, sun cream, insect repellant, adaptors and luggage labels.
Write down contact details
Give your family the contact details for your accommodation so they can get in touch with you in an emergency. You should also leave a copy of your travel insurance details.
Get your entertainment ready
Download or buy any films, games or books you plan to enjoy on your journey and while you're abroad.
Make a note of important numbers
Take note of your flight numbers, emergency phone numbers, accommodation booking reference and any other numbers you might need on your trip.
Now get packing!
Ensure you don't leave anything out of your luggage with our handy packing checklist.
Hand luggage
Passport (also keep a photocopy)
Travel insurance details
GHIC (for trips to the EU)
Tickets
Visas
Accommodation booking information
Drivers licence
Car hire booking confirmation
Any pre-booked activity tickets
Cash, cards and foreign currency
Gadgets
Books or E-Reader
Valuables such as jewellery
Medication for your entire trip (check with your airline for rules regarding this)
Main Suitcase
2 x Luggage labels with contact details, flight number and the accommodation address. Place one inside and one outside.
Travel adaptors
Chargers
Toiletries and washbag
Clothes
Nightwear
Comfortable shoes
We hope this pre-travel checklist is helpful. Now, enjoy your holiday!