The Caspian Sea is often classed as the world's largest lake, even though it's called a sea and is technically a small ocean. There's no exact definition of where the lines between sea, lake and pond may be, but people generally have an intuitive idea of which is which – for example, lots of people have a pond in their back garden, but far fewer have a lake (and nobody has a small ocean).
The world's lakes come in all shapes, sizes and colours. Look:
Lake Malawi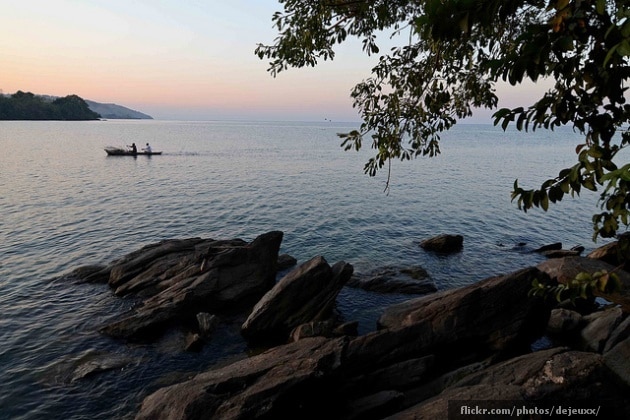 In Tanzania and Mozambique, they dispute the name Lake Malawi, preferring to call it Lake Nyasa. I don't know how much time they spent thinking up the name Lake Nyasa but, seeing as it translates directly as Lake Lake, they probably should've given it another few minutes.

Lake Malawi is the ninth biggest in the world (by surface area), yet it contains more species of fish than any other. This includes over 1,000 species of cichlids, many of which are unique to the lake. The relatively small gene pool among Malawi's cichlids means that, through inbreeding, they've quickly evolved to have an appearance and behaviour different from other fish – much the same as what's happened to the European royal families.

Strangely, Lake Malawi was the scene of the first British naval victory of World War I. In August 1914, news of the outbreak of war finally reached the lake, and British Captain Edmund Rhoades was determined to do something about it. It didn't matter to Rhoades that the only German gunboat on the lake was captained by his drinking buddy Berndt, nor did it matter to him that Captain Berndt wasn't even aware war had begun. Rhoades sailed straight over to his unsuspecting German friends and shot them with a cannon. Rule Britannia!
Lake Retba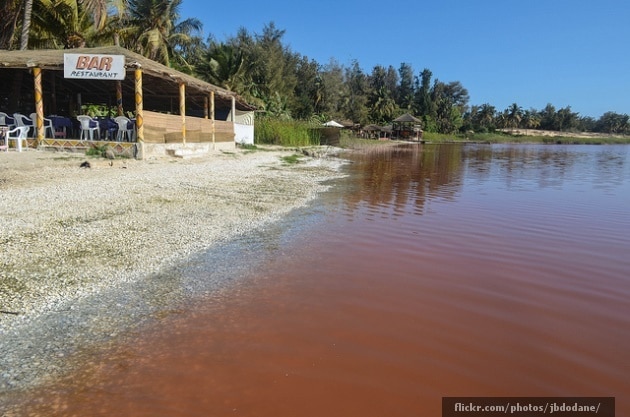 Most lakes are blue or green. Some lakes are brown. Very few lakes are pink. Senegal's Lake Retba, however, is one of them. The water is often compared to a strawberry milkshake but, appearance aside, the lake has no similarity to Nesquik. The pink colour comes from Dunaliella salina bacteria in the water – it's harmless to humans, but harmless doesn't necessarily mean you should drink it. The lake has an extremely high salt content; sometimes at a higher concentration than the famously-salty Dead Sea. Anyone gulping down a glass full of Retba would soon find themselves feeling quite unwell (so, in this respect, perhaps not that different from Nesquik after all).
Lake Huron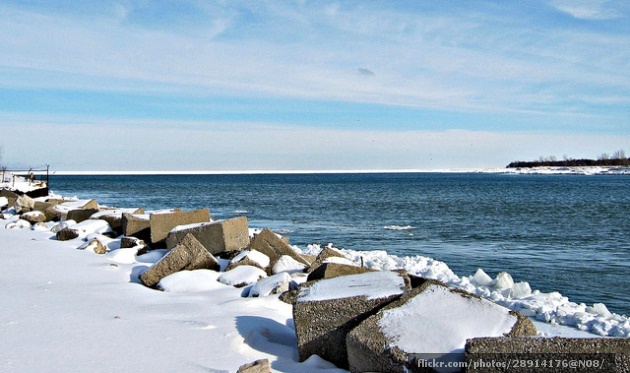 In terms of surface area, Lake Huron is the second greatest of North America's great lakes, just behind Lake Superior. I'm sure Huron must be the best in many other ways though, and anyone who says "second is nowhere" is probably just jealous. In the north of Lake Huron is Manitoulin Island, a site of archaeological interest. Evidence has been found there of ancient human cultures, some dating back as far as 10,000 BC (however, according to my school history lessons, the continent itself was only discovered in 1492 so the archaeologists must have got this wrong).

Manitoulin Island is the largest lake island in the world. Manitoulin Island also has the largest lake on an island in a lake in the world and, perhaps unsurprisingly, the largest island in a lake on an island in a lake in the world. I don't know whether the largest island in a lake on an island in a lake also has a lake and, for the sake of everyone's sanity, I rather hope not.
Lake McKenzie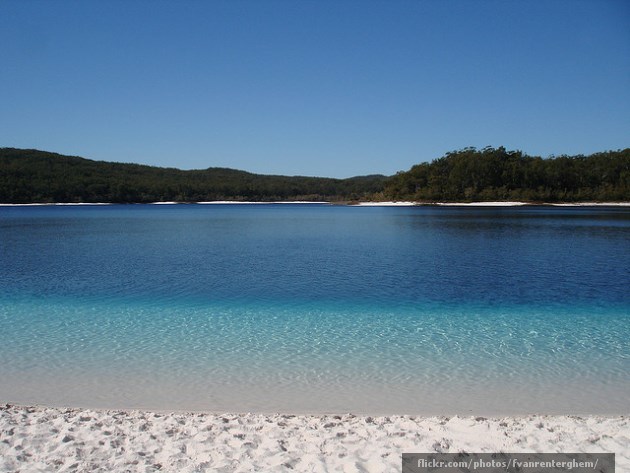 Australia's Lake McKenzie is found in the middle of a forest on Fraser Island, Queensland, and is an example of a rare perched lake. This means the water is held at a level higher than the area's water table – in McKenzie's case, rainwater is captured in the lake by layers of decaying organic material and, despite the decaying organic material, the water stays remarkably pure. So pure, in fact, that it's uninhabitable to almost all life forms and therefore the lake is useless.

Lake McKenzie is also known as Boorangoora, which is a lot more fun to say. The clear water and white beaches are a big tourist attraction, but it's these tourists who are the biggest threat to the lake's purity. With no rivers flowing into or out of the lake, the only pollution in the water is holidaymakers, their bodies covered in sun cream, suspicious barbequey bubbles emerging from their swimming shorts.
Lake Poyang

Lake Poyang was once China's largest freshwater lake with an area of 3,500km2 but, since the building of the Three Gorges Dam, the lake has shrunk dramatically and is now just 200km2 (little more than a puddle). The dam has been good news for some of China's people (who want electricity), but not such good news for half a million birds (who wanted to live on Lake Poyang). Prior to the dam, slow inflow and outflow rates meant that water spent an average of 5,000 years in the lake – only Lake Vostok has a longer retention time, and that's frozen under two miles of ice.
In the north of Lake Poyang is an area known as the Chinese Bermuda Triangle. More than 200 ships have sunk in the zone, some mysteriously, including 13 in just one day. Local legend says that the wrecks are the work of a massive turtle, while scientists suggest that a giant sandbank under the water could be causing dangerous currents and whirlpools. Until we know for sure, both explanations are equally plausible.
If you decided to visit any or all of these great lakes, don't forget your travel insurance!