Have you ever really considered where your noticeboard or wine-stopper came from? Well, it comes from holiday. To be more precise: Portugal, France, Spain and Italy, amongst other warm and dry places. If you've ever been to one of these places, you're bound to have seen a cork oak tree, aka the Quercus suber.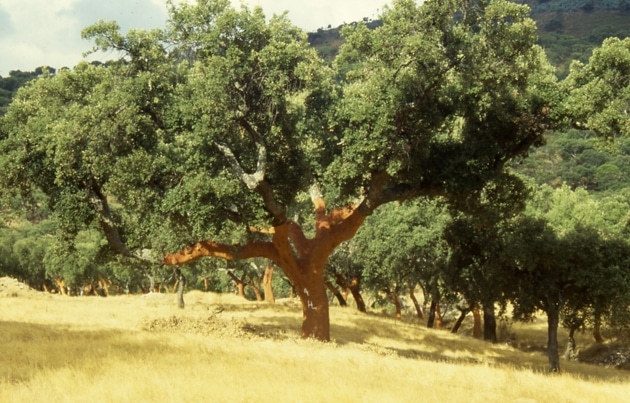 The tree has its normal-looking outer bark, then a layer of cork before you get to its inner tree bit. The reason this cork is present in these trees is for protection. Cork is water, rot, fire and termite resistant. The conditions in which these trees grow are tough. They have to get through huge temperature fluctuations, droughts, bush fires… Would you want to deal with all of that without protection?!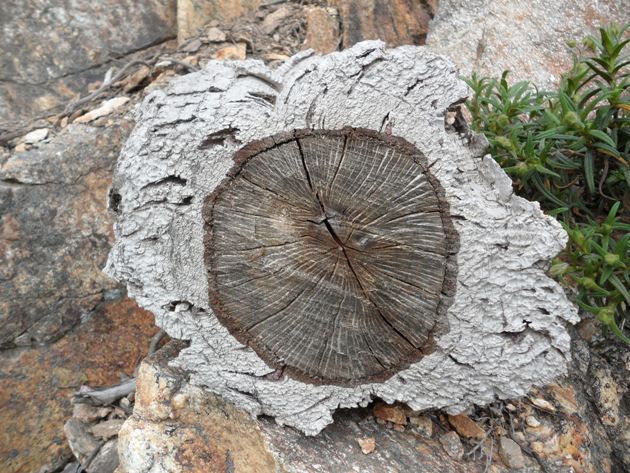 So just when I'm warming to a tree – "Ah, isn't it sweet and clever to form a protective layer like that!" – I learn about the brutal process of ripping its lovely cork from its pitiful trunk. I'll never look at a wine bottle in the same way…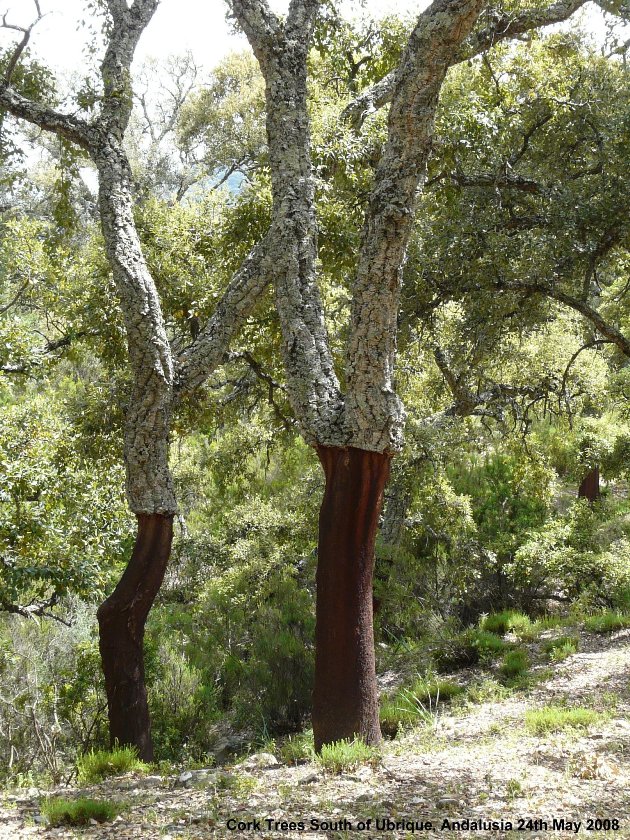 The cork can only be harvested once the tree has reached 25 years old. Its bark is sliced open and its precious bark carefully prised away. This must be done carefully; if the innards are damaged, the bark won't ever grow back and the tree will be doomed to a long, slow death. If done well, the tree can be harvested every eight to 14 years until it passes away.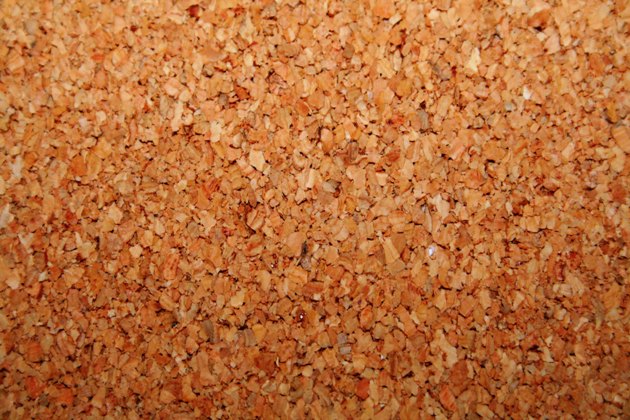 Once it has been harvested, it is boiled to soften it a bit more. Then, bottle stoppers are punched out of it – a bit like using a cookie-cutter on dough. The rest of it is mushed up together and formed into blocks to make other cork products, such as floor tiles and notice boards.
Photo credits: Joergsam (CC BY-SA 3.0), Wusel007 (CC BY-SA 3.0), Wavering (CC BY-SA 3.0) and Henningklevjer (CC BY-SA 2.5)