Our brains are very good at making connections and associations, and some places scream "Christmas" to us. There are lots of reasons for this, from the general look and feel of a place to appearances in festive film favourites. But which are the cities that make us feel most Christmassy?
New York City – USA
Spending Christmas in New York appears on many bucket lists, and it's not hard to see why. Soaring skyscrapers and swirling snow give New York a vibrant festive feeling and make for a one-of-a-kind Christmas trip.
The Big Apple has been immortalised in song, thanks to The Pogues and Kirsty MacColl's Fairytale of New York. The city is also a favourite with Christmas filmmakers. Dozens of Christmas films are set in New York, from both versions of Miracle on 34th Street to Elf and Home Alone 2. With such a solid connection to Christmas, it's little wonder so many of us want to visit New York at this time of year.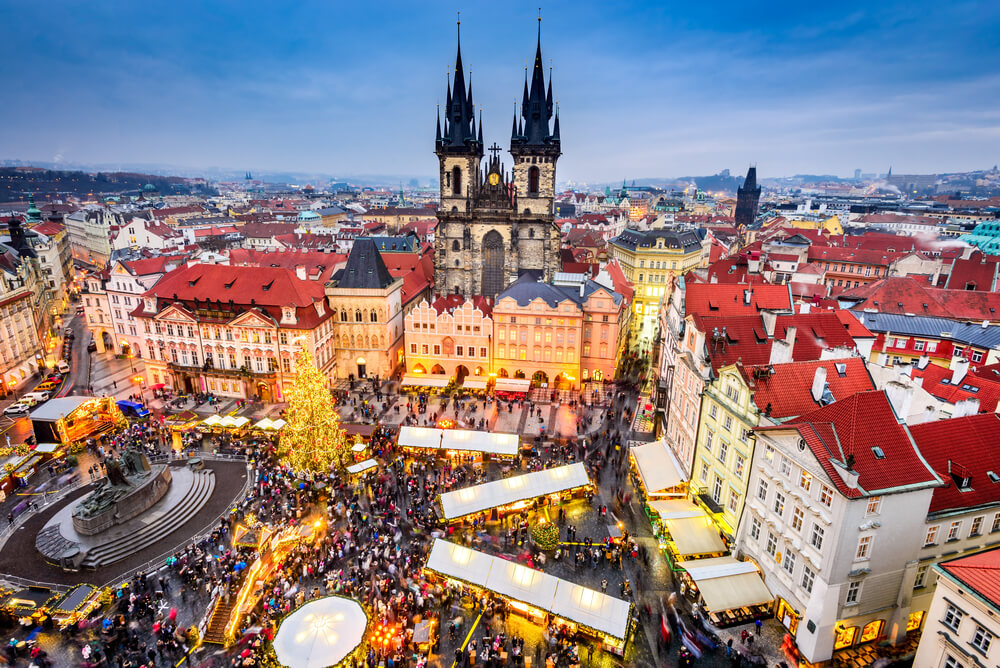 Prague – Czech Republic
With magnificent gothic architecture and a sprawling Christmas market, Prague is an incredible city to visit during the festive period. The city is full of medieval squares and streets, which look amazing bedecked in twinkling lights, making you feel at home as you explore this wonderful city.
The city is also a fantastic place to experience some Czech Christmas traditions. A traditional lamplighter lights the gas lamps in Charles Bridge at 4 pm throughout December, and St Nicholas Day is on the 5th of December. On St Nicholas Day, you can find three figures in the Old Town Square, an angel, a devil, and St Nick himself. If children have been well-behaved all year, they might get a gift from one of the figures.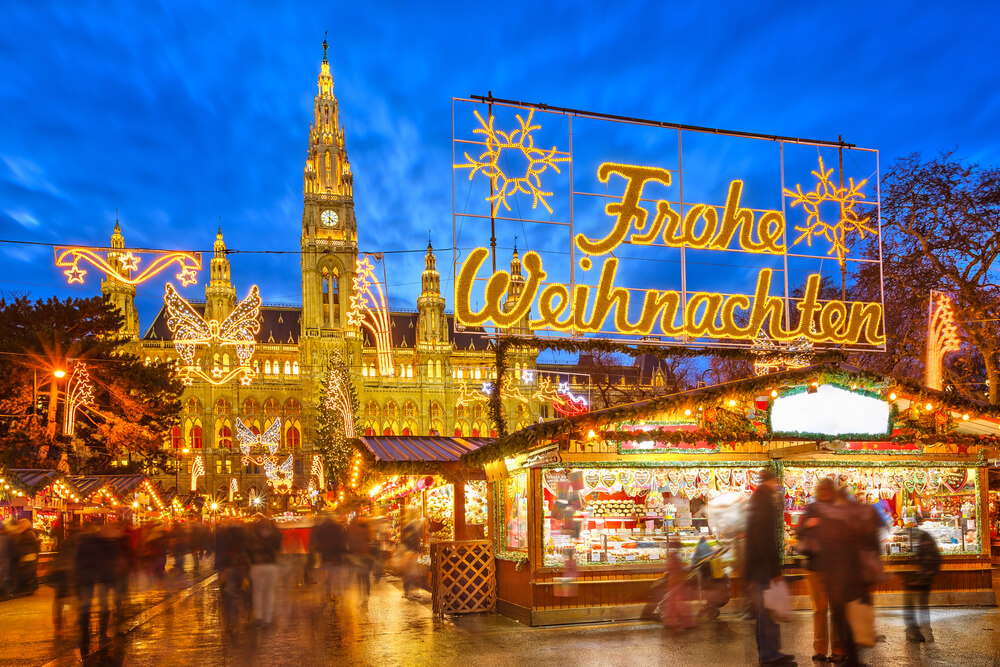 Vienna – Austria
Vienna is a truly magnificent city, and few places in the world celebrate Christmas with such an abundance of elegance and grace. The city is stunning, especially with a dusting of snow and gentle, twinkly festive lights. It's a pleasure to explore the city, or stroll through the beautiful Christmas markets, either to soak up the atmosphere or to find a perfect gift.
There's also ice skating on the Rathausplatz to enjoy and Vienna's legendary Christmas concerts in the city's many stunning churches. If neither of those take your fancy, Vienna is also home to a fantastic snow globe museum.
North Pole – USA
While it's not the North Pole, this city in Alaska is much easier to get to. The Christmas decorations are up year-round, and even the street lights have candy-cane stripes. The whole city leans into the Christmas-all-year thing, with street names such as Kris Kringle Drive and Mistletoe Lane. There's also Santa Claus House, a shop with walls covered in children's letters to Father Christmas, and a massive Santa statue outside.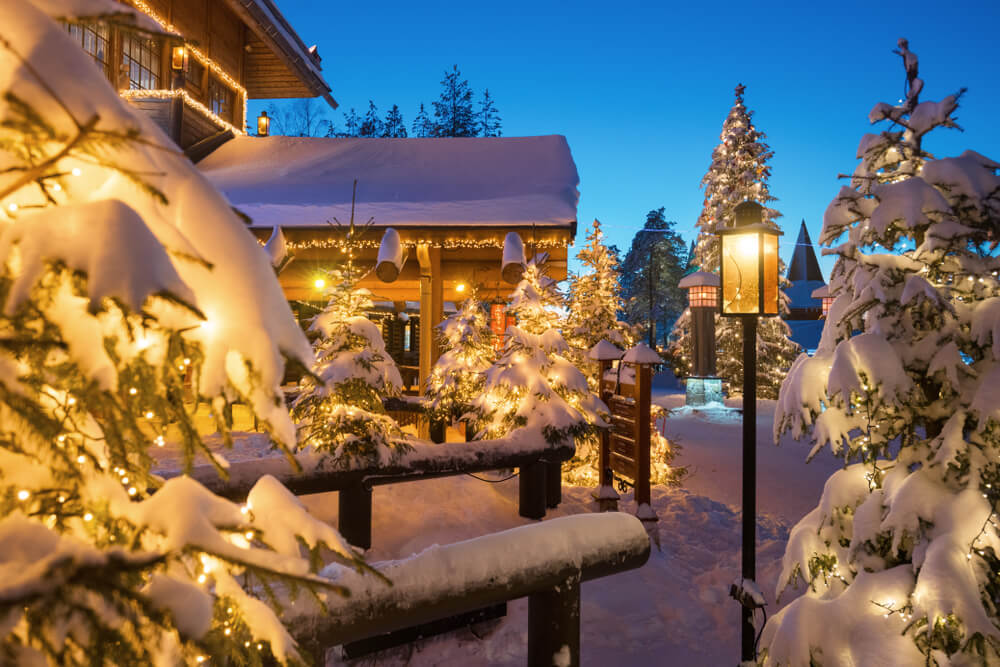 Rovaniemi – Finland
If either North Pole is too much of a trek, then you might be in luck. According to the Finns, the city of Rovaniemi is a much better option for Santa's home. Located in Lapland, just north of the Arctic Circle, this city is a festive wonderland. Between the snow carpeting, the quaint wooden buildings, and the northern lights above, it's like stepping into a Christmas card.
No matter your age, you can meet Father Christmas and his elves and reindeer to enjoy a ride on a husky sledge. Kids can even enjoy a chance to bake cookies with Mrs Claus.
Wherever you go to capture that perfect festive feeling, make sure to arrange high-quality travel insurance before you travel.