To many people, a hotel is just a necessity – somewhere to sleep and to store the suitcase while they're out exploring. As long as the room has a bed, preferably a bathroom and ideally a well-stocked minibar, it doesn't need much else. Sometimes, however, due to its location, structure or history, the hotel itself can become part of the holiday.
I once stayed in a hotel where, from the bed, you could see directly into the shower. That was a bit too exciting for me, but there are many hotels around the world that are unusual in other, less revealing ways. Here are five of them:
Jumbo jet | The Jumbo Hostel, Sweden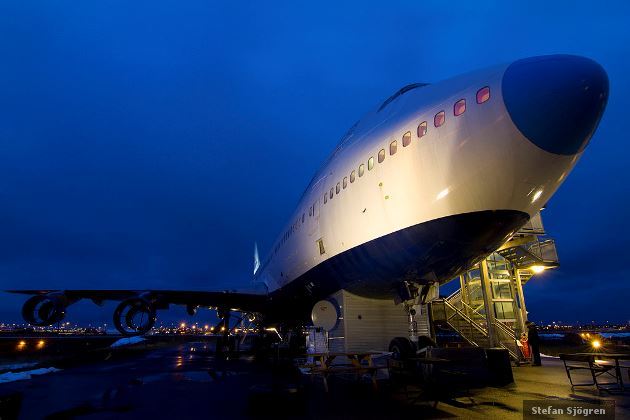 A plane with all the seats taken out may sound like the latest Ryanair PR stunt, but in fact it's a hotel in Sweden. The Jumbo hotel is permanently parked just a few minutes from Stockholm's Arlanda Airport, meaning passengers who are about to spend a whole day on an aeroplane have the opportunity to also spend the previous night on an aeroplane.

Surprisingly, the owners of "Jumbo Stay" have managed to squeeze 76 beds onto the plane. The majority of these are in dormitory-style rooms, but others are en suite and there's a special room in the cockpit offering guests the (slightly worrying) chance to "sleep like a pilot". The hotel also has a bar/café and, in keeping with most long haul flights, starts serving breakfast at 3am.
Sea fort | Spitbank Fort, UK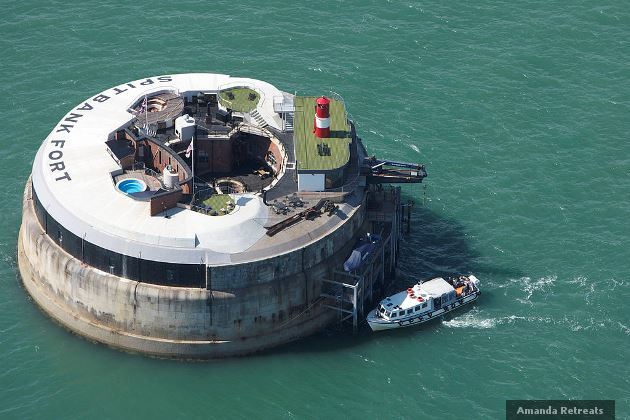 Spitbank Fort, just off Portsmouth, was built in 1878 to protect the British coast from a sea invasion. It was in operation until 1956 when, judging that the French were no longer a (military) threat, the Ministry of Defence decommissioned the site. It's now open as a luxury hotel, or the whole fort can be hired out for special occasions (assuming you've got several thousand pounds to spare – and 15 friends to invite).

A fully armoured outpost, only accessible by boat, seems like the ideal place from which to launch a socialist uprising. However, with a high-class restaurant, bar and recreation room, visitors to Spitbank Fort are quickly distracted from thoughts of revolution. The hotel also features a relaxing rooftop sauna, which hopefully isn't in use back when the site was supposed to be defending the country.
Haunted hotel | Stanley Hotel, USA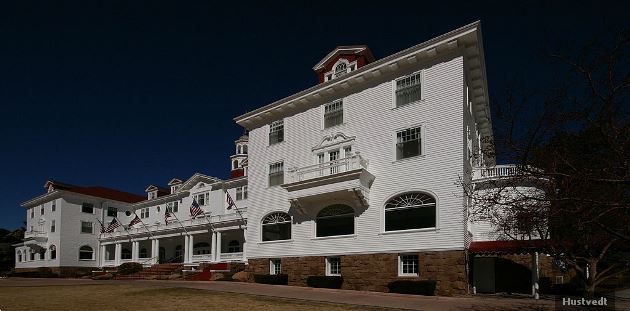 What's the most frightening thing you can find in a hotel room? A TV with only three channels? A bogie on the shower curtain? Ex-funnyman Lenny Henry, sitting on the bed, endlessly repeating that terrible poem in which he tries to rhyme the word "blast" with "bath"? True, any of these would be pretty scary, but what about turning up to find the ghost of a former cleaner? Well, that's what you get if you stay at the Stanley Hotel, Colorado.

The Stanley Hotel, inspiration for Stephen King's The Shining, is one of the world's most haunted hotels. Ghosts of previous owners, housekeepers and children have all been seen around the rooms and corridors. Guests have reported that, in the middle of the night, blankets have been taken off their bed and folded up – unusually tidy activity for a poltergeist, which somehow makes it more frightening.
Rather than shy away from its ghostly reputation, the Stanley Hotel is proud of its horror connections and plays The Shining continuously through its TVs. As well as meeting rooms and business suites, the hotel has lots of relaxing activities nearby (which is good, because we know what all work and no play makes…)
Prison | Jailhotel, Switzerland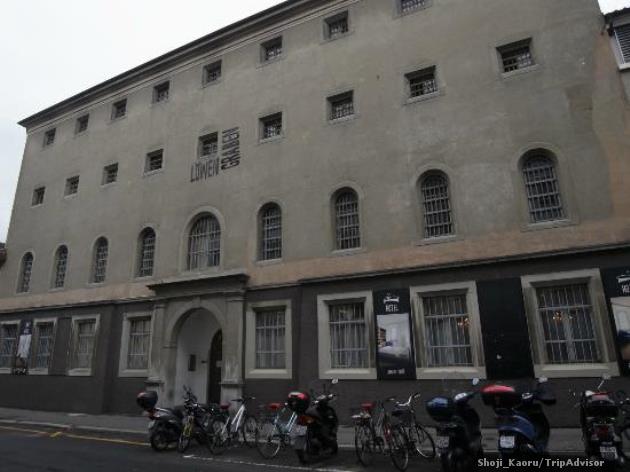 People are always saying prisons are like hotels, but nobody ever mentions the hotels that are like prisons. Surely these balance everything out? Anyway, there are many hotels in disused prisons and the Jailhotel in Lucerne, Switzerland, is one of them. Used to lock up criminals as recently as 1998, the jailhouse has been refurbished and tourists can now stay either in the cells or in a suite in the former warden's office (a sleeping arrangement seemingly designed to create division between the guests).

Unusually, the Jailhotel allows "maximum number of pets per room: 1", which is one more than most hotels. It's the perfect place if you're travelling around Europe with a guinea pig (but a slap in the face if you're travelling with two). The hotel also has a nightclub and warns that "noise-free rooms are not guaranteed"; there's a party until 8am every weekend – a clear reminder that prison is supposed to be a punishment.
Treehouse | Chole Mjini, Tanzania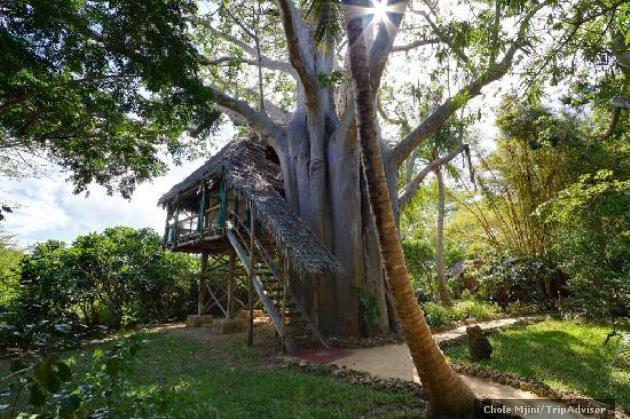 There's something very appealing about treehouses. Maybe it's that staying among the branches feels like a return to nature. Maybe the height of a treehouse creates a feeling of detachment from the real world below and this helps with relaxation. Maybe it's that you can pretend to be an Ewok. Whatever the reason, treehouses feel special and none are more special than those at Chole Mjini, Tanzania.

Located just off (curiously-named) Mafia Island, the Chole Mjini lodge features seven individually designed treehouses. The buildings make an effort to fit into their surroundings and have no electricity but (the website is quick to point out) do all have private showers and toilets. The treehouses are run as a project to benefit the local community, so guests can feel like they're contributing just by staying there – ideal for the lazy traveller with a social conscience.
Whatever type of accommodation you stay in, make sure you have travel insurance in place for your trip.