I really didn't want to get out of bed this morning. Not for the usual reason (because staying in bed would mean not going to work). I didn't want to get out of bed because it was so cold. But as cold as it gets in Westcliff-on-Sea (that's where I live, by the way), I still don't think it'd be cold enough for bubbles in a lake to freeze!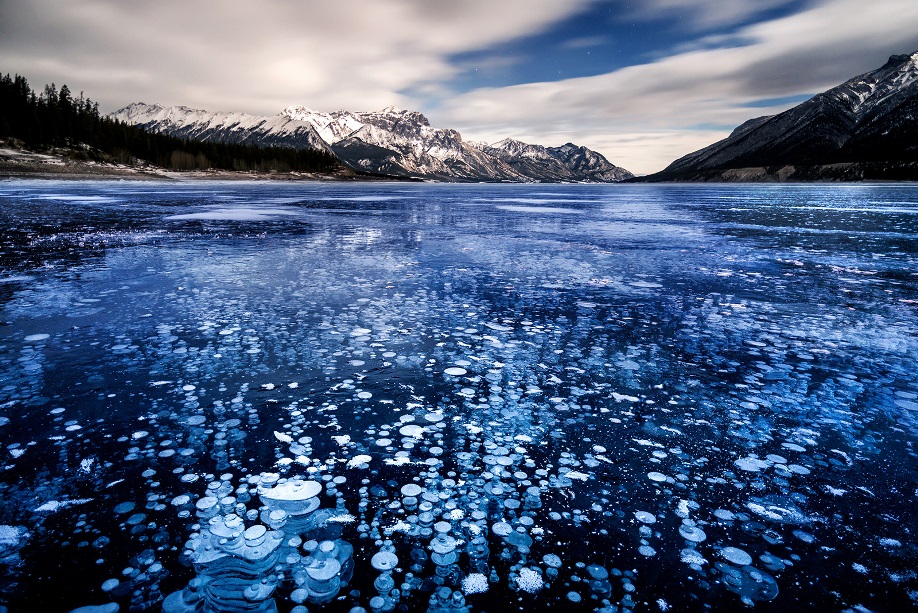 Credit: Vicki Mar
Abraham Lake is actually an artificial lake (by which I presume that means it's really friendly to your face but a total bitch behind your back) on the North Saskatchewan River in Alberta, Canada. It came about as a result of the Bighorn Dam (no comment), which was built in 1972. It was named after Silas Abraham, who lived nearby in the 19th century.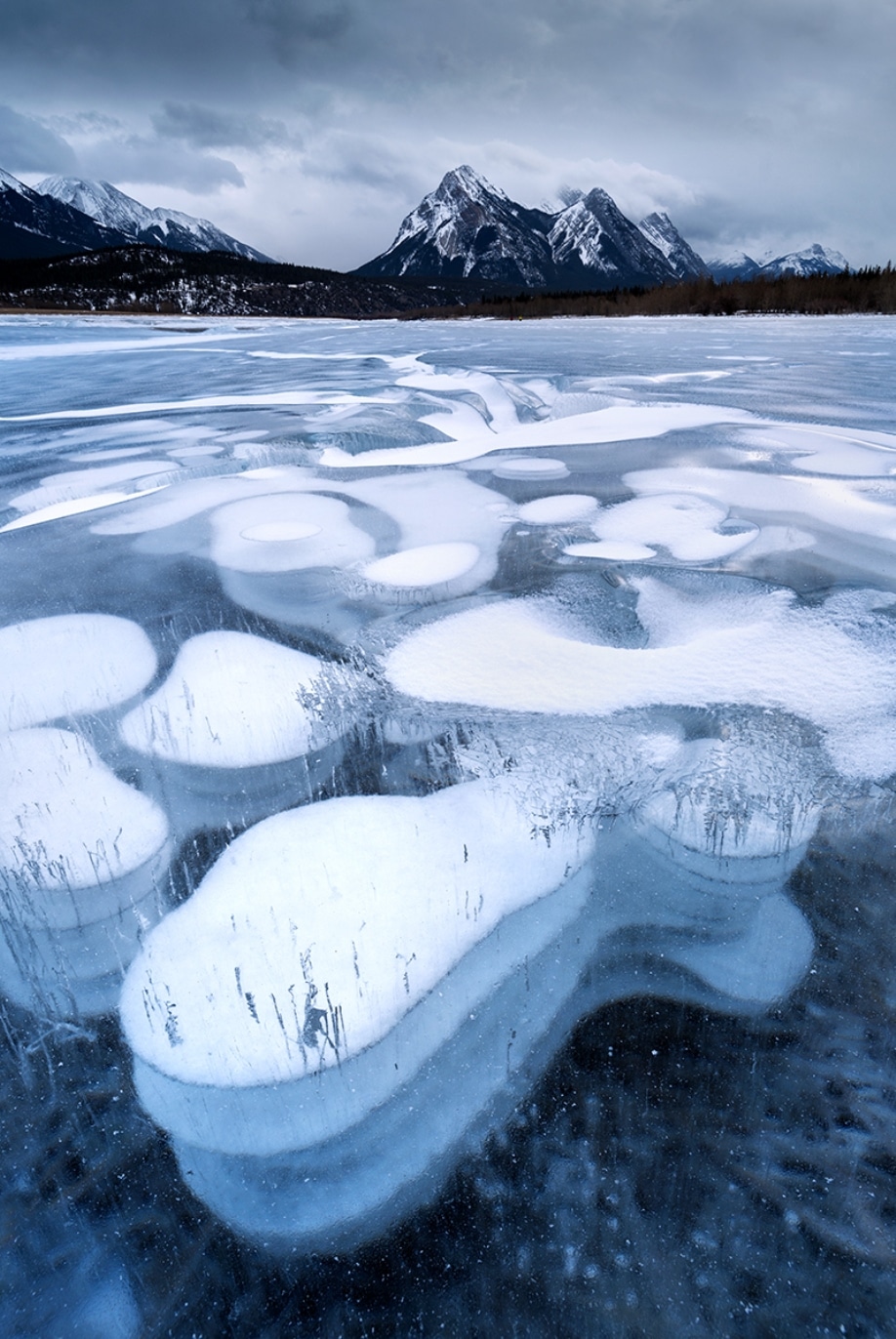 Credit: Vicki Mar
This is all very interesting, but what about the bubbles? This incredible phenomenon is caused by plants on the lake's bed, which release methane gas. As the gas rises to the top of the lake, they freeze solid in the winter as they get close to the very cold surface. And as the weather gets colder, more bubbles are formed and stack beneath the others.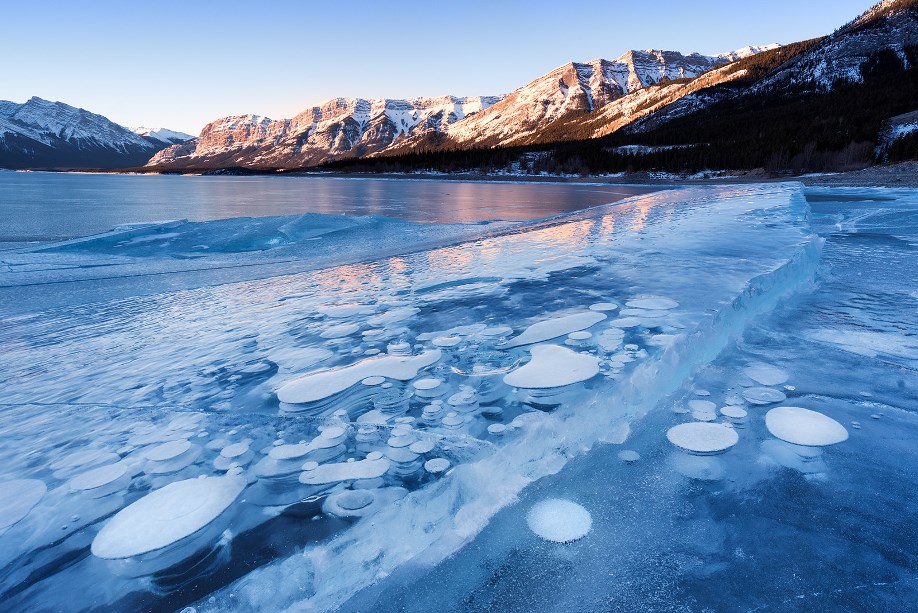 Credit: Vicki Mar
Needless to say, the sight has made the lake a very popular place for photographers. (If you're going soon, don't forget to take some snaps or arrange your travel insurance.)
Credit: Vicki Mar