Well, it's all downhill from now, isn't it? Last weekend, we had the longest day of the year. It was grey and cloudy; daylight hours well spent, then! Let's hope it wasn't cloudy in the city of Bari in Italy, though.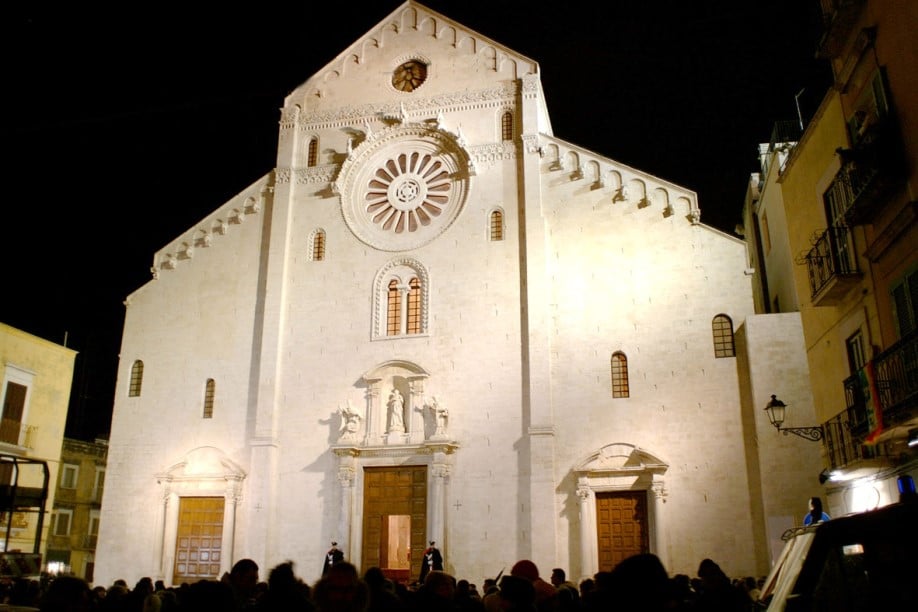 Bari Cathedral. Credit: Podollo
Every year on June 21st at 5pm, the sunlight (if it isn't cloudy) streams through the rose-shaped window at the front of the cathedral of San Sabino. It projects on to the marble floor in front of the altar, perfectly matching up with the design of the floor. Even if you don't manage to get to visit in June, make sure you have travel insurance sorted.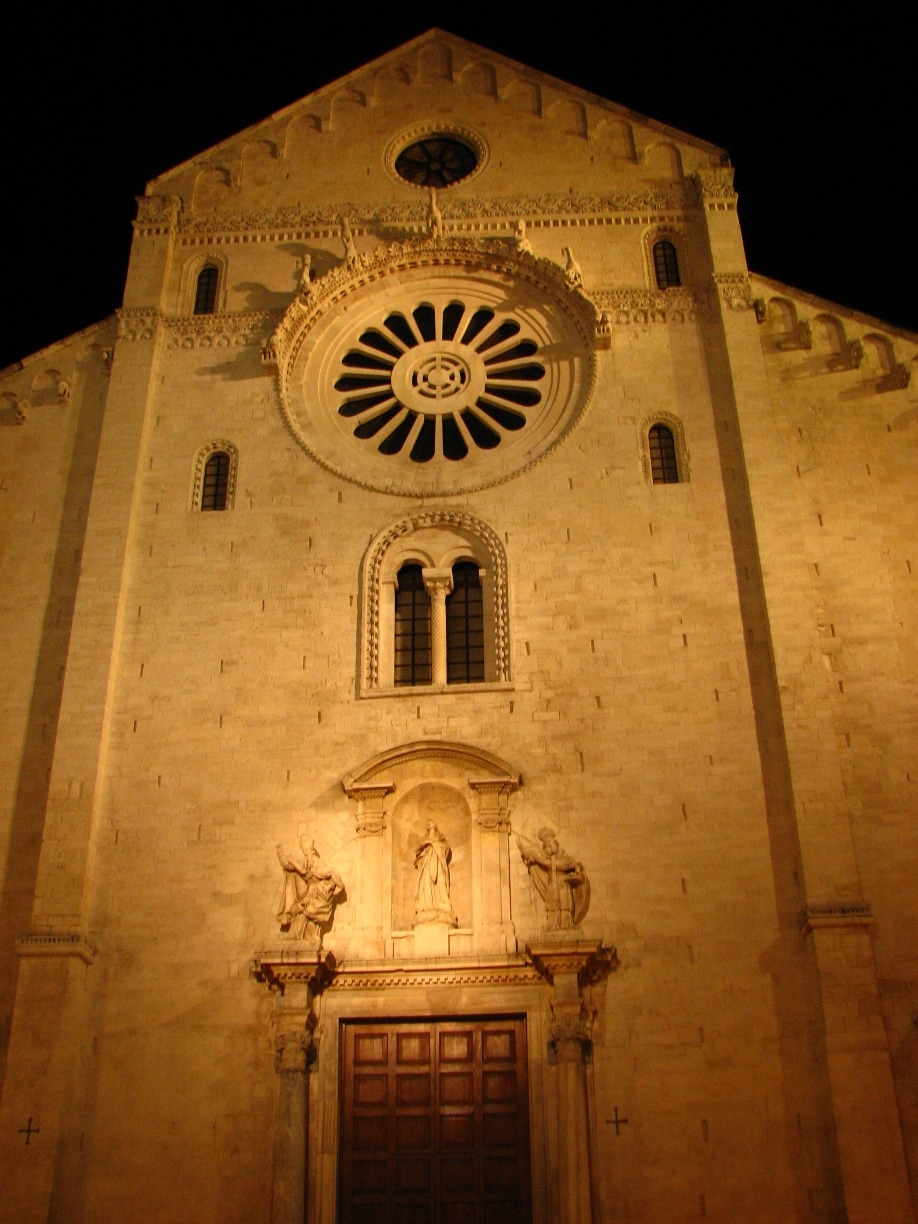 Bari Cathedral. Credit: Jeremy Thompson
I imagine it's very satisfying to see. I like it when things match. From what I can tell, this alignment is quite a big deal; the cathedral gets packed and a dancer performs on the mosaic floor, and there is some wafting of religious scents.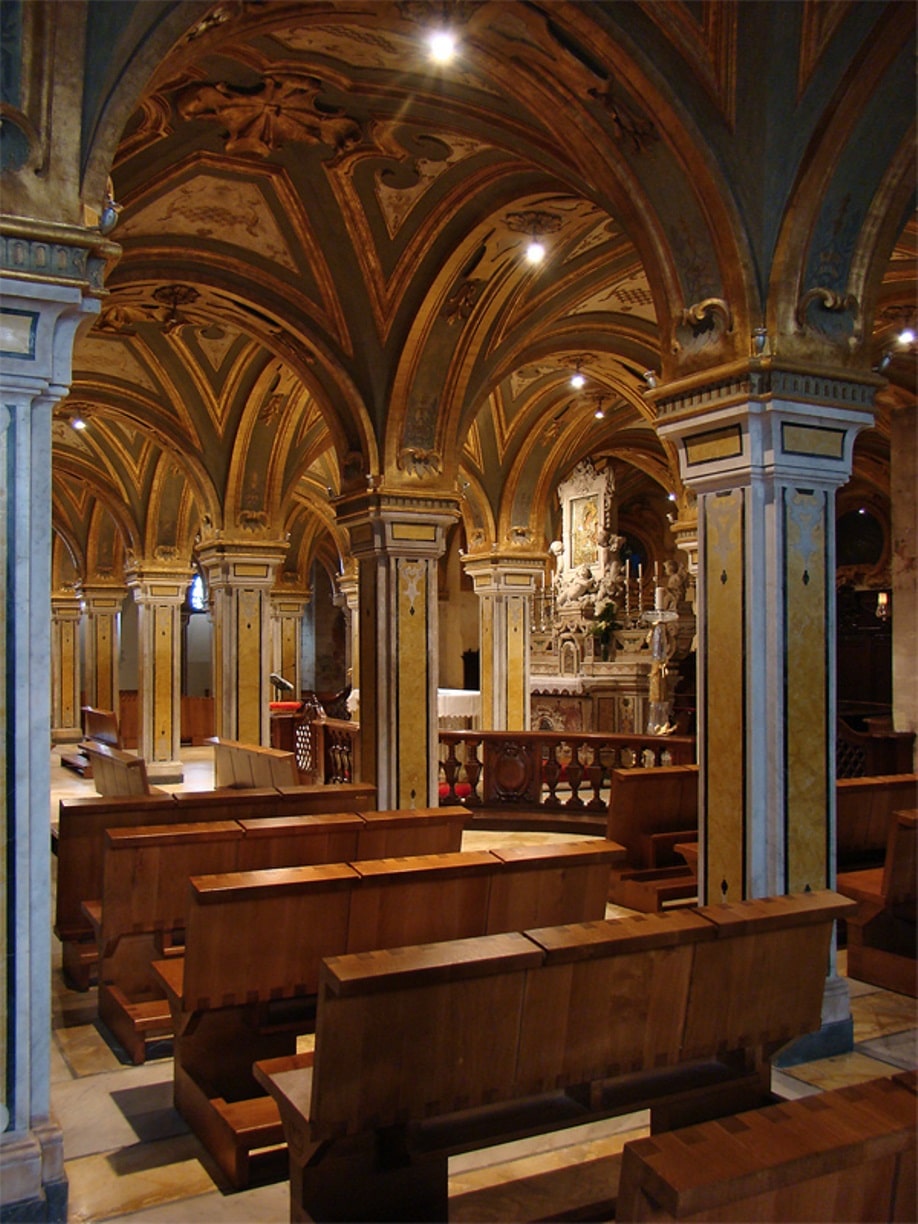 Bari Cathedral's crypt. Credit: Tango7174
Even without the yearly window/floor alignment San Sabino cathedral looks like an interesting and beautiful place; it holds the relics of Saint Sabinus himself!