You're probably wondering why I've put "apple" in quote marks like that… Well, it's because Illa de la Discòrdia is not actually an apple at all. It's actually a block of buildings in Barcelona's Eixample District. A pretty unusual block, as it happens… Still confused about the "apple" bit? Don't worry – I'll come to it.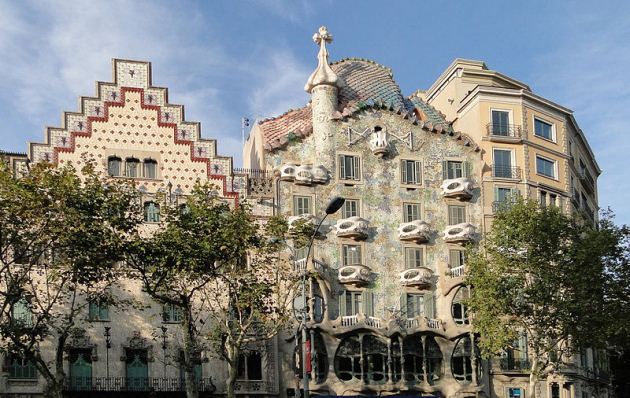 Illa de la Discòrdia, which is on the Passeig de Gràcia avenue, is famous for containing four buildings, each of which have been designed by four of Barcelona's most important Modernista architects – Lluís Domènech i Montaner, Antoni Gaudí, Josep Puig i Cadafalch and Enric Sagnier (and I don't know how to pronounce any of their names properly, if you're wondering…) The four architects' styles are completely different, and the four buildings don't exactly go together. Hence the "Discòrdia" (discord)!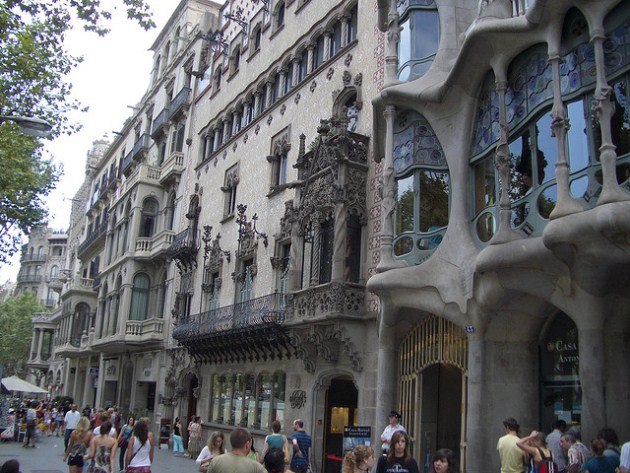 Casa Lleó-Morera was designed by Lluís Domènech i Montaner. The original building was constructed in 1864 and the renovation was finished in 1902. Its name comes from the lions (lleó) and mulberry trees (morera) which feature in the building's decorations.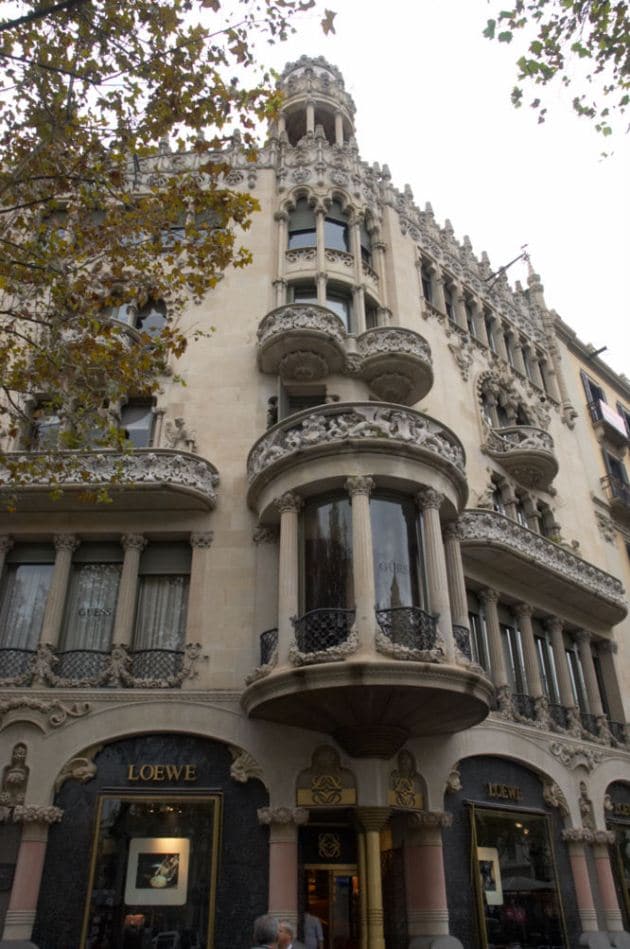 Casa Mulleras, which was designed by Enric Sagnier and finished in 1911, is arguably the most ordinary looking of all the buildings: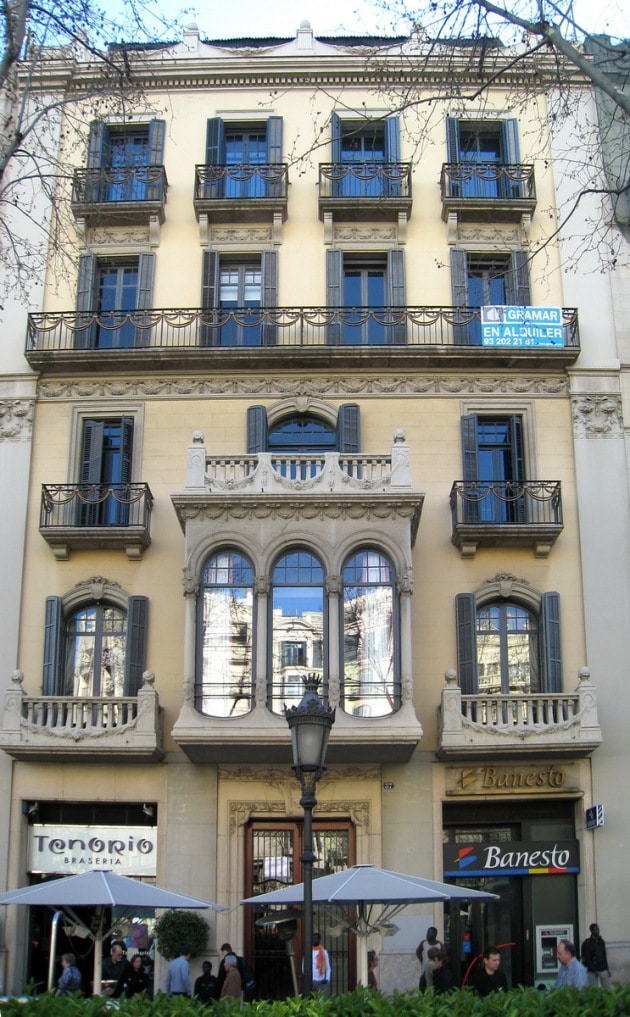 Casa Amatller was originally built as a residence for chocolatier Antoni Amatller in 1900 and was designed by Josep Puig i Cadafalch: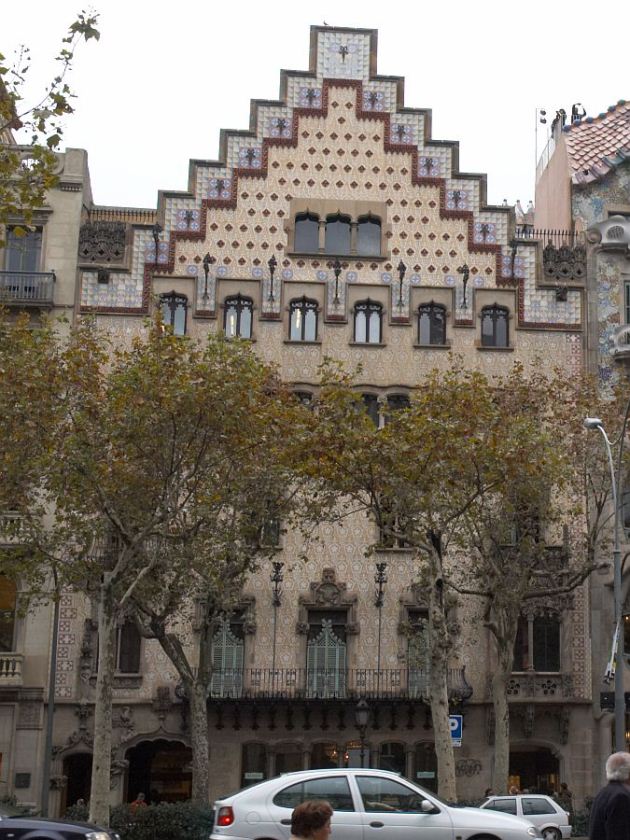 The final building, Casa Batlló, is the most famous and – in my opinion – by far the strangest looking! It was designed by Antoni Gaudí in 1906. Its local name is Casa del ossos (House of Bones) because it has a "visceral, skeletal, organic quality!"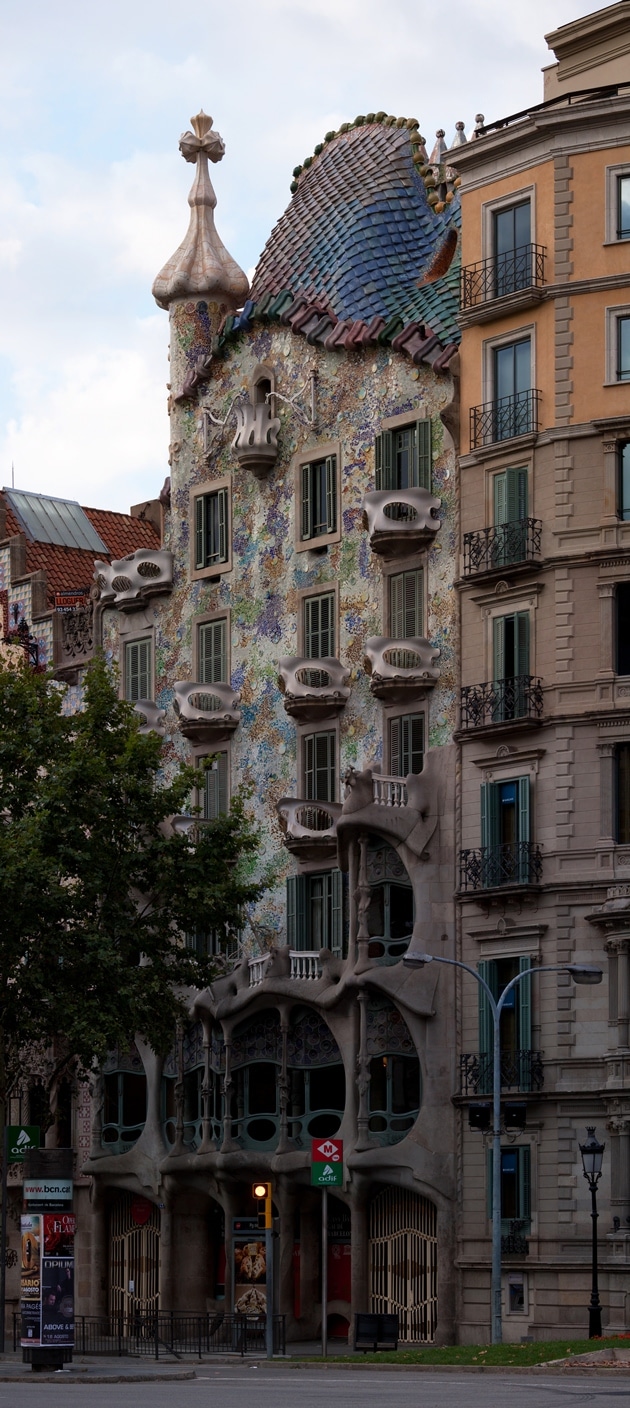 "Yes, this is well and good, but where does the apple come into it, for goodness' sake?", I hear you ask!
Illa de la Discòrdia, which is the Catalan name for it, is called Manzana de la Discordia in Spanish, and "manzana" has a double meaning; it means both a city block and also an apple! The Spanish name (Apple of Discord) is a reference to an ancient Greek myth.
The Golden Apple of Discord was inscribed with the words "to the fairest" by the goddess Eris, who then tossed it into the middle of Peleus and Thetis's wedding. This caused Aphrodite, Athena and Hera to fight over who the apple was meant for, supposedly causing the Trojan War. I wonder if the Trojans had travel insurance?
Photo credits: Bernard Gagnon, C Pirate, Argyriou, Amadalvarez and Massimo Catarinella