Our capital city is London and, at the moment, everyone seems to be OK with that. There aren't currently any plans to move it somewhere else. Although, I suppose we'll have to wait to find out who the new mayor's going to be before we make any assumptions. But a country suddenly moving their capital city elsewhere isn't completely unheard of – it's exactly what they did in Burma almost a decade ago.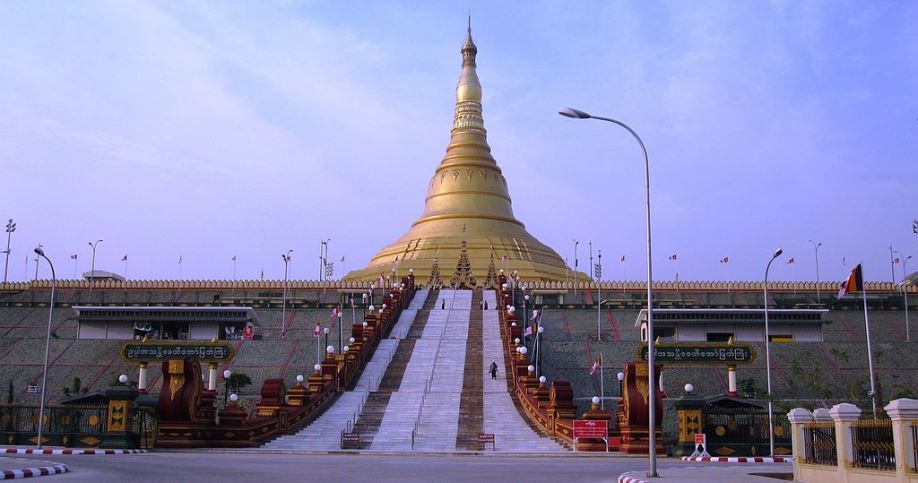 Uppatasanti Pagoda. Credit: DriverDave
Until 2005, Burma's capital city was Rangoon (known locally as Yangon), but in November of that year, they suddenly named a field 200 miles north as the new capital city. The country's military government began moving some of its ministries on 6th November 2005 at exactly 6.37 in the morning (apparently, this specific time is considered to be astrologically lucky). Five days later at 11am, 1,100 military trucks carrying 11 battalions and 11 government ministries (I'm assuming 11 was the lucky number this time) left the old capital, set for the new one.
A few months after the hasty move, the Burmese government decided they probably needed to give the new capital city a name – so they picked Naypyidaw (officially spelled Nay Pyi Taw), which translates as "royal capital" or "seat of the king".
A lot of thought has clearly gone into the planning of the city. It's divided into zones – residential, military, ministry, hotel and shopping. The city also includes an international zone consisting of almost five acres of land for embassies and UN missions (so far, only Bangladesh has set up an embassy there). The roofs of the apartment buildings are colour-coded depending on the jobs of the people who live in them – for example, people who work in the Ministry of Health have blue roofs and people who work in the Ministry of Agriculture have green roofs. Naypyidaw is also home to the largest zoo in Burma, a National Herbal Park, a water park, a gem museum, and a water fountain complex which hosts a musical light show each night.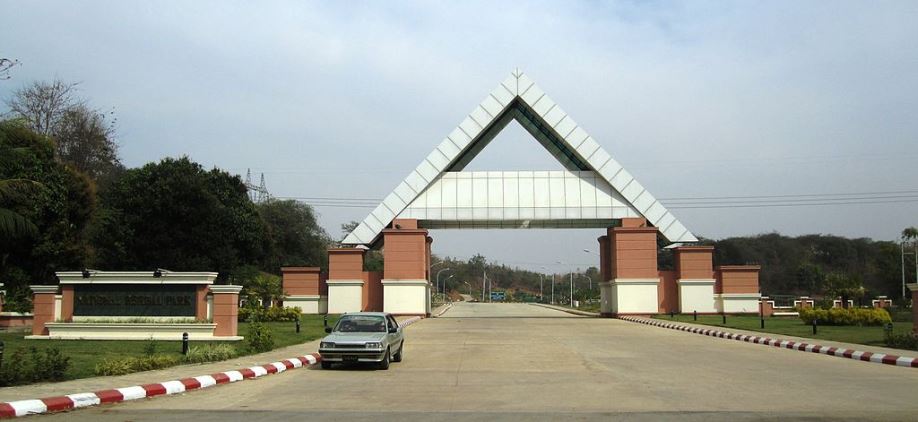 National Herbal Park. Credit: DriverDave
Despite the fact Naypyidaw has been Burma's capital city for almost 10 years, much of it is still a ghost town. The government's official records state that it's home to 924,000 people, but photos taken in the city show nothing but empty streets. Judging by the photos I've seen, rush hour on the city's 20-lane highways seems to consist of two women with brooms and a man on a rickety bicycle. I shouldn't think getting to work on time would be a problem… Naypyidaw almost had a metro system, which would've been the country's first, but it was cancelled due to… yes, lack of demand. Presumably, the man on the rickety bicycle was happy with his current mode of transport.
No one's quite sure why the Burmese government decided to move the capital. The official reason that's been given is that Rangoon was becoming congested and didn't allow for much growth. If this really was the reason, they've made a good choice – Naypyidaw has no congestion (because no one lives there) and plenty of room for growth (because no one lives there).
It's also been said (unofficially) that the capital might have been moved to the centre of the country so it was safer from foreign attack (Rangoon is near the coast), or that the design of the new city was intended to make revolution and overthrow much harder. Whichever capital city you decide to visit, ensure you have travel insurance sorted before you leave.