Commonly known as the world's most dangerous road, North Yungas Road is a 35-mile stretch between La Paz and Coroico in Bolivia and is estimated to claim the lives of 200-300 travellers every year.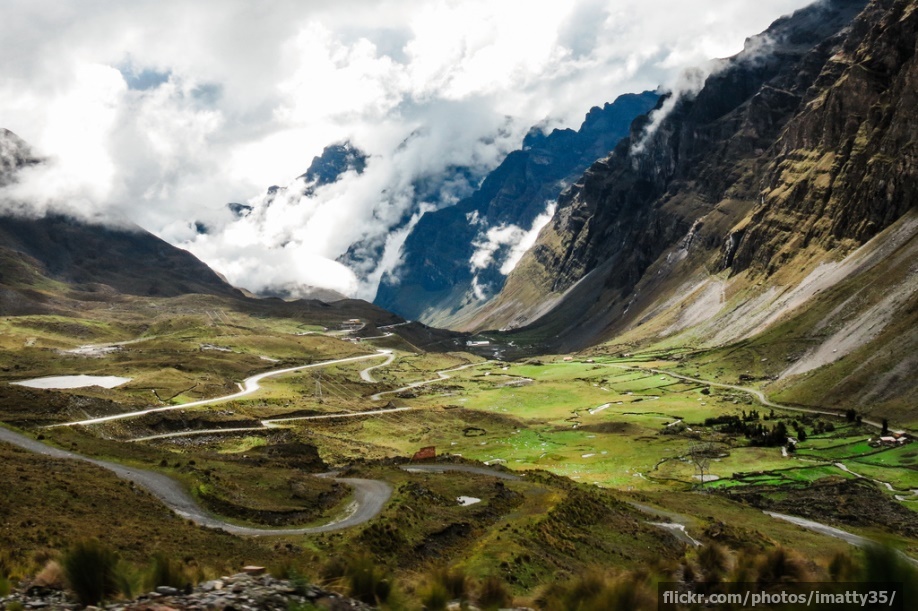 North Yungas Road was cut into the side of the Cordillera Oriental mountain chain in the 1930s, during the Chaco War, by Paraguayan prisoners – impressive!
Many sections of the surface are unpaved and lack guardrails. The route resembles a rough, dirt track more than a road. (I don't like walking along a road without guardrails let alone a gigantic, dusty cliff!) On its upper reaches, the clouds hug the cliff edge, obscuring the abyss. To the left, there is an unobstructed 600m drop off a cliff while on the right, a vertical rock face. Aside from the huge, almost certain death drop, this road has a magnificent landscape view.
During the rainy season, from November through to March, warm and humid winds from the Amazon bring heavy rains and fog which can severely hinder visibility. Water runoff can cause mudslides, tumbling rocks and small waterfalls to rain down the cliff sides. In the summer, rock falls are common and vehicle dust limits visibility as well. Great! This just gets better and better!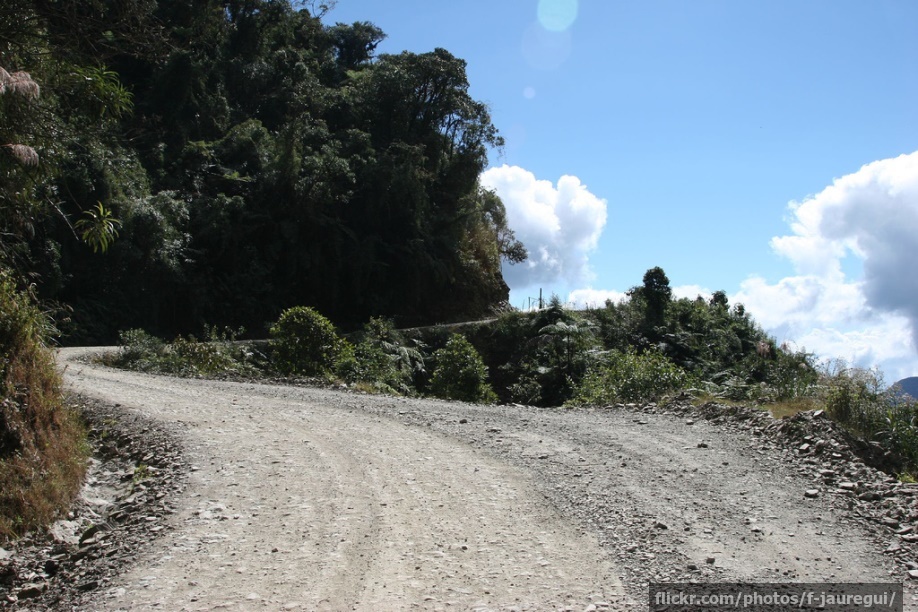 While the rest of Bolivia drives on the right side, one of the local road rules specifies that here vehicles drive on the left. A driver on the left has a better view of the edge of the road. Furthermore, descending vehicles never have the right of way and must move to the outer edge of the road. This forces fast vehicles to stop so that passing can be safe. And I thought driving in England was a nightmare!
Drivers will likely encounter groups of cyclists during the treacherous journey. Cycling the so-called "world's most dangerous road" is now one of the most popular activities for backpackers in Bolivia. Tour operators lead rides along the road, marketing the experience as an extreme sports challenge.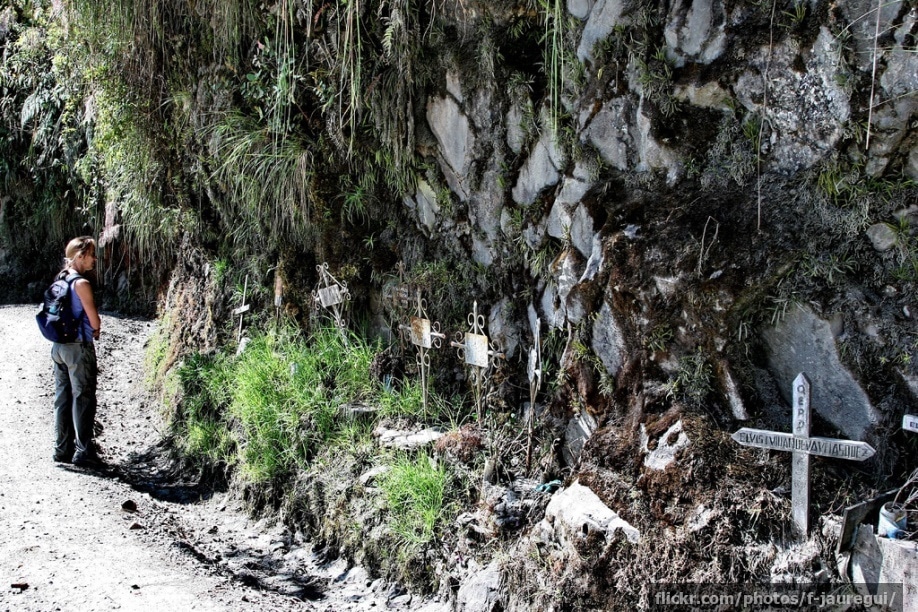 Bolivia is not known as a mountain biking destination. However, it is the destination for many to gain bragging rights as having ridden down the world's most dangerous road. Few who go are advanced mountain bikers; many haven't been on a bike since they were kids! The views are impressively beautiful and the thrill is amazing, nevertheless there is still danger. There are no official figures for the number of deaths but the first tour company to offer the ride, Gravity, says 18 backpackers have been killed since cyclists began tackling this dangerous road. Other tour companies estimate the figure is slightly lower or higher than that. To be honest, I'll probably give this thrill-seeking business a miss and enjoy a nice cup of tea in the garden. Even if you're not riding on the most dangerous roads, pick up your travel insurance before you leave.