When I come back from a holiday, I try my hardest to recreate as much of it as I can. I rustle up the food, I drink the appropriate beverages, and I snack on the 22 bags of Lays and Cheetos (crisps) I've brought back. I might even listen to some local music. Now I've discovered it's possible to smell like my holiday too! Take a look at the examples below for some inspiration. Sadly, I've not managed to smell them all personally…
The Mediterranean | Fig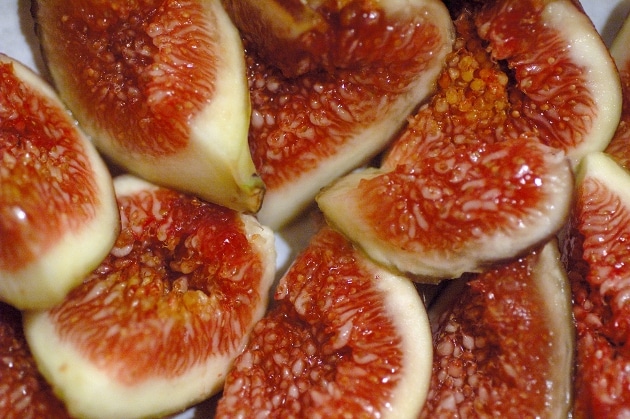 Photo credit: Eric Hunt (CC BY-SA 2.5)
Fig trees are very common in the Mediterranean, and if you've ever been to Greece, you are bound to have seen one, even if you didn't realise it! The smell of a fig's leaves and fruit warmed up by the sun reminds me so much of holidays, it has become a smell I actively seek when I'm away! Unfortunately, I can't spend my days next to a warmed up fig tree, so I've located these instead:
Wild Fig & Cassis, Jo Malone (M/F)
Cassis, wild fig and pine. An earthy green scent.
Premier Figuier, L'Artisan Parfumeur (F)
Fig leaves, sandalwood and almond milk make for a ripe but not-too-sweet scent.
Philosykos, Diptyque (M/F)
Fig leaves, green figs, sap and white cedar tree. A fragrance that captures the essence of a fig grove.
The Caribbean | Coconut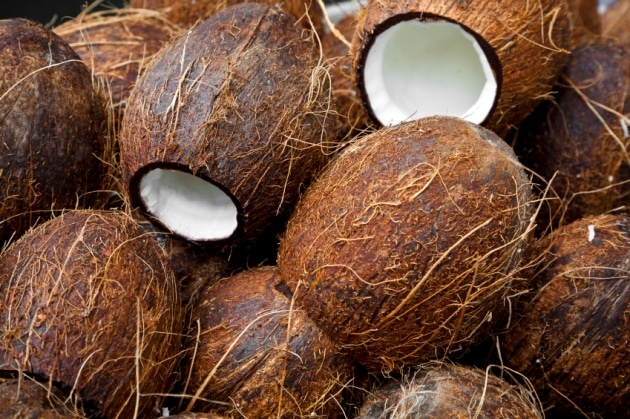 Caribbean cuisine is big on coconuts. Almost all of the coconut is used in some way or another, and the bits that are inedible are used for other things such as mats, rope, brushes, fuel and so much more. In fact, sometimes the coconut palm is referred to as the tree of life. The smell of a coconut is certainly evocative of a warmer climate, and as it's so often used in suntan lotions, it's bound to bring back a few holiday memories.
Virgin Island Water, CREED (M/F)
Copra (the white insides of a coconut), lime and mandarin with a hint of rum. This fragrance is tropical without being tacky. Coconut, coconut, coconut and a touch of vanilla. If you like the smell of coconut then this is for you!
Coco Extreme, Comptoir Sud Pacifique (F)
Coconut, coconut, coconut and a touch of vanilla. If you like the smell of coconut, then this is for you!
Bronze Goddess, Estee Lauder (F)
Coconut, citrus and caramel. This has got a definite whiff of suntan lotion about it which should bring back happy memories!
North Africa | Spice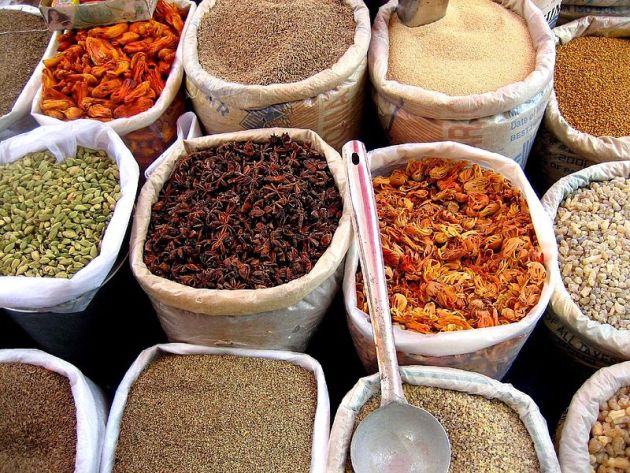 Photo credit: judepics (CC BY 2.0)
Imagine the smell of a Moroccan bazaar. Not the meaty or carpety bits, but the bit where they sell all the spices. Herbs and spices are a huge part of North African cuisine, and the scent of them being sold in the market can be quite a heady mix. It might be a love-it or hate-it smell, I suspect. Despite originating from a warm country, I can't help but think this might be an ideal fragrance for a cold winter's day.
Piper Nigrum, Lorenzo Villoresi (M/F)
Anise, peppermint, fennel, nutmeg. Unique and comforting.
Parfum Sacré, Caron (F)
Pepper, cinnamon, musk, rose. A warm, opulent scent.
L`air du Desert Marocain, Tauer (M/F)
Coriander, cumin and vetiver make a rich and incensey fragrance.
Scandinavia | Cold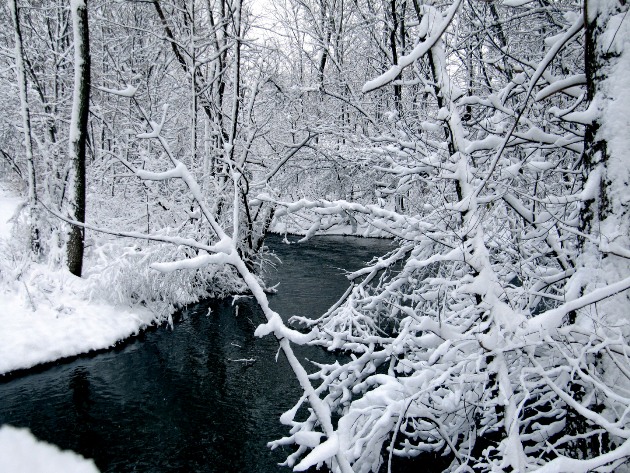 Photo credit: rkramer62 (CC BY 2.0)
So this isn't so much of a smell but a feeling. But I think you can get the feeling from a smell. In northern Norway, even in midsummer, the mercury rarely peeks above 14 degrees centigrade, and it spends much of the time in the minus figures. There's plenty of snow too. I'm not entirely sure how many people would enjoy smelling 'cold'; I think it might be an acquired taste/smell!
Iris Silver Mist, Serge Lutens (M/F)
Iris, wet earth and plant roots. Although floral, this scent is said to be cold and melancholy.
Snow, Demeter Fragrance Library (M/F)
Snow, dust, earth. It's hard to imagine this fragrance but having owned it, I can confirm that it really does smell cold like snow!
Geir, Geir Ness (M)
Herbs, wet wood and natural oils capture the crisp air of the Norwegian mountains. The tagline for this fragrance is 'The power of Norway'.
Eastern Asia | Cherry blossom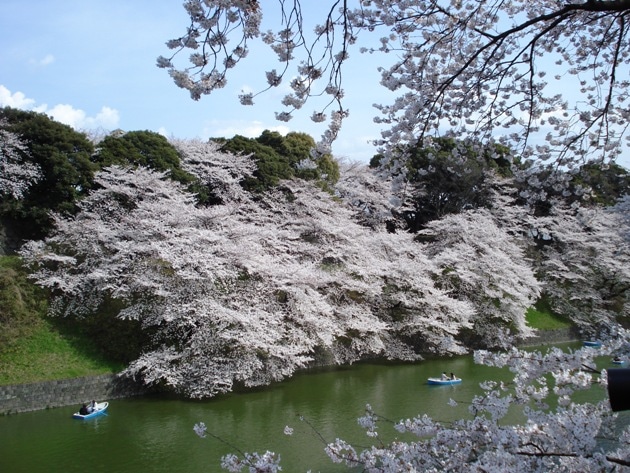 Cherry blossom is celebrated all over Eastern Asia, but particularly in Japan and China. There is a very old Japanese tradition of picnicking under a blossoming cherry tree, which was originally the preserve of the elite but gradually filtered down to the commoners too. Cherry blossom is revered to such an extent in Japan that the blossom season is considered a festival, with blossom reports indicating the best places to see the blooms.
Cherry Blossom Eau de Toilette, l'Occitane (F)
Cherry blossom, freesia and blackcurrant make a fresh and fruity aroma.
Feraud Paris, Louis Feraud (F)
Pear, pink pepper, grapefruit and cherry blossom make a nice spring fragrance.
Japanese Cherry Blossom, The Body Shop (F)
Fuji apple, cherry blossom and sandalwood – a warm floral scent.
If you plan on enjoying any of these scents in their natural locations, don't forget your travel insurance.