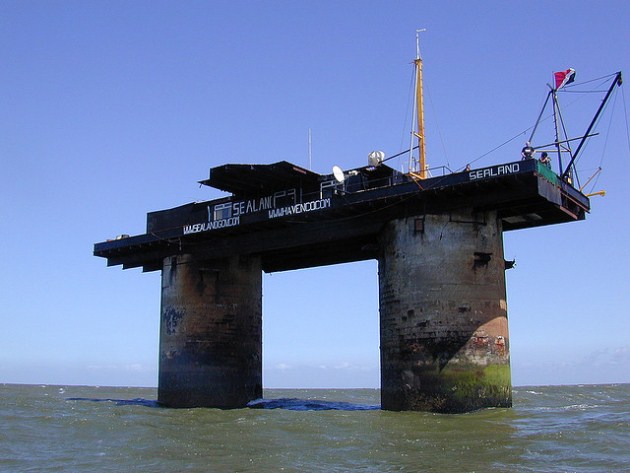 Anyone who has been to a few quiz nights has probably encountered the question "what is the smallest nation in the world?" Answer: Vatican City, right? Well, perhaps not, as there is an "island" that's been making claim to this envious title. So please stand aside, Your Holiness, whilst I investigate!

The Principality of Sealand, a former second world war naval fort in the North Sea, has been making claims to its territorial independence since it was purchased from the UK government in the 1960s. Although this "nation" is only a baby by world history standards, the five decades since its inception have included diplomatic scuffles, attempted invasions and even a government in exile!

After the naval platform was purchased from the UK government, its owner, Paddy Roy Bates, decided to create his own sovereign state, taking advantage of the fact the fort was seven miles from the UK coast, which at the time meant it resided in international waters. In the process, the owner also changed his name to something more regal – Prince Roy!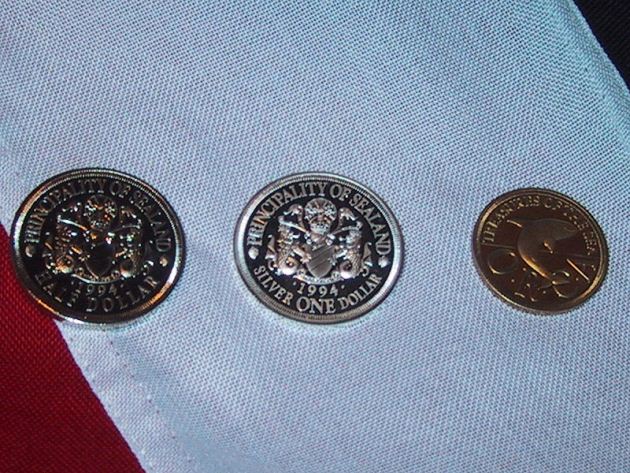 However the legality of Sealand has always been a contentious issue, with no other nation officially recognising its sovereignty. In spite of this, the "royal family" of Sealand claim de facto recognition of its sovereignty, as a UK court ruled that the fort was outside of UK jurisdiction. A German diplomat also visited the fort on official diplomatic duty to negotiate the release of a German hostage, who was captured after a failed coup attempt!
Questions over legality aside, visitors entering Sealand are treated the same as visitors entering any other country, having to be processed through border control (which in Sealand's case, is a room which also doubles as the fort's kitchen). Passports are also stamped with the official Sealand seal.
Of course, no nation would be complete without a flag, which in Sealand's case is a fetching red, white and black horizontal-striped design. There is also a national anthem and motto, E Mare Libertas ("From the Sea, Freedom").

Incredibly, the principality also issue their own passports, stamps and currency. Although I'm not sure if the Post Office would be willing to exchange a Sealand dollar back into sterling!

There are also a number of athletes around the world who represent Sealand when competing in official competitions. In 2007, Michael Martelle competed in the World Cup of Kung Fu representing Sealand, winning two silver medals. The Sealand flag was also carried to the top of Muztagh Ata in China by the mountaineer Slader Oviatt.
Sealand is currently governed by Prince Roy's son Prince Michael and earns its income by selling diplomatic titles and hosting data and internet services. So anyone wishing to gain a lordship will now know where to look.
No matter how big or small the country you visit is, don't forget your travel insurance.
Photo credits: octal