I have often stood at train stations cursing the delay of my train, or queued behind miles of road traffic and wondered if there was another way. You might have wondered this too… Teleportation devices, computer-chauffeured travel booths, time travel (complete with travel insurance) and hovercrafts must all be rapidly approaching our horizon, surely… But in the meantime, some wacky ideas have sprung into life to make our lives more convenient. Here are my favourite, which also happen to be the wackiest!
Wuppertal Suspension Railway | Germany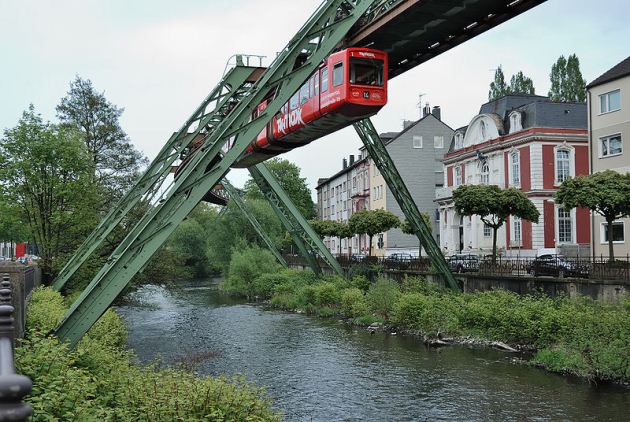 What do you if your town has a flood-prone river and is built on incredibly hilly terrain? Well, I think a zip line might help with the getting downhill bit, but perhaps not the problem of going uphill. Therefore, instead of the zip line idea, the German town of Wuppertal came up with the town's "floating train" system.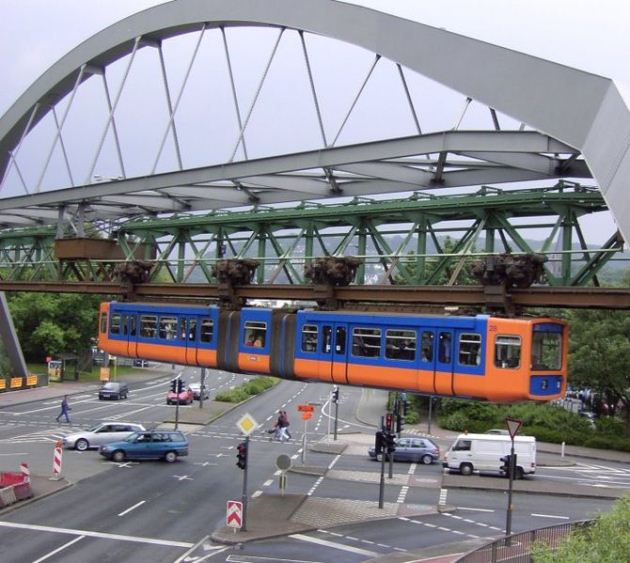 As the world's oldest monorail, it has been in operation since 1901 and survived two world wars. One of its most celebrated passengers was Tuffi the elephant, who managed to break through the side of the carriage, falling 12 metres into the river below. Thankfully, Tuffi was returned to the circus unharmed! Unfortunately, wild animals aren't a common occurrence on this transport system, but it still attracts 25 million travellers annually.
Central-Mid-levels escalators | Hong Kong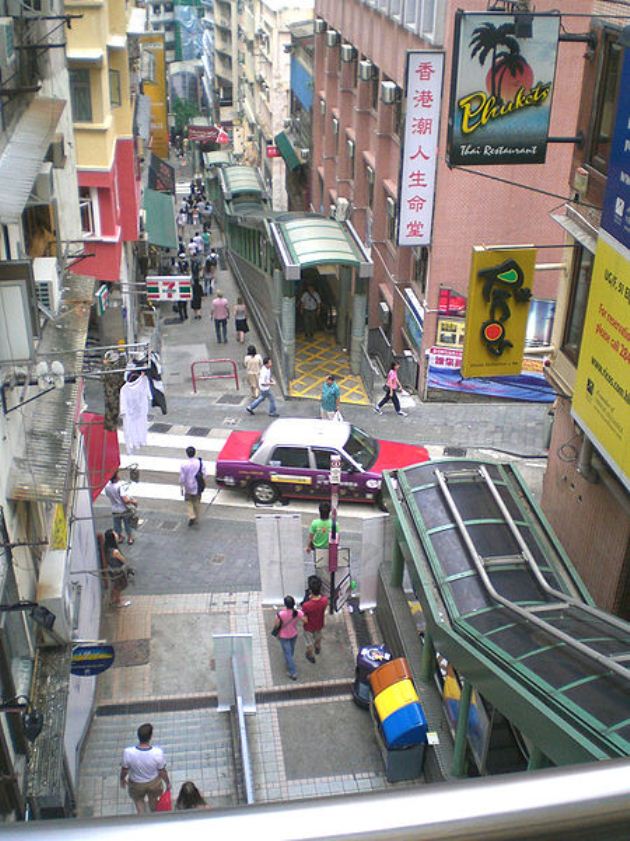 I don't fancy an incredibly steep climb up a hill, therefore Hong Kong have come up the ingenious idea of installing an escalator for me. It happens to be the longest covered outdoor escalator system (800 metres) and takes 20 minutes to complete from beginning to end.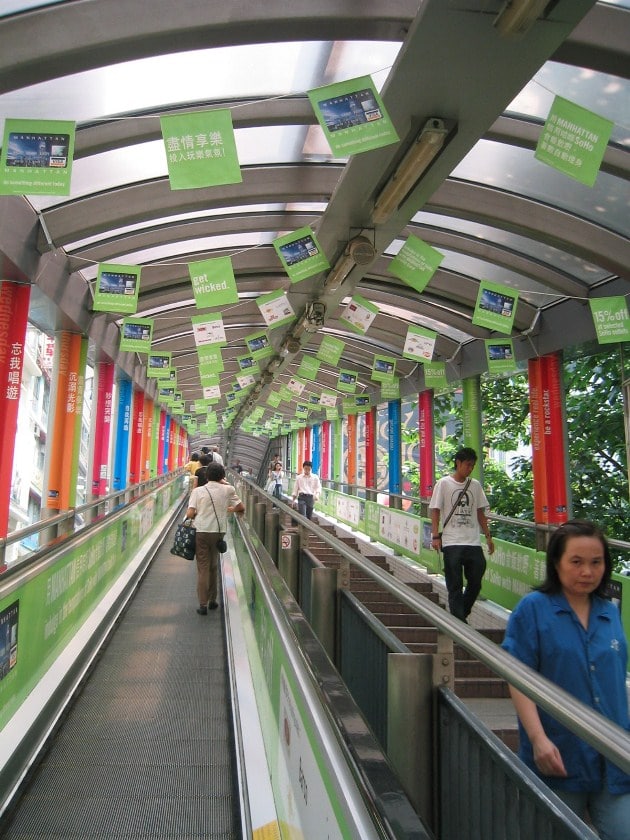 The network includes 20 escalators and three moving sidewalks. 55,000 people make the climb daily and luckily for them, they don't have to break a sweat or lose their breath.
Monte toboggan | Madeira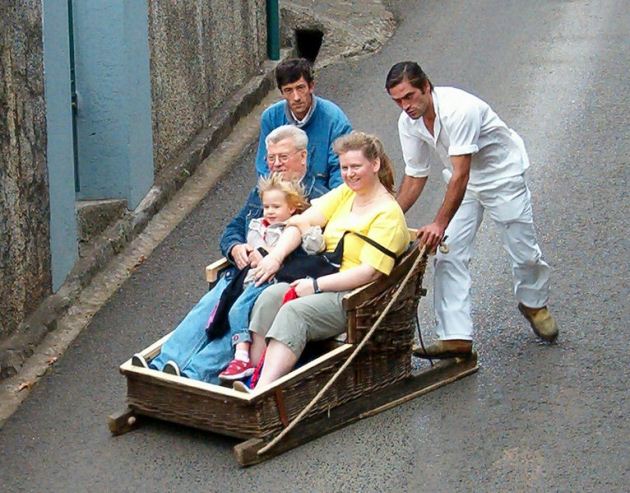 Have you ever wanted the thrill of tobogganing without having to actually push? Well in Monte, you can take the wicker toboggan sledges through winding streets and down the hill to a neighbouring town. If you're feeling adventurous then cling on, I suggest tightly, and let the local men, dressed in white with straw hats, thrust you downhill at speeds up to 48km/h.
This traditional toboggan ride is a big contrast to the modern cable car which takes you up the hill.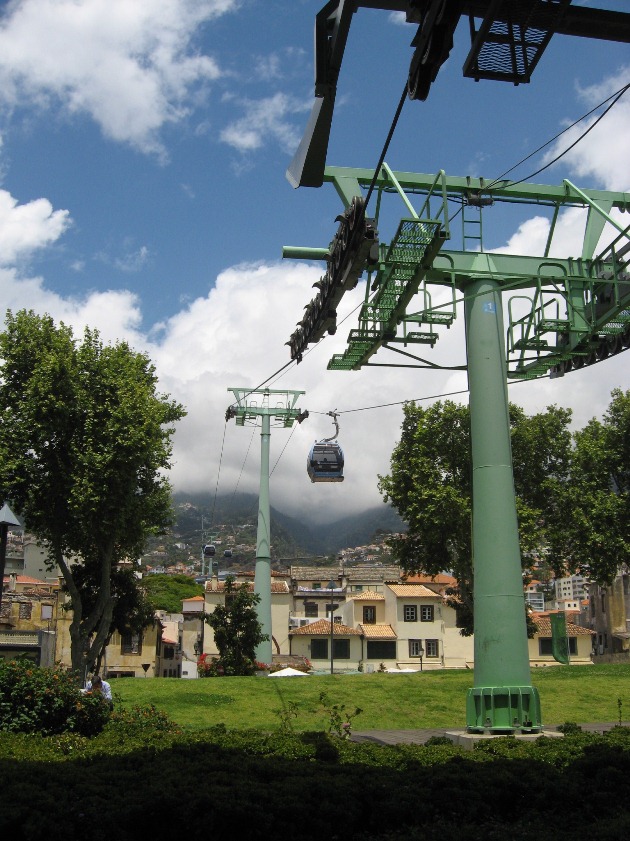 Masdar City personal rapid transport | Abu Dhabi, UAE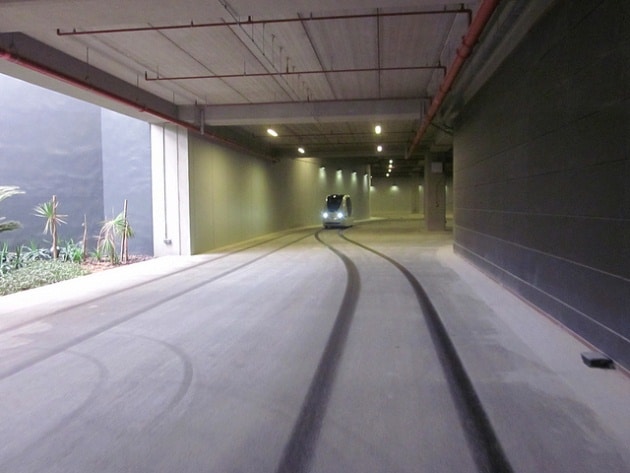 I like a freebie and I'll think you'll agree that this is a great alternative to driving in congested traffic. The podcars on this system are free of charge and used to transport the city's residents between two stops.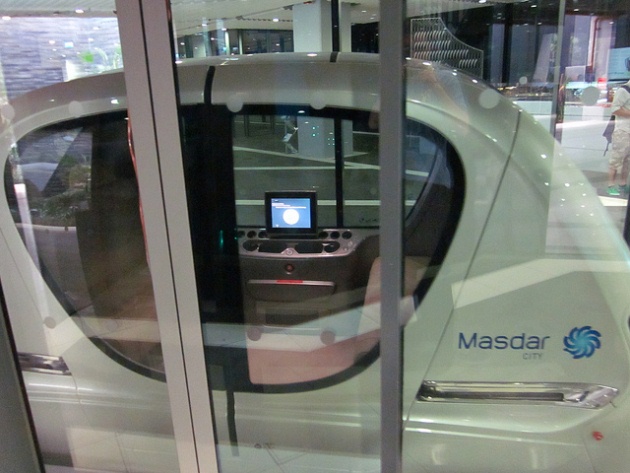 Although only a five-minute walk apart, the project is currently only in phase one and its expansion is currently planned to stretch underground across the city. Imagine a driverless car you can summon with a touch of a button. Picturing it? Well this is exactly what Personal Rapid Transport is. Nice idea, clever clogs!
Photo credits: Mbdortmund, Maucaine, K.C. Tang and Jan Seifert