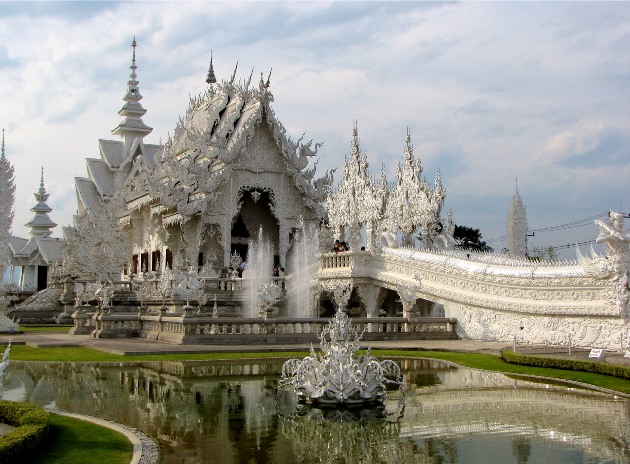 Temples are supposed to be nice, I know… It's where you go to worship gods and deities, so you don't want it looking shabby, do you? This temple in Chiang Rai, Thailand is pretty unusual, however…

The temple is white and mirrored, making it look like something out of a winter wonderland.

Construction began in 1997 and its designer, artist Chalermchai Kositpipat, once said that he expected the temple to take another 90 plus years to complete! You can't rush perfection I guess…

The temple is white to symbolise the purity of Lord Buddha, and even has a pool of white fish.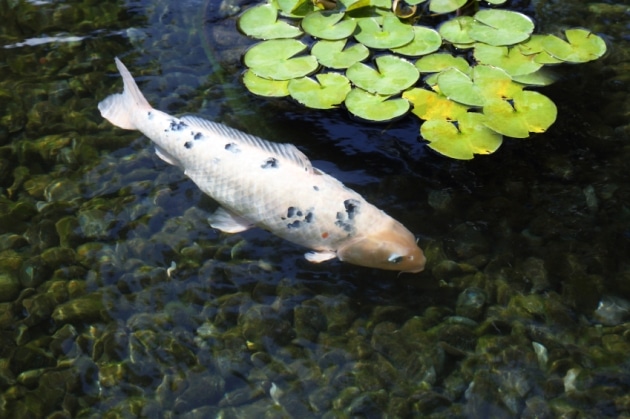 A couple of the stranger features of the temple include a beautiful golden toilet and the "Hands from hell" which disturb me a bit. White hands appear out of the ground as if from a pit of hell, they look like they are grabbing and writhing and they hold a pot that you can throw donations into.
I wouldn't like to be the person that has to collect the donations later, I would fear a grabbing!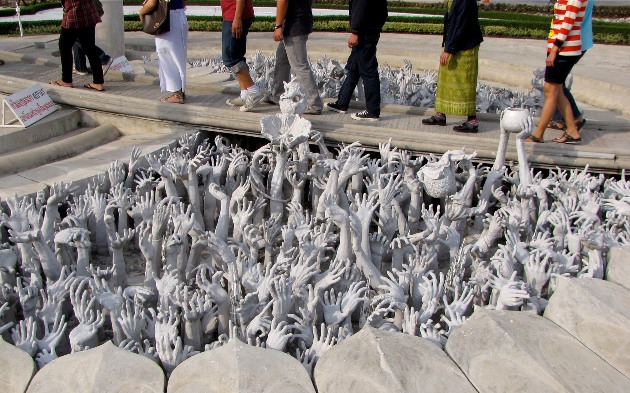 Before you book your flights to Thailand to check out the temple, be sure to arrange travel insurance.
Photo credits: Debora Ratliff (CC BY 3.0), Ddalbiez (CC BY-SA 3.0), Ddalbiez (CC BY-SA 3.0) and Debora Ratliff (CC BY 3.0)