InsureandGo Ride London!
On 29th of May, an intrepid team from InsureandGo pulled on their Lycra and set off for an epic 100 mile cycle as part of the Ride London 2022 challenge!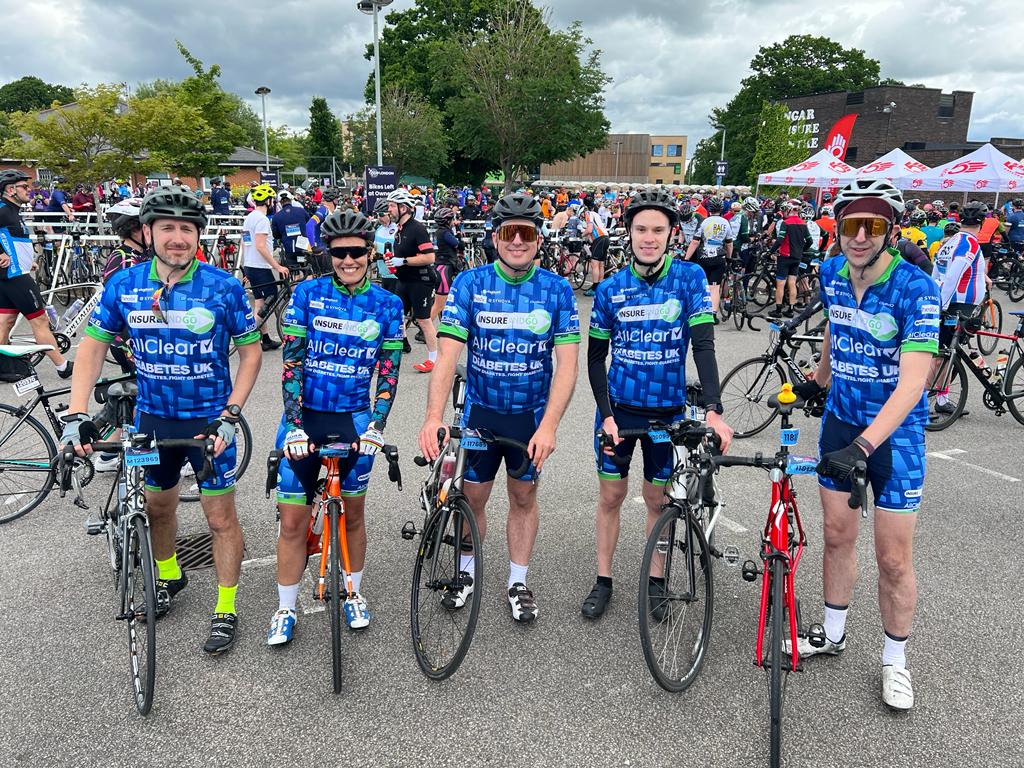 The 100 mile challenge has been held since 2013, but there was a brand new route for 2022. Riders started in central London, before heading out through Stratford and Epping Forest, all the way past Great Dunmow and Felsted, then heading back to the capital via Chelmsford and Ongar.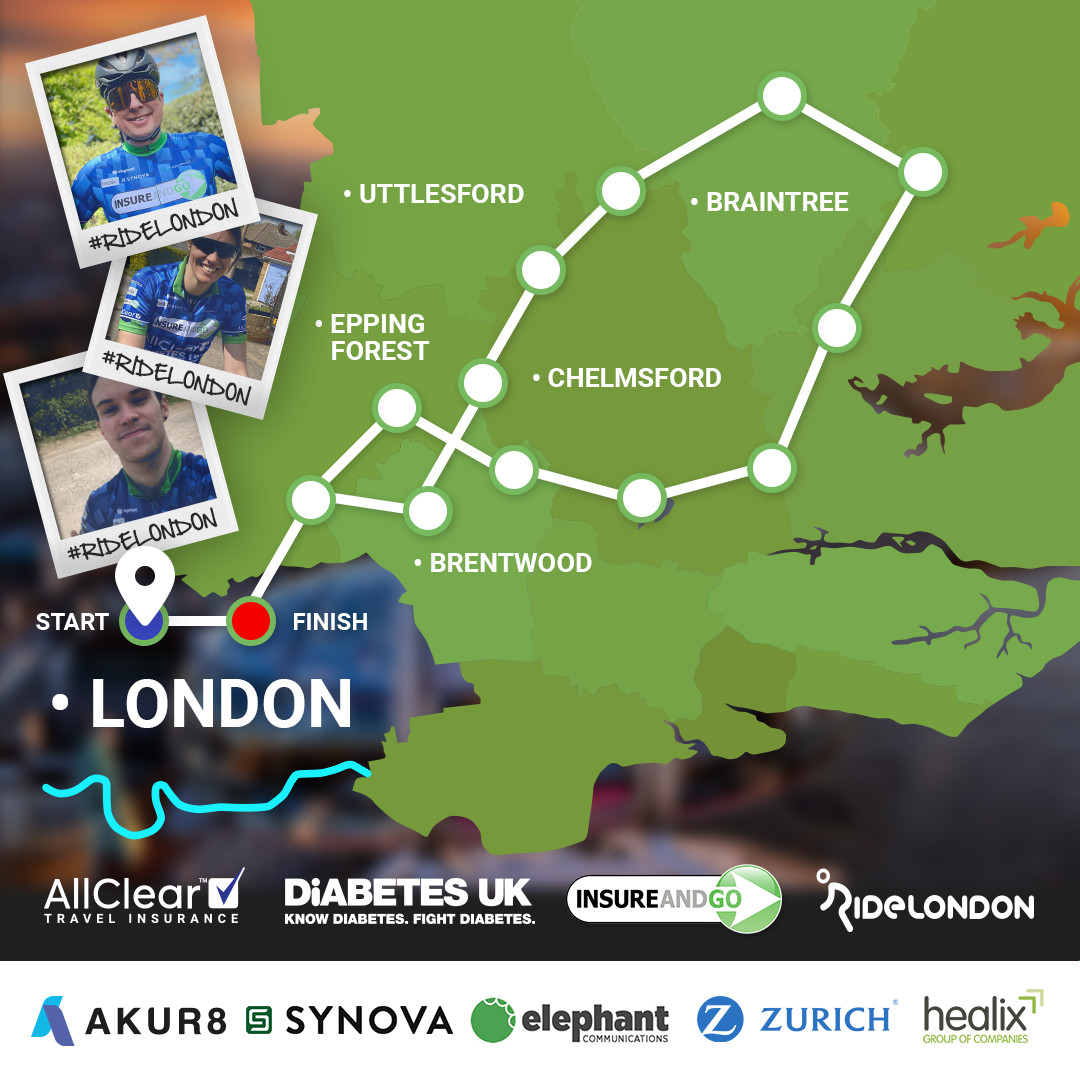 Our brave (and fit!) team were taking part in aid of DiabetesUK, one of the country's leading diabetes charities. With 3.9 million people in the UK having been diagnosed with diabetes, the work of DiabetesUK is a vital part of the fight against this growing health crisis.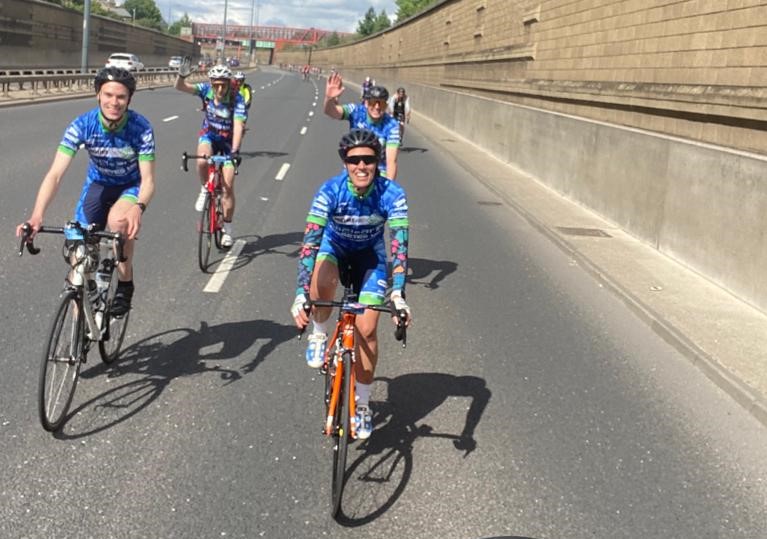 And the InsureandGo team did brilliantly! After a long, tough day they all successfully completed the ride, crossing the finish line in front of cheering spectators on London's famous Tower Bridge!
For this year, it's too late to offer moral support. But if you want to congratulate the team, you can still donate and help contribute to the excellent work that DiabetesUK is doing.
Donate here: Just Giving
Thank you!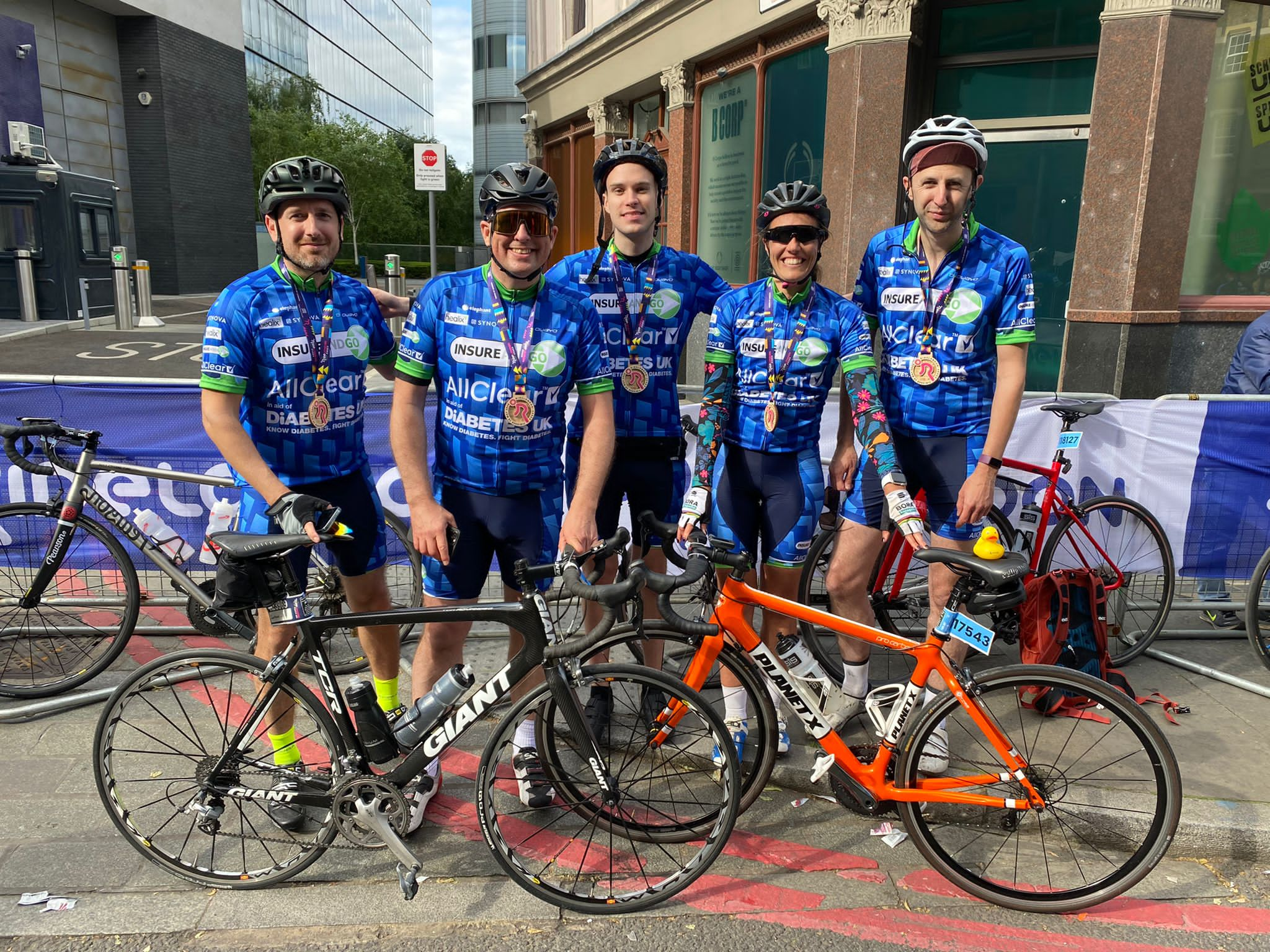 If you're one of the 3.9 million people in the UK with diabetes, you can read about our travel insurance for the condition here: Diabetes travel insurance