Where to Visit in Portugal?
Spain is a very popular destination for tourists. But its neighbour Portugal is just as steeped in culture and history.
England and Portugal have been allies since 1386. So it's not surprising we love it so much.
So, what to do in Portugal?
Porto
Portugal's second city, Porto, is a great place to visit. The centre of town is a UNESCO World Heritage site, so you know it's stunning.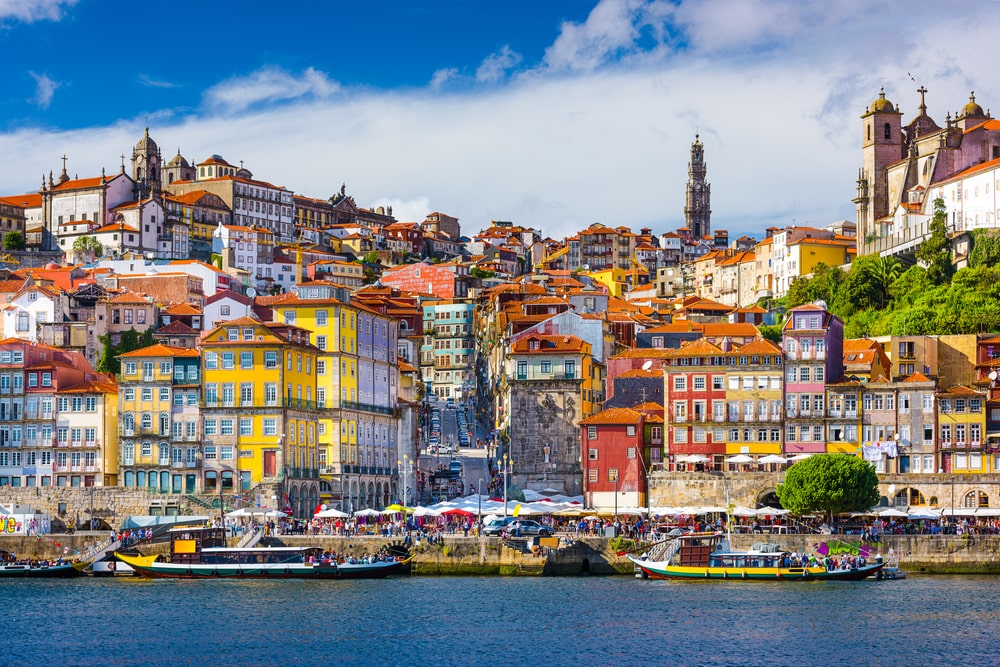 Not only is this ancient city home to dozens of amazing churches and museums. It's also home to the fanciest McDonald's you will ever see.
The winding city streets and vibrant waterfront are stuffed with bars and restaurants. Be sure to enjoy the amazing seafood. As well as custard tarts and port.
Évora
If you like history, you'll love Eovra. This city in central Portugal is rife with it. From Roman temples to the Chapel of Bones, Evora packs in many incredible sights.
But it's not a sleepy town. One of the world's oldest universities is in Evora, so there's still a large, vibrant student population.
Venture outside of town and you can discover the Almendres Cromlech. This prehistoric monument is considered Portugal's Stonehenge.
Sintra
Porto's streets might be colourful compared to most places. Compared to Sintra however, they're almost boring.
Found in a cooler, mountainous region of Portugal, Sintra looks like a childs toy. With vibrant coloured walls and stunning views, it's a feast for the eyes.
It includes beautiful palaces, ruins and gardens. Sintra is a real treat.
Peneda-Gerês National Park
For a more natural beauty, you can head to northern Portugal. Full of amazing views of soaring peaks and plunging valleys.
It's also home to hundreds of animals. Some of them are only found in Portugal and Spain.
It's not hard to see why this park, and it's sister Spanish park across the border, form a UNESCO site. The plants found here are very different to those found throughout most of the rest of Portugal.
Worth a visit for the plant lovers among us.
Benagil Sea Cave
Staying with the natural beauty of Portugal. Pay a visit to the small fishing village of Benagil in the Algarve. Not only will you get to visit a wonderful village, but you can also visit the Benagil Sea Cave.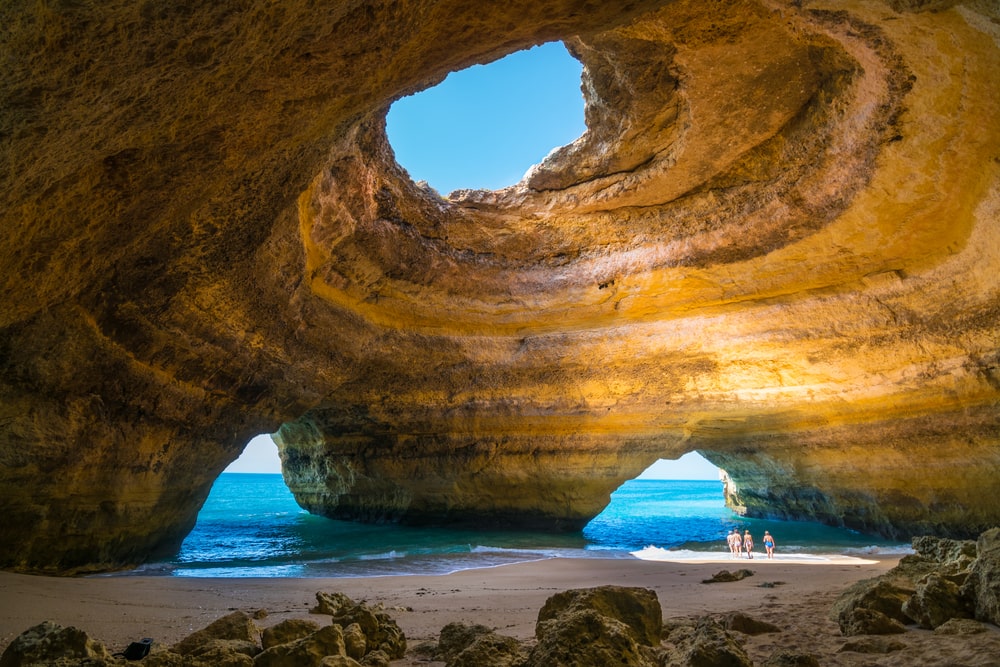 This magical cave is also just off the beach, so you can do some sightseeing and then soak up the sun.
Covão dos Conchos
For one final treat, head to the mountains of central Portugal. Alongside the stunning views you can find a man made lake.
And in this lake? A bell mouth spillway, which makes for some magnificent photos.
Wherever you decide to visit Portugal, be sure to check out Portugal Travel Insurance for peace of mind.
Why You Should Visit Portugal?
There are so many reasons to visit Portugal.
The food is delicious (such as stone soup). There's plenty of fresh seafood and lovely custard tarts.

The drink is just as nice. Especially the port for which the country is famous.

Portugal is rich with history and beautiful scenery.
When Is The Best Time to Visit Portugal?
Portugal comes alive in spring (March-May). Nature is in full bloom after her winter break.
Summers can get very hot in Portugal, so you may prefer to visit in the autumn. The weather is still warm and most of the summer crowds have gone.
If you're exploring cities and towns, winter can be a great time. It's cooler but still sunny, and less busy.
Whenever you make the trip to Portugal, don't forget to arrange your travel insurance.